Where -

48, Janadhipathi Mawatha, Colombo 1
I had such a blissful weekend in the heart of the city. My stay was at The Kingsbury hotel, which is a huge property with something for everyone. It is inspired by the grand Victorian era, so it's fitting that it makes you feel like royalty from the time you walk in
.
The views from the rooms are breathtaking and every restaurant has a view to remember, especially from the rooftop where Cè La Vi is located. I absolutely loved every bit of my stay and so here I am to share my experience.
The Kingsbury stands tall in the heart of Colombo city, although the Indian Ocean is a bit clouded with the work in progress for the Port City (which seems like it's been going on FOREVER now). The hotel has 229 rooms and the suites are elegantly decorated.
The food at The Kingsbury is amazing, so much so that I could envision indulging in it every day, so we tried each restaurant one meal at a time, and I'm NOT complaining.
"The Ocean Seafood Restaurant" – It's fresh and done right in front of you. They serve an extensive array of seafood cuisine, using the freshest of ingredients, accompanied with exclusive fine wines.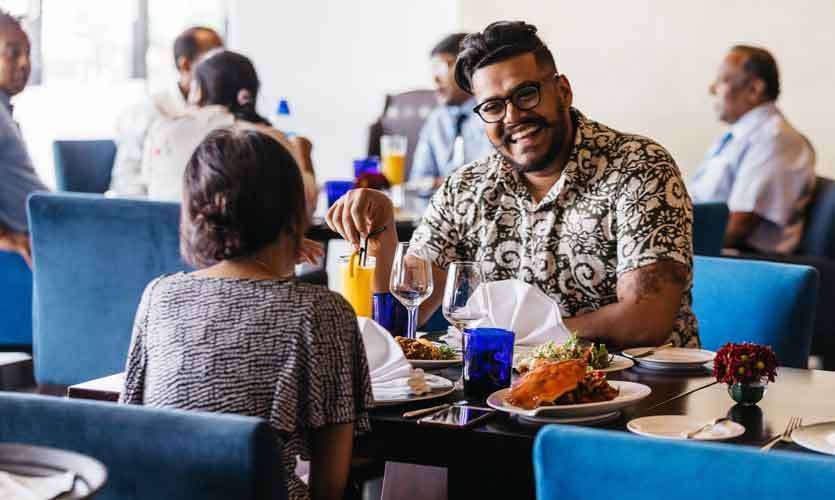 "Yue Chuan" – here we had our Sri Lankan favorite; Egg rice, Sweet and sour pawn, hot butter cuttlefish with some kangkun and it was amazing to taste authentic flavors. You'll feel as though you're dining at one of the most popular restaurants in China! Yue Chuan features two amazing chefs Hui and Cui working their magic in the glass-fronted kitchen to showcase their culinary masterpieces.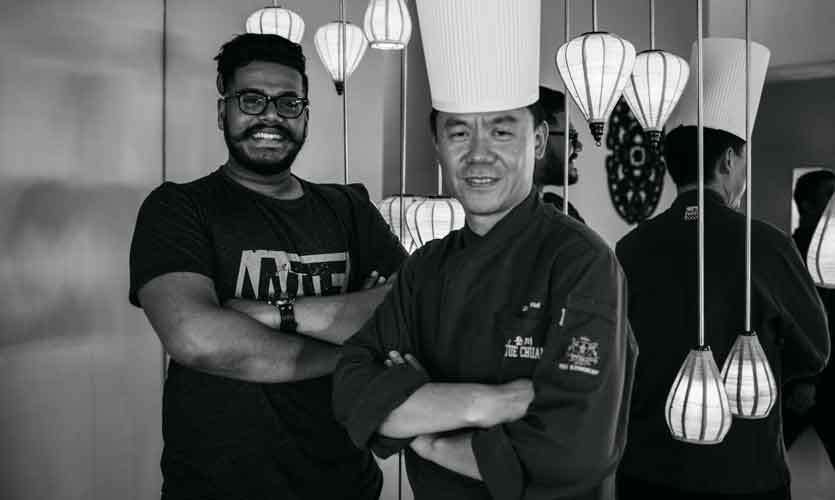 "Harbour Court" – This was our everyday pit stop, the spread is huuuuuge, and Colombo loves the Sunday brunch here because it's full of surprises. Each meal of the day is a grand culinary convergence.
"Honey Beach Club" – Such a stunning place, full of life and great music. The Kingsbury's Honey Beach Club is one of the top restaurants in Colombo where you can have the ultimate beach party experience. Honey Beach Club is the ideal place to unwind and relax with your friends. Or just take a dip, like I did, looking at the sun.
"The Grill" - serving Josper oven grilled Angus beef and fresh seafood brought in daily, we wanted to have their signature T-bone steak and I just LOVED the juicy meat and the way they serve it It's surrounded on all sides by floor-to-ceiling glass panels that give way to a magnificent view.
"The Gourmet Station" – This has all my favorite goodies; cakes, sandwiches & pastries with some sharp coffee and they are known for the best High tea in Colombo for good reason!
CÉ LA VI Lounge & Restaurant - Situated on the rooftop, this wins my heart – the food, music and the feel is so refreshing. CÉ LA VI is synonymous with creating multi-sensory experiences that uplift the spirit and enhance life through new dimensions in cuisine, beverages, world-class entertainment and luxurious surroundings. The restaurant serves up some amazing food.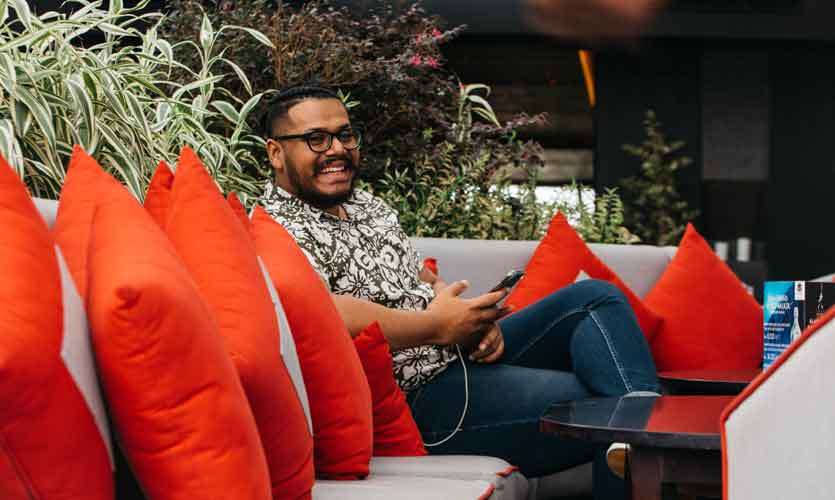 The rooms are minimalistic and tastefully designed in mellow colors. The comfy pillows come with a menu to pick from and you can even feel royal in the loo with Bvlgari products.
Another place you have to visit is the SENSES SPA. I was dipped in rose petals with true professionals taking good care of you. The perfect lighting and refreshing island tea does wake your soul up.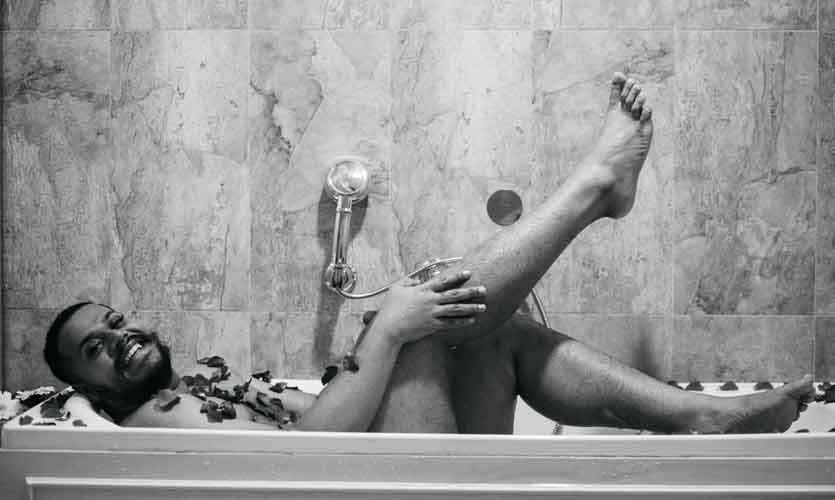 In total this is a city hotel with a lot to offer; its grand, vibrant and full of life – spoil your self with a proper Kingsbury experience because you deserve it. It may be for your next dinner date or for a relaxing check in.
Today on WTF
Photographs and video by – you're my favorite
Hair and

Make up
– Capello Salons
Dressed by – DXL and LICC