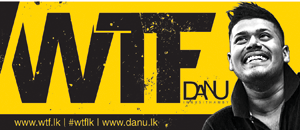 What - Fazly's
Who - M.Fazly
What- Bugers
Where - Malay Street
Today WTF took me to Malay Street, to answer the urgent call of hunger pangs. I'm sure you'll have heard of Burgers King, which has now taken a new shape and re-launched itself under the owner's name: Fazly's, and taken a new lease on life as a busy, bustling restaurant. There are three floors where you can sit and enjoy your meals, with the roof-top giving you a bird's eye view of the underbelly of the city.
The menu has improved tremendously, leaving some of the signature dishes preserved and untouched. I remember visiting Burgers King back in 2009 when I had just started Buzz wit Danu in its petti-kade stages. My 10th week edition was Fazly and his ground breaking success with the simple concept of selling burgers.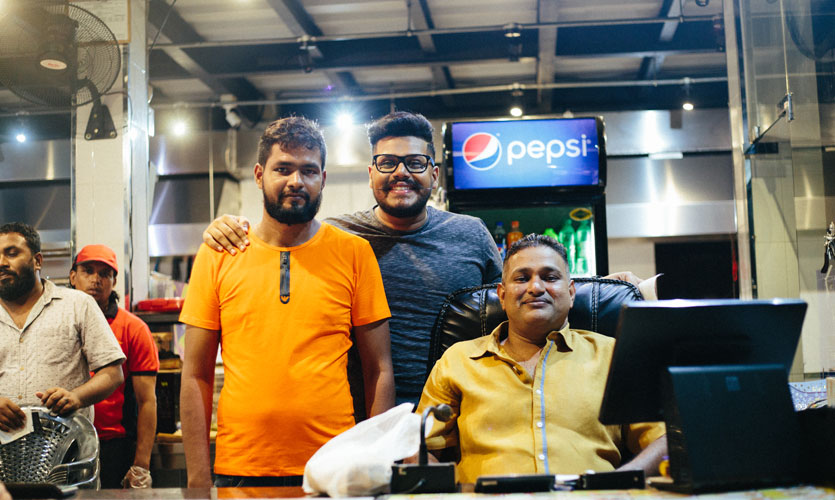 So we asked him to pick out the 4 dishes that he wanted to showcase to everyone. He insisted we try out the King Royal Burger. It did match up to every single blue-blooded standard you could find. The tender fried crispy chicken oozing with mayonnaise and tomato sauce, not forgetting the generous helpings of melted cheese that got stuck in my beard. It was messy goodness that was worth every lick, priced at just Rs 550. It was coupled with some crispy chicken wings priced at Rs 150. Rumor has it I'm not into birds but this bird deserved a love letter from my intestines.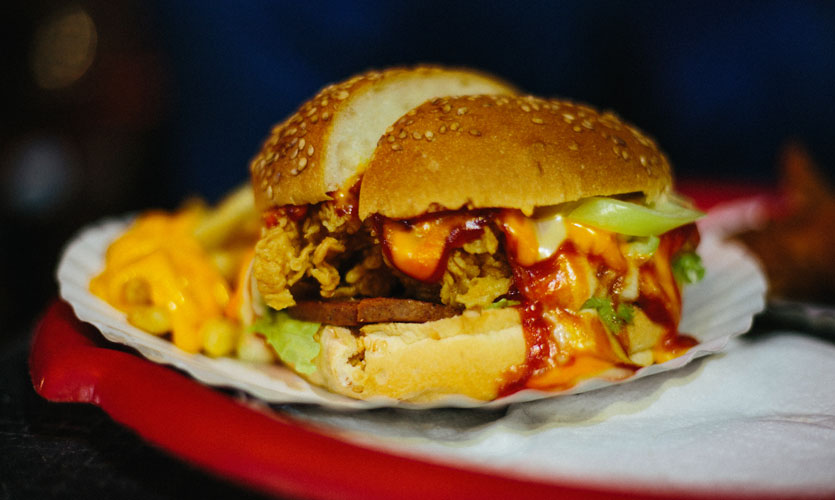 I also picked out these dishes. The Tandoori Chicken Pizza Mini Sub. With all the toppings you would find in a pizza stuffed into a mini sub! Priced at Rs700. Then I tried the Classic Burger priced at Rs600.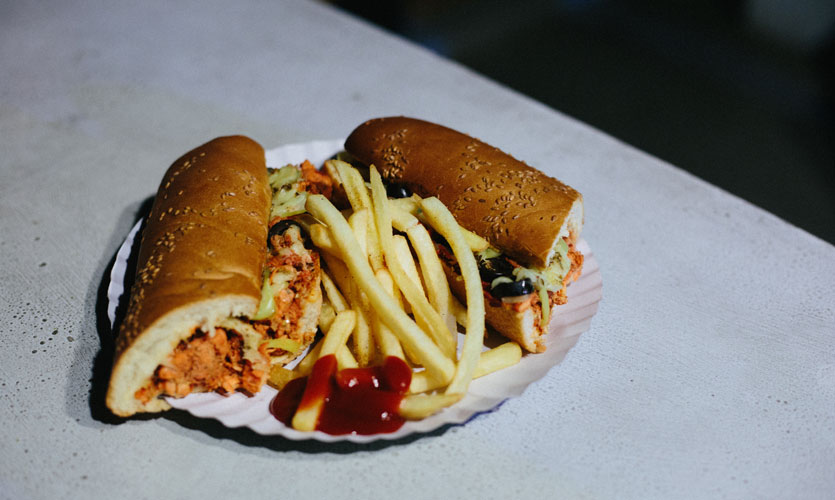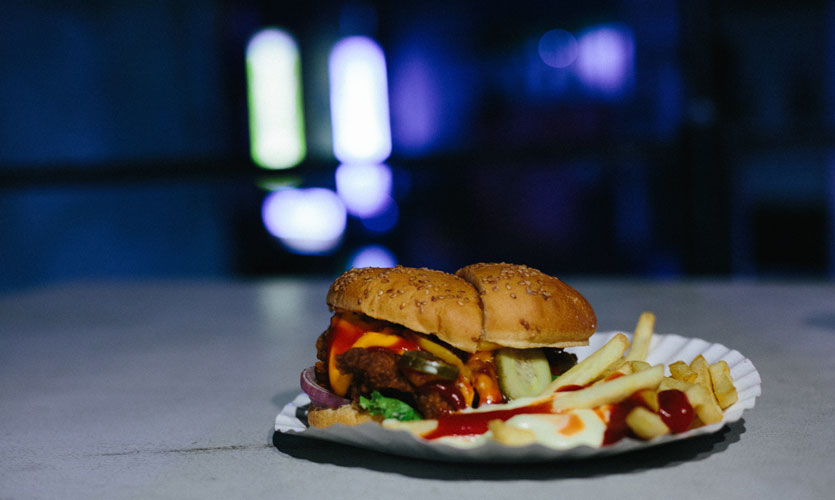 The art of Iced Milo, has been perfected and poured into a nice take away cup, at Fazly's. A pleasant surprise was the Avocado juice.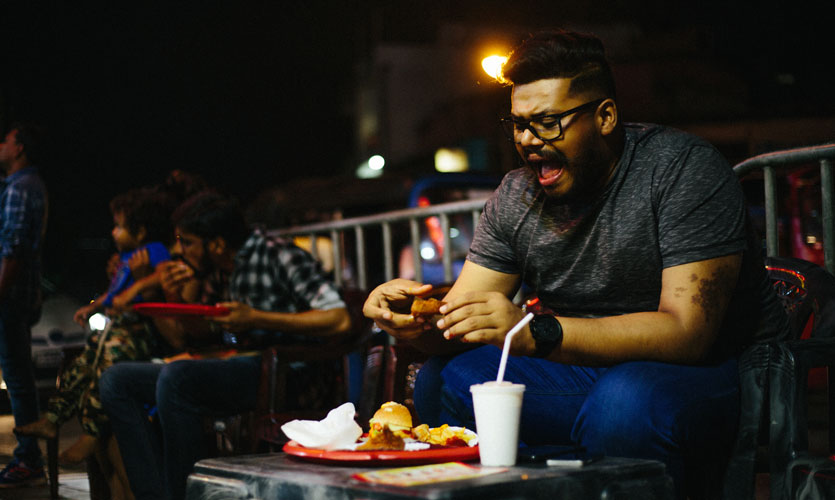 My theory as to why everything tastes so good, is simple: there is not even one itsy-bitsy calorie that is counted and every dish is a meal that a man will have, if he was going to watch the big match everyday.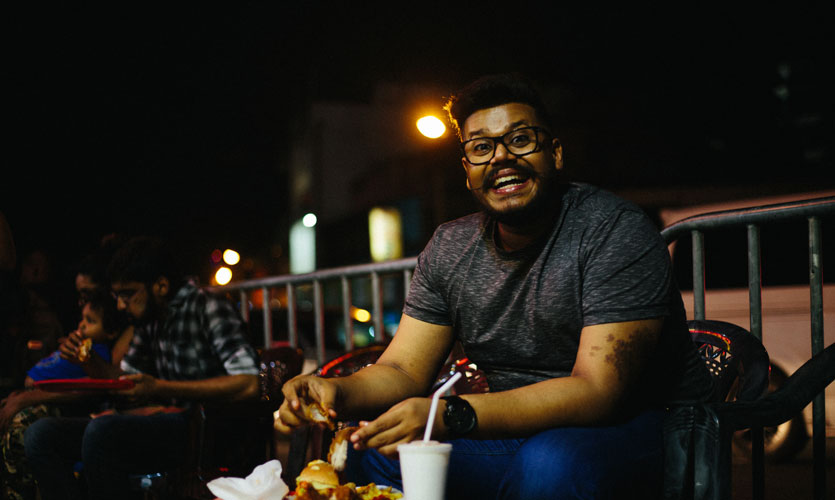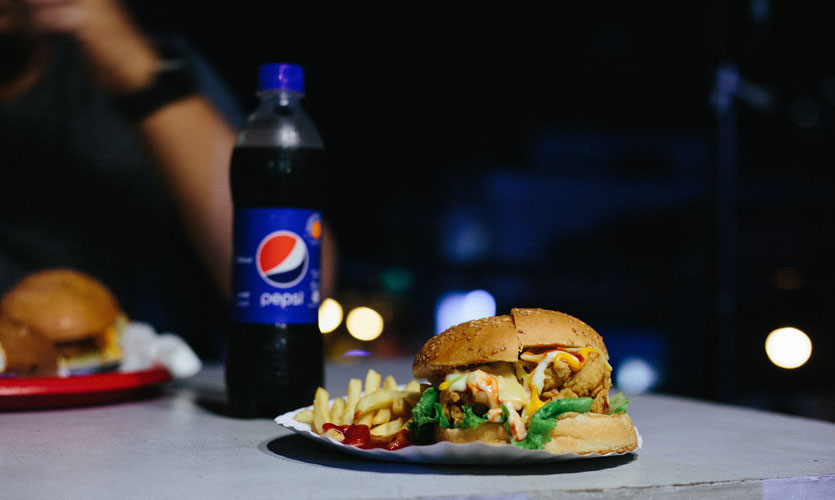 Photographs and video by – you're my favorite
Hair and Make up – Capello Salons
Transport Partner – PickMe
T-Shirt – Dr Slim, available at Jump