We had so much fun shooting WTF this week, I got a chance to cook with Khanh. Khanh was placed third in Masterchef Australia in season 10 in 2018, and the minute pictures with him went up on my Instagram I must say I had so many going gaga over him, he is lovely and full of life and you need that personality to make amazing food, food from the heart and food that tastes amazing. He was checked in at Shangri-La Colombo and so we made a small visit. He wanted to experience Sri Lankan food and possibility of inspiration to place in the menu in his restaurant in Melbourne.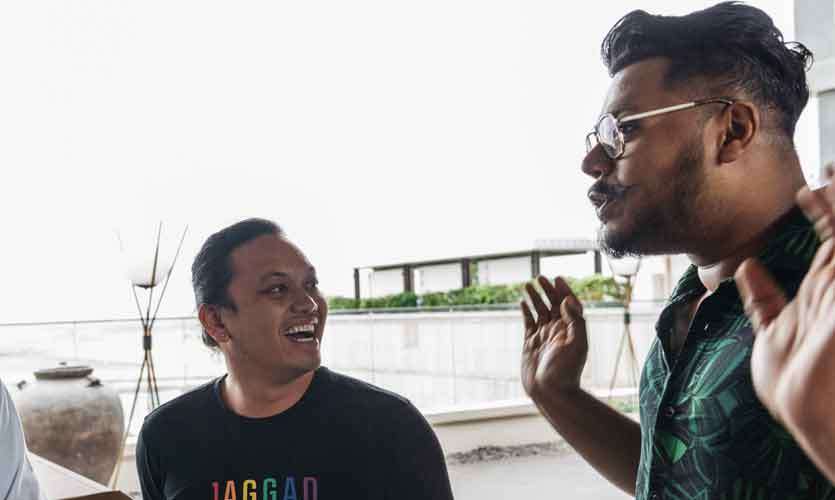 Khanh Ong is not only making magic in the kitchen he is a DJ at some of Victoria's biggest social events. He moved to Australia in the early 1990s, the family settled in the south-eastern suburbs of Melbourne.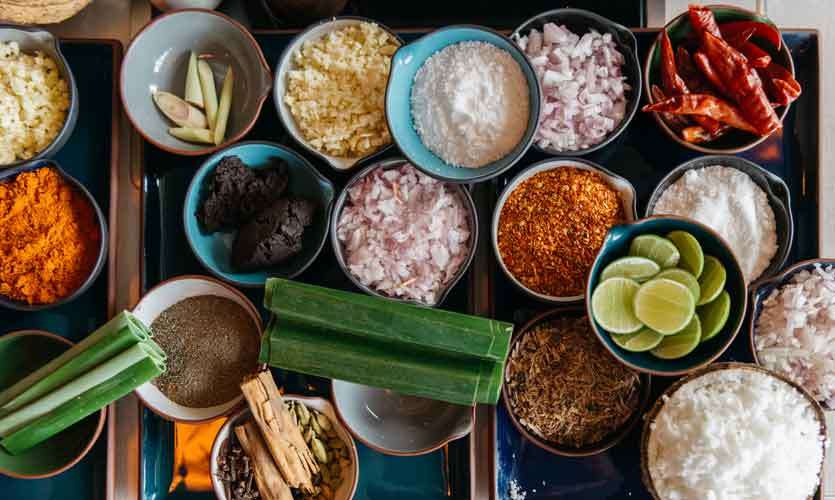 Khanh and his love for food come from his mum who taught him the basics in the kitchen, particularly with Vietnamese cuisine. His parents owned a butcher's business when he was growing up and when his mum returned home, the pair would routinely make dinner together.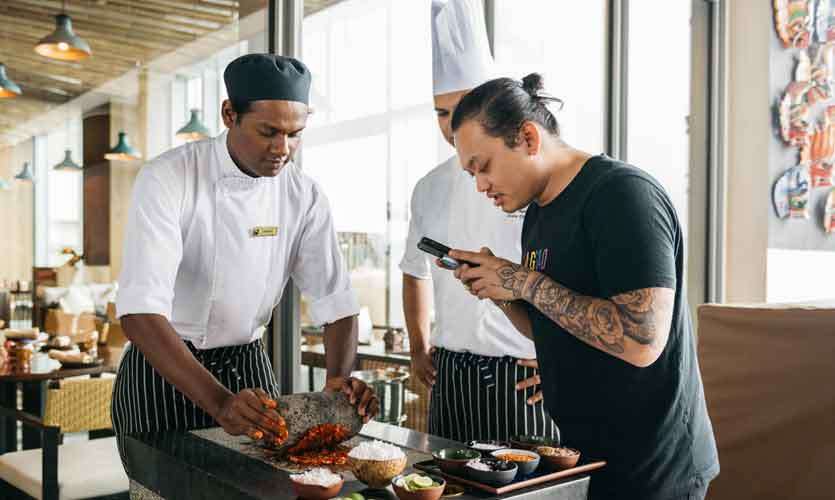 Kaema sutra is the best place to learn something Lankan and the unique method of cooking Lankan food and I think he had a lot of fun cooking all our favourites; Jak fruit curry, Pol Sambola, Egg Hopper and the action packed Kottu – I must say he liked my Egg Kottu better although I forgot to add the salt!
While we kept ourselves busy cooking I also asked him a few questions
How was the Master chef experience?
The Masterchef experience for me was wonderful. It was challenging but fun at the same time. I found myself learning so much throughout the show and the judges were so insightful, helpful and supportive. I made lifelong friendships on the show and it basically changed my life.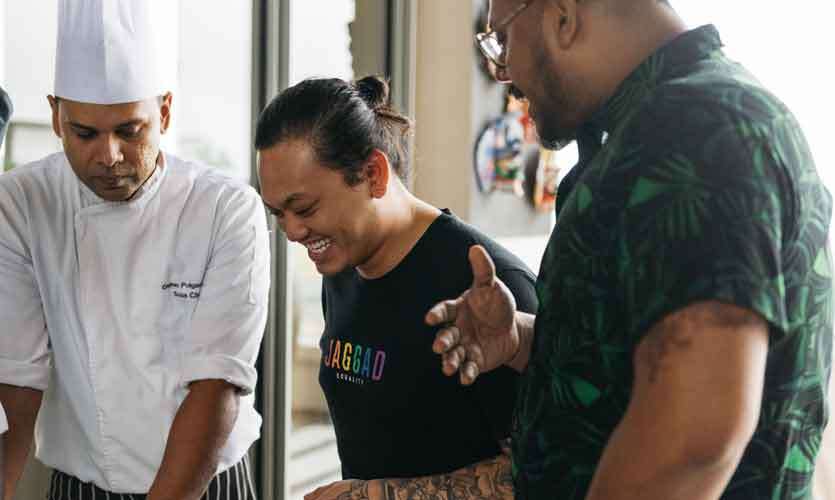 What was your favourite Sri Lankan dish?
Sri Lankan food is absolutely wonderful, I don't know if I could choose a favourite. I love egg kottu, pol sambol, lamprais, crab curry and the hoppers. All so yum and packed full of flavour, very difficult to choose one. I actually wish I got a chance to try more food because everything I've tried so far I've been obsessed with.
How was it to cook Sri Lankan food?
I really enjoyed having the chance to cook so many Sri Lankan dishes. The highlight would be learning to make hoppers; it's actually harder than it looks but I think I'm going to need to buy a hopper pan to practise. Using the stone mortar was very exciting too, I've never seen it before and I love learning new techniques.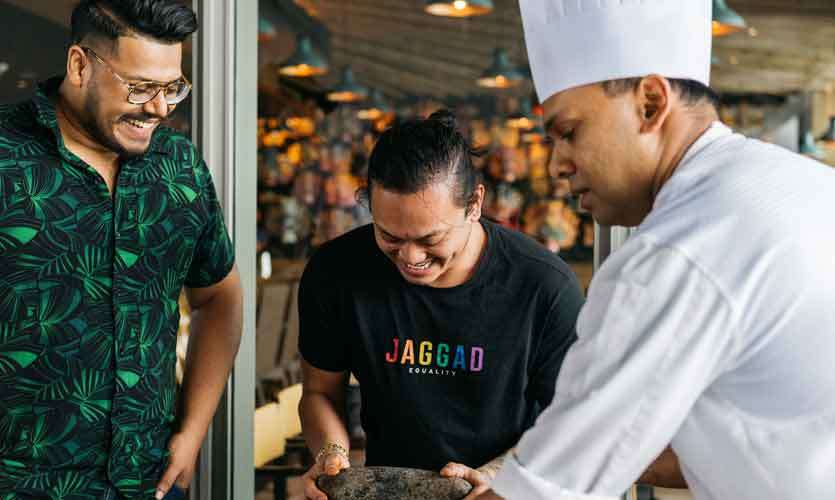 Would you add any of the Sri Lankan dishes to your menu?
My restaurant The George on Collins in Melbourne is ever changing and evolving. I'm thinking about adding hoppers with pol sambol to my menu but I'll give it a little twist, making it become a dessert dish. I do need to do some recipe testing though.
How would you describe Sri Lanka?
Sri Lanka is such a beautiful vibrant country with very friendly people. Everyone is so inviting and humble. It's my first time but I think I've fallen in love with the people, the atmosphere and the landscape. I really wish I had more time here to do some research, hopefully I get a chance to come back, This country is the perfect place I think for me to open a beach club. A restaurant with great food by the water where I can bring Australian, international and local music acts. An amalgamation of my background in food and entertainment.
I just had an amazing time with this positive person full of smiles and positive vibes, and it's great to see Shangri-La standing tall and as always they top the ranks with great hospitality!
Today on WTF
Photographs and video by – You're my favourite
Look by – CMB Kushcobar
Hair and Make up – Capello Salons
Dressed by – LICC