What: Cafe Bagatalle
Where: Envoy Mansion. No18, Bagatalle Road Col 03
Who: Fouzul Hameed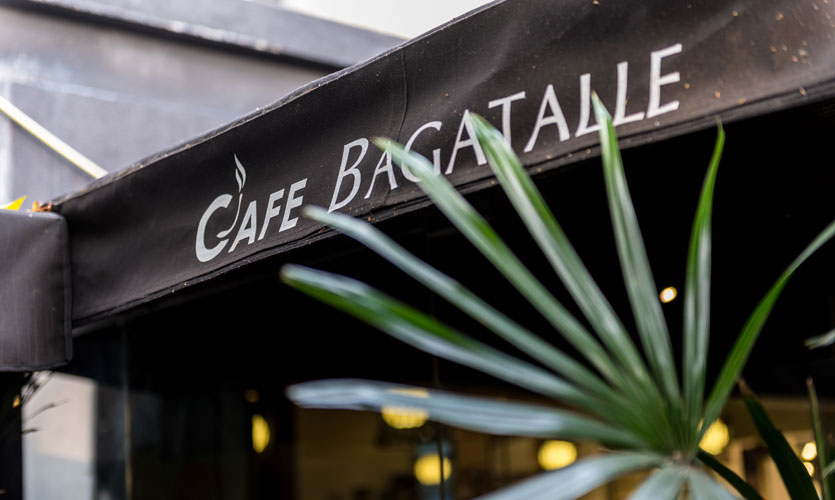 It is a 'balanced diet' because Fouzul Hameed asked me to sit on one of these yoga balls and eat. The issue is, according to him if you can't balance yourself on the balls while you eat, you are not healthy enough.
I did pretty well, I must say. My weight was so much that I went right in and squashed the ball and got a comfortable seat. Cafe Bagatalle officially opened just a few days ago. It's the brainchild of fashion guru Fouzul Hameed.
The ambiance is a no frills, simple design with an open kitchen. Fouzul had wanted people to know what they were eating and to see how their food is prepared, allowing him to keep an eagle's eye on cleanliness.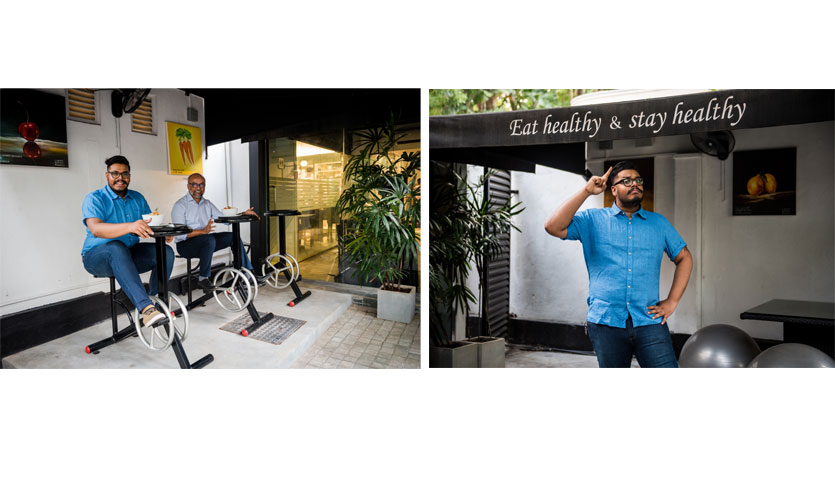 I had something called the energy bowl which comes in two varieties, fish and chicken. It is grilled fish or chicken accompanied by boiled vegetables and a sauce for flavor. It is also served with a barley soup and a green salad. It is priced at an affordable rate for healthy, wholesome food.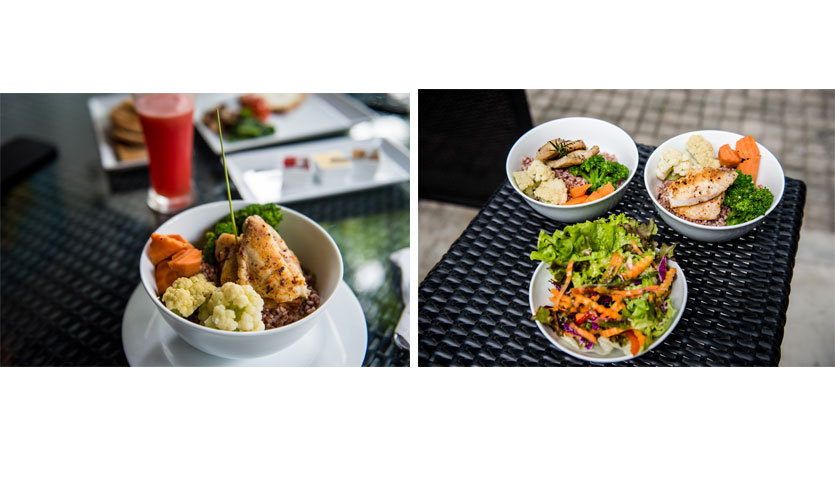 Their all day breakfast varies from fresh fruit, oatmeal to a very strict serving of brown bread only. The price range is always balanced close to the 500s with the juices at LKR 200. I thought this was great on the wallet.
There are different trends that pick up in Colombo, and I think this is a trend that is working for the better. Looking at restaurants all over the city, they are introducing healthier options in their menu or completely redoing the menu to a much healthier one.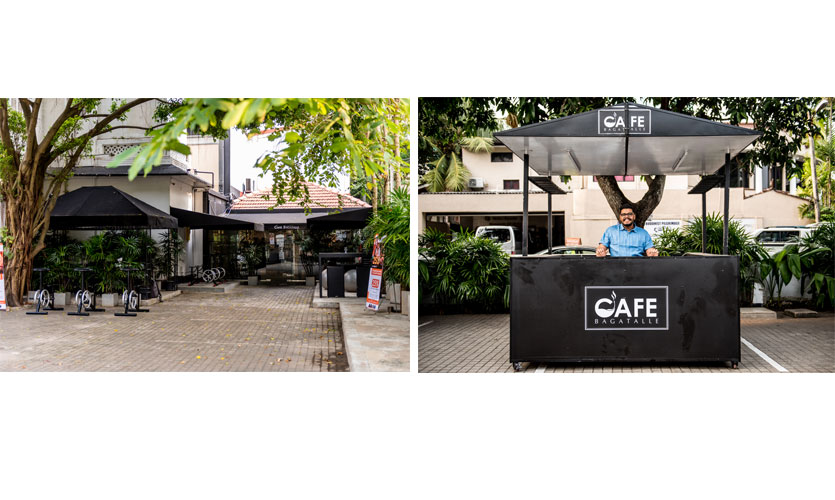 Fouzul's biggest concern is that people come spend money on clothes but they have to come again to buy more because it does not fit them! He is working towards people not only looking good externally but also filling
Photographs and video by – you're my favorite
Dressed by – Licc
T Shirt by – AkiY
Look by - Dr Slim available at Jump
Hair and Make up – Capello Salons