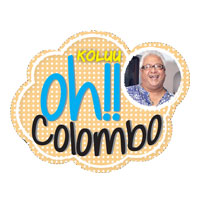 Trixie called me this morning to relate this absolutely funny story. Strangely, being in the food industry, her story was something I too have noticed of late. Trixie had decided to host a luncheon for a few ladies at a very nice restaurant. To make it easier all round, Trixie had condensed the restaurant's usual menu with a great choice of a starter, main course and dessert.
As seems normal now, when going through the menu, all of the ladies oohed and aahed about the diet they were on and how they should not really be eating the items on the menu. Nevertheless, they went ahead and ordered from the items presented to them.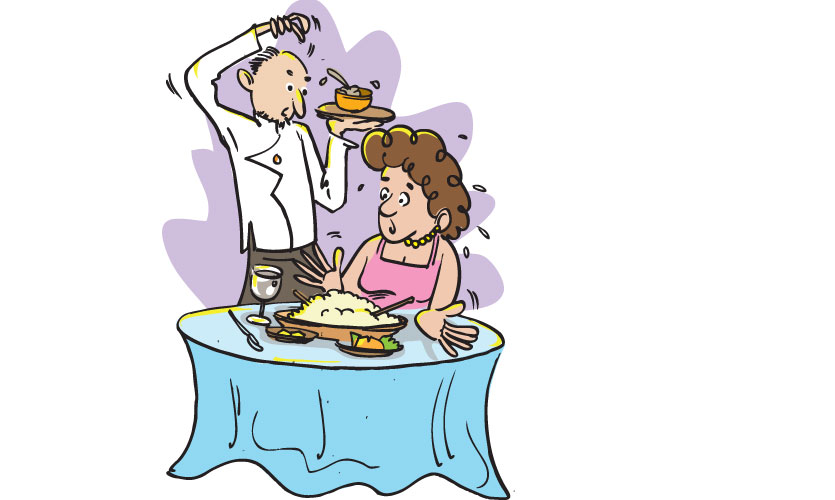 This particular restaurant generally offers generous portions to their guests. Once the starter was gobbled down and the mains were presented to the guests, the usual fussing began on how big the portion was and that they would not be able to get through it, that they should have shared a main with another and similar nonsensical observations, which was irritating Trixie to the core. As much as it is not okay to waste food, all that any guest had to do was to request for a take away of what was leftover, as most restaurants are happy to oblige. Considering that none of them were paying for the meal, Trixie found all this fuss annoying. The beauty of it all was that all the ladies had almost licked their platters clean. The same theatrics were repeated when the dessert arrived and all their diabetic and sugar issues spoken of. Still the entire dessert was wiped clean.
It is quite okay to decline a starter or a dessert if one feels they cannot go through the entire meal. It is far more polite to do so, especially when one is graciously hosted, instead of being greedy and ordering the entire menu and fussing and complaining thereafter.
Additionally, there may be some in the group who would easily enjoy the whole meal but do not voice their opinion since they find it redundant. Their feelings should also be taken into consideration.