In its 4th season, Fashion Films invites aspiring film Directors to showcase their work on a fashion platform. Each selected Director is paired with a Swim Week Colombo designer to create a 1-minute preview of the designer's collection.
Each film is recorded entirely on a smartphone and will be unveiled prior to each collection taking the ramp.
Today we talk to some of the filmmakers behind this seasons fashion films.
Questions -
1. When did you start filmmaking and why?
2. What would you say is your signature style?
3. What inspired your film?
4. What kind of equipment did you use to shoot the film?
Karvin Fernando
I am a filmmaker based out of Colombo, Sri Lanka. I believe there are two opposing forces in life; Science, in which we find truth, and art in which we find meaning. As an electrical engineer, I was taught to think critically and to solve complex problems in the modern world. As a filmmaker, I have been given the opportunity to explore my creativity. This is my story, as I strive to attain the seemingly unattainable balance between art and science.
1. I started formalized filmmaking a few years ago. However, I think filmmaking is all about storytelling, and that we have all been doing for a very long time.
2. Using cinematic visuals to tell everyday stories.
3. My film was inspired by the beach and surf culture in Sri Lanka
4. An old smartphone tapped to a counter-weight for stability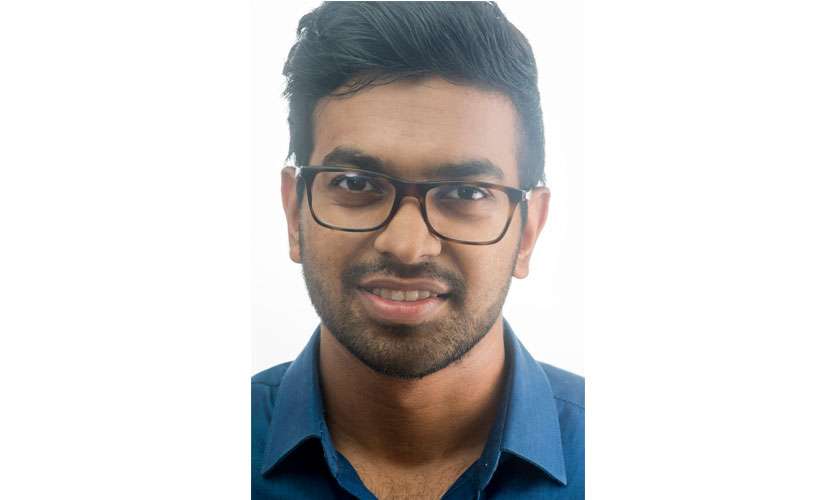 Ashwintha De Mel
She is a passionate designer and artist, who grew up desiring to move into the creative industry. At 20, she is an undergrad at Raffles Colombo, aspiring to be an animator. She takes pride in portraying the female form, not because men are less appealing but primarily because every male she draws ends up looking feminine anyway.
1. I started filming recently as part of my undergraduate course.
2. I try to venture towards the indie genre through my filming and editing.
3. The film for Jaish's SeaSand collection was inspired by cinematic trailers and the quiet yet dramatic shots in indie films.
4. We were limited to using a mobile phone to film.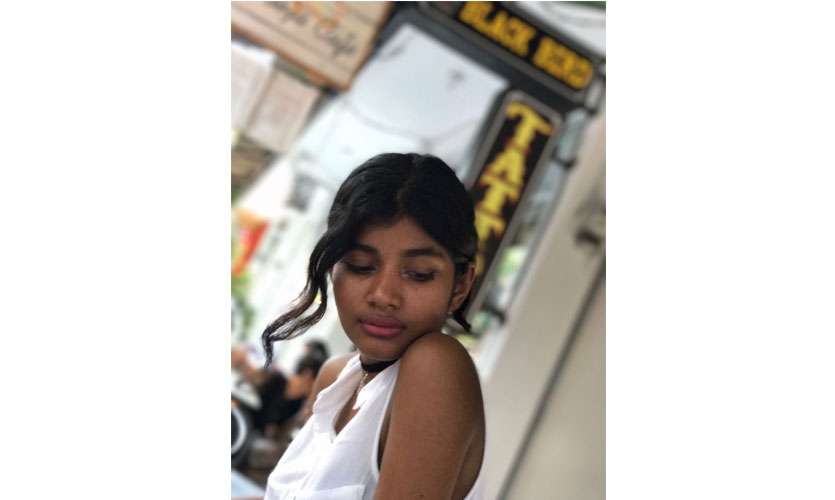 Zeeshan Akram Jabeer
I'm a 21-year-old film-maker and cinematographer. I wholeheartedly believe that storytelling is a thing of beauty, and its also very difficult. It's a craft you have to continue to work at. I'm humbly forever learning the art of storytelling in hopes that my work touches hearts and changes perspectives.
1. My obsession with movies has always been a key factor in the urge to create, I got the opportunity to work on short videos when I worked for the Daily Mirror Life, and soon I had found something that I loved doing, for that I'm forever grateful. At this point it's all about pushing myself to create content that moves people.
2. I would like to work with more human emotions in a brand as much as I could, even though sometimes the script limits it, I try my best to make it as contemporary as possible, giving the brand a personality on its own that it could carry on.
3. I had to put a lot of thought into it, the approach was to make an art film and not necessarily a fashion film as that resonated with the brand ND the collection this summer. Enough said. It's quite an interesting piece.
4. Nothing but my smartphone.
Amrik Ratwatte
Growing up, our parents, teachers and society, in general, encourage us to be creative but also expect us to grow up to be lawyers, doctors, engineers and accountants. Most of us conform to becoming the latter and few of us rebel and let our creative genius flow. I, on the other hand, attempt to bridge the gap between both worlds. So, this is me, Bachelor of Law Honors graduate and creative thinker on an undefined path to an unknown destination, showcasing the world the way I see it.
1. I think about a year ago when a friend asked me for some help with one his films. Now it's just a case of me pushing my creative limits.
2. I wouldn't say I have a style of my own but I've always felt that in film it's the ordinary things that have the most extraordinary stories to tell.
3. Both brands had a very colorful and vibrant vibe to their designs. So, I feel the inspiration for the film comes from the brands themselves and their designers.
4. Fashion Films is a concept that calls for a film shot only a smartphone. So, this time my co-Director and I have shot primarily on an iPhone 7 with a OnePlus 5T as a backup. We've also used our trusty stabilizer from Steadicam and a Gimbal from Zhiyun. There's also a Ziploc bag we used to ensure our phones were extra waterproof.