Jonan is a Sri Lankan born singer/songwriter currently living in Los Angeles, USA. As an aspiring singer, Jonan has released his own music in platforms like YouTube and Spotify. His song 'Why' currently has over 100,000 views on Spotify.
Jonan, having just released his latest single 'Cruel', talks to us about his music and how it all started;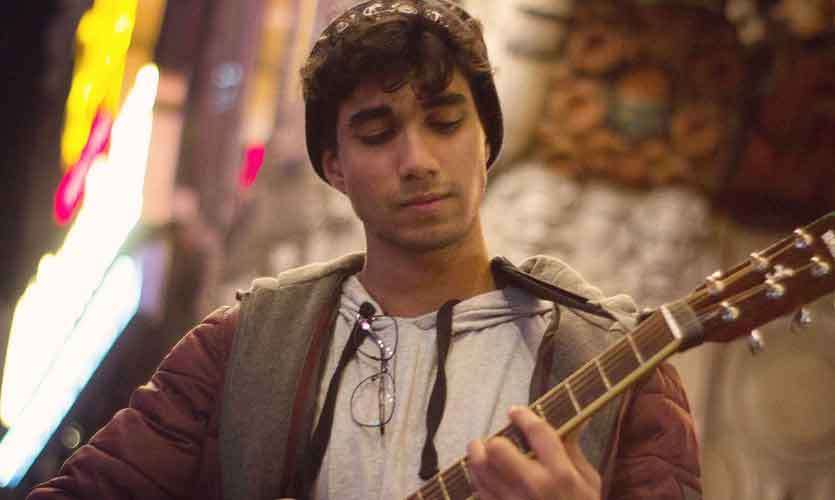 1. Tell us a bit about you and your musical background?
-Hi my name is Jonan. And I'm a singer/songwriter from Sri Lanka. I moved to LA around 4-5 years ago when I was 15. I've always been a little musical however I didn't believe I had the talent to sing and although I did participate in a choir early on when I was 9 years old, it didn't really help me too much as I grew up. So, I ended up saying "singing isn't for me" and decided to pursue being an EDM producer.
2. You started producing music around 4 years ago. The first genre you worked on was EDM. What drew you to it and what was it like to start producing music for the first time?
-Honestly it was a crazy experience! I picked up EDM from a friend of mine who said I should give it a go. And as soon as I did it, I loved it. There were many milestones and skills to learn but for me it was a complete pleasure and eventually it became something I was completely infatuated with it.
3. What got you into music?
- I've always been into it. I mean who doesn't like music? We listen to it practically everywhere we go - from radio stations to our phones. We all have music somewhere in our lives.

4. A bit down the line you switched genres and started writing your own music. Any specific reason?
-Actually, yes. I was facing a lot of emotional stress at the time, so I started singing as a way to feel better. Pop music was something I turned to during that time because it was more emotional than a lot of EDM music. Then eventually I started to write songs and as usual - I was terrible at it! But then the more I tried the better I got at writing my own music.
5. Tell us a bit about the first song you wrote?
-The first proper song I wrote was called "Move On" and I spent about 6-7 hours sitting on a chair with my guitar writing the format of the song. The second I took my fingers off the guitar it felt like I had daggers in each of my fingers! But it was such a fun experience and that led me to start songwriting.
6. Your music is now available on YouTube and Spotify. Was there a gap between when you started writing your music and when you became comfortable enough to share it with everyone?
- There was a gap of a few months but I never felt too nervous about releasing my own songs because everyone around me gave me so much support that I felt comfortable putting it out. If anything, what I struggled with during the whole process was making the music the best I could. It was exciting yet stressful because every little detail was so important to me.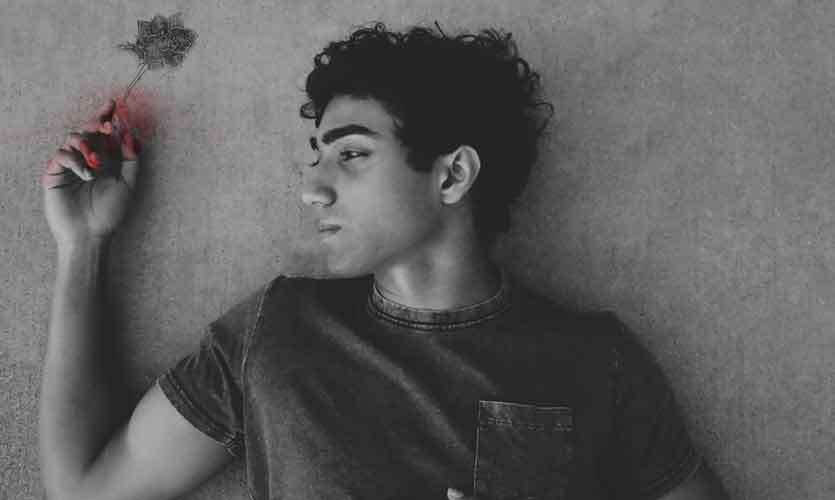 7. Your new song 'Cruel' was released recently. Give us the backstory behind the song.
-Cruel" was a song I really took a while making. A few people asked me what or who was the song about. But I tend to be secretive with the meaning behind songs I write.
8. Have you ever performed your music?
- I have! And it's an exciting yet nerve-racking experience every time. But it is also really nice to see people supporting me and enjoying the music.
9. Do you have a pre-performance ritual?
-Haha I wish! I don't really have a performance ritual other than doing my vocal warm ups.
10. What would you say is the most difficult and the most rewarding part of being a musician?
- Hmm… well, making a song is the most difficult and rewarding part. It is hard to do it but once you're done you kind of just sit back and enjoy the picture you've painted.
11.What's your feelgood song and why?
-I don't have one a specific song at the moment but I've been listening to jazz recently and it's a genre that makes me feel insanely relaxed.
12. What's next?
-There's so much to do that I can't even number them! But stay tuned and there will be new music soon.
Catch Jonan on