How do our food experts cook and eat? Monique's Cakes and Desserts namesake, Monique takes our Q&A!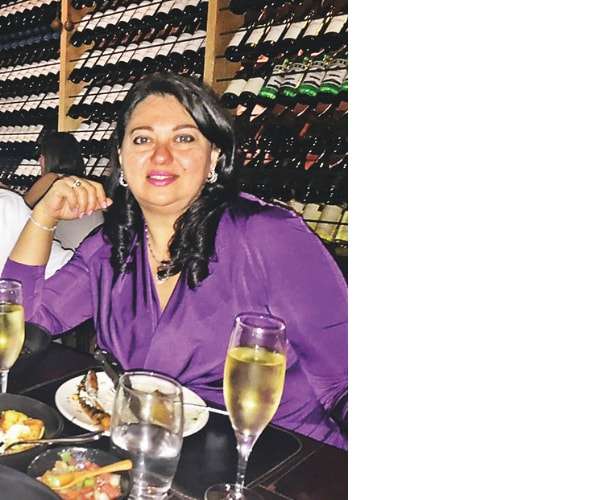 Did you grow up in a cooking family?
Yes, very much so! My late mum was an amazing cook, she was always experimenting and loved cooking mainly Western cuisine, Japanese and Parsi food she had learnt from my paternal grandmother. She also started her own restaurant called Gillo's in the '80s and we were quite involved in managing it. My dad once brought back Mc Donald's burgers for us from Singapore, back in the '70s. It was the first time we had it! So, food in all its glory was part and parcel of our childhood.
What's your baking ritual?
Music on, Air Pods in and my Vileda cloth at hand! I need to clean as I work!
What dessert is the Queen of all desserts?
Meringue! Once you master a meringue, it's so versatile and is sure to impress!
Your comfort food on a bad day?
Oxtail soup and Kade Paan!
What ingredient is underrated?
Lemongrass! Easily grown in a pot, it can be used from curries to soups, salads, stews, teas, drinks and desserts. It has a beautiful citrusy aroma and fresh lemony flavour.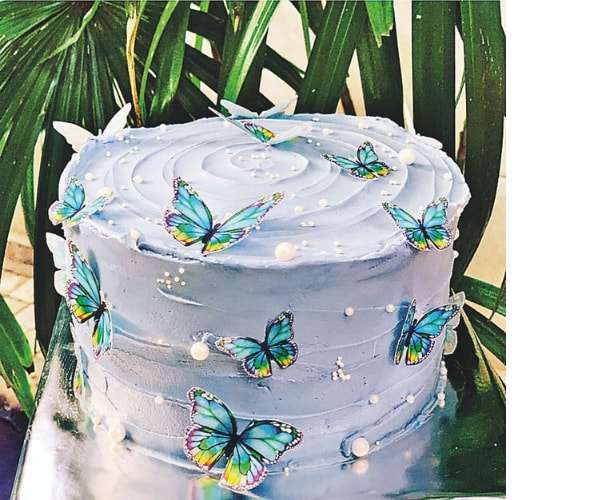 What was your favourite childhood meal?
Sukiyaki made by my mum in her Sunbeam tabletop electric pan while we chat around the table. I still use this pan, 40 + years later, to make Sukiyaki for my family. Brings back many happy memories!.
Make a meal with Rs. 500?
Fresh Pesto (I grow my own herbs) and pasta with sundried tomatoes!
It's your last day on earth, where are you and what are you eating?
I'm eating a hot plate of lamb shanks cooked low and slow in red wine enjoyed in a chalet with a roaring fire in the snowy mountains of Switzerland!
If you had to serve only one dish in your business forever – what would it be?
My signature Chocolate Ganache cake! Most people love chocolate and it's one of my two best sellers!!
Easiest meal to impress someone?
Fillet of Baked Teriyaki Salmon and steamed asparagus is sure to impress!
You are entering a cooking competition - which one would it be?
MasterChef, looking to impress Gordan Ramsay.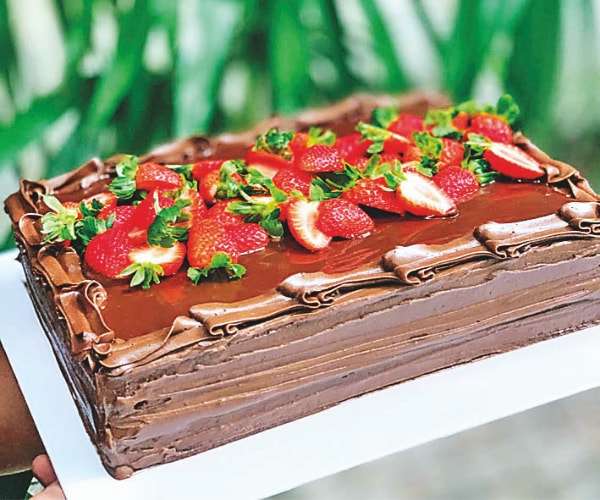 What's a dessert that should not be a dessert?
Fruit pizza!
Sweet or savoury?
Sweet! I only need to go into my cake studio and so many things I love to eat are there!! I only put the cakes and desserts I personally enjoy on my menu, so there's always a good choice!
If you could dis-invent a food, what would it be?
Steak tartare
Your favourite odd food pairing?
I actually like strawberries with balsamic vinegar! Sweet and tangy!
What's a dish you'd love to relive for the first time?
Beef fondue, pickles and sauces eaten at a little Swiss restaurant in Davos!