In this series, we talk to people who turned their passion for food and baking into a business idea amidst lockdown and COVID-19 fears. Some have been in the market for years and others saw the new opportunity and took it! These home businesses are changing the game and have overcome the odds of running a business during quarantine. With increased restrictions once more, we talk to home bakers who are operating during these times to bring the sweet and savoury to your very own doorstep!

Passionate home baker, Priya Rajalingam created Deliciory as a unique brand offering delicious baked goods. "I strongly believe that I create delicious memories on everyone's special days!".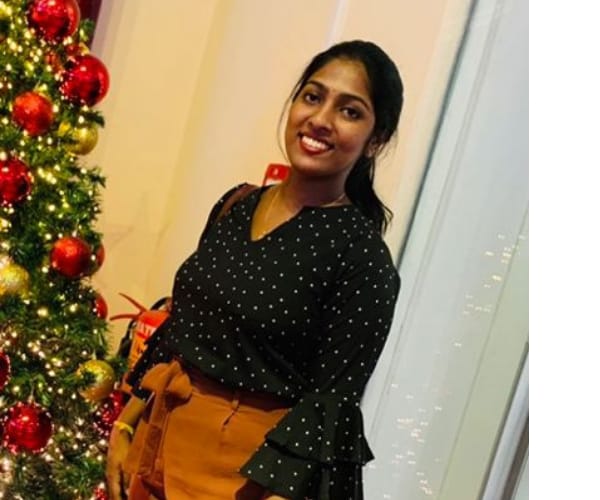 What do you offer?
I offer all kinds of cakes such as birthday cakes, wedding structures, cupcakes, cake pops, cookies, meringue, brownies, chocolate ganache, chocolate fudge, coffee cakes among others. My best seller and signature dish is "My Ultimate Chocolate Cake". Anything with dark chocolate is special at Deliciory!
When did you start operations?
I started my business back in 2019. Back then, I had lost my job and was at home thinking of my career and as a hobby, I started to bake cakes. As the first step, I created social media pages on Facebook and Instagram for marketing purposes and to target the right people. I initially received orders from my friends and family members and eventually, our customer base got bigger with positive word of mouth.
What is it like running your operations in times like these?
The first lockdown in March 2020 was very challenging for me, as a home baker and small business owner I am fully dependent on my business. I did not have as many orders compared to normal days due to the lack of delivery systems but I managed to accept a few orders on a pickup basis. In the past one year however, there has been a big boom in this business; thanks to the internet the exposure has been great. It was during the second lockdown that my business started to pick up and run well since the taxi services were now in operation for delivery.
How are you ensuring the proper hygiene measures are taken in preparation and delivery?
COVID changed the whole lifestyle of bakers. After the pandemic, I made sure that I handled everything with extra care. All my orders are personally handled by me and I do not take any customers in to my work area due to the situation. Also, I encourage my customers to self-pickup their order rather than sending them in random taxis. Further, due to the situation I accept only online payments.
What do you enjoy about baking and operating your own home baking business?
I find myself happy and satisfied while baking and the satisfaction I get from baking is beyond words. Running your own business is something to be proud of and it gives a feeling of being independent and strong. Baking is all about creativity and love. The more you love baking the more creative you will be. My passion for baking makes me learn new things day by day. I want to learn different styles and grow so that I'll be ready for the next normal.
How do you see home bakers going forward post Covid?
The pandemic changed most of the things in my business. I started to purchase in bulk and maintain enough stocks and found it a good practice. Due to Covid-19, everything became digital and I too encouraged online payment which is an easy and hygienic practice in the current situation. One thing I realised is that celebrations will always be there, so bakers will definitely survive in any kind of situation. What I see as an obstacle is that customers are a bit concerned about the expenses so we can't price it too high and at the same time we need to maintain the quality. We need to add expensive ingredients and it's costly for bakers. Not all the bakers manage to make a huge profit from their orders.
What's next for your brand?
As of now I want to grow my business in baking with more new ideas and challenge myself. The baking industry is getting bigger and bigger every day so it will not be an easy decision to step into new areas. However, I want to expand my business soon.
Any advice to anyone who wants to start their own business?
Magic does not happen overnight. Identify your talent, start it small and work hard towards it to win. Do not consider the current situation as an obstacle, take up the challenge and overcome.
Deliciory accepts orders via Facebook and Instagram (@deliciory). Bank transfers are preferred and delivery can be arranged within Colombo and the suburbs.