In this series, we talk to people who turned their passion for food and baking into a business idea amidst lockdown and COVID-19 fears. Some have been in the market for years and others saw the new opportunity and took it! These home businesses are changing the game and have overcome the odds of running a business during quarantine. With increased restrictions once more, we talk to home bakers who are operating during these times to bring the sweet and savoury to your very own doorstep!
Sugar and Spice (And Everything Nice!) by Co-Founder Nimnaz Ansar puts all her love for baking into one place. Catering to both the sweet-toothed and the savoury fans, in addition to taking individual orders and being available on Pickme Foods and Uber Eats, Sugar and Spice is also a supplier to Keells, Arpico and Glomark and is looking forward to expanding her business into her own café one day.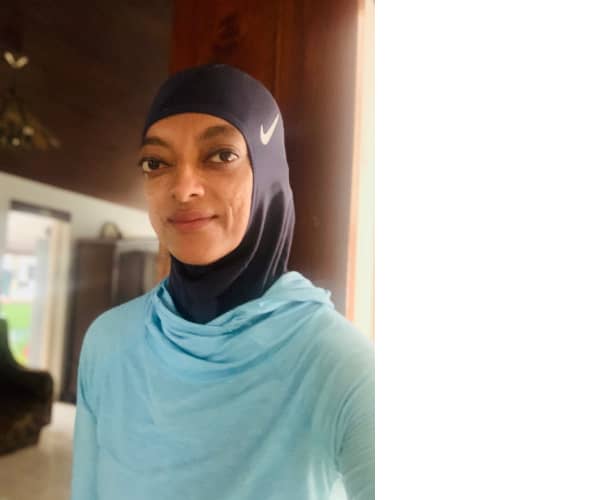 - As the name suggests, we do both sweet and savoury. For those with a sweet tooth, we offer Lava Cakes, ready to eat and in batter form that is served in a tub. In addition to this, I also do prepare all forms of brownies with a bunch of delightful toppings, brownie cakes, brownie bombs as well as brownie bites. Not to mention the varieties of freshly bakes cookies and cookie tarts that feature our menu. Last but most certainly not the least, there is also a range of dessert jars that I have crafted for my menu as well and includes Cake jars, Tres Leches Jars, Red Velvet jars, Carrot cake jars, cheesecake jars and CBP jars. I also do Waffles and Crepes with Sweet toppings. For the health and fitness conscious who also have a soft spot for sweet treats, I have developed my own recipe for 'Nutri Balls' and is made of a notorious variety of 'clean', healthy and delicious ingredients such as chia, flax, pumpkin seeds, pistachio, almond, peanuts, oats, dates, pure bees honey etc. For savoury fans, we are planning on introducing a range of Waffles and Crepes with savoury toppings such as chillie prawn, Thai chicken, kochchi pol sambol, creamy tuna. My favourite signature dishes from our range are the brownies and lava cakes.
2.

When did you start operations?
- Before the lockdown, I was only selling Lava cakes, but the lockdown truly did come to me as a blessing in disguise. At the start of the lockdown, I was putting a lot of effort into trying to promote my lava cakes but was constantly falling behind due to barriers such as not having a pass for deliveries during the lockdown. I decided to enroll myself both with PickMe Foods as well as UberEats as a vendor and expanded my menu to feature some of the more seemingly in demand items such as brownies, cakes and dessert jars.
3.

What is it like running your operations in times like these?
- With lockdown I noticed a massive boost in my sales given that the logistics aspect of it was made so simple with ride-services such as UberEats and PickMe Food. To add to this, it presented me the golden opportunity to also afford a range of other products at very affordable prices too. Needless to say, ensuring that all the orders that are going out on a daily basis are prepared under the highest safety standards has been my top priority since day one, and still remains the same to date. Quality over quantity is a principle that I live by and will continue to do so in the future as well.
4.

How are you ensuring the proper hygiene measures are taken in preparation and delivery?
- All products are made by myself at my home under the most hygienic conditions. All materials are sourced from trusted vendors and of the best quality. Procurement is done in accordance with the speed that finished product inventory moves to ensure that only the freshest of ingredients are used in the finished goods. During preparation, all standard COVID protection measures are in place along with the strict rules and guidelines in place with food delivery services such as UberEats and PickMe Foods.
5.

What do you enjoy about baking and operating your own home baking business?
- Managing my business with my family gives lots of pleasure to me! This started as a hobby that has enhanced my business from home. My family, especially my kids are my biggest helpers and supporters. My niece also made a huge change to my business with innovative ideas and boosting my sales on social media.
6.

How do you see home bakers going forward post Covid?
- I believe this is the best opportunity for all home bakers to start experimenting with and exploring their talents as it's never too late.
7.

What's next for your brand?
- I am looking forward to introducing the new savoury range for waffles and crepes.
8.

What's Sugar and Spice's signature style?
-I never measure my ingredients and I never taste them too. Call it experience or a baker's intuition, but I have never had my instinct fail me!
9.

Any advice to anyone who wants to start their own business?
- It's never too late to follow your dreams. Nothing is impossible if you have a passion for it. I am a full-time working mum of 3, I enjoy baking and I am an athlete as well! Work-life balance is very important for a healthy lifestyle.
Sugar and Spice take orders via Instagram and Facebook (@sugar_and_spice_lanka) and is available on Uber Eats and Pick Me Foods.