In this series, we talk to people who turned their passion for food and baking into a business idea amidst lockdown and COVID-19 fears. Some have been in the market for years and others saw the new opportunity and took it! With new challenges presenting themselves in light of the current economic crisis in the country, we talk to home bakers who are navigating through these difficult times and bringing the sweet and savoury to your very own doorstep!

With an immense passion for baking and experimenting with new recipes since her school days, Sharone De Lambert started making cakes as a hobby for her family, friends and neighbours. With an overwhelming amount of support and good feedback, Sharon started her own home-based baking venture and created a thriving business that's growing every day through favourable word of mouth.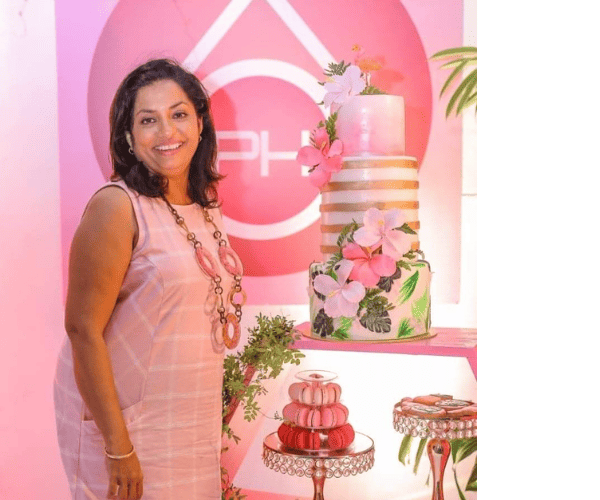 What do you offer?
I mainly do cakes - birthday cakes, wedding cakes and wedding structures. I also do sweet table items like cupcakes, cookies and brownies. Our signature item and one of my personal favourite is our chocolate cake.
What is your signature style?
Freshly baked products, with a carefully selected blend of colours that are sure to match the theme of the event: whether they are pastel or vibrant colours. Most of the guests at a party appreciate and recognise the distinct taste of my goods even without knowing that it's from me.
When did you start operations?
I started back in 2008. After my children started school, I had a lot of free time as a housewife. To use that free time productively and as an alternative flow of income, I focused more on baking and started to take orders and grow it as a business.
What was it like running your operations during a pandemic?
Since I had a readily available stock of raw materials, and suppliers who delivered the other goods, the lockdown did not affect me as much. As a registered business, I had the capability of delivering baked items to the customer's doorstep.
How are you ensuring the proper hygiene measures are taken in preparation and delivery?
Proper care and handpicked assurance are taken into consideration when choosing and preparing the goods. Deliveries are carried out on time, with suitable packaging to ensure that the customer is satisfied by the freshness.
What do you enjoy about baking and operating your own home baking business?
The freedom of having flexible work times is beneficial as a mother of three boys; aged 24, 18 and 9 years and their studies are not neglected and I am able to attend to their needs.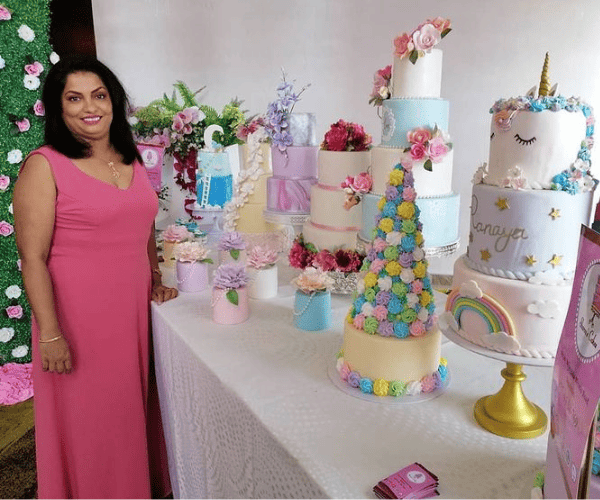 How are you handling operations during these difficult times?
Time management is crucial during the power cuts! A constant stock of raw materials should be maintained in order to have around-the-clock production. The linkage of suppliers is crucial as well. Even though times are tough, quality should not be compromised at any given time.
What's in store for your brand this year?
Since the whole production process is done by me, from the start of purchasing raw materials to delivering the cake, in order to manage work, I am planning to hire employees in order to branch out and delegate the work. I'm also hoping to improve my social media reach to audiences throughout this year.
Any advice to anyone who wants to start their own business?
Everyone should have passion for their work. They should enjoy and have fun in the process of baking. Always have an open mind for new ideas, and trends and they should be constantly updated on the modern methodology of baking. Be punctual in work, and never trade quality for profit. Have a healthy relationship with the customers and deliver to their expectations.
Sharon's Cakes operates from Negombo. She takes orders via Instagram (@sharonscakes_negombo). Bank Transfers are accepted and delivery can be arranged within Negombo and suburbs. Weddings cakes are personally delivered and set up by Sharon herself.