In this series, we talk to people who turned their passion for food and baking into a business idea amidst lockdown and COVID-19 fears. Some have been in the market for years and others saw the new opportunity and took it! These home businesses are changing the game and have overcome the odds of running a business during quarantine. With increased restrictions once more, we talk to home bakers who are operating during these times to bring the sweet and savoury to your very own doorstep!
Islandmom, Shivani A. Tyronne, started her home-based venture completely by chance when she experimented with a handful of naimiris at home. After her creation got popular among friends and orders started coming in, Miris by Islandmom was born. "Miris by Islandmom is to show that this is a brand that is done by a mom who loves her island and its bold flavours. We launched Miris by Islandmom within a week and it surprises us when we sit back and think about how this brand has really taken off. Truly, I say it is God's grace".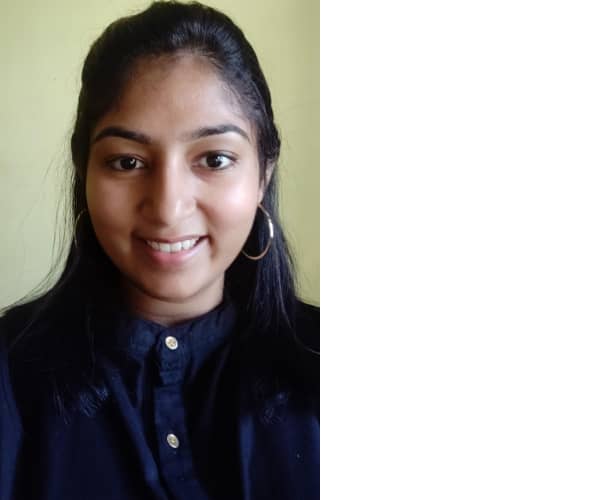 What do you offer?
Miris currently offers Naimiris Fiery Sauces ranging from lowest to highest heat levels – Hot (Pineapple and Lemongrass), Extreme (Garlic and Coriander), Dynamite (Passionfruit and Mint), Laval (Coffee and Nutmeg) and Naimiris Chillie Jam (Palmyra Jaggery, Shrimp and Tamarind). Our product is solely inspired by island flavours and ingredients hence, it's a true reflection of our beautiful Island. Our best seller is always our Naimiris Chillie Jam. All our products are natural without any preservatives and additives. Our customers love the fact it stands for its name – 'Fiery' as we genuinely want our customers to enjoy the real taste and heat of naimiris.
When did you start operations?
Miris was born during the Covid-19 breakout. Yamu hosted a cook-off challenge during March-April and I made a hot sauce out of 1kg naimris which I received from a delivery truck that directly delivered from their gardens. I shared some images of the sauces on my Instagram and one of my good friends noticed it and ordered a sauce jar. I delivered the first jar soon after the lockdown was lifted in June and that became popular among his friends who ordered more jars and that's how Miris as a brand was born!
Anything special this season?
Yes, we launched Sri Lanka's commercially produced first ever Coffee Hot Sauce (Level Lava) on 1st October 2021. It's another innovative product that we launched inspired by our Island Coffee. The coffee we use is locally sourced, single-origin coffee which is equally good as international brands. Hence, the coffee has natural smoky, nutty, spicy and warm flavour profiles. Level Lava is the spiciest flavour hot sauce among our range.
What is it like running your operations in times like these?
It really challenged my daily operational work and, in all honesty, my emotions too! The sudden price hike on raw materials, short supply of packaging materials and uncertain situations have prevented a few of our plans for the year 2021, but we were able to accomplish planned and many unplanned partnerships and activities by God's strength. We were amazed to know we have sold over 1000 units in just a year!
How are you ensuring the proper hygiene measures are taken in preparation and delivery?
As a registered proprietorship, we are keen on bringing hygienically prepared products to our customers. We not only follow COVID prevention practices, but we also ensure we use clean water, and extra precautionary methods as well. Miris and its delivery team are fully vaccinated against Covid-19 as well.
What do you enjoy about operating your own home baking business?
Even before I launched Miris, I tried a few other business ideas, but I found love and passion in cooking which paved the way for Miris by Islandmom. What I enjoy most about Miris is communicating and listening to customer feedback, because their feedback is what validates our hard work. Moreover, every time I make a batch, I always consider it as the very first batch and I give my fullest efforts to creating a Lankan style hot sauce or chillie jam.
What's in store for 2022?
We have planned certain promotions and activities along with a product launch in 2022 for our "Certified Naimiris Addicts" with the aim of building our brand image and portfolio. We have been shipping personal orders to many customers in Australia, USA, UK and Canada. In December, we launched in Canada to make it convenient for Canadian customers to directly purchase from the importer. This year we plan to launch in two other countries to expand our supply globally. We are also launching our website in January with the aim of having the ordering process made more convenient to our customers. Finally, since we supply in bulk to large restaurants and catering businesses in Colombo, we are planning to partner with more restaurants this year.
Any advice to anyone who wants to start their own business?
Start today! But keep it different. I always wanted my products and my brand to be different. I don't want to be a "me-too brand" in the market because my brand has a life of its own. Each person is different, so is each brand! Keep it different.