How do our food experts cook and eat? This week, food blogger of @ruscookbook, Ru, takes our Q&A!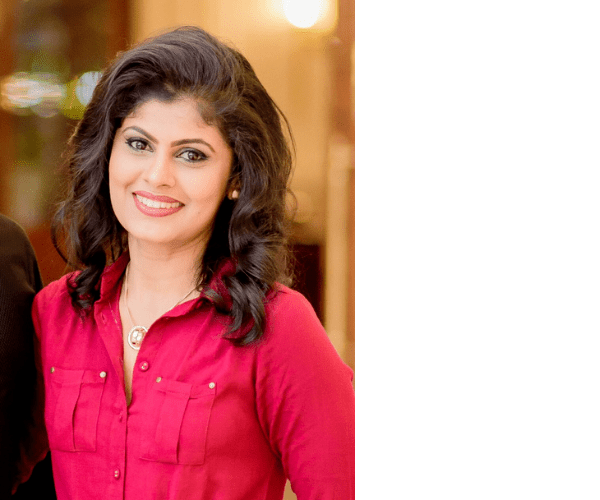 What's your first memory of cooking?
I made red fish curry, dhal curry, and rice for lunch when my parents were not at home at the age of 20. When they arrived home, they were surprised to see my dishes on the table because I haven't cooked for 20 years of my life! Haha. Anyways, I was so happy because they enjoyed it and appreciated my effort.
What started Ru's Cookbook?
During the first outbreak of COVID, I had plenty of free time to explore varieties of cuisine from different parts of the world. Then slowly I started to try those recipes out at home. I realised that I have a hidden talent for cooking. I started taking photos of what I cook. Then I thought of sharing those pictures with my friends on Instagram. So that is how I started this page.
Your proudest recipe so far?
Fish Pastry! After making so many attempts, I have finally learned to make the puff pastry sheet correctly.
What was your favourite childhood meal?
My mother is a fantastic cook. Therefore, it is hard to name one. But out of all, I would say, Prawn Curry, Creamy Cashew Curry, and Beef Stew are some of the best I came across and nobody will ever be able to cook like her!
Dead or alive, who would be your dream dinner-party guests to cook for, and what would you make?
Definitely, it's for my family. I will prepare different varieties of Indian cuisine for the dinner table, especially Naan, Parotta, Chicken Korma, Chicken Tikka Kebab, and Prawn Masala Curry.
What's something you love to eat but wouldn't bother to make?
Welithalapa - made with coconut and sweet jaggery.
What's a dish that sounds hard to make but actually isn't?
No-knead Rosemary Garlic Focaccia Bread.
What's your fail-proof dish that you've perfected and would recommend to anyone?
Éclairs.
It's your last day on earth, where are you?
I would still choose my sweet home… and then I would invite all my family for lunch. And probably prepare a gala buffet with a mix of Sri Lankan and Western cuisine… Tiramisu with a little extra Masala or Disaronno for dessert to celebrate the end!
What's the best meal you'd whip up to impress someone?
I would be happy to make Yellow Rice, Spicy Prawn Curry, Creamy Cashew Curry, Brinjal Moju, and Papadam. How does that sound for a treat?
What's the most exotic food you've eaten?
Once I went to a food festival in China with a few friends of mine. Their food culture and experience were quite adventurous. They had giant lobsters, duck, lamb, beef, crocodile meat to even sea cucumbers (didn't try)! They would find ways to cook nearly every part of an animal! It was a great experience after all. After that, I learned why they say, "Fashion is in Europe, living is in America, but eating is in China."
Your favourite odd food pairing?
Peanut butter and beef. I know it may sound weird, but I love it. I love to smear some peanut butter on my spicy beef patty when I make burgers. You should try it!
If you could dis-invent a food, what would it be?
Nutmeg.
What's your signature style in your recipes?
When I cook, I always add many spices to my dishes to make them more delicious and flavourful.
What's a dish you'd love to relive for the first time?
Tiramisu, with just the right bitterness from the coffee and cocoa powder.
What's the biggest kitchen mistake Sri Lankans need to stop doing?
The biggest kitchen mistake of Sri Lankans, most of them don't keep everything ready before cooking and they run around here and there while cooking. Keep a well-stocked, well-organized pantry. Have a solid stash of dried herbs and spices.
Do the cooking or have someone cook for you?
When I am at home I would always love to cook and try out new recipes.
Are you a follow-the-recipe or a just-wing-it type of person?
I always wing it on when it comes to cooking by substituting different ingredients and spices. But I am so particular when it comes to baking. I follow the recipe because otherwise, you won't get the desired final result.
Your favourite recipe that has been passed down to you from family?
My mother's Spicy Crab Curry.
What's the secret to getting a great food picture?
When you take pictures, you need to focus on the little details plus, you should take your time to find out how the light gets in the space. Having a few backdrops, props, and utensils will help you to tell a story.
Your favourite food shot?
This shot of my Chocolate chip muffins. It's my favourite because I tried out an interesting photo hack recently on how to stack them on top of one another… and the shot came out really well!