How do our food experts cook and eat? Food blogger, Kishagowry of My Sri Lankan Recipes takes our Q&A!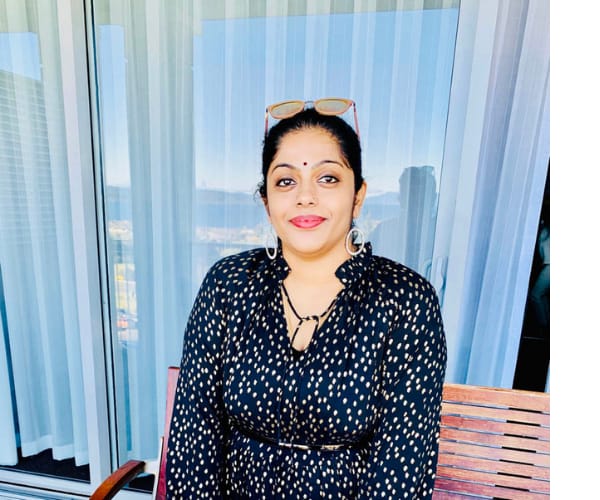 What dish would you eat but never cook?
Konda Kavum. I have tried many times and failed many times to make that top part.
Your first memory of cooking?
My earliest memory of cooking goes back to my school days and it was the weekend I guess, and my mum asked me to make a dhal curry and she was standing literally next to me supervising me the whole time!
What's a meal you would make if you wanted to impress someone?
Biryani… This is one of my family's favourites.
What's a dish you'd love to relive for the first time?
A country pepper chicken gravy with the right amount of spices and flavour eaten 2 years ago in India. I still can feel the taste in my mouth!
Your proudest lockdown food invention?
3D Meringue COOKIES.
It's your last day on earth, where are you and what are you eating?
It will always be at home surrounded by my family. There is no better place than home in the world. We are probably eating a plate of Biryani – haha!
What are your favourite leftovers?
Roast Chicken. This is very handy and can be used for almost anything,
What was your favourite childhood meal?
String hopper and pol kiri hodhi. I remember being 3 years old and holding my father's hand walking into a famous hotel in Kollupitiya to eat it.
What does the restaurant of your dreams look like?
This is something I have always had in my mind and I am working on that. I want it to be an open Patisserie where you can sell lots of sweet stuff and I want to make everything in pastel colours, mainly PINK!
What started My Sri Lankan Recipes?
It all started on a chilly evening in the living room of our apartment back in Singapore in 2014. I'm such a foodie and I have always been fond of having Sri Lankan and Indian food. When I started experimenting with ingredients and flavours, I really fell in love with how food can bring so much happiness to family and friends. Then I got the idea of creating a space for Sri Lankan and Indian food lovers around the world and that's how My Sri Lankan Recipes was started.
Do the cooking or have someone cook for you?
Cooking is something I always like to do. It gives me pleasure and it's a kind of therapy if you ask me. Serving people good food and seeing their smiles will make you happy and satisfied.
If you had Rs. 500, what meal would you make with it?
Roast Paan, Tin Fish curry along with pol sambol!
Do you have a particular habit when you are cooking?
I always have to make sure my workplace is clean and everything is organised before cooking or baking.
Your favourite odd food pairing?
Vanilla Ice Cream with breakfast cereal. I like to eat with tiny cocoa pops – yum!
Your favourite recipe of all time?
Marshmallow… I always love working with sugar. Sugar is one of my favourite ingredients in the kitchen.
Eat with your eyes or think with your stomach – which one wins?
Definitely eat with your eyes. Food is something you see first and then only it goes into your mouth so it should please your eyes first.
Sweet or savoury?
Sweet always. I have a big sweet tooth.