How do our food experts cook and eat? This week, food blogger of @iros_kitchen, Iromi takes our Q&A!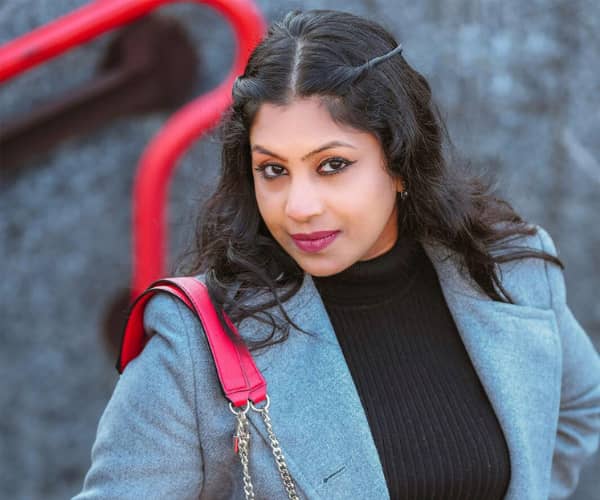 What's your first memory of cooking?
The first time when I tried cooking would be when I was around 10 years old. I made an omelette for dinner and I still remember that I added too much flour. Though it was not that tasty, everyone in my family gave me good ratings. It's a fond memory of how my family enjoyed that tasteless omelette!
How did Iro's Kitchen start?
I should go back to the quarantine period of March 2020. I was in Sri Lanka at that particular period. I used to make so many foods, especially Sri Lankan short eats and post the pictures on my WhatsApp stories. One of my closest friends was telling me to create a food blog but I never wanted to. I went back to my husband in the USA, in September 2020 and I felt very bored when my husband went to work. I was at home, staying alone and I had plenty of time to focus my mind on something that I was so interested in. That's when I thought I should create a food blog and take our Sri Lankan food to the whole world.
What ingredient is underrated?
Nutmeg. I think nutmeg doesn't get enough attention for what it adds to the food. I personally like adding nutmeg when I make butter cake.
Your favourite childhood meal?
My mother and my grandmother were very good cooks. I always love my mother's stir-fried dried sprats (halmasso badum) and dhal curry and my grandmother's spicy coconut sambol. This same menu is cooked by me at least once a week at our home now.
If you had to make only one dish forever – what would it be?
Batter-fried shrimp. I'd never get tired of eating them.
It's your last day on earth, where are you?
I'll still choose to be at my favourite place and that is my home. I would invite all the family members of mine and my husband's to the USA and I would prepare a beautiful kiribath, chicken curry and seeni sambal meal to celebrate our last day on Earth!
What's the most exotic food you've eaten?
Batter fried beef brains. I first ate this while I was in Sri Lanka. Then during my visit to Italy last December, I got to taste this again at my Punchi's (my mother's sister) place. She didn't want to say what it was but I definitely recognised it from the first bite!
If you could dis-invent a food, what would it be?
I'm not a fan of cinnamon. So, without any hesitation, my answer is any food that uses too much cinnamon.
Your favourite odd food pairing?
Tomato toasts with mango. I love the tomato, cheese and mango combination.
Your proudest food invention?
Sweet hoppers / honey hoppers. I tried to make hoppers two-three times but it never came out perfectly. I can never seem to get the perfect crispy edges. So, I just added some honey and sugar to the hopper mixture and then turned the ordinary hoppers into honey hoppers.
As someone who enjoys food photography and as a cook, eat with your eyes or think with your stomach – which one wins?
I think we should definitely consider both. But if I had to choose most of the time 'eat with your eyes' wins. People get to see the food before they taste it. Colour, texture, styling, and presentation of the food will play a major part in attracting people.
What are your favourite leftovers to work with?
I make the best fried rice from leftovers.
Easiest meal you'd whip up to impress someone?
It takes time to cook this meal. But I'm so happy to make this menu to impress someone. Aromatic yellow rice, spicy chicken curry, creamy potato curry, stir-fried green beans with dried shrimp, mixed salad and some tuna cutlets.
If you are put on the spot to prepare a dish – savoury or sweet?
Without a doubt, savoury. I would definitely make some crispy crunchy egg rolls.
Your favourite recipe that has been passed down to you from family?
Roasted pepper pork. This is a dish that is included in all our family celebrations.
What's your favourite food shot?
My favourite food shot is this piece of black forest cake. This was a piece of cake leftover from a cake I made for my husband's birthday. It was such a beautiful gloomy day in the autumn season. I wanted to capture an autumn food photograph before I vanish this yummy piece. So, I just went out and collected a bunch of red leaves for this shoot and I was so happy with how it turned out. To no surprise, this capture became my favourite food shot.