How do our food experts cook and eat? This week, the scientist with an (un)healthy baking addiction, Chathu of @doughscientist, takes our Q&A!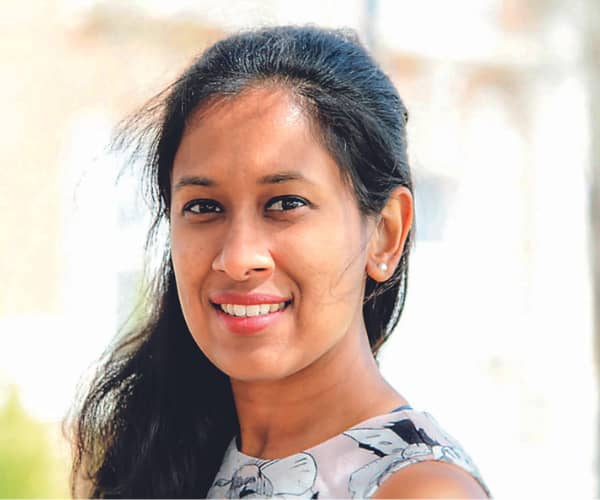 What's your story with food?
I got into cooking a little later in life. Some of my fondest memories of cooking are from my university days when I teamed up with two of my roommates and started cooking our meals together. Since then, I have been learning and experimenting with various types of cuisines.
How did you discover sourdough bread art?
In the middle of the pandemic, a good friend of mine gave me some sourdough starter and encouraged me to pick up sourdough baking. Until then I had stayed clear of bread baking as I found it intimidating. Around the same time, a lot of people started baking sourdough bread at home as commercial yeast was in short supply, so I decided to give it a try as well. I learnt most of it through online resources and by following some incredible bread artists on Instagram.
Of all the different bread you've tried and tested; which one has been your most unique?
One time I replaced matcha powder with moringa powder in a matcha and poppy seed sourdough bread recipe, and that certainly made for a unique flavour combination.
It's your last day on earth, where are you?
At home, with my husband, of course, enjoying our favourite meal of freshly baked sourdough bread slathered in butter, Pol Sambol, and eggs sunny-side-up.
How did your (un)healthy baking addiction all start?
About eight years ago, I moved to the US to pursue a PhD. Graduate school was challenging at times. When experiments failed or when I didn't feel like I was making much progress, I turned to either painting or baking. Both painting and baking brought me a satisfying sense of accomplishment and helped me get through those difficult times. I haven't stopped baking since then.
As a scientist by profession, how does science and baking mix?
I see many parallels between the scientific method and the process of baking. Perhaps the most notable is precision, which is very important in baking bread.
What dish would you eat but never make?
Baklava! I don't see myself ever going through the trouble of making phyllo pastry from scratch.
The easiest meal you'd make to impress someone?
My go-to meal to impress my friends include a Sri Lankan style chicken curry, tempered potatoes, cucumber and tomato salad, and fish cutlets served with yellow rice. To finish it off, my homemade Tiramisu for dessert.
If you were to enter a baking competition - which one would it be?
Great British Bake Off. It would be interesting to know Paul Hollywood's thoughts on my bread and what Mary Berry thinks of my painted cakes.
Your proudest baked invention?
Rye, molasses, and date sourdough bread. The original rye and molasses bread recipe is from @vindiskitchen. I simply added dates to mine, and it made for a perfect breakfast loaf.
Your favourite sourdough bread art?
I have a few. Some of my favourites are Sri Lankan-themed designs and those with animal themes. Perhaps my favourite so far is this design with a golden retriever pup hanging on to a wheat stalk. It was one of those rare designs that baked up exactly as I had imagined.
Your artwork has got some amazing recognition – what has been your favourite?
It's true that some of my artwork has been featured on several media outlets including BuzzFeed and UNILAD, but to me, the best recognition has come from people who have reached out to let me know that seeing my work has inspired them to pick up baking again or be more creative in what they do. Those messages certainly make my day.
What's something challenging you want to attempt next?
Recently, I have been seeing some incredible bread designs created using different types of seeds. I would love to attempt a seed-based bread design next.
What was your favourite childhood meal?
Rice with Pol Sambol and fried sprats. I could eat it all day, every day! I still make it if I can get my hands on some sprats.
What's a dish you'd love to relive for the first time?
The first time I baked sourdough bread at home. I had a stroke of beginner's luck and the loaves turned out perfect.
If you could dis-invent a food, what would it be?
Food fads that are not backed by scientific evidence.
Your favourite odd food pairing?
Some find it amusing when I dunk my marmite and butter toast in tea. I certainly don't think it's odd!