In this series, we talk to people who turned their passion for food and baking into a business idea amidst lockdown and COVID-19 fears. Some have been in the market for years and others saw the new opportunity and took it! These home businesses are changing the game and have overcome the odds of running a business during quarantine. With increased restrictions once more, we talk to home bakers who are operating during these times to bring the sweet and savoury to your very own doorstep!
Home baker, Dushmanthi Edirisinghe's idea for Bread and Butter was conceptualised during the latest lockdown this year and was operational by the beginning of October. "Bread and Butter is an ode to our most crucial ingredients in our dishes! Most of what we bake is bread-based and butter is a crucial element in the baking process".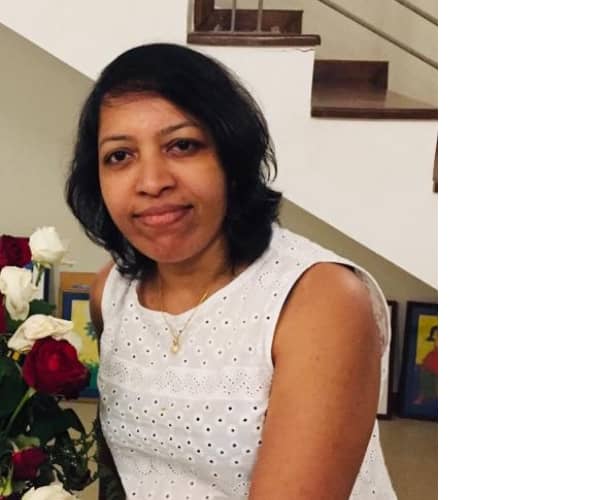 What do you offer?
We offer savoury items as well as sweet items. Our savouries include chicken pot pies, fish buns, our take on chicken, ham, veg stuffed puff pastries, sausage buns with mustard sauce. We also do weekly specials like chicken soup with buns on a specific day or chicken puff pastry for dinner. Our sweet items include a range of cakes such as pineapple gateaux cakes, ribbon cakes, chocolate rolls, butter cakes, double chocolate cakes, date cakes and on request, customised cakes. As seasonal offerings we have Bibbikkan for Avurudu times and Breudher cake for Christmas! One of our most favourite items from our menu and a personal favourite of mine would be our buns – it's the most versatile of the array of food that I offer as I can stuff it with all kinds of customisable fillings!
What is it like running your operations in times like these?
Given that I just started this month and now all home-based businesses have established some stability in managing during the pandemic, the only challenge of running our operations during the lockdown is the limited access to goods!
What makes Bread and Butter unique?
My signature style of baking would be giving western recipes a Sri Lankan twist!
How are you ensuring that proper hygiene measures are taken in preparation and delivery?
When cooking, I always stick firmly to the established rules and guidelines on maintaining the right hygiene measures and buying only the best of store-bought goods and giving only fresh food to my customers.
What do you enjoy about baking and operating your own home baking business?
I find baking to be an immensely therapeutic experience. The joy of seeing the finished product come out of an oven is quite exhilarating for me!
How do you see home bakers going forward post Covid?
I believe that in whatever state of the world, a small baking business with a good name, tasty food and a well-earned reputation will endure. Since people aren't going out to get food because of covid, all eyes are on online food businesses, heightening their popularity.
What's next for your brand?
Because the Christmas season is coming up, we are thinking of doing a collaboration with The Bake Out for a Christmas treat box.
Any advice to anyone who wants to start their own business?
I would say to focus not only on your strengths, but what you believe to be enjoyable. That way, one can carry out their business hassle-free and easily.
Bread and Butter take orders via Facebook and Instagram (@breadandbutter). Cash on Delivery and Bank Transfers are accepted and delivery can be arranged in Colombo and the suburbs.