In this series, we talk to people who turned their passion for food and baking into a business idea amidst lockdown and COVID-19 fears. Some have been in the market for years and others saw the new opportunity and took it! These home businesses are changing the game and have overcome the odds of running a business during quarantine. With increased restrictions once more, we talk to home bakers who are operating during these times to bring the sweet and savoury to your very own doorstep! 
Wafra Awam started Bakeamazing as a passion project with a few of her cousins and during the pandemic lockdown, she revived the brand and started running it by herself. "Bakeamazing speaks for itself – we offer amazing baked goods with a uniquely Sri Lankan approach by drawing from the Sri Lankan culture of short eats!".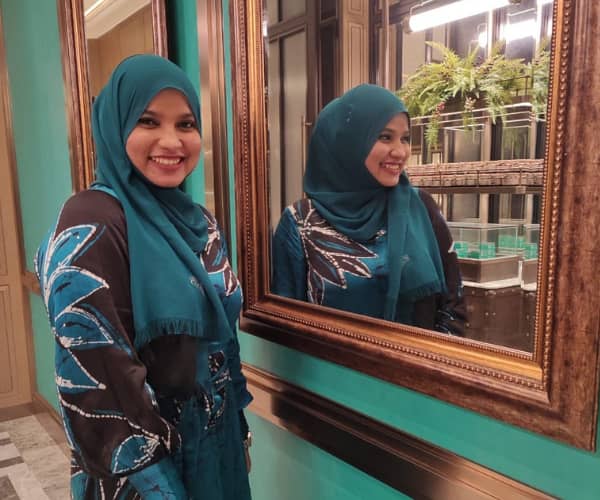 What do you offer?
- We offer a wide range of finger food to suit the Sri Lankan palate. I'm fond of making prawn pies and prawn burgers and kofta wraps, which could be called my signature dishes. We focus on short eats, pastries, and quiches catered to the average Sri Lankan palate with the right amount of tang and spice. 
When did you start operations?
- We revived the brand in 2021, though this initially kicked off with my cousins and me. But once they got busy with their lives and when lockdown happened, I realised I must do something to keep myself occupied and that's when I decided to revive the brand again! 
What is it like running your operations in times like these? 
- It was quite difficult to get the stuff but managed to get them and am thankful to my customers for supporting me during that time and now by ordering with us. It is quite challenging now with the price hike. Day to day, the prices of goods increase, and it's been difficult to price the product. The shortage of gas and power cuts have also been difficult these days, but I've managed to pull through amidst all these hurdles and I'm quite happy about it. 
How are you ensuring the proper hygiene measures are taken in preparation and delivery?
- We adhere to all COVID 19 safety standards during our preparations as hygiene is of utmost importance to us during these times. We also ensure that deliveries are made safely, as well as ensuring that deliveries are made through known sources so we can limit unnecessary exposure. 
What do you enjoy about baking and operating your own home baking business?
- For me, I personally just enjoy the entire process; each purchase inspires me to be more creative and to attempt new dishes that I enjoy and can offer to my customers.
How do you see home bakers going forward post-Covid? 
- Honestly, it's not easy. Ultimately it all comes down to preparation and storing up the essential supplies. I've been planning ahead of time and solely working on preorders!
What's in store for 2022?
- For 2022, I've introduced finger food platters or short eats platters and high tea at home platters which are our newest additions to the menu.
Any advice to anyone who wants to start their own business?
- My advice is to concentrate on a few things that are easy to maintain and to grow organically in response to demand.
Bakeamazing take orders via Facebook and Instagram (@bakeamazing).  Bank Transfers and Cash on Delivery are accepted and delivery can be arranged within Colombo and suburbs.