The graduating students of AOD presented their graduate fashion show at the newly opened Colombo innovation tower last Friday.
Inspired by Frida Kahlo and Munitions workers to biker girls and Sri Lankan streetwear these collections provided an interesting glimpse into the young Sri Lankan design mindset who are on their way to being the new emerging crop.of Sri Lankan designers

Shamindri Ranasinghe
A collection for women inspired by late 1960's minimalist men's tailoring saw some dandy styles in sharp tailoring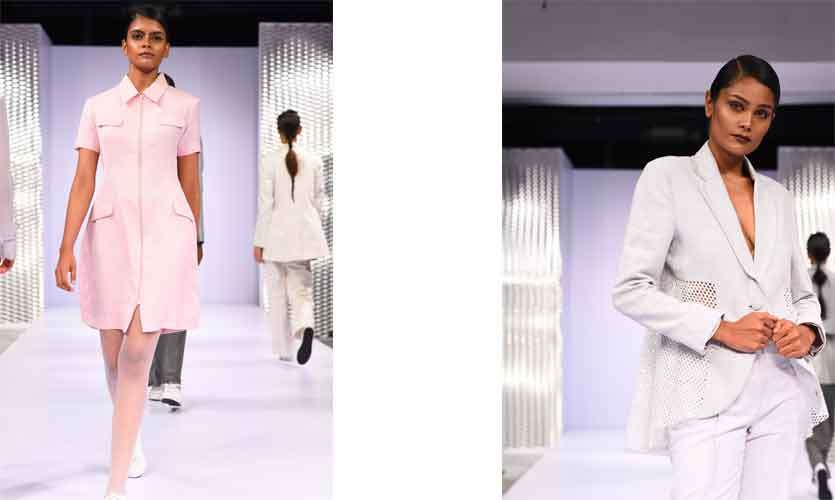 Dinali De Silva
A womens sportswear and rainwear collection saw silhouettes with vibrant prints inspired by Russian constructivist prints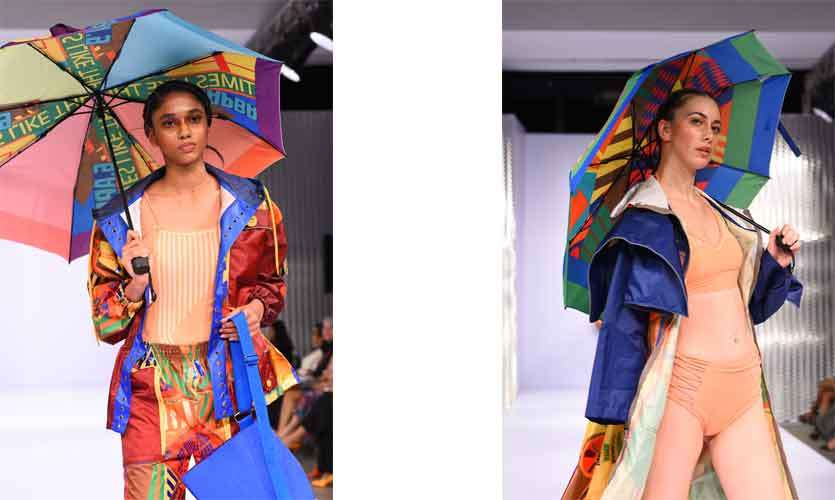 Anuki Wimalatunga
Inspired by Victorian circus this collection comprised delicare prints in flowy silhouettes.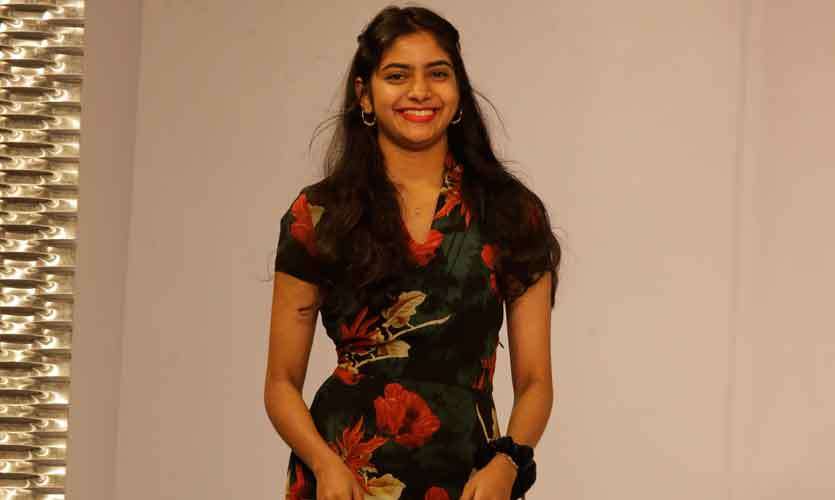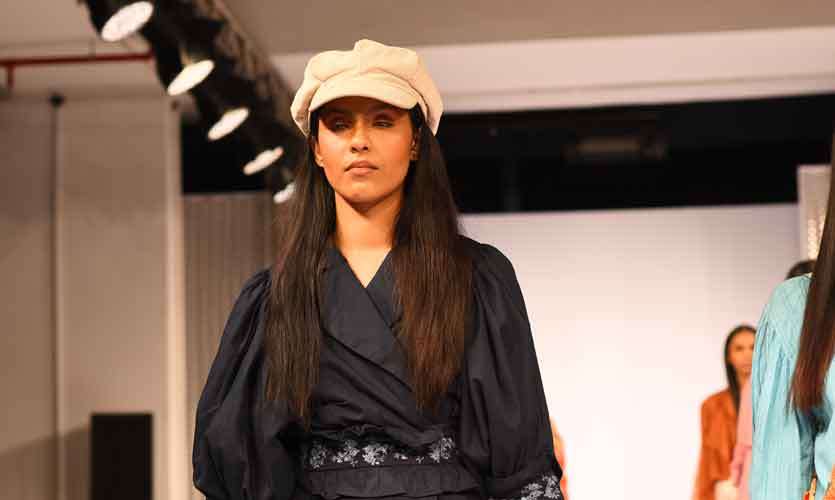 Surenika Thambirajah
A but if sci fi popped up in this collection inspired by galactic and transformers. Surface design added an interesting dimension to this collection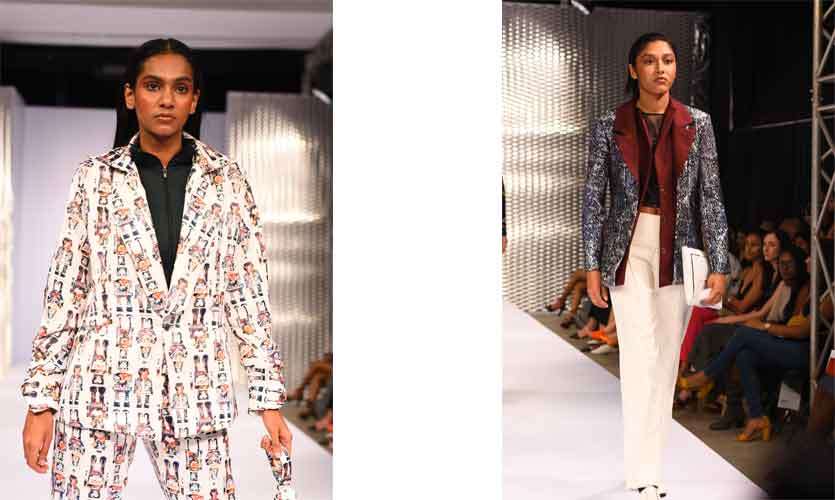 Navindri Ranatunga
Inspired by 19th century Kandian kings that ruled sri Lanka rich reds with black and pops of yellow featured in this collection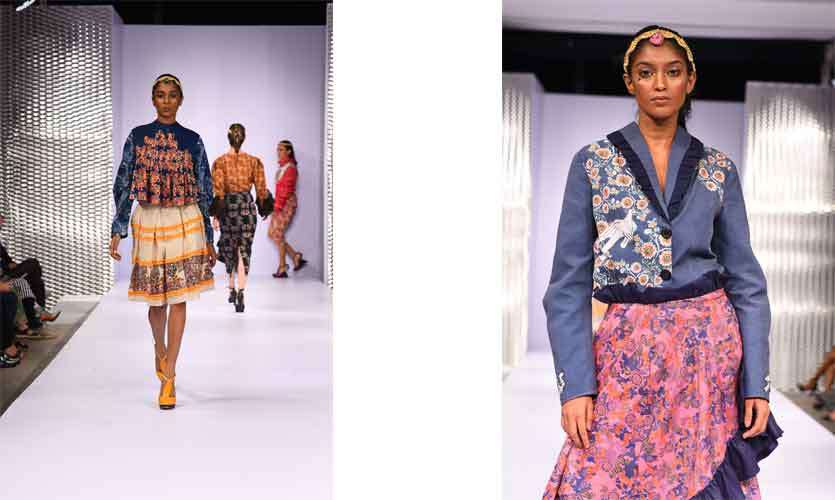 Tharindu Edirisinghe
Lacquered and printed textiles were the focal point in this Japanese harajuku inspired streetwear mens collection.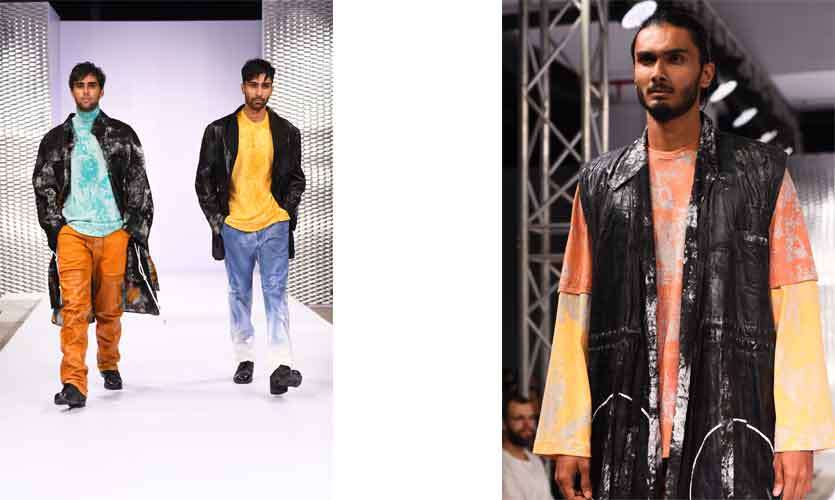 Muditha Menikagama
Textures in leather played a strong role in this collection inspired by biker style clothing.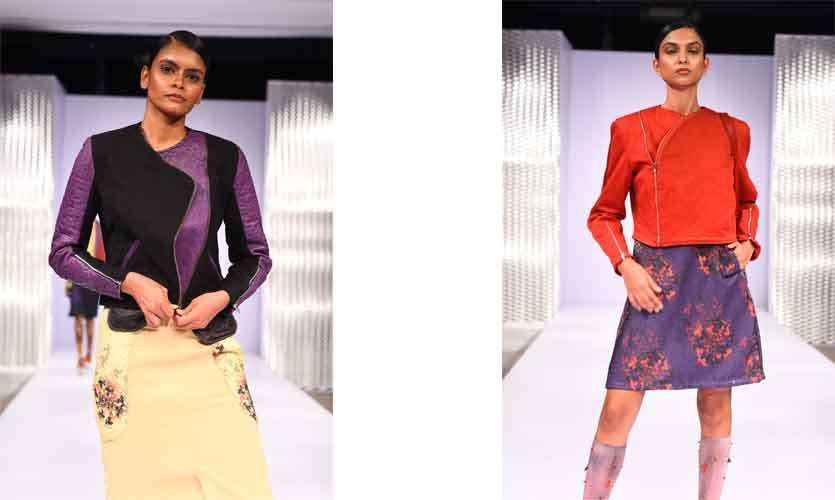 Pooja Dharmakirthi
An interesting colour palette was used to present this collection of minimalist architecture inspired womens silhouettes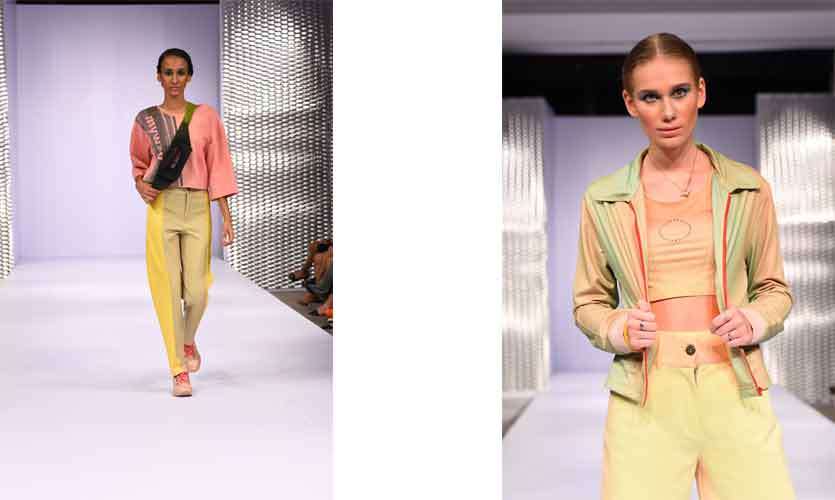 Kanchana Wickramage
Mexican artist Frida Kahlo was the inspiration for this collection of bright silhouettes.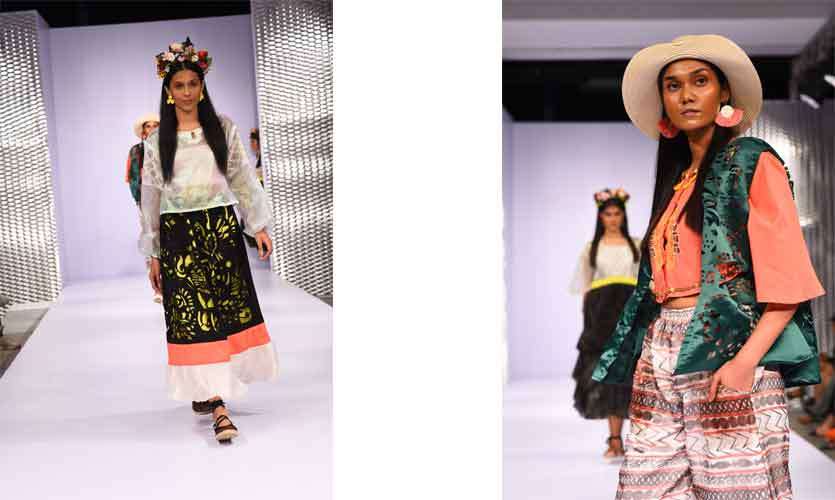 Marshika Tisera
1950s Italian bikers' arm candy inspired this collection of choc outfits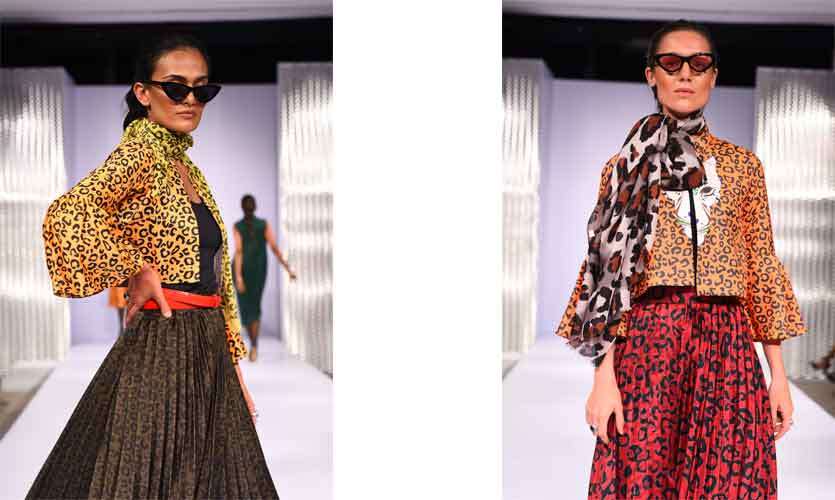 Sasha de Alwis
A relaxed Florida resort inspired collection in bright prints including batik panel sadded an interesting element to this collection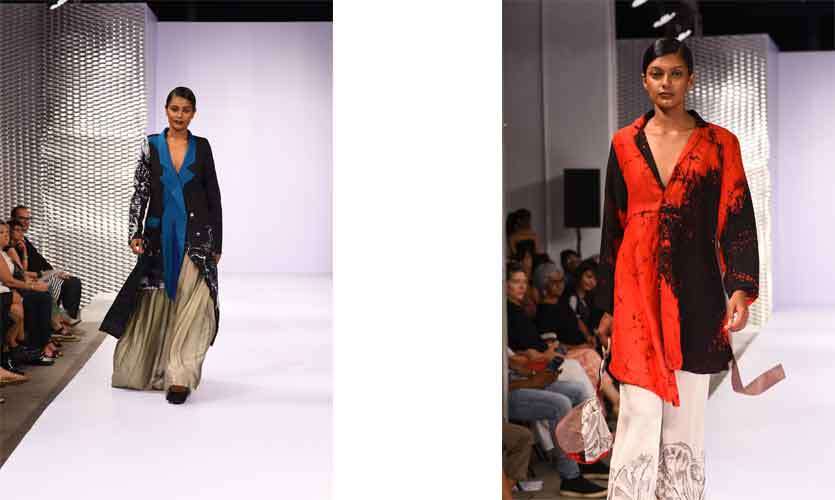 Teeta Dahanayake
A womenswear collection inspired by fisherman and beach drifters and elements of galle inspired this collection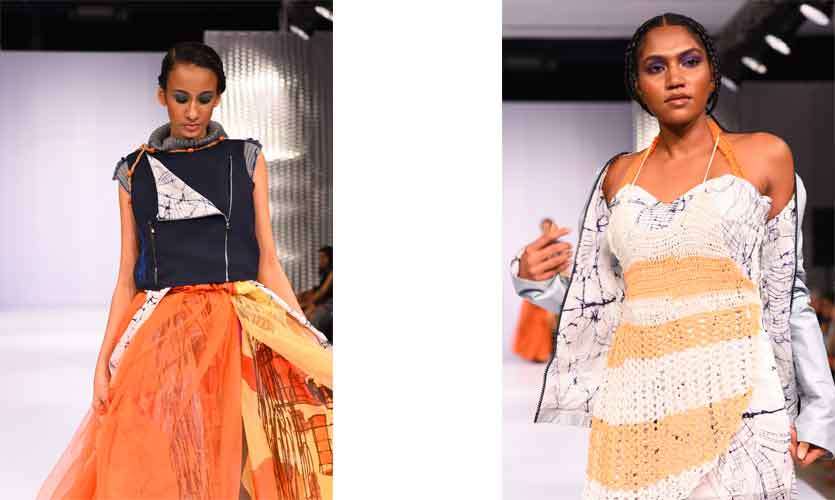 Malachi Thangavadyvel
Inspired by Polish peasant stocks and painterly clothing had elements of 1970s YSL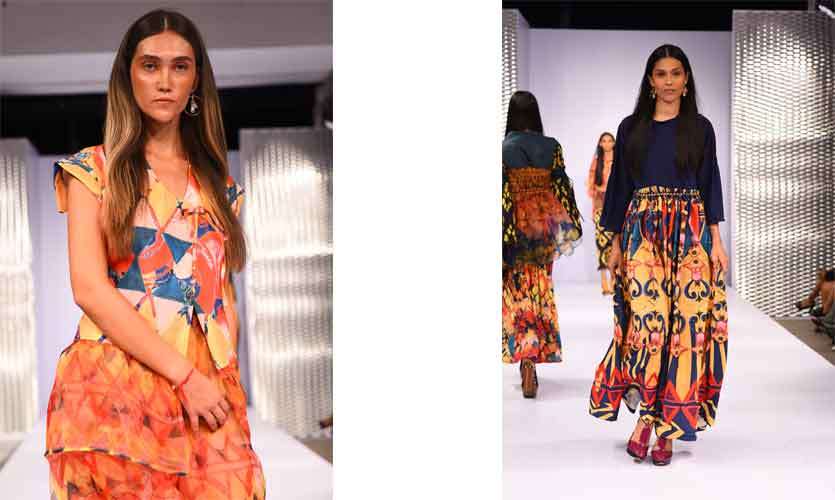 Vernitha Sothirajah
This collection was inspired by the land girls of 1940s British war years with propaganda prints and distressed denim adding interest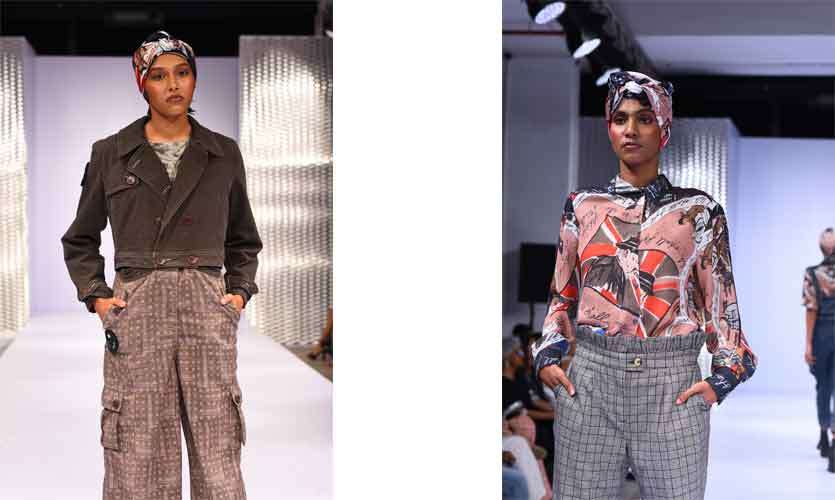 Nirasha Ratnayake
This mens and womenswear collection sought inspiration from 1930s classic Grapes of Wrath modern silhouettes with a vibe of nostalgia.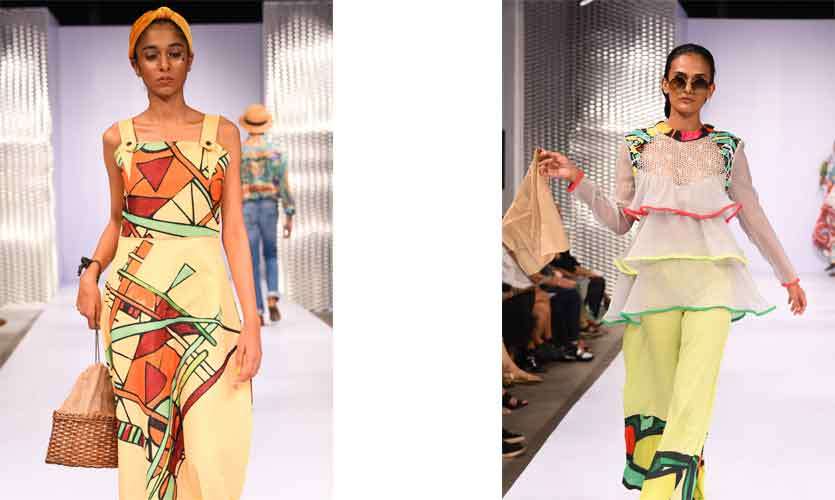 Varsha Suriyapatabendi
A tailored collection which conveyed delicateness this collection was inspired by the British teddy girls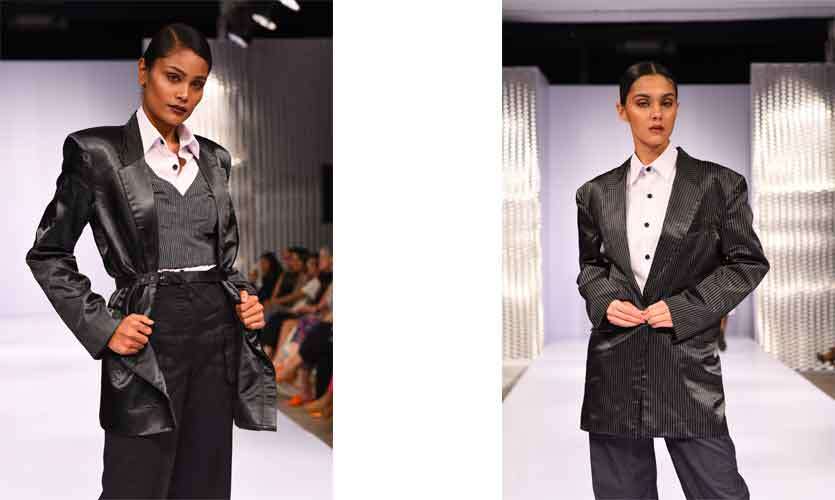 Rainie Perera
The designer looked to the 80s biker girls who partied at studio 54 in New York for this collection of snazzy silhouettes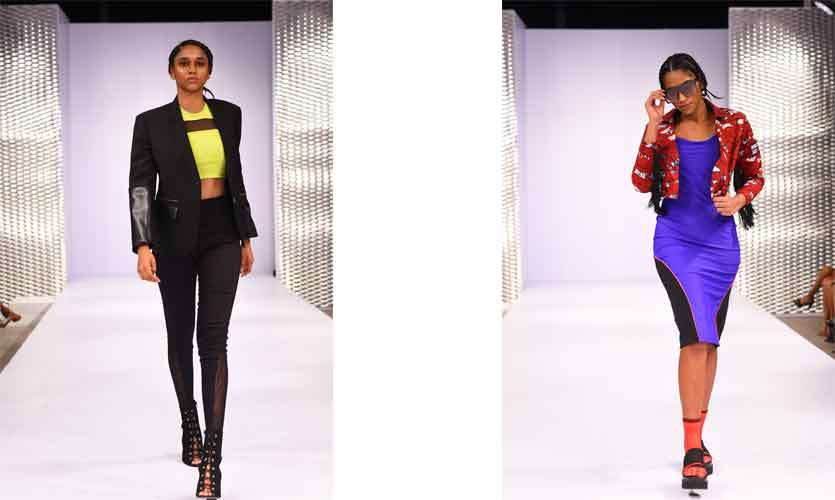 Senuri Doloswala
Looking closer to home for her inspiration senuri based her creations of Sri Lankan and South Indian streetwear which she elevated into her own party style of outfits in bright colours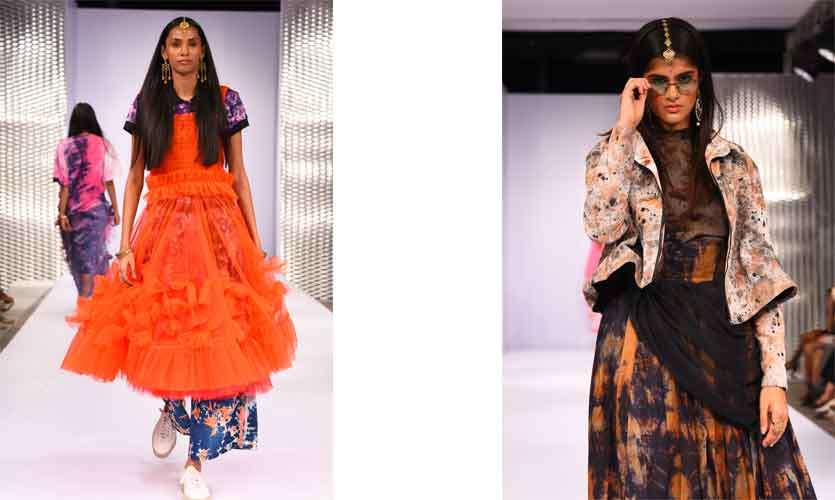 Janani Mendes
Japanese menswear inspired this collection of womenswear which had an organic style to it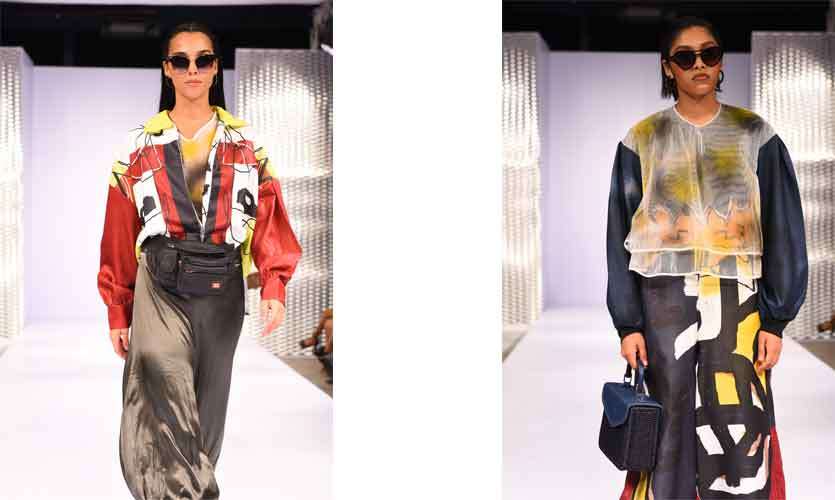 Heshani Obeysekera
Biker style to the fore yet again as this collection of chic silhouettes saw graphic monochrome prints and colour blocking
Yasindu Dharmawardene
Bright colours with delicate colours were paired well to present this collection inspired by 1960s pop art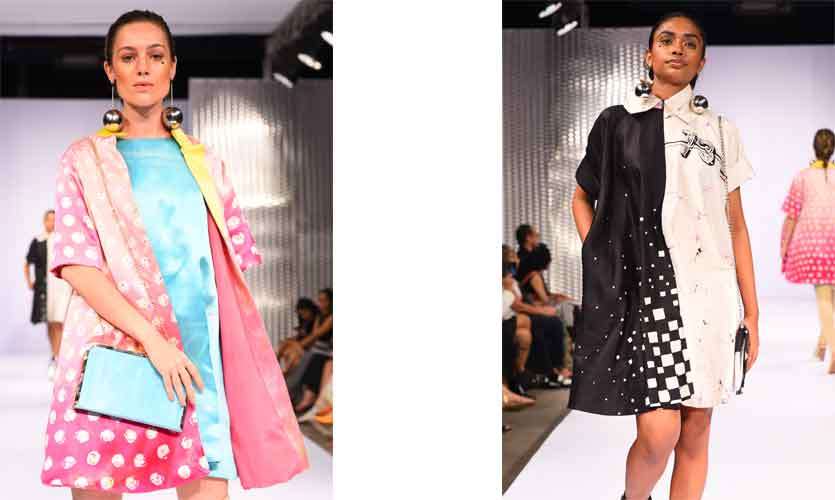 Sathomi Ekanayake
Hand woven printed and patchwork textiles were combined to present a visually arresting range of womenswear inspired by the Kimono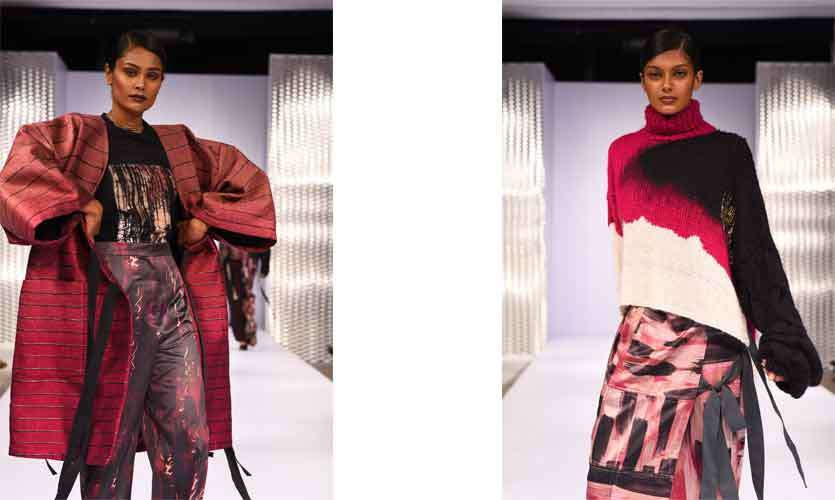 Dinethri Pathirana
A largely monochrome collection of redorywear inspired by the 1930s french Riviera fashion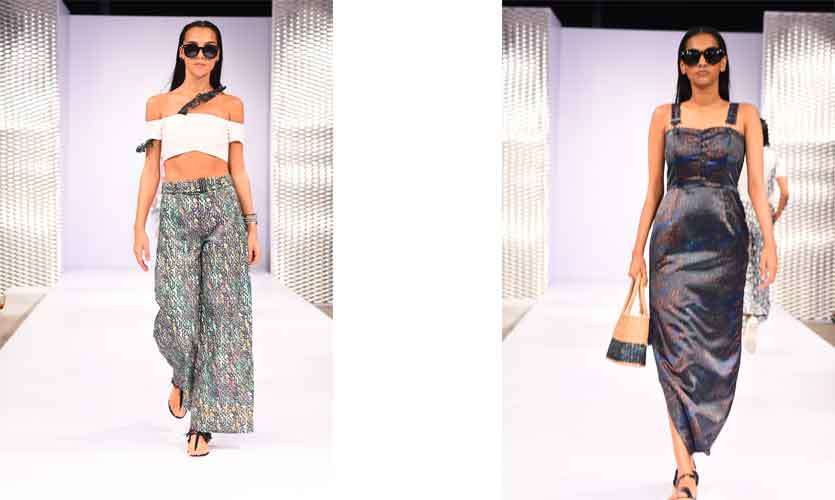 Shadursha Kanagaraj
This collection saw the interesting use of Dumbara weaving quilted printed textile and knitwear to create an American varsity football inspired clothing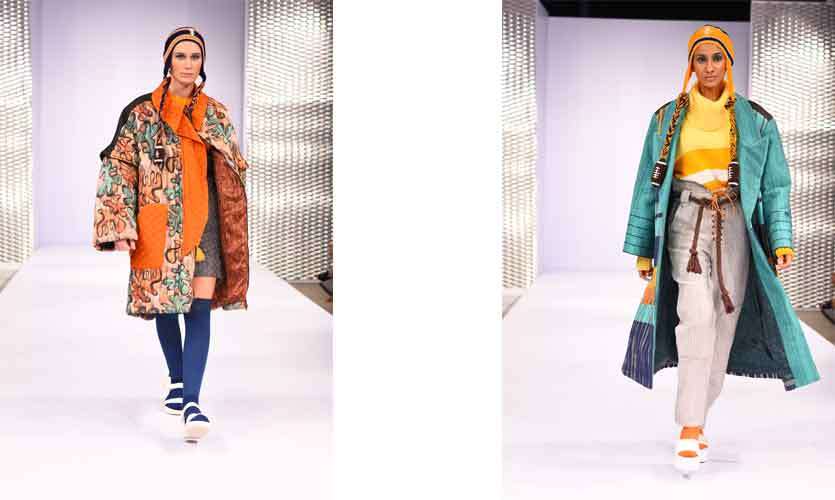 Shamali Manakkara
This collection of menwwear inspired by the genre of sci fi films had graphic prints used to great effect. It also had a sustainable ele6to it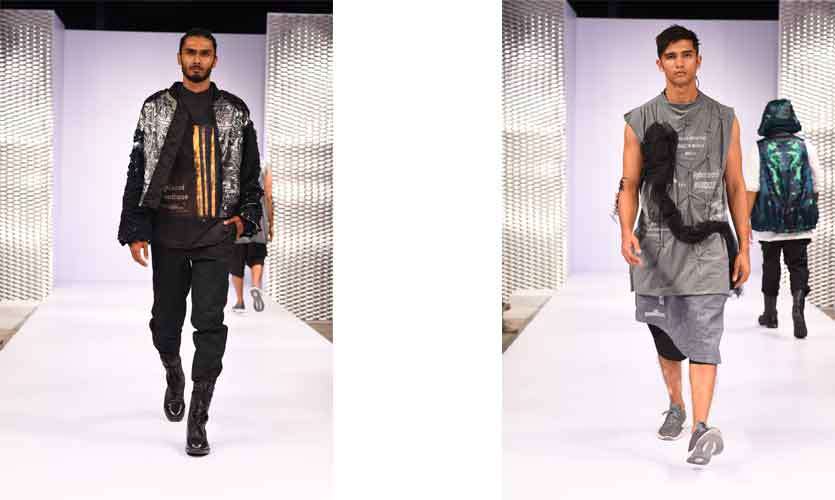 Nuwangee Kolambage
This collection was influenced by 1970s streetstyle clothing which saw bright colours in an array of interesting silhouettes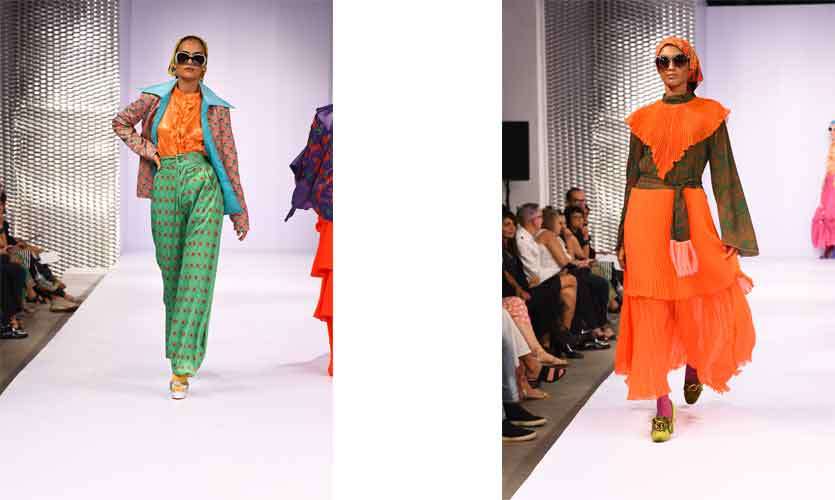 Kavishana Kuruwitage
The use of contemporary batik and prints ensured an interesting focal point to this 1940s munitions workwear inspuref collection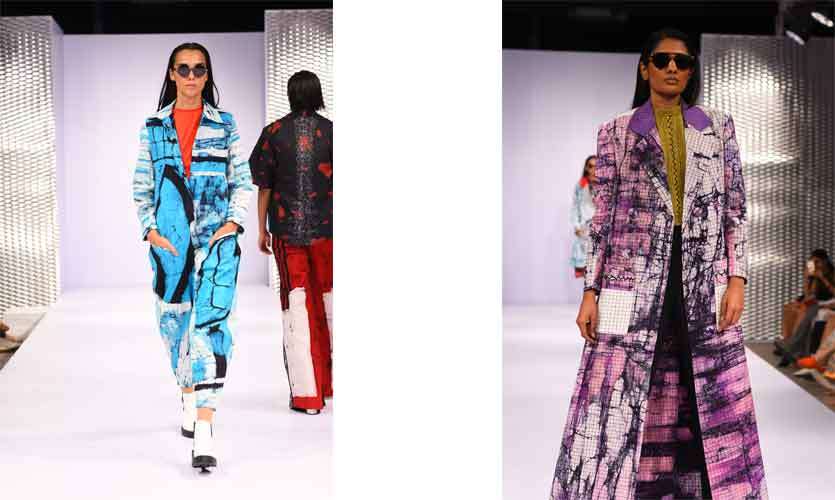 Yashika Manage
Interesting prints and embroidery came together to bring to life this moulin rouge inspired collection of womenswear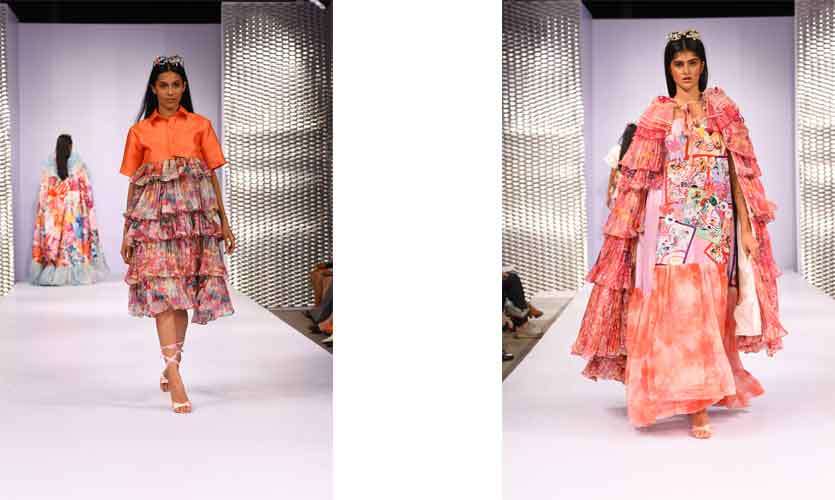 Amy Antonyrajah
This collection inspired by naval costumes featured an array of creative silhouettes