The Mad Hatter's Collective presents a dark twist to Lewis Carroll's magical wonderland with 'A Nightmare in Wonderland'. Written by Wayne White, produced by Johann 'Paala' Perera, and directed by Reihan Stephen and Wayne White, the play unfolds the story of a shattered mind consumed by chaos and the price one pays for a poisoned imagination. A 10-member cast will take the spotlight this July, and ahead of the big day, we caught up with the cast to talk about their roles.
Sashyani Rodrigo as "Alice"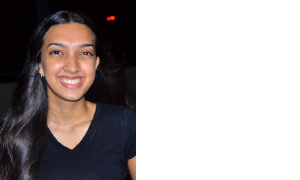 Sashyani Rodrigo debuts in her first public production with the role of Alice. With a love for theatre since her school days, Sashyani has performed in multiple school plays and is a member of the Revelations Academy of Performing Arts.
Describe your Character – Psychotic and Fragile. Strong-minded but at the same time…not. A paradox!
What has been challenging about your role? Honestly, the character is not physically demanding in any way but mentally, I had to get myself into a place I didn't know I could even get into. Preparing for this version of Alice, I had to do a lot of preparation and research. I read up on certain psychological disorders and studied actresses who channel that energy well like Helena Bonham Carter. I went in-depth into my lines and marked the scenes where I had changes in my mental state so I could really do justice to Alice's character.
Favourite line said by your character? "The only way to make a Bandersnatch smile is to carve one into him"
Jemaiah Sourjah as "Cheshire Cat"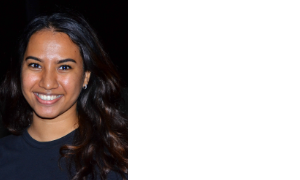 Jemaiah Sourjah returns to the stage for her third public production and first time as a main cast member. Jemaiah was actively involved in theatre while in school and later as an ensemble member in two public productions. Now, she looks forward to pushing her limits and challenging herself as a performing artist by exploring various characters and personalities on stage.
Describe your Character - Manipulative. The leader of the pack. Cunning.
What has been challenging about your role? For me, it was the dynamic nature and variation of the character and how my character is supposed to progress during the play from being manipulative at the beginning to sort of taking control at the end. To show this transition and character development in just two hours is tough. I'm thankful to the cast because they make it less difficult when they channel the same energy and we all come to the peak of the play together.
Favourite line said by your character? "Better to be the one that makes the heads roll than be the one whose head is rolling"
Shehani Guruge as 'Camila'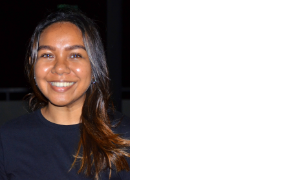 Performing since the age of 5, Shehani Guruge has been cast in several public productions by theatre companies in Sri Lanka including The Workshop Players 'The Greatest Shows' and Cold Theatre 7's 'Grease – The Musical'.
Describe your Character - She is a drama queen who is an over-the-top diva.
What has been challenging about your role? Showing the wicked side of Camila! My personality and Camila's personality clashes. I'm always very positive and I'm always smiling so for me to channel that level of cruel and mean nature of Camila has been very challenging.
Favourite line said by your character? "Please, do call me Camila"
Yehana Perera as "Tweedle"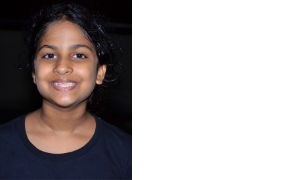 A young and budding performing artist, Yehana's love for theatre started at a very young age. Previously, she has taken part in a theatre production and is now practicing for another role in an upcoming play.
Describe your Character – A very energetic child. Fun, very funny, and of course, very childish!
What has been challenging about your role? Not much really. I am a child playing a child so it was easy to step into that character! The challenge is really to just learn my lines and hold my puppet properly!
Favourite line said by your character? "Off with your head!"
Vihan Wickramasurendra as 'Constable Jenkin'
Vihan Wickramasurendra has been involved in theatre ever since he left school, back in 2016. Having been engaged in theatre first as stage crew and in stage management, he then joined The Workshop Players and stepped into the role of an actor.
Describe your Character – Constable Jenkin is the one who gets caught in the middle.
What has been challenging about your role? Most of the roles I have done before were always very comical or musical. This is my first time doing a serious role and at first, I found it hard to channel such a serious personality. It's challenging because you really need to tap into that specific mentality for this role which needs a lot of focus! I'm a huge movie buff so I watched a lot of movies to get my references from here and there and both Reihan and Wayne have been amazing in helping me with my role.
Favourite line said by your character? "I heard someone laughing. I couldn't say where it was coming from, the rain was too strong."
Catch the cast on the 1st and 2nd of July 2022 at the Lionel Wendt Theatre from 7.30 pm onwards. Tickets for A Nightmare in Wonderland are priced at Rs. 2500, Rs.2000, Rs.1800, Rs.1300, and Rs.800 (balcony) and are available for purchase at the Lionel Wendt Theatre. For more information about the play, visit The Mad Hatter's Collective on Facebook or call 076 616 0110.
pix by Waruna Wanniarachchi