Colombo Fashion Week (CFW) Fashion Films took place on the 4th of August at Colombo City Centre's Scope Cinema. Fashion Films is an initiative by CFW to build a creative platform for young film directors to showcase their talents by creating a 1-minute short film embodying the inspiration behind their selected designer's collection.
"This season our directors were given a brief of just two or three words from the designers and we made it that way so our directors can explore their creative ideas through the medium of film. This emphasis on their creative freedom was clearly proven by the films that we saw at the premiere today" stated Fazeena Rajabdeebn, Director and CEO of CFW.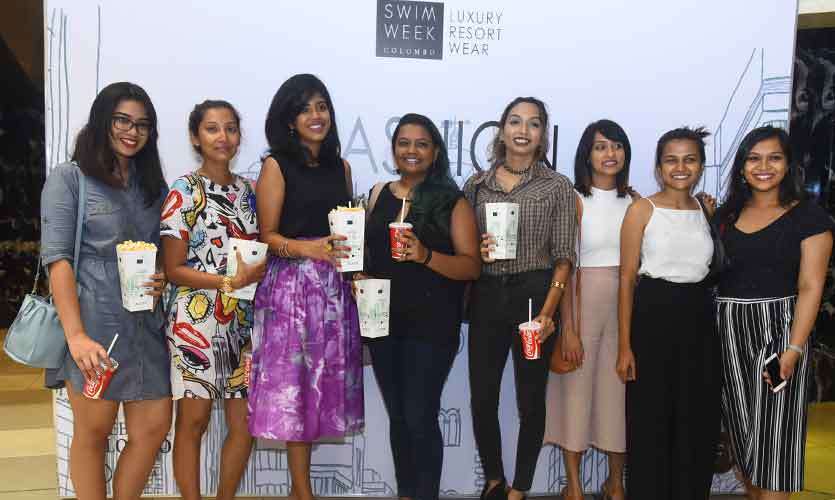 At the conclusion of the premiere, one of the seven competing film directors, was picked as a winner and walked away with a return ticket to Turkey courtesy of Turkish Airlines. The panel of judges for this event consisted of Ajai Vir Singh, Jatin Kampani and Vimukthi Jayasundara.
Prior to announcing the winner, celebrated photographer Jatin Kampani shared his thoughts on the fashion films; "I admire the immense effort of the directors with their films especially since they had to do it in a one-minute canvas! All the films were really nice, the effort could be seen and while they could always do better there is a great jump in development compared to last year and that is great to see"
Speaking to us about the judging criteria, Founder and Managing Director of CFW, Ajai Vir Singh said that the key parameters that they looked for was 'strength of idea, depth and execution'. "All the film makers needed to score high in these criteria to win and it was Chathura who did well on all those three parameters. So based on that, we awarded his film as the winner."
Winner - Chathura Goonatillake for Meraki
Chathura is a Media and Communication Designer graduate from the University of Moratuwa. He has worked on several short films and AV productions in university. This is his first time as a film maker for CFW.
Speaking to us about his film concept 'Mystical Monsoon' Chathura shared that the 'Dance of Life' was the idea behind it. "In our life each of us has quite a lot of personalities and I wanted to build my story around this because personalities are an integration of perception, emotion and matter. From the day we are born to the day we die we go through so many different beliefs and emotions and find different ways to perceive things. This constant shifting of the strange storm of the world is the mystical monsoon and that's why the film revolved around the story of the dance of life in a mystical monsoon."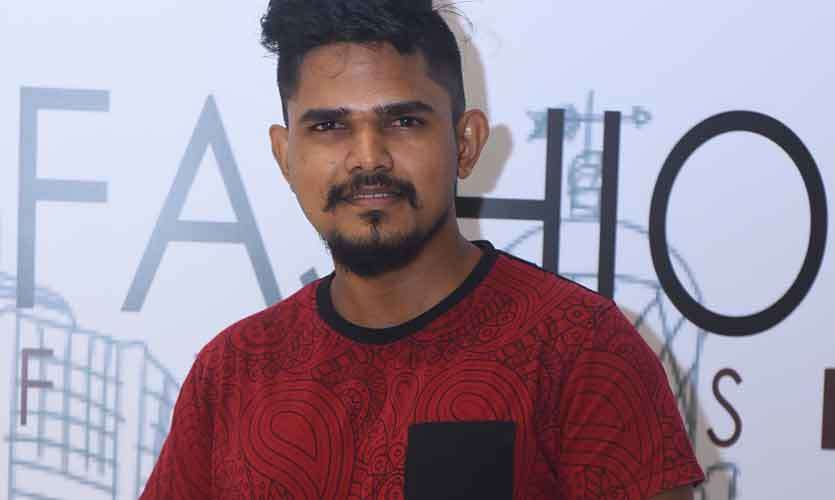 Chathura's Fashion Film was shot using a Song a6500 as the primary and Sony a6000 as the secondary cameras with a 30mm prime lens on a gimbal and tripod. He sends special thanks to everyone involved in the production including designer Sharmila who was a 'positive and active' help through the whole process, model Harini who portrayed the different personalities 'to perfection', Duneesha for the narration, Pabasari for the makeup and Dinuka and Hashini for the immense technical support.
When asked about his thoughts on winning the Fashion and Film award, he shared that he was 'overwhelmed' as this was his first Fashion Film. "It was a wonderful experience throughout and to have won among experienced film makers was the cherry on top through this whole experience. I am lucky to be surrounded by the best people because it brings out the best in me. I'm really overwhelmed with all the positive feedback I'm getting!"
Ravindu and Madu for Peronie Steel
A consistent face of Fashion and Film, Ravindu and Madu showcased their 8th Fashion Film this year for Swim Week Colombo and have been involved in creating content for many fashion brands and designers.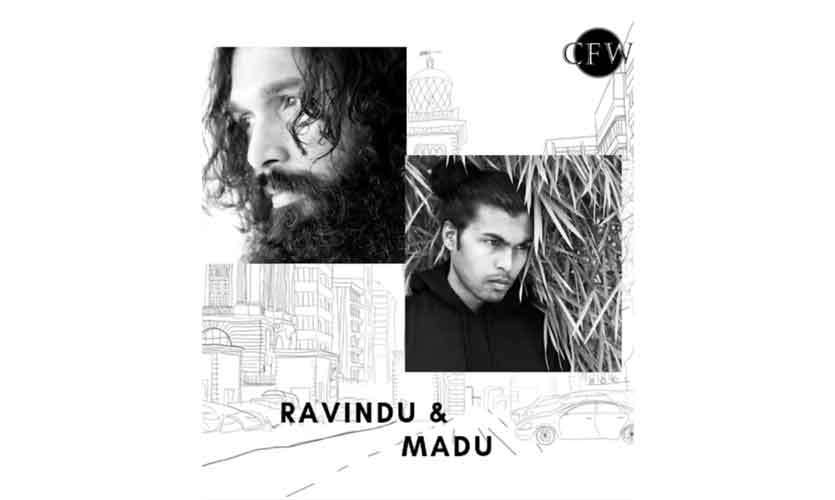 "We collaborated with the very talented designer Peronie Stefel this time to bring her collection to life through film. The concept of our fashion film was very simple but sophisticated at times; just like the botanical prints used by our designer in her collection which would make the audience admire the simplicity and the beauty of both the film and the collection" stated Ravindu on their Fashion Film for the namesake label.
"It's always a new experience to make a fashion film' they added, 'we have always learnt something new every time we have made a Fashion Film. It's the satisfaction that we get from bringing the visuals and pictures in our mind to screen for the audience to see and react and it is what keeps us doing what we love and we feel enlightened and happy at that moment."
The film was shot on a canon 5D mark III camera with a 50mm lens.
Shameem Ismail for Sonali Dharmawardena
Shameem's love for film started when he started to carry his Go – Pro on every trip and every vacation. Today, he was able to showcase his first Fashion Film for CFW.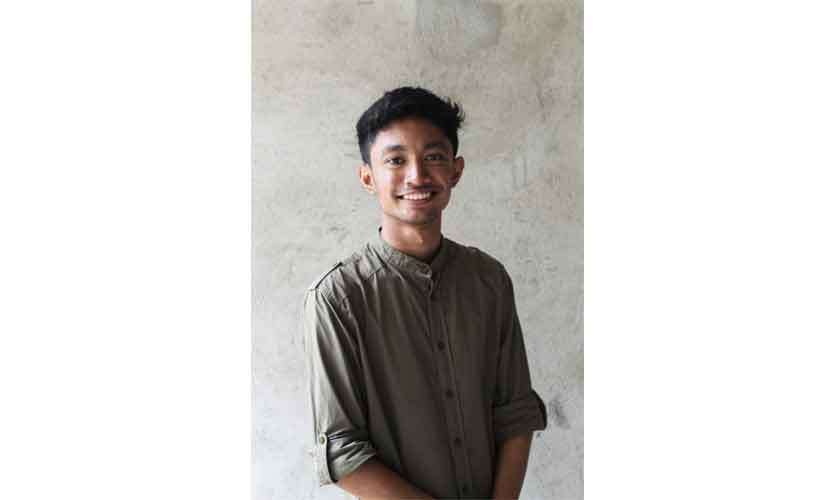 "'Celebrating life' was the concept I had to work with for this year's Fashion Film and I was teamed up with the very talented Sonali Dharmawardena. Taking into consideration the theme this year, 'Celebrate Colombo' and how Colombo Fashion Week is taking the initiative to get Sri Lanka's tourism back on track, I was able to put together a sequel of how Sri Lanka once used to be the number one destination to travel to according to Lonely Planet only until we were faced with a catastrophic event that destroyed everything we worked for" shared Shameem.
"The subject in the video represents Sri Lanka, a once safe island, loved by the locals, that's trying her best to recover from what has happened. If you look closely, you'll realise that at the mid-point of the video, it starts rewinding depicting that Sri Lanka is trying to get back to its roots, proving that no matter what the situation is, you can always recover. You can always... celebrate life!"
Shameem shot his Fashion Film on a DSLR.
Gayan deSilva for KOCA
Gayan is a final year media and communication design student from University of Moratuwa. Having created short films, documentaries and fashion and travel content since 2017, Gayan is always experiementing with different concepts and emotions. This is his 3rd Fashion Film for CFW.
"My given concept for KOCA was 'Diversity & Peace' According to the brand, the collection represents the designer's reflection on the 24/4 Easter Attacks in Colombo. So, I wanted to underline the message of bringing our traditions and cultures together through the film." explained Gayan.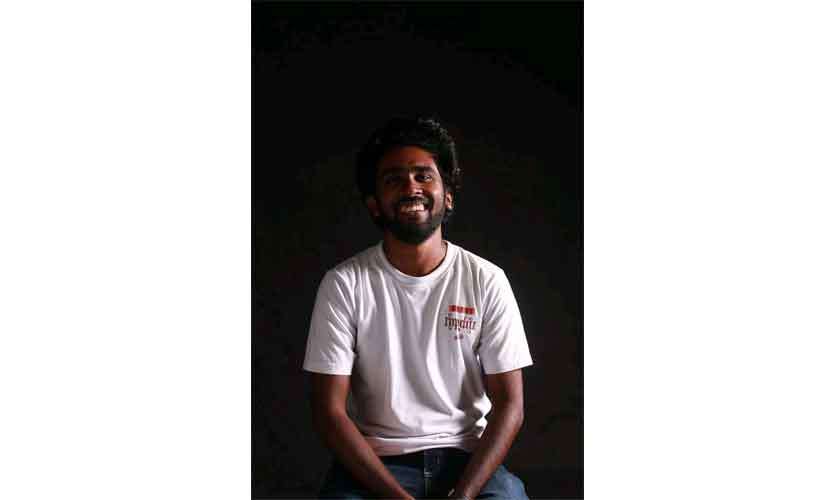 "I always want to work with different concepts and deliver certain messages very clearly so I always try to get really creative on how I film and that inspires me lot."
Gayan's Fashion Film was shot using a DSLR camera with prime and zoom lenses and a tripod.
Rajika Nishan Thilakarathna for Rumpunch
Rajika is a final year student in University of Moratuwa who took his first steps in film making in the University. Having started off with an interest in travel videography, Rajika soon expanded his scope to Fashion Films. He has been involved with film for four years and has also showcased his work before at CFW.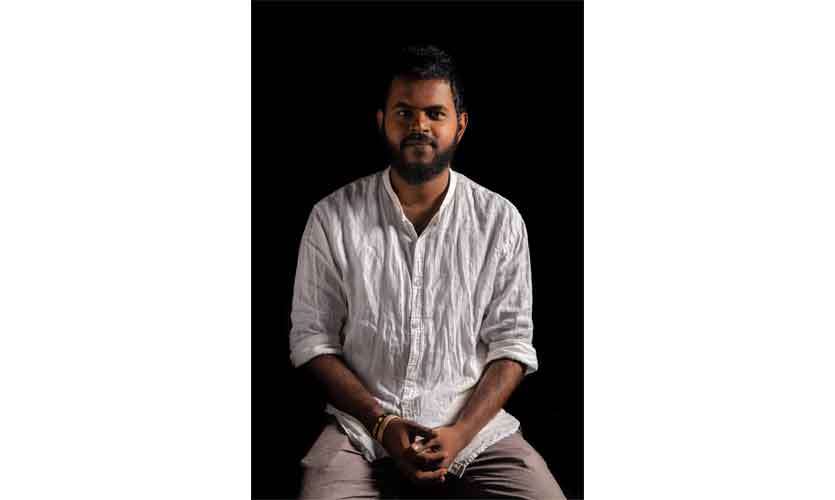 "I created a Fashion Film for Rumpunch. The two words that I was given are 'Girls' Tribe' and 'Colours' so my idea was to create a definition that fits into the modern world and modern movements on girls' tribe and what it is to become your own tribe and your own leader. At the same time, express what role the colours play in a cinematic way" shared Rajika.
Rajika shot his film with a DSLR camera and an iPhone X.
Yasodhara Kariyawasam for Wathsala
Having started photography 3 years ago, Yashodhara gradually found herself venturing towards cinematography and direction. She loves creating short films and photo stories and enjoys experimenting with the concepts. This is her second return to CFW.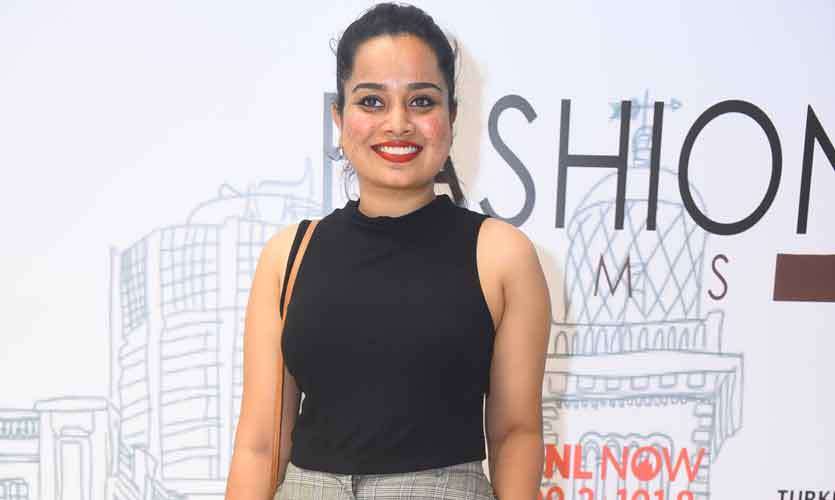 "This year we had to steer away from the clothes and the collection and work with symbolism. The designer wanted to bring a very tribal and jungle element to it and work with the flower 'Bird of Paradise' so I ended up shooting the whole film in my backyard!" divulged Yashodara. "The dance was a last-minute addition that I choreographed myself which I thought would fit the concept well"
Yashodara shot her Fashion Film on a Canon 80D.
Mhmd Mubashshir for WRAITH
Having initially started off with a passion for photography, venturing towards film making has been a new journey for Mhmd Mubashshir. This is his first Fashion Film for CFW.
"My concept for the Fashion Film was an abstract of the designer's talent and how it shows its identity within industry. Every frame is an art for me which helps me to build the story I want. As a film maker I see the art of fashion and its quality through the lens with details as it connects the moment sequence by sequence" says Mubashshir.

For more information on the Fashion Films and Swim Week Colombo, please visit http://www.colombofashionweek.com and http://@colombofashionweek on Instagram. Stay informed on Celebrate Colombo by using #CelebrateColombo on Facebook and Instagram for the latest updates, photos, videos and more.
Pictures by: Nisal Baduge