Day 3 of the OLU Swim Week Colombo took place at the Shangri – La Hotel Colombo. 8 designers, both local and international, took to the runway showcasing a multitude of swim and resort wear in vivacious colours and clean-cut designs. With sleek silhouettes, bursts of colour and flirty designs, OLU Swim Week Colombo wrapped up in style.

Eka
Indian label EKA reflects designer Rina Singh's design philosophy of simple living with soulful clothing that makes way for individual expression. The collection featured dream-like, sleek silhouettes made with free-flowing materials of cotton and linen in subtle pastel shades of blue and pink.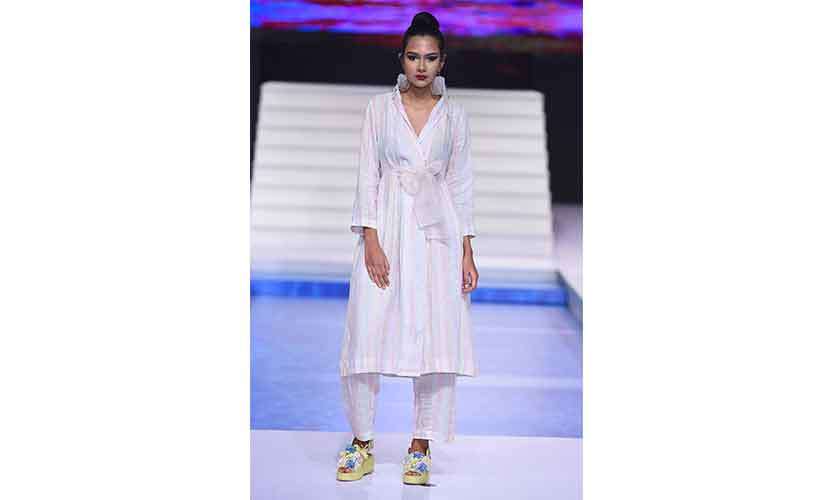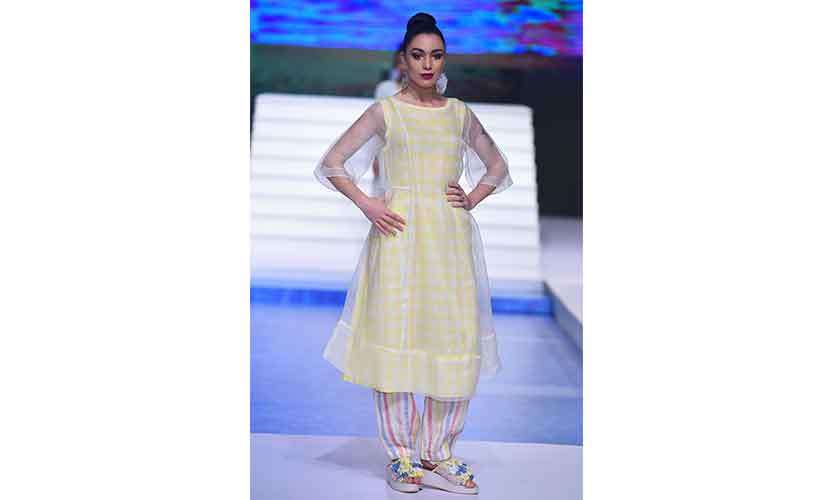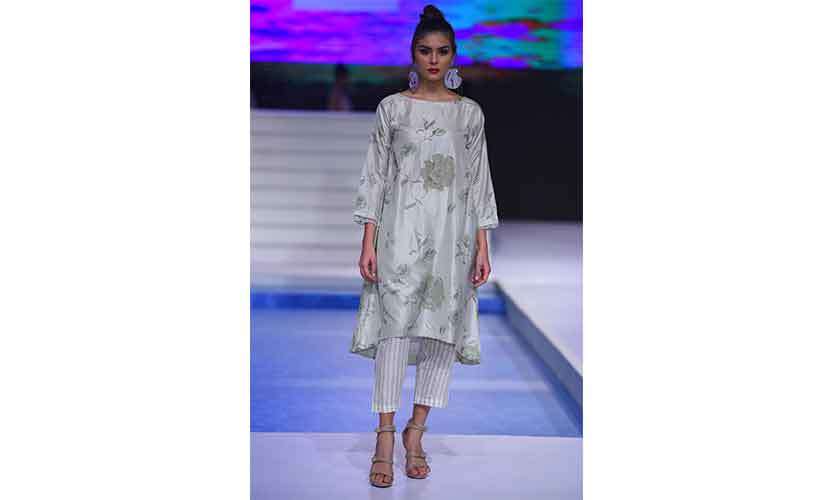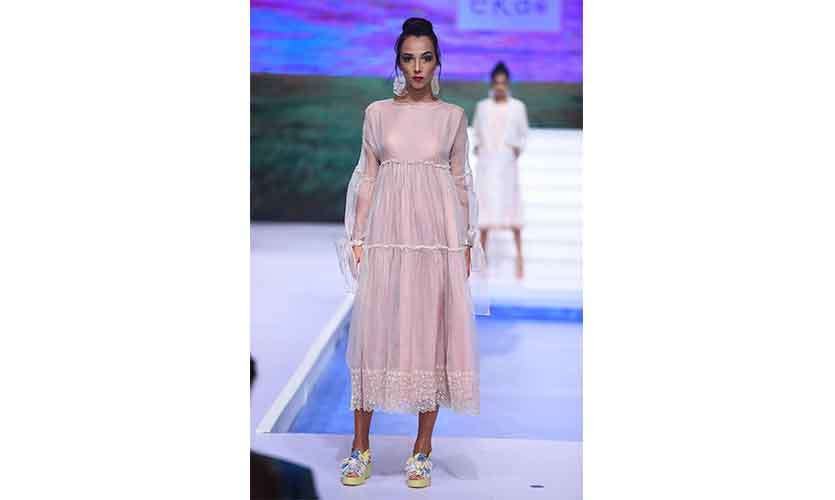 Hameedia
Leading menswear designer Fouzal Hameed wowed with his collection of menswear in shades of crisp white and blue. Perfect for a cruise in the sea or exploring ancient cities the collection was both functional and stylish.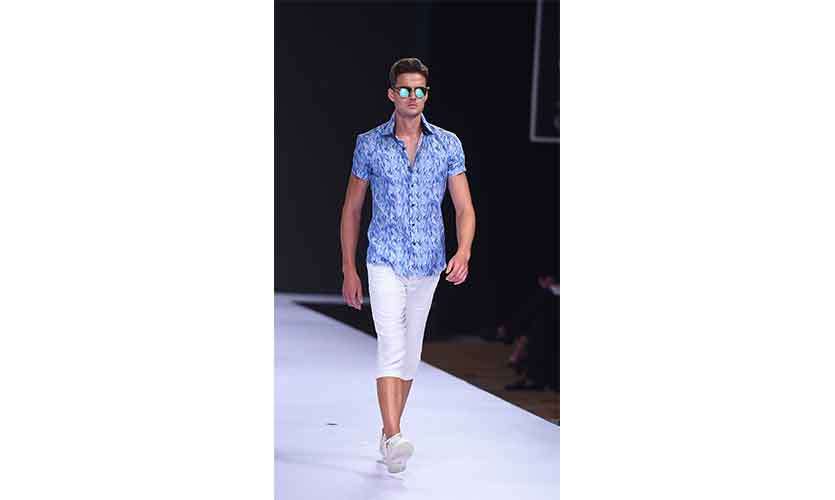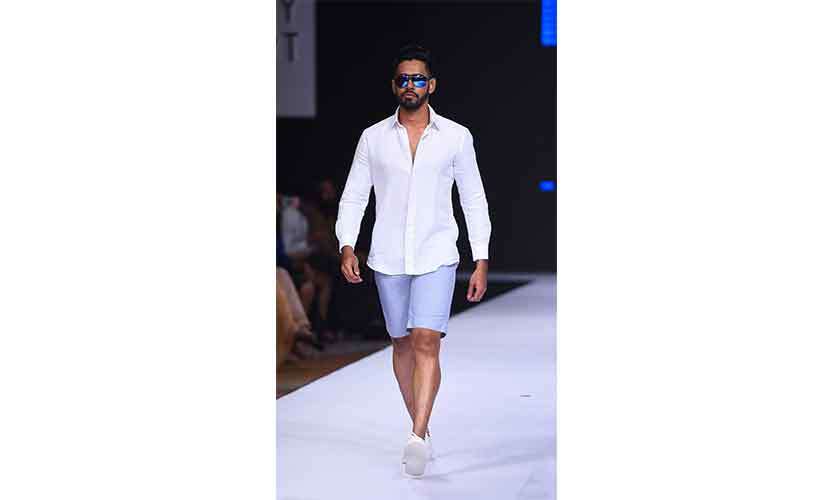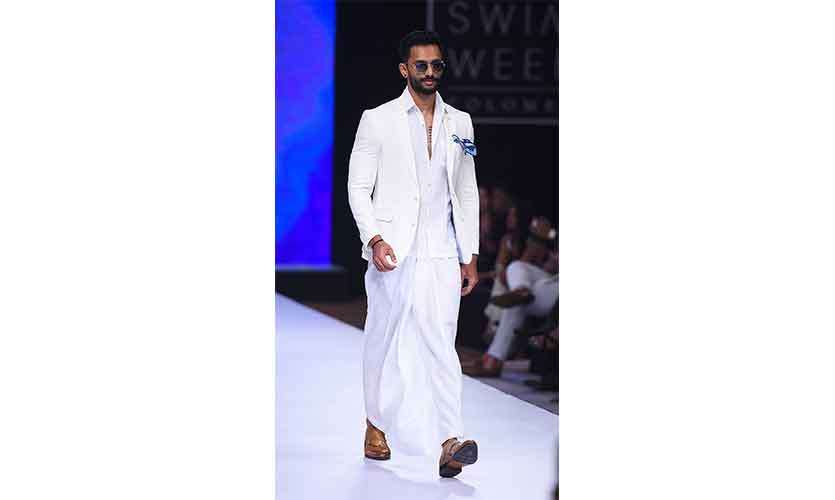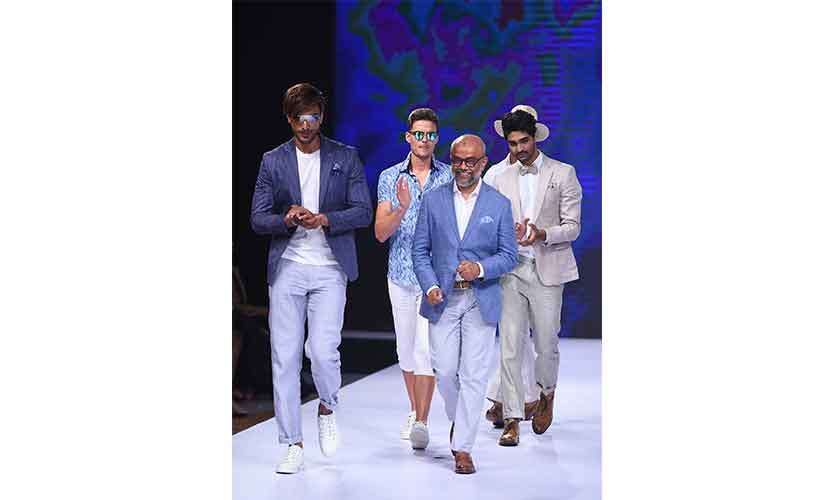 Peronie Stefel
Returning to the catwalk after hiatus of a few seasons, Peronie presented a visually stunning collection of fabulous designs. Inspired by vintage flowers and butterflies, Peronie had painstakingly created fabric with intricately detailed designs of butterflies and flowers that were utterly breathtaking. Peronie has fused western floral designs with an ancient Sri Lankan artisanal technique to great effect.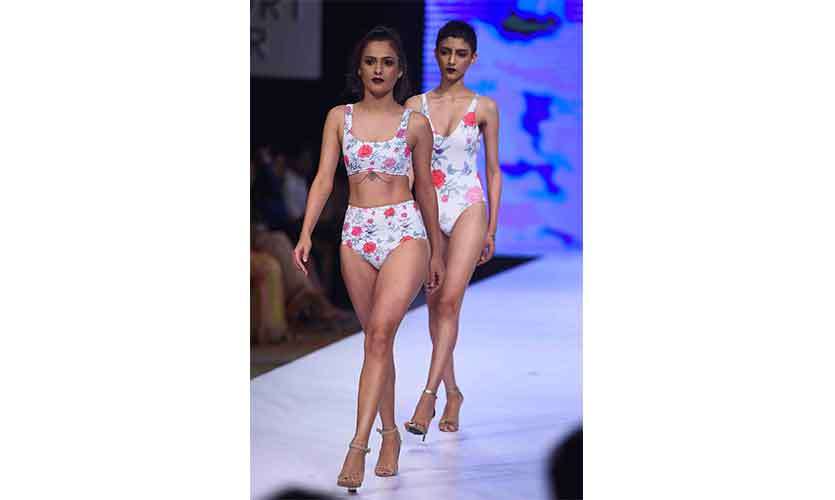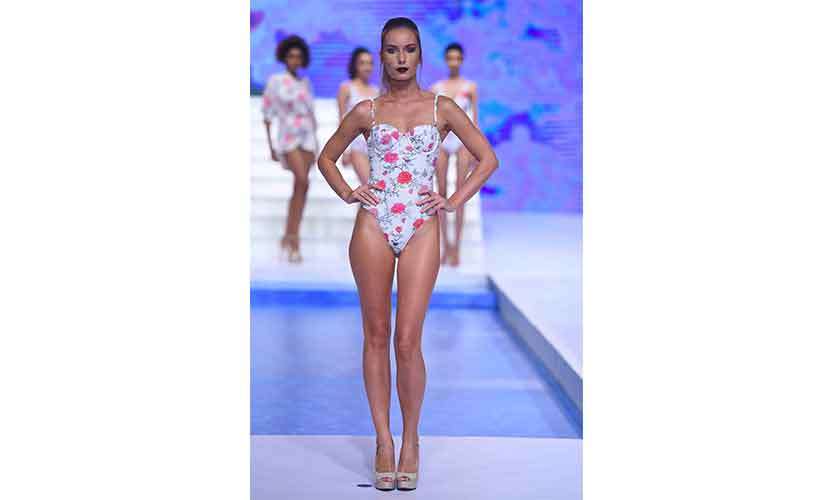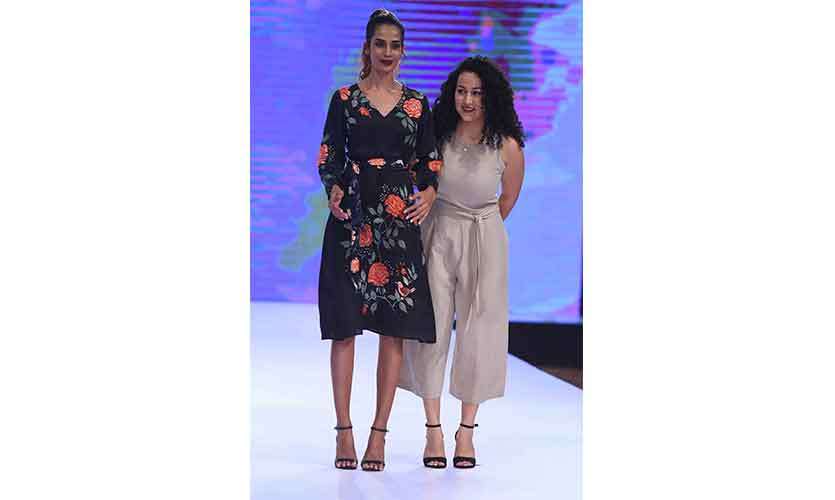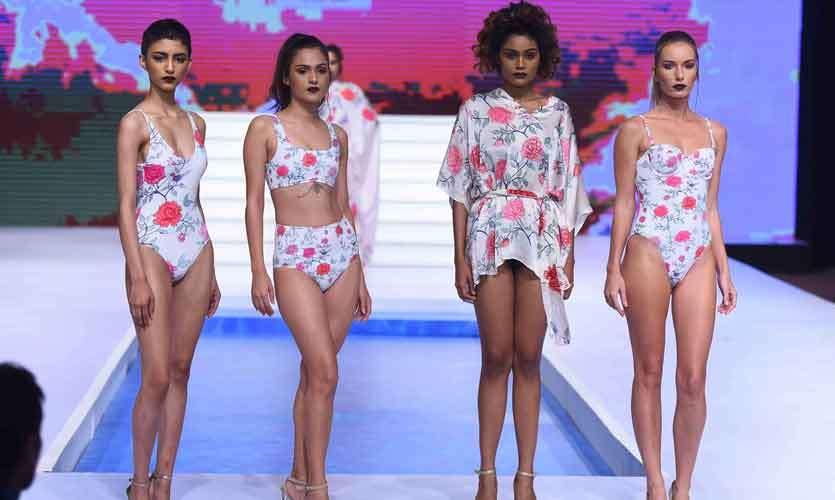 Nivedita Saboo
Celebrity designer Nivedita Saboo presented a couture resort wear collection that bore testament to her 17 years in the fashion industry. Having showcased at Paris Fashion Week and Hong Kong and London Bridal Week, Nivedita made her debut at Swim Week Colombo with an ensemble that was relaxed, sensual and global. Deriving inspiration from the sharp, edgy and luxurious facets of jewels and crystals she presented a collection that fused crystalline geometric prints with flowy silhouettes. Dramatic ruffles, pleats, plunging necklines and halter necks were a few key features of her visually stunning collection.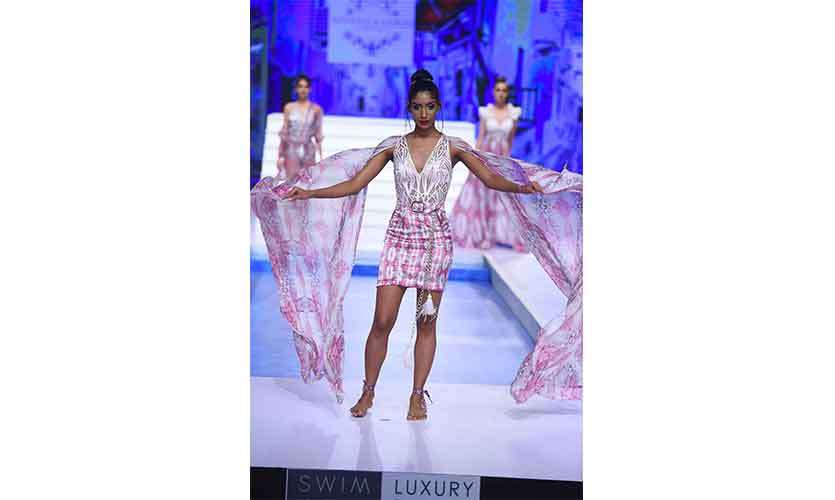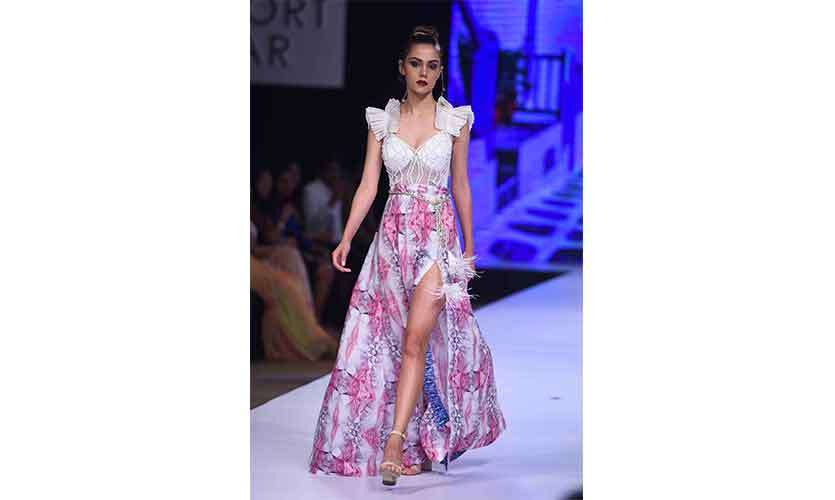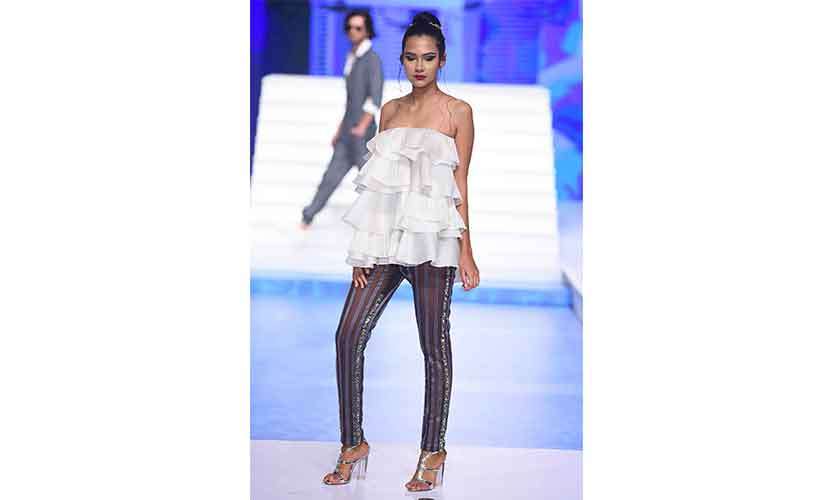 Wendell Rodricks
Indian designer Wendell Rodricks dug into his Goan roots and its culture to present a collection inspired by marine and coral life. From swimwear to beach sarongs, coverups to cocktail dresses his collection ranged from subdued pastels to electric colours of pink, blue and yellow. Bold cuts, multicolor and sheer fabric layering defined the style of his ensemble.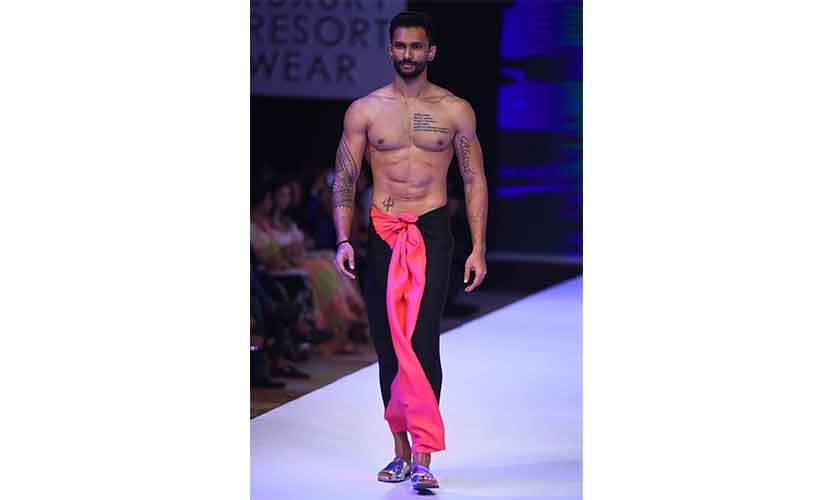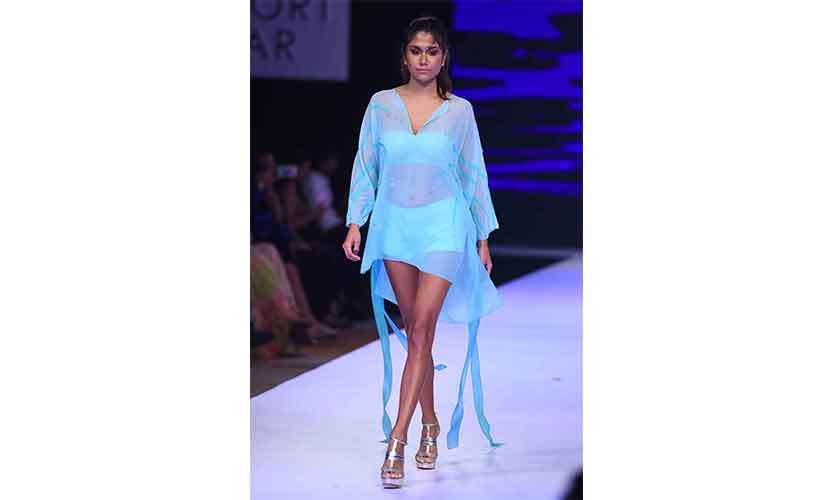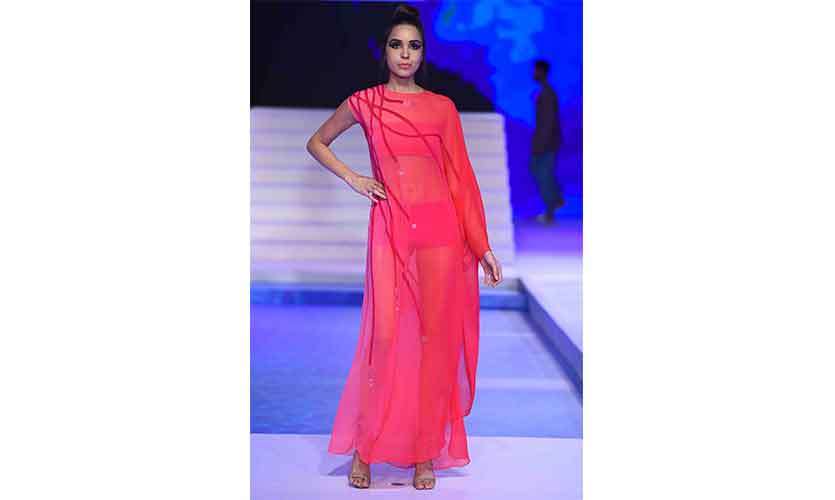 Rumpunch
Titling her collection femme fierce Rukshi Fernando sent ensembles that were rich in print and colour. One pieces swimsuits bikinis formed part of her collection which packed a punch. With powerful prints, contrast detailing and dynamic styling, her resort wear embraced the island spirit.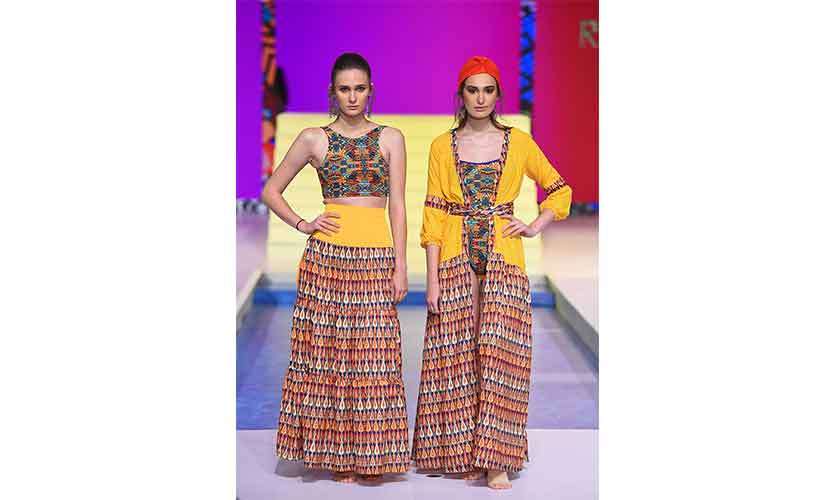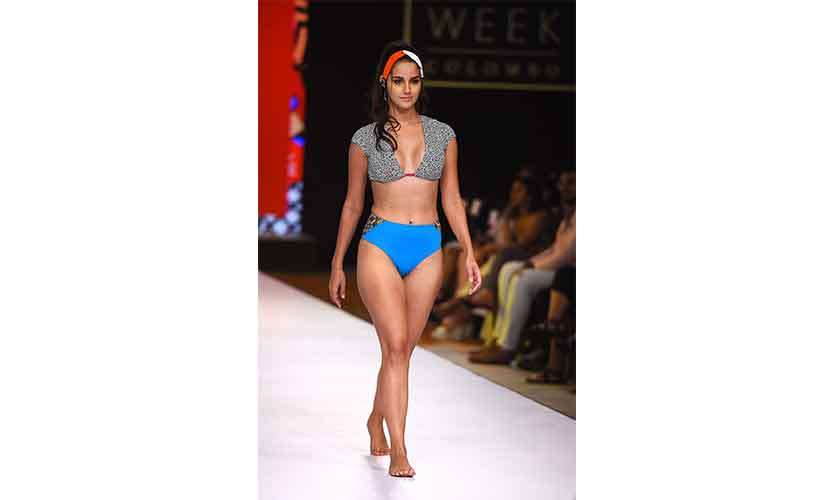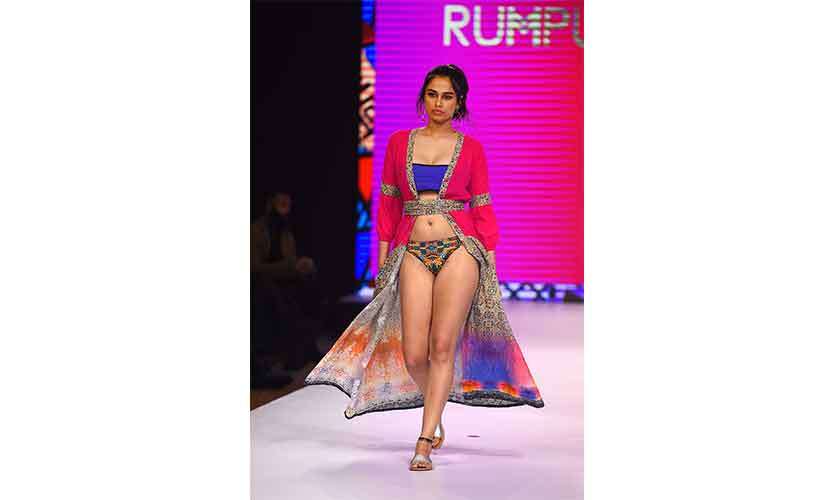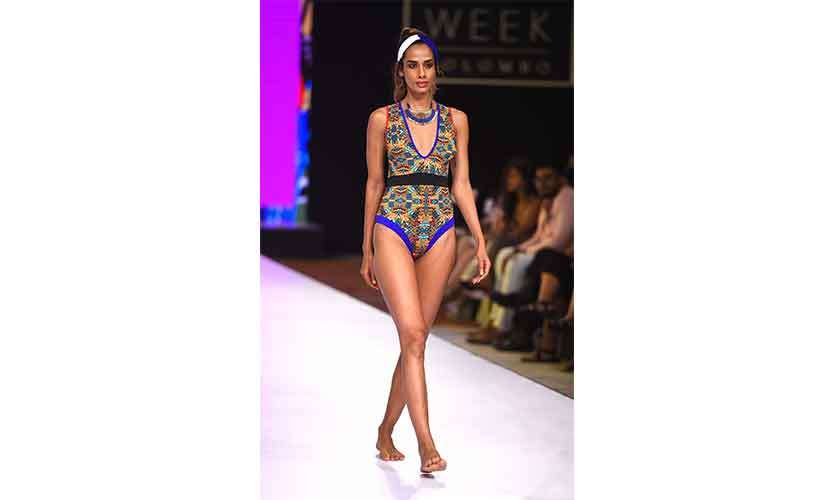 Meraki
Inspired by the monsoon season Sharmila Ruberu's 'Mystical Monsoon' collection was in hues of green black and sienna. Asymmetrical hemlines on free-flowing silhouettes were accentuated with some stunning accessories.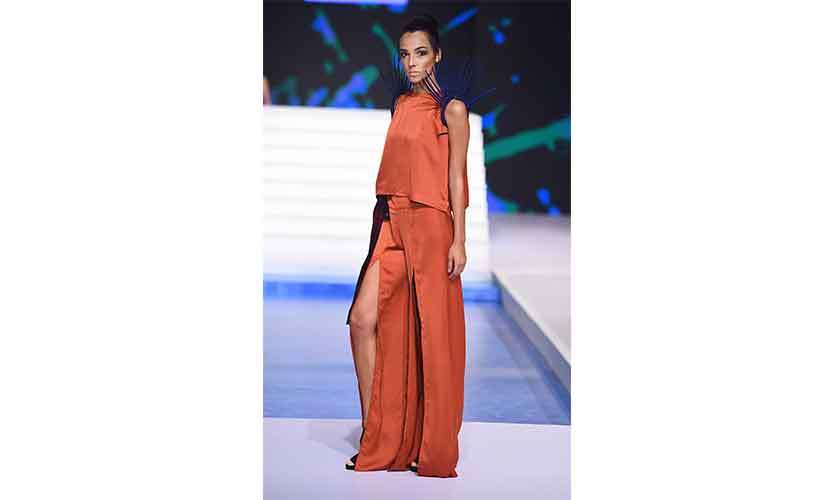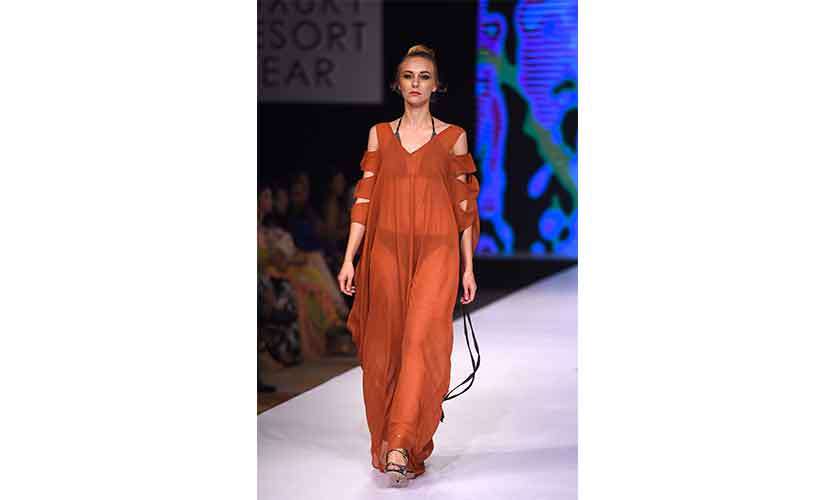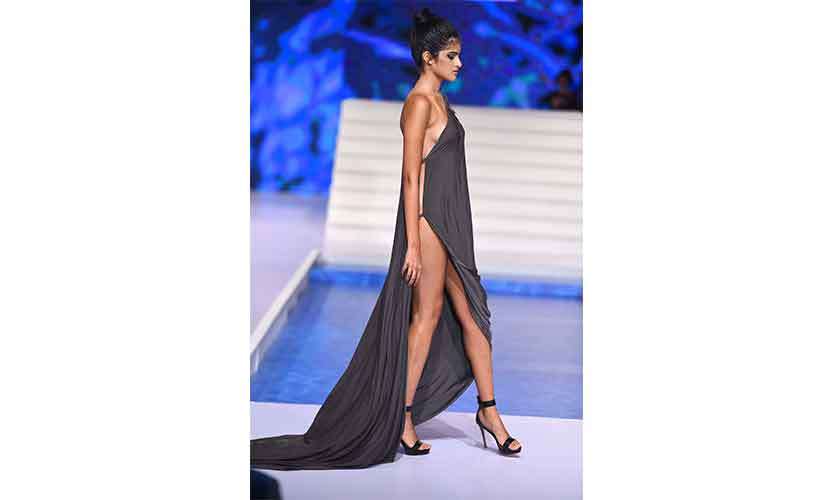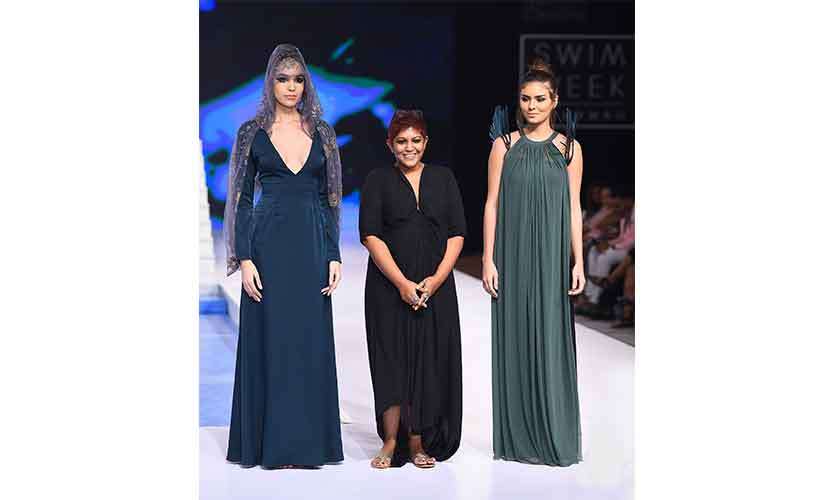 Aqua Blu
The finale for Day 3, Australian label Aqua Blu presented their collection 'Eden' in celebration of colour and nature. With white and blue as its central colours, the collection embodied style, modernity and femininity with edgy swimsuits and lounge wear. The label's finale one piece with embedded jewels was a dazzling end to the star-studded show.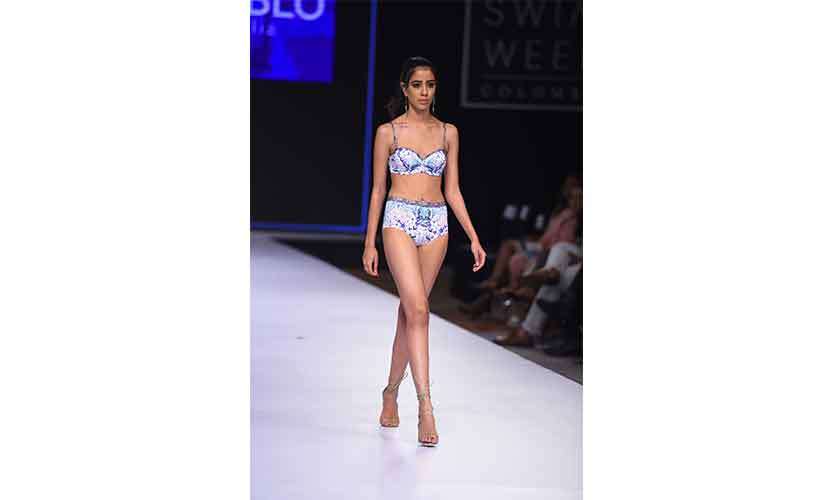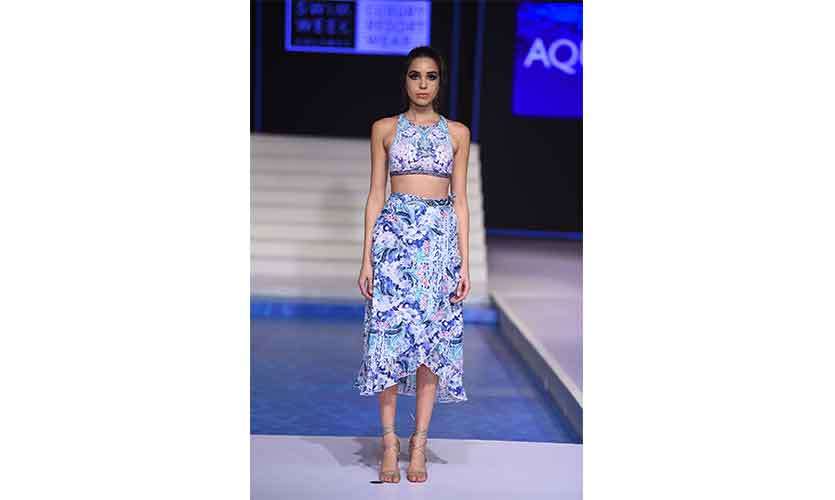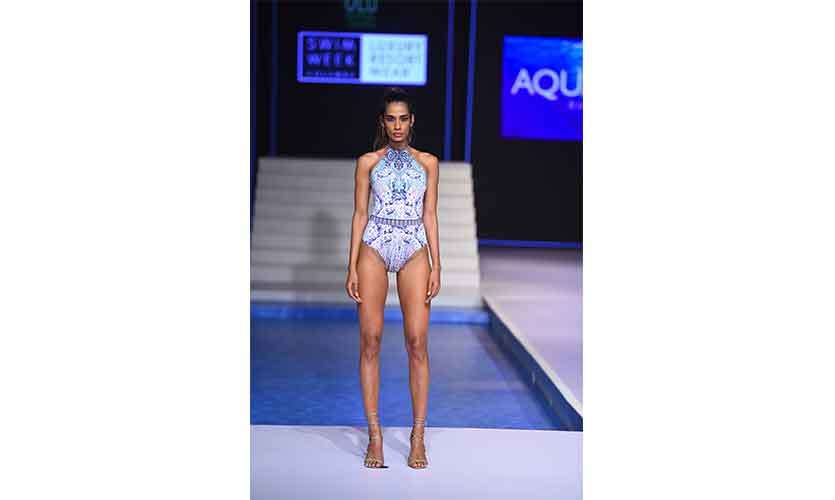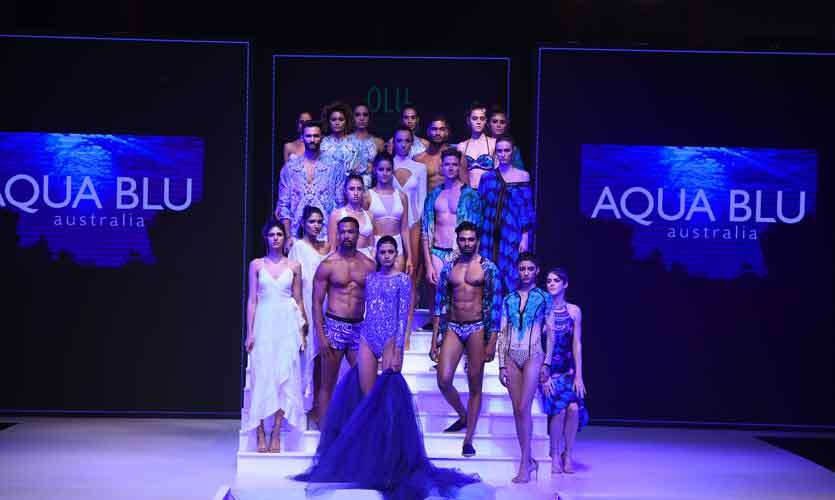 By: Tina Edward Gunawardhana and Panchali Illankoon