In this series, we talk to people who turned their passion for food and baking into a business idea amidst lockdown and COVID-19 fears. Some have been in the market for years and others saw the new opportunity and took it! These home businesses are changing the game and have overcome the odds of running a business during the quarantine. With increased restrictions once more, we talk to home bakers who are operating during these times to bring the sweet and savoury to your very own doorstep!
Filling up the time baking during the lockdown, Senali Dioni Pathirane started her home business towards the very end of the quarantine period. "I have been incredibly passionate about baking since the start, I was always in the kitchen whipping something up, of course - there were many trial and error moments and unfortunately it was my family who got caught to taste all the cooking fails as well as the ones that were successful. During quarantine, I ended up baking more and more and thought to give it a try and start an online business and 7 months later here I am!".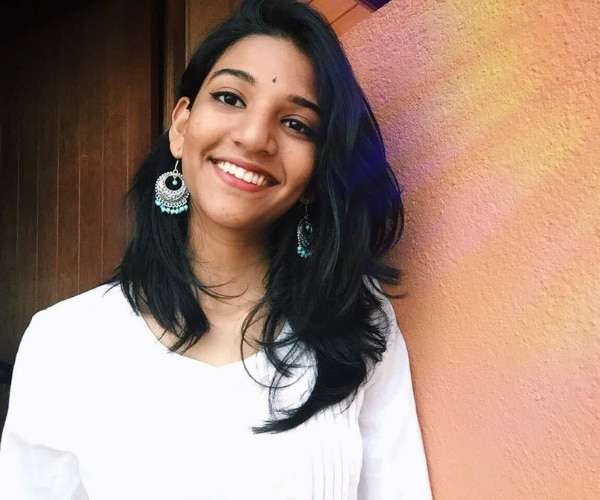 What do you offer?
- Some of the main items I offer are the Baked Cheesecake (with homemade strawberry puree's, Chocolate cream, Whipped cream), a whole range of cakes which can be customized with different flavours such as Vanilla, Chocolate, Vanilla Chocolate Chip, Chocolate Choc Chip, Coffee, Red Velvet and Cream Cheese and cupcakes in the range of these flavours, as well. My bestsellers would have to be my Strawberry Baked Cheesecake and my cakes. I get a majority of the orders for whole cheesecakes and slices and it's one item every customer loves.
I get significant orders for it each month and is a home favourite too! In terms of cakes, I get customized cake orders, Vanilla Chocolate Chip cakes specifically because of my generous servings of chocolate chunks in them and the Red Velvet and Cream Cheese frosting cake as well. A signature dish I am fond of making as well as eating would be my cheesecake slices, it's one of the first items I learnt to make and one I will have any day as a guilty pleasure. It is also something my sister and best friends love and seeing them enjoy it makes me more enthusiastic to keep making it!
When did you start operations?
I started my business towards the end of the curfew when it was being lifted. That was when I initiated it, but since the curfews were so unpredictable, operations had already begun at that point and were ongoing. I was always planning to start my home baking business prior to the whole COVID-19 outbreak but never had the time to do it with college and then working as well, and the curfew and lockdown period gave me so much time to experiment with recipes as well and formulate a plan and menu forward, therefore I would have to say I'm thankful in some ways for the lockdown as it definitely pushed me to start going after my dream. It all began through an Instagram account!
What is it like running your operations in times like these?
Running operations during curfew was not easy as everything had to be pre-planned. I would stock up on essential ingredients but not too much as the curfews imposed made it harder for people to come and collect their baked items and more difficult to deliver thus ingredients going to waste. Additionally, to not risk the safety of my customers as well as myself, operations were halted a few times so I could serve them better when it was lifted.I do think I am more prepared to handle curfew the second time around, I am much more organized and able to inform my customers beforehand about the menu items I can and cannot provide as well as informing them about the necessary safety precautions before finalizing an order.
How are you ensuring the proper hygiene measures are taken in preparation and delivery?
In terms of preparation, I make sure I wipe down and disinfect all the ingredients once purchased from the supplier and keep my workstation clean as I am anyways a clean and neat freak. I begin every order with a thorough cleanse of my hands and utensils and follow through with the COVID-19 guidelines. In terms of delivery and payments, I would encourage customers to pick their items up instead of delivering as it would be safer for both ends and I always wore a mask when interacting with any customer or delivery driver in any case. Bank payments were always encouraged with the minimum use of handling cash.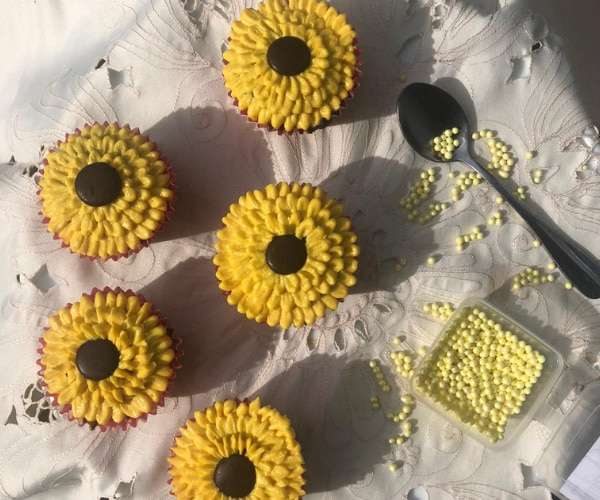 What do you enjoy about baking and operating your own home baking business?
I genuinely love decorating cakes and cupcakes; it is very therapeutic and makes me so happy, I am very patient with the result of how my baked goods look and taste, it is a priority and once the whole thing comes together, it's the best kind of happiness. Additionally, hearing customers' comments and feedback is a definite joy, it makes all the long hours of experimenting with recipes, testing, washing and cleaning down a one-woman run business so worthwhile.
I also love being my own boss, it is nice to be able to handle operations alone and take on that responsibility but has also taught me the importance of being accountable for these tasks as well. Besides that, it has always been my dream to start this business and I have had the strongest support system from the get-go of it, my family and friends have been nothing but encouraging and this has made my dream so wholesome.
How do you see home bakers going forward post-Covid?
-I think all bakers should not let COVID-19 affect them, it's crucial to stay positive in these times and not let your business die, continuously be innovative and creative and just do what you love, don't ever give it up. It's amazing to see how every baker supports each other and their businesses. It is something I absolutely admire in the baking community and hope to see more of.
What does 2021 hold for your brand?
I definitely hope to expand my menu with more items and also get into experimenting with more flavours! Someday, probably not 2021, I hope to open my own café with my family and have my cakes available for everyone all the time!
Any advice to anyone who wants to start their own business?
Quoting one of my favourite quotes from Babe Ruth "Never let the fear of striking out keep you from playing the game". If you have a dream to start a business, stop waiting for a sign, just go for it and it's okay if you have some fails along the way. Everyone does!" If anything, I am proud of my small business and everything I have accomplished along the way and you will be too of yours.