In this series, we talk to people who turned their passion for food and baking into a business idea amidst lockdown and COVID-19 fears. Some have been in the market for years and others saw the new opportunity and took it! These home businesses are changing the game and have overcome the odds of running a business during quarantine. We talk to home bakers who are operating during these turbulent times to bring the sweet and savoury to your very own doorstep!
Michelle Mendis started Cuppy Cakes back in 2013 working full time as a flight attendant and this as a simple hobby. 8 years later, she is now a qualified baker and has taken up baking as a profession having studied Bakery at Prima Bakery School in Sri Lanka and Patisserie in Melbourne. "My mother was a baker even before I was born, she used to make all these beautiful yet very complicated cakes for my brother's and my birthdays when we were little kids. I had the opportunity to see and taste different baked goodies in different countries and this made me try out new recipes and start up my own business. My husband actually came up with the name "Cuppy Cakes", it just came into his mind when we were looking for names!".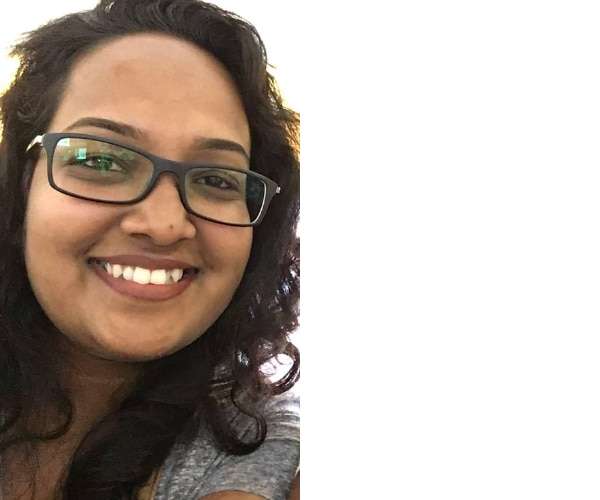 1. What do you offer?
We offer a variety of Cupcakes, Cakes, customised cakes such as Ribbon cake, Chocolate cake, Pineapple gateau, Black forest, Boston Cream pie cake/cupcakes, any dessert cake for your liking. Our best seller is our Ribbon cake and Classic Chocolate Cake. We do cookies too and the bestselling cookie is the Sandwich Butter cookie! As I use pure butter for my cakes and cookies, this cookie just melts in your mouth. It is filled with a special buttercream and real strawberry jam! Our signature cake is the Pani Kadju Buttercream Cake, frosted with a luscious not so sweet buttercream and topped with lots of Pani kadju.
2 What was it like operating during times like these?
Cuppy Cakes was established in 2013 and was operating before the curfew. Since I had sufficient stock of ingredients, I had quite a number of orders during the curfew. And most of them are now returning customers of mine.
3 How are you ensuring the proper hygiene measures are taken in preparation and delivery?
As it is a registered home bakery, I ensure proper hygiene and safety of our products. As I am the baker, I make sure everything I use is thoroughly cleaned and sterilised before starting. And even after working - I clean and sterilise the utensils and disinfect the working area. I expect my food to be safe for consumption so the same goes for my customers too. I make sure I purchase quality ingredients and as I always say I would never compromise the quality, safety and hygiene of my products.
4 What do you enjoy about baking and operating your own home baking business?
I love to try out new recipes and flavours. I have a clientele who gives me the freedom to come up with new and my own designs. They always trust me with my work. I am so blessed and honoured. Baking a cake isn't as easy as it seems. It takes a lot of time and energy, especially with a toddler. There have been times I have cried because I was exhausted, overwhelmed with work and my toddler's work, but after hearing and seeing my customer's feedback, all that hard work is all worth it!
5 How do you see home bakers going forward post-Covid?
There are a lot of home bakers now, there was like a boom of home bakers right after the Covid lockdown and it is really good as everyone was having a hard time during the lockdown, and some people have discovered their hidden talents and now they are earning a living out of it. It is really good. And from a customer point of view, they have a wide selection and a variety to choose from.
6 Any advice to anyone who wants to start their own business?
It might seem impossible at the start, but if you are happy and enjoy what you do - go for it. Learn about what you are going to do, then you will not go wrong. Be confident. One more important thing is to never compromise the quality of your product. People pay for what they get, so make sure you use quality ingredients and keep that standard going forward, don't ever reduce the quality of your product!
Cuppy Cakes take orders via Facebook (@cuppycakesmini) or Instagram (@cuppycakes_sl). Bank Transfers and Cash on Collection are accepted and delivery of certain items are available through PickMe Flash and Uber Connect.