October has arrived and with it so has the rain. The past week has clearly been a week of sweater weather and nothing has complemented this weather more than the Pie Promotion running during the month of October at Sugar Bistro outlets.
Sugar Bistro has always had a name for having some of the best pies in town in their menu and this October you get to explore more variations and more fillings with their 'Life of Pie' promotion. 10 decadent varieties of pies are available all through out the month, packed with local and western flavours.
Each pie is served with creamy mashed potatoes with a side of gravy and a fresh garden salad and some of the pies also have extra chutney as a side! The size of the pie is massive and the whole promotion will give you a filling meal.
Sweater weather and hot pie? We were more than happy to leave our homes to check out this promotion.
Slow Cooked Lamb and Mint (Rs.1200)
This pie is from their 'Choice Cuts' section from the Life of Pie menu. The pie has massive chunks of quality lamb that has been slow cooked for hours so it has absorbed all the flavours and was soft at first bite. Moreover, hint of mint in the lamb pie was subtle so we were glad it didn't overpower the flavours of the lamb.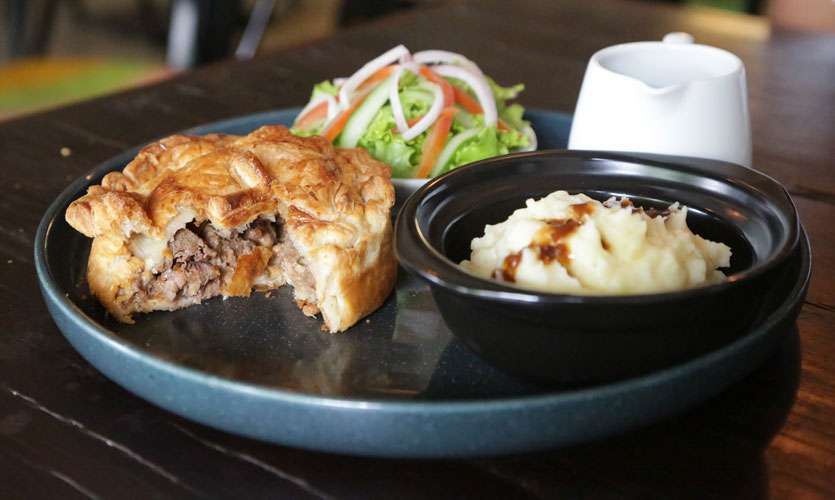 Classic Bacon And Egg (Rs. 1100)
Bacon and egg pie is such a classic combination that you can never get tired of. Sugar Bistro has kept it simple with layers of bacon and eggs and a side of chutney for a touch of savory. Alternatively, you can also try their 'Chicken, Bacon and Leek' pie from the same Barnyard section.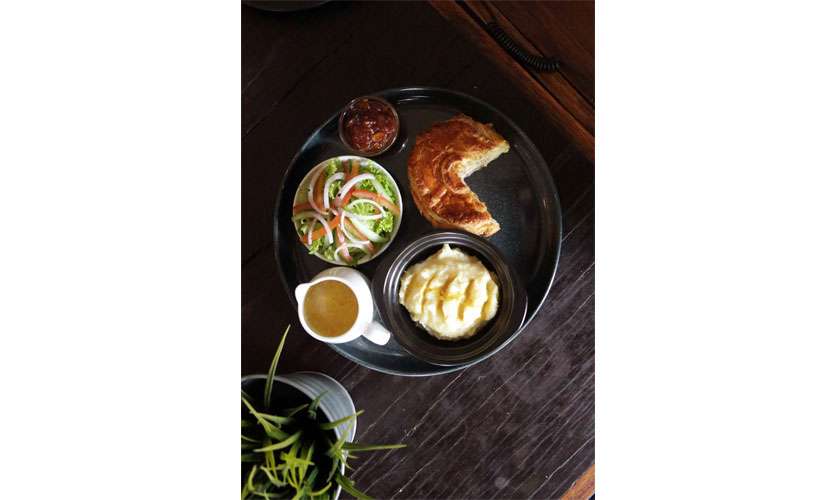 Creamy Seafood (Rs. 1100)
We aren't really big fans of seafood pies originally because most seafood pies that we've had tend to limit the seafood to big chunks of fish and cuttlefish with barely a hint of prawns or anything else so it's not too appealing. Imagine our surprise when we were served a hot seafood pie packed – and I do mean packed – with crab meat and prawns. The filling was creamy and we could not get over how generous they were with the seafood. We immediately changed our mind – seafood pie is now a favourite.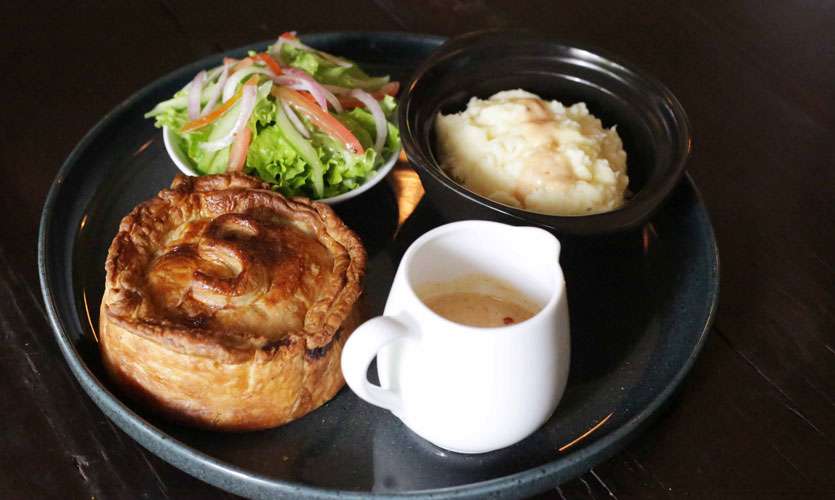 Black Pork and Onion (Rs. 1100)
Curried black pork and pie? Yes, please! Sugar Bistro does a mean black pork curry and they are very generous with the filling as the meat was practically falling out of the pie when we first cut into it. The filling was spicy and full of flavour and is an ideal pie for those of us who like our dishes a little local.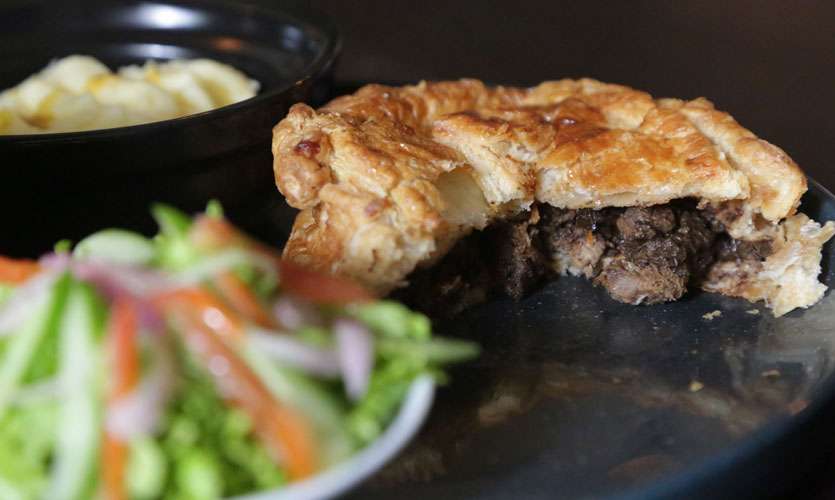 Butter Chicken (Rs. 1100)
We all love Indian curry dishes, but do we like it in a pie? Yes! Yes, we do! Creamy Butter chicken in crispy pastry is a great combination and is the only chicken pie in the menu.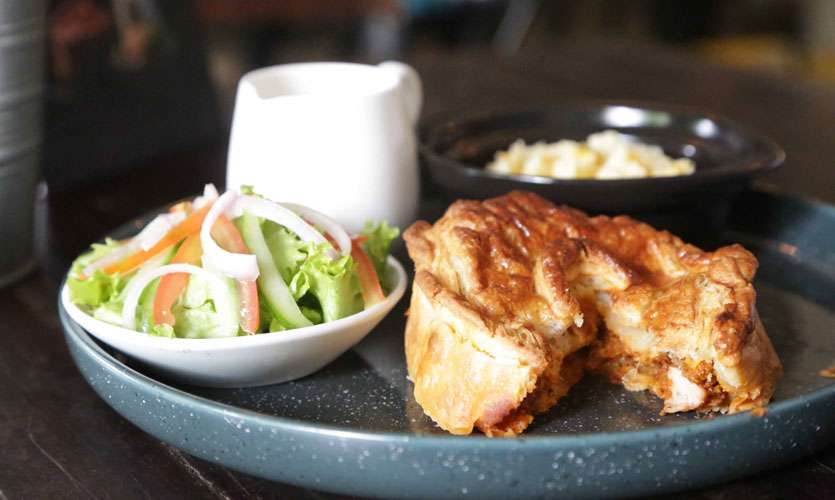 Vegetarian – Eggplant Parmigiana (Rs. 1200)/ Pulled Pollos (Rs. 700)
We were skeptic about the combination of eggplant and pie but was surprised to find that this pie tasted like pizza! Not sure how Sugar Bistro managed to make eggplant taste good but they did; the eggplant wasn't too mushy and the flavours were great. Our favourite vegetarian pie, of course, was the curried pulled pollos which was like the vegetarian version of the black pork curry. The spices and the flavours of the pollos had us wishing for more even though we had one full pie already. With this kind of fillings, you definitely don't have to be a vegetarian to enjoy these pies!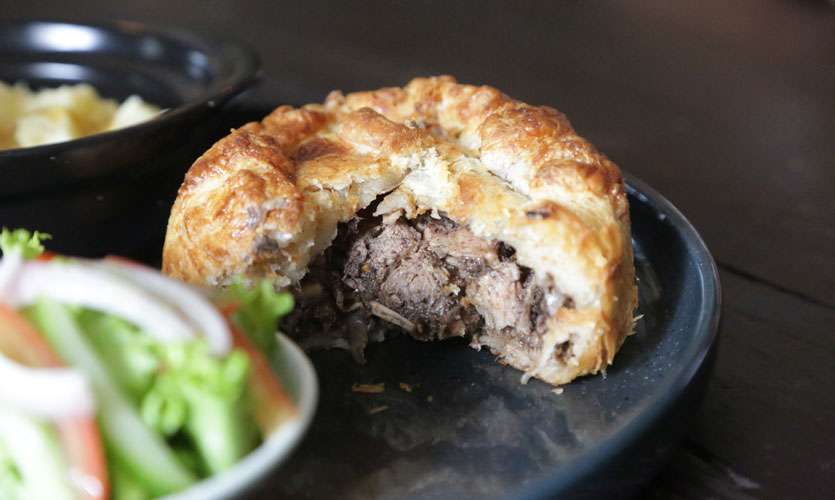 Other pie options include the Pepper Steak and Mushroom (Rs. 1300) and Chili Beef and Cheese (Rs. 1200).
Overall, we loved the pie promotion at Sugar Bistro. We can't think of a better comfort food than hot pie in this rainy weather so make sure to go check it out! The Life of Pie promotion lasts all throughout the month of October at all Sugar Bistro outlets at Crescat, Odel and Galle Fort.
Pictures by: Theja Senanayake