Atop the Kingsbury Hotel, with its sweeping city and sea vista, is Colombo's latest 'nightlifer' hotspot, "Cé La Vi- Colombo". Translating to "this is the life", Cé La Vi is an award- winning, internationally recognised lifestyle brand with its presence in some of the most popular nightlife capitals around the world, including St.Tropez, Hong Kong, Singapore and Malaysia, and is known globally for its iconic locations with breathtaking views, innovative and modern Asian cuisine and mixology, and world-class music and entertainment.

Cé La Vi, Colombo has a Bar, Lounge and Restaurant. This review is focused on the bar and lounge aspect.


Ambience:
The space sports Cé La Vi's signature crimson red from its cushions, ceiling drapes, and table lights to their coasters, juxtaposed against moments of grey, all illuminated by soft, modern lighting. The interior is modern, chic, edgy and beautifully set against the aerial view of the buzzing city and the Indian ocean below. Guests can choose between sitting at bar style chairs and tables, lounging around on couches or an intimate setting under crimson red patio umbrellas in the open air. For those concerned about the rain, they have taken that into account by adding a floor-to- ceiling glass enclosed area to shelter guests from the rain, while at the same time providing guests with an unobstructed view.
For entertainment, Ce La Vi provides its guests with DJ music every evening from 5 pm to 9 pm (and sometimes live music- elaborated below). Some positives about the music is that it really complemented the mood, it was listenable and more importantly, at a conversation-friendly decibel- something a lot of people are concerned about and not many places get right.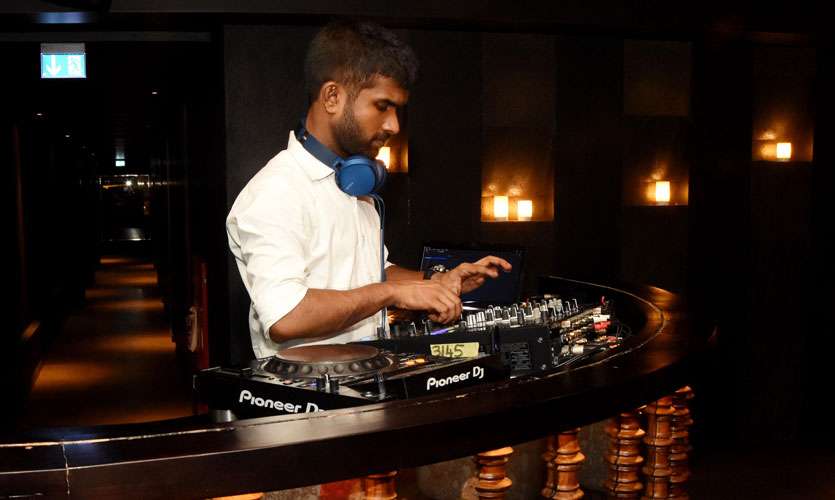 The bar nibbles and cocktails, overall, were A1. Guests can choose from a diverse list of drinks ranging from classic cocktails- past and present, to a whole list of Ce La Vi signature cocktails. The food is described to be modern Asian cuisine and shared dishes.
Food:
The food menu is divided into Snacks, Chopsticks and Skewers. From "snacks" we tried the Guacamole and Taco Chips with tomato salsa. The Taco chips were crisp, light and different to the usual consistency. The chips were slightly more oil- soaked than we would have preferred but they were still addictive. (3/5)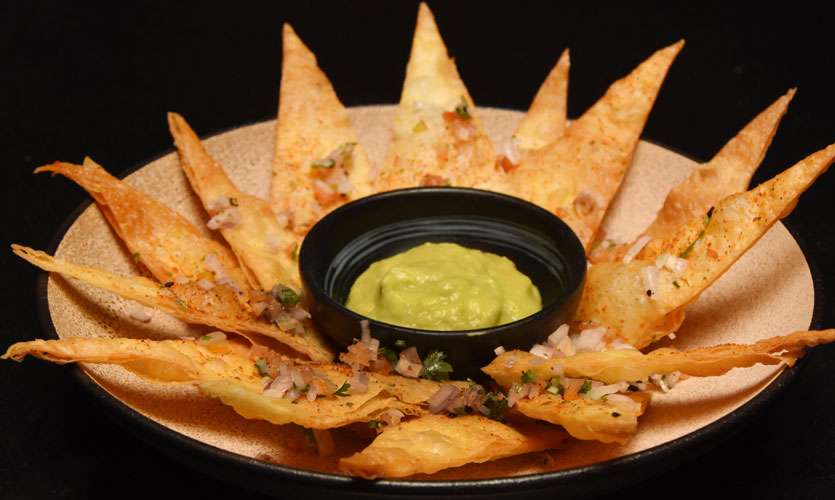 From the "Chopsticks" section we gave the Beef Tempura Roll, California Roll and Assorted Tempura a try and were not disappointed. The California Roll (consisting of snow crab, cucumber and avocado) was our favourite. The avocado didn't overpower the other elements and the flavours complemented each other perfectly. The batter in the Assorted Tempura was on the mark, preserving, without overriding, the delicate flavours of the shrimp, squid, pumpkin and mushroom. (5/5)
From the "Skewers" list we gave the Pork Belly Skewer with roasted garlic, kimchi and sweet miso a go. The flavours did not come through as much as we hoped it would, but a plus point was that the meat was not tough and came off the skewer with ease, averting the usual awkward tussle you'd have trying to get the meat off the skewer. (2.5/5)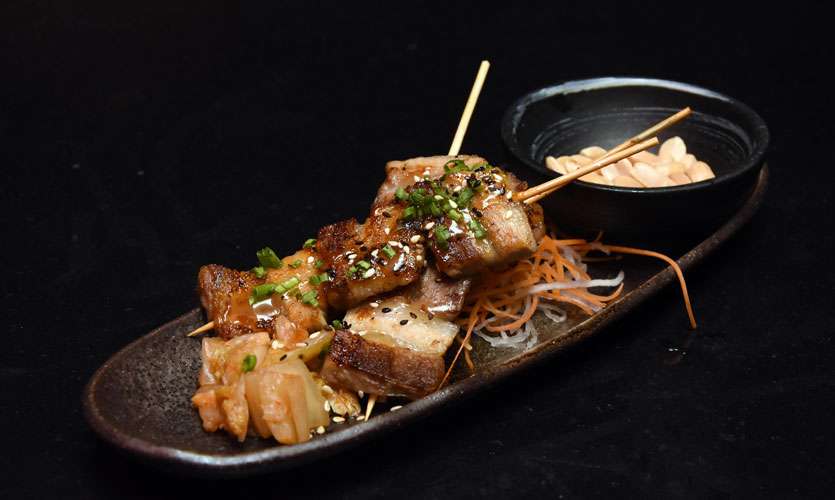 Service:(5/5)
The staff was very obliging, polite and attentive.

Conclusion:
A great hangout spot. Would definitely go again.

Tips/notes by author:
Sunset Sessions happen every day from 5 pm to 9 pm.

On Wednesdays, they have "Classics- past and present" which is live music courtesy of The Blitz and starts at 7 pm and goes on till late.

"Social Funktion Fridays" from 10 pm till late, playing music ranging from R&B, Hip Hop to Funk.

On Saturdays they have "Sky High Groove", playing House Music from 10pm till late.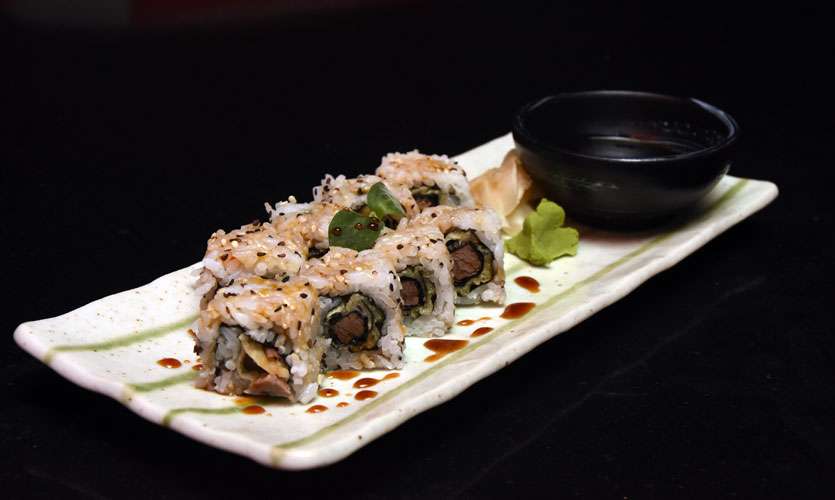 Await the restaurant review.
Photographer: Nimalsiri Edirisinghe