How do our food experts cook and eat? Founder of Jar Junky and catering business TBSP and food consultant
@cookeatreviewrepeat, Yashasvi takes our Q&A!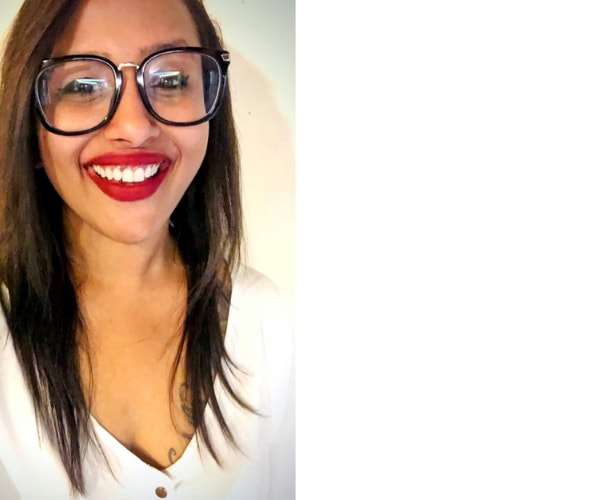 Your first memory of cooking?
I was 11, living in Panadura where we had a big garden. The lady that came to help us with the garden set up a data lipa outside for me one day and I got to cook parippu and steamed rice and I got to serve it to my parents once they got home from work and they were so happy! It's such a precious memory to me.
What was 'Jar Junkies' almost name?
Jar Company or Jar Head.
Most adventurous food you've eaten?
Snail at a Korean restaurant and goat brain at Hultsdorf.
Most useless and useful item in your kitchen right now?
Useful: My set of knives- if I didn't have them, I feel like I wouldn't be able to cook.
Useless: This might be controversial, but I literally never use the air fryer that I bought.
Explain 'Kombucha' to someone who is hearing it for the first time?
It's a fermented tea that's fermented using a symbiotic colony of bacteria and yeast (SCOBY) that feeds off of sugar. It has a very fizzy, bubbly texture to it and you can infuse it with things like ginger or spices. People are apprehensive to try it at first but 90% of those who try it – absolutely love it. It has a lot of probiotics and natural acids that help in digestion and aids immunity and it's been around for thousands of years. If you haven't tried it -you should.
What's something you wish someone would have told you about vegan food?
That it's not about raw food and veggies. Sri Lankan food is pretty much vegan food. It's really not the 'rabbit' food
we are made to believe it is.
Dis-invent a food?
Avocado toast-so overrated!
Your favourite odd food pairing?
Marmite grilled cheese sandwich with onion jam on it -it's the best.
What got you into vegan food?
When my little daughter was born, I did a lot of research on food when I had to introduce it to her – so I was finding
out about what food has the best nutrients, what good food can do to her system and what food could cause harm
and going into it, I realised that a lot of what was good was natural food that was ideally organic without any
pesticide and free-range meats. So initially, she started off with a vegan diet and that really suited her because
vegan food is full of nutrients and causes the least damage to the system.
What's a dish you'd love to relive for the first time?
I would love to relive the first time I ate fruit trifle. It was a vanilla sponge with strawberry jelly, pineapple and
custard and as a child, my mind was blown the first time I had it and to-date, it's one of my favourite things to eat.
People assume my favourite dessert is something really fancy but it's actually just a fruit trifle.
Your favourite childhood meal?
The carer we had as a child used to make this amazing chicken liver curry and as a child, I used to love eating it with buttered toast. It was just amazing.
Make a meal with Rs.500.
Oh, 100% Sri Lankan food. Steamed rice, jakfruit curry, halmasso thel dala and tempered pol sambol.
It's your last day on earth, where are you and what are you eating?
I'm wherever my daughter is (hopefully at home!) eating salted crackers with some brie and fig jam or goat cheese
with blueberry preserve.
Your favourite part about running a home-business?
Creating something amazing, sharing my passion for food and having time to spend time with my little girl. Being at
home with her, all the while doing something on my own and striving towards financial independence, following a
passion and following a dream all the while having her next to me is the best.
Underrated ingredient?
Not really an ingredient per se, but I think local produce is underrated. We tend to glorify ingredients from the West
but we don't really work with the abundant and vibrant produce we have here.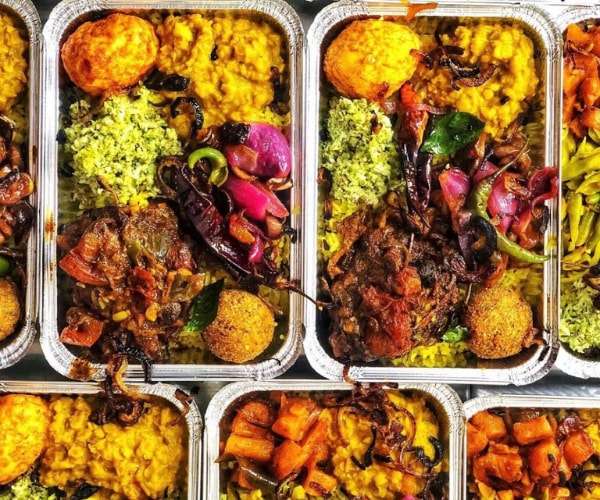 It's 2050 – what are you up to?
Hopefully, I have a little café by a beautiful lake, getting to make the food that I love and sharing it with people.
Easiest meal to impress someone?
There is something that has, without fail, impressed all my guests at home. It's my take on Shakshouka with
poached eggs in a meaty tomato sauce and crusty bread. Prep and cooking will take 20 minutes maximum and
everyone loves it.