How do our food experts cook and eat? Food blogger and writer, Jayani of Peckishme.com takes our Q&A!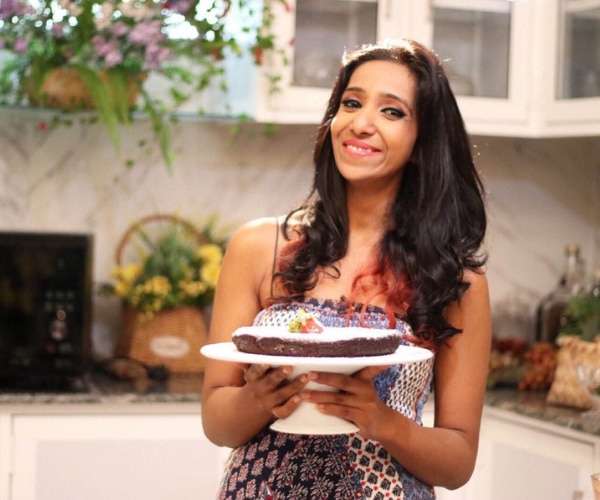 The most useless and useful item in your kitchen right now?
I'm somebody who LOVES throwing things out so I don't have a lot of useless things in my kitchen. I do have a grinder that I don't use much because I have grown fond of the mortar and pestle. The most useful thing? That would be my trusty oven which I use to bake/slow-cook almost every day.
Your favourite odd food pairing?
Oh, I'm the Queen of odd food pairings. Some of my favourites are Marmite, butter and sugar on white bread, Cheese balls and chocolate balls (the kind with the peanut in the middle), Ice cream and French fries (this one was an accident), a Grilled cheese sandwich with apple, Bacon & Kithul treacle (My take on bacon & maple syrup), Pringles & Nutella, Cheddar and wood apple jam!
Your cooking habit?
When cooking, my first step is always to defrost. Secondly, I'd clean and chop everything and the last thing I'd do is to get to the actual cooking part. And while the food is cooking, I usually clean up as I go because I want a kitchen that is spick and span by the time I finish. I'm very lazy when it comes to cleaning but the kitchen is somewhere I need absolute order in.
If you could dis-invent a food, what would that be?
Chicken "bacon" and chicken "ham". Blasphemy!
Your favourite childhood meal?
My mother is a fantastic cook and in fact, from my maternal grandmother to all my aunts, I come from a long line of great cooks. So picking one dish would be very difficult. But the fondest memory I have is of the chicken biriyani (we used to call it 'buriyani') that my mother makes on some Sundays. My mother was a working woman and I remember Sunday as a sunny, festive, jovial kind of day when she is at home and surprises us with various things for tea, breakfast and other meals but this biriyani was a constant favourite.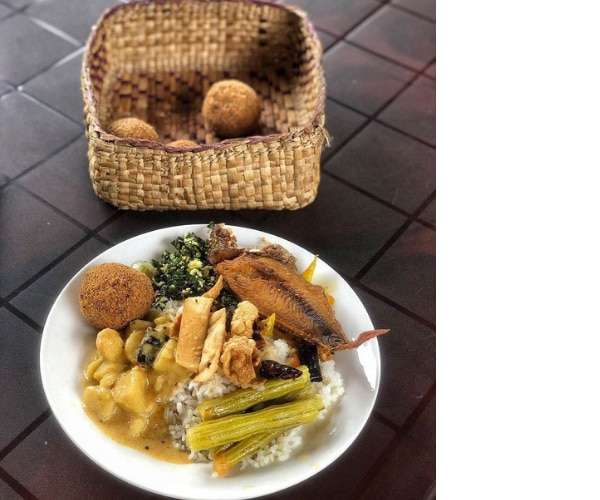 Make a meal with Rs. 500??
Let's see. Fried rice. It's an all-rounder one-pot-meal and also a crowd-pleaser.
Your worst dining experience?
There was this café in Colombo that was serving this charcoal coffee and it created quite a buzz. I went and tried it. It was so horrible that I ended up ordering a kottu on the way just to get that horrendous taste out of my mouth. I believe the café is closed now and for obvious reasons.
A dish you won't attempt?
I don't really give up on things I love, so even if I fail at a dish a few times, I do it until I get it right. But having said that, I've never attempted sushi and I don't want to either. It is one of my favourite things to eat and it is an elaborate art that I have had no training in. So I'm very content in leaving the experts to it so that they can serve it to me.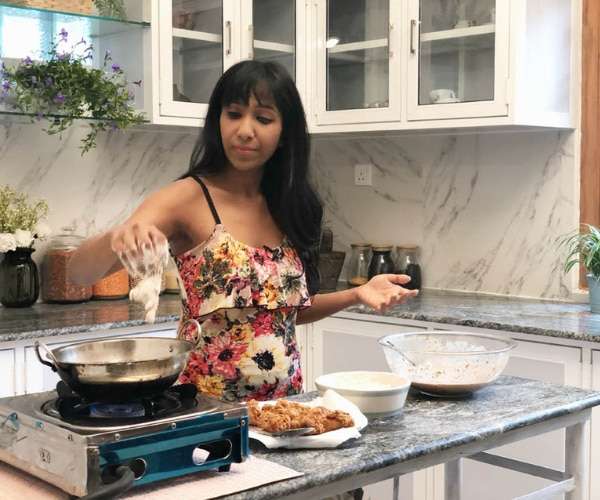 What would you like your last meal to be?
Pol sambol, a fiery chicken curry and steaming white rice. Probably with a few pieces of fried dried fish on the side.
Your dream dinner party guests?
Nigella Lawson and Neil Gaiman! They are my absolute idols and I am assuming, entertaining conversationalists! If possible, I'd have Edgar Allan Poe and Baudelaire over too but unfortunately, they are both gone from this world.
The most exotic food you've eaten?
Frog legs from Thailand, Kangaroo meat from Australia and Sheep and cow brain from Sri Lanka and India. I've wanted to try fried bugs, but I've not yet mustered up the courage. (Does eating a purple dragon fruit with your bare hands, in the absence of a knife, count? I looked a proper sight, what with dark purple juice up to my knuckles, around my mouth and all!)
If you could have one dish from one restaurant forever, what/where would it be?
One day while we were travelling, we were so hungry but it was well past lunchtime and in that area (It was Tissamaharama and we were on our way home from Yala), there was no place to get any kind of food around. So we stopped at this tiny home-operated buth kadei on the way – the kind that advertises rice and curry on a lotus leaf with crunchy fried freshwater fish that you often come across when you are travelling within the country. I'm a true Sri Lankan at heart who really loves her rice and curry and the meal that we had that day is something that I'd happily chomp on every day for the rest of my life. It was THAT good!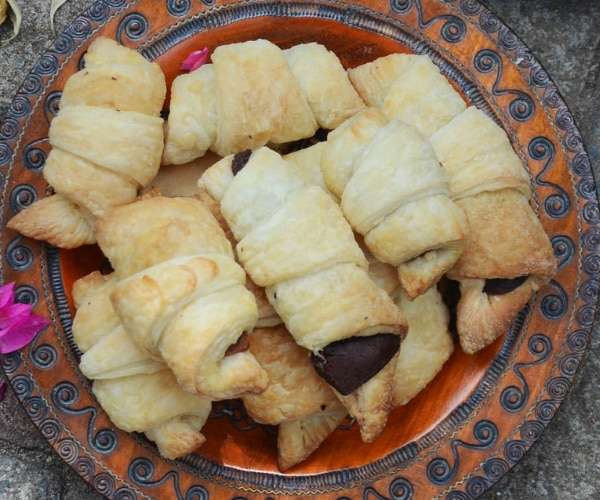 What's a meal someone can make to impress you?
A good pork curry, a Sri Lankan kiri hodi, tempered manioc and pol sambol. Even though deceivingly simple, these are things that can easily go wrong.
Your pet peeves or hard-nos when you are dining outside?
Places that serve chicken bacon and chicken ham instead of the proper pork fare! I mean, that is blasphemy! There you are expecting a nice bit of juicy bacon and you are served with this nuisance! That sends me right over the edge!