One of the most popular musicals of all time; 'Grease' is a Broadway show that is known and loved by all. This year, 'Grease' hits Colombo as Cold Theatre 7 (CT7) brings this spectacular musical alive in special association with Theatrical Rights Worldwide at the Lionel Wendt Auditorium this August. Directed by Kevin Cruze with choreography from Umeshi Rajeendra and musical direction by Nishantha Warnakulasuriya along with some of Sri Lanka's veteran actors – CT7 is ready to take you back in time.
Kevin Cruze
Kevin's love for theatre started at a young age where he starred in a theatre production at his alma mater. Since then, his interest in theatre only seemed to expand and in 2013 he founded CT7 which has since put forward successful productions such as 'And Then There Were None' (2013), 'The Mousetrap' (2015), 'Peter Pan – The Musical' (2016), '12 Angry Wo.Men' (2017) and 'The Opposite Sex' (2018). This year's production 'Grease' – The Musical is to be their biggest production yet.
In an exclusive interview with Daily Mirror, Kevin tells us all about CT7 and divulges behind the scene stories of preparing for their production;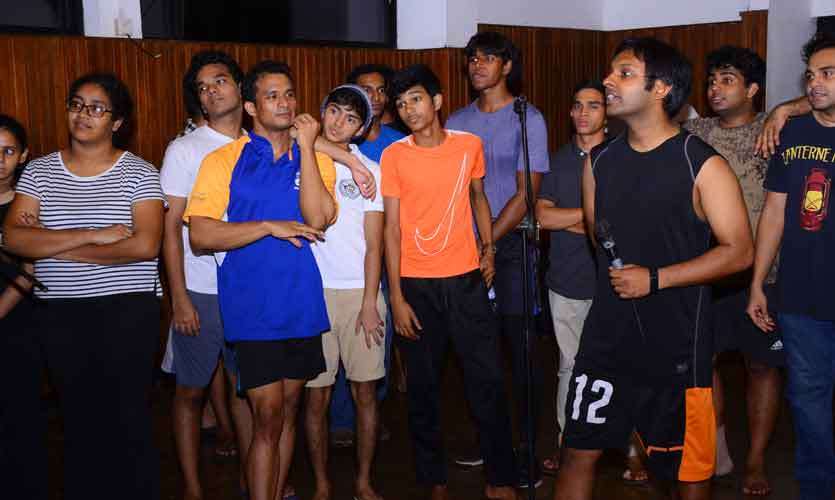 Tell us a little bit about Cold Theatre 7 and your previous productions?
Well, since I got into theatre I had a keen desire to launch my own theatre troupe and having put a lot of thought into it, coupled with the advice and support of a few of my closest friends, I finally founded my theatre troupe in March 2013 and named it Cold Theatre 7.
Our first production, which happened to be Agatha Christie's 'And Then There Were None,' was staged that same year at the British School Auditorium. Later in 2015, we managed to stage our first show at the Lionel Wendt Theatre which was a big move for our newly formed troupe. It was again another Agatha Christie masterpiece - The Mousetrap. In just our third year of existence, we took another huge step to stage our first musical 'Peter Pan' in December in collaboration with St. Joseph's College and St. Bridget's Convent. In 2017, I took on my biggest challenge to date by staging '12 Angry Men / Women' which showcased some of Colombo's biggest names in the theatre circle. It was more complicated with the use of alternate casts with the males and females performing on separate nights to the same script. The year after that, CT7 took on a different genre of theatre by putting on board 'The Opposite Sex.' In addition to this, we have also produced two Inter-School House Cups to showcase the various theatre-related talents of school kids on one platform.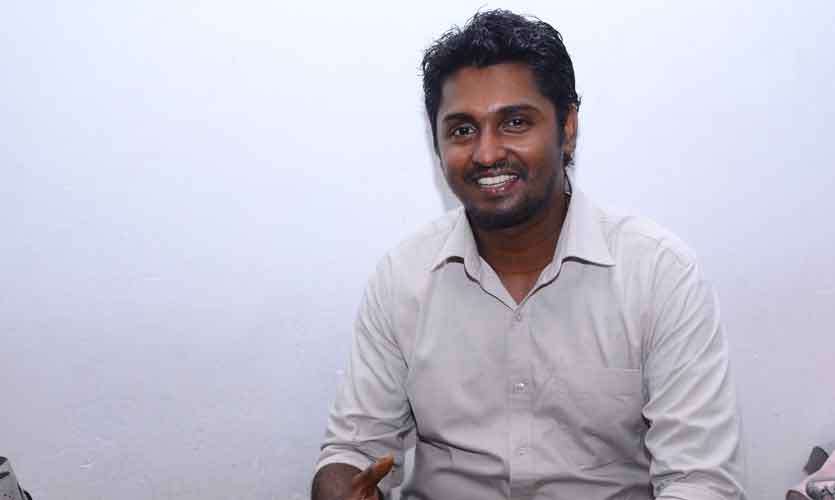 How has CT7 grown over the years?
Personally, without sounding too self-centered, I feel that CT7 has had exponential growth despite being a relatively young theatre troupe. We've been able to take on extremely different projects in quite a short time span, with fairly decent results. And in addition, we always tend to add our own little 'twist' to every production that we put on stage. This, I feel is what makes us different from the others. Also, CT7 doesn't really conform to any specific genre or style of theatre. What motivates us is to perform something exciting and innovative for our audiences with of course the conventional CT7 'twist'.
What made you pick Grease as this year's production?
Grease has always been a personal favourite of mine. I used to remember my parents listening to these songs and the music always takes me back in time giving that nostalgic feeling, and I am sure the Grease soundtrack will bring back memories for a lot of people too. So, one of the reasons I am staging Grease is partly to re-live that era with the audience.
Moreover, as mentioned earlier, the goal of CT7 is to always stage performances that are entertaining and visually spectacular, with of course the traditional Cold Theatre 7 'twist.' With Grease, I wanted to unearth the immense talent base we have here in Colombo, and providing such new and sometimes raw gems the opportunity to shine on the grandest of stages.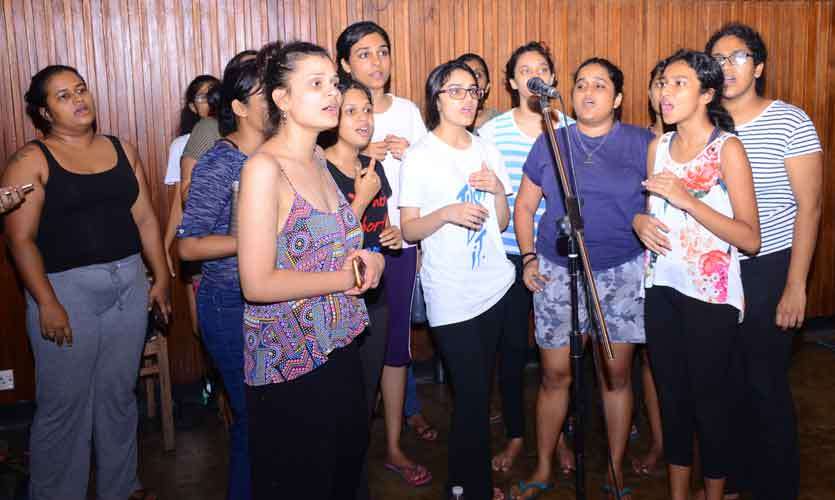 With Grease being one of the most popular shows on Broadway, what's the most difficult part of directing the play?
Whenever I start a production of this magnitude, I ensure that I have a really good production team to back me up by taking on the responsibilities of various departments from music to costumes to marketing and promotions and so forth. My team has been exceptional so far, which has allowed me to concentrate my time on the design and directorial aspects of the production.
If I were to put my finger on a difficult aspect that I had to cope with in terms of putting Grease on stage, finding corporate sponsors would be right on top. Shows of this nature don't come cheap, and everyone involved is doing their bit expecting nothing in return. The cast, crew and the production team are also quite experienced and they are committed to putting up a show which is nothing short of a West End or a Broadway musical. The only difference you will see is local talent as opposed to international artistes. So, nailing some sponsors down has been the biggest challenge for me so far.
Furthermore, since the aftermath of the unfortunate Easter Sunday attacks, getting back on track with the rehearsals schedule and other production-related aspects was also challenging and extremely emotional.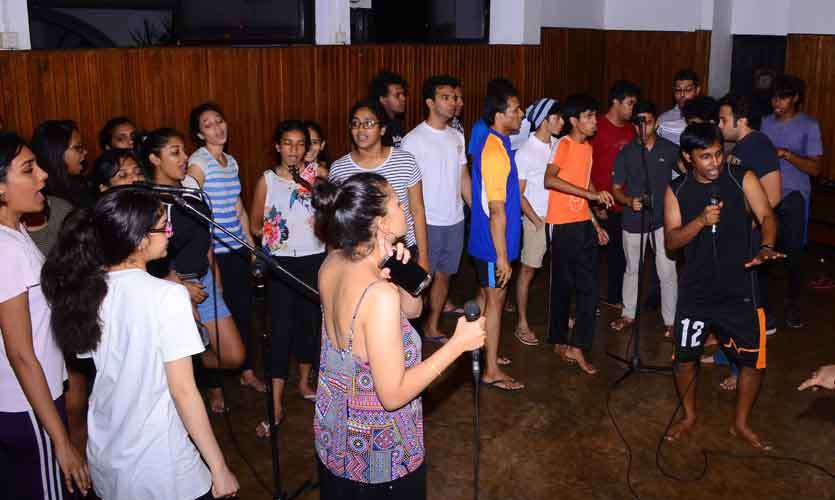 Have you made any variations to the plot or are you sticking to the original?
We cannot make any changes to the plot as per the License agreement and we will not be doing any justice to the writers if we did so as well. Hence, we will be sticking to the original plot and the storyline. However, as I have mentioned previously as well, as a creative Director I try my best to bring a flavor of mine own to the show. So even though there are no changes to the plot or the storyline, you will definitely witness a typical Cold Theatre 7 production; a production / version you will not be able to see anywhere else in the world.
Tell us a little about the cast?
I have a cast close to fifty individuals. Fifty talented and most importantly passionate individuals. Passionate about making this work and working tirelessly to ensure that they give the audience a show to remember. It's mostly a young cast this time around but having said that, there are a few surprise elements too which I will save for the show.
How would you describe your directing style? And how important is it for you, the choreography director and music director to be in sync with each other?
I guess I trust my people management skills. I work with a diverse group of people and I believe it is very important that you respect every one for who they are and what they need to do. People have volunteered to be a part of my productions, and as a result, I am able to project my vision through their skills. Therefore, it is equally important for me to respect their personal lives and give them the space they require when they need it too.
With Grease, I have had the services of a Music Director and a Choreographer as my core production team who have been exceptional. To add to the complexities, we will be having a live band on stage too. So, you can just imagine how challenging it has been to coordinate all of this in a limited space of time. And yes, we have had our differences of opinion along the way. In addition to that, we are working with boys and girls who turn up for rehearsals simply for their love towards the arts. None of them are professionals despite being extremely talented. But what I keep telling my core team is that I have an overall vison for the show, and let's put our differences aside and work towards achieving that final goal.
"Trust your actors and yourself as the Director!"
What can people expect at 'Grease'?
A visual spectacle similar to a Broadway or West End production, showcasing the talents of local artistes. In addition, we are taking our show to the next level by having a live band in action instead of using backing tracks. Get your tickets early and prepare to be transformed and reminisce the era of this timeless classic!
'Grease' – The Musical 2019 will take place from the 1st to the 4th of August 2019 at the Lionel Wendt Theatre. Tickets will be out soon.
Pictures by: Waruna Wanniaarachchi