In this series, we talk to people who turned their passion for food and baking into a business idea amidst lockdown and COVID-19 fears. Some have been in the market for years and others saw the new opportunity and took it! These home businesses are changing the game and have overcome the odds of running a business during the quarantine. With increased restrictions once more, we talk to home bakers who are operating during these times to bring the sweet and savoury to your very own doorstep!
Run by mom and daughter duo, Ramani and Shavindri Attygalla, The Ceylon Baker is a brand created to highlight the synergy between the two. "My mom's sweets are quite famous among friends and family. She would make them for family occasions and also share them as gifts for years. My mom is the main source of support in the business; testing the recipes to ensure the products are the best and then making them. I support with marketing, sales and packaging. The Ceylon Baker was created to showcase our heritage as we personally are passionate about supporting local brands" shares daughter, Shavindri.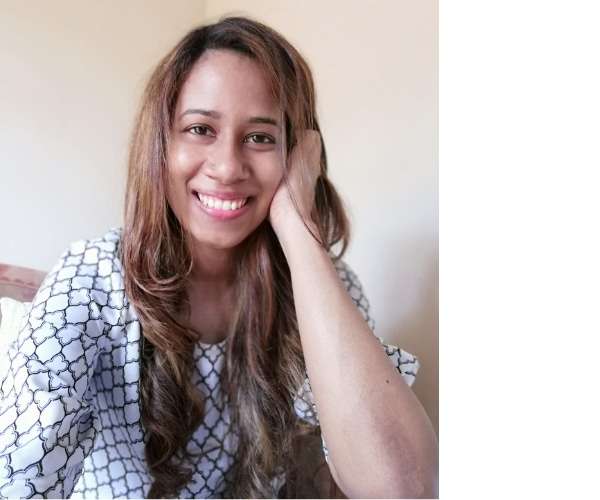 What do you offer?
Currently, we offer the following products. Date Rolls (a filling made with dates and cashew wrapped in a short-crust pastry), Milk Toffees (made with condensed milk, sugar and cashew. This can be made without cashew for anyone with allergies), Coconut Toffees (made with freshly grated coconut) and Tomato Jam (made with organic tomato and lime). We are fond of all as they are made out of recipes passed down by family or trialled and tested out personally. However, we do think the Date Rolls and Tomato Jam stand out from the rest as they are not commonly available in the market.
When did you start operations?
We started operations in December 2020. While in isolation at home, we were exploring ideas on how to make ourselves busy. We did not have prior experience in a home-based business. We spent the first lockdown sharing ideas with each other. As it was not possible to source ingredients during the time, we did not fully explore the idea of launching the business. We also did not know the magnitude of the pandemic so we were not quite sure whether we did have time to push the idea off the ground (I am working in a fulltime corporate office so allocating time for the business was important). However, with restrictions gradually removed towards the end of the year, we decided to push forward with the idea.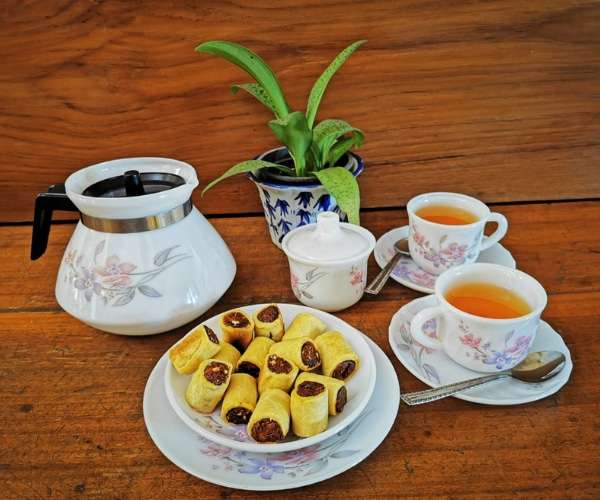 What is it like running your operations in times like these?
Most of the restrictions were fairy lessened when we launched the business in December 2020. Hence, we didn't face many difficulties. The ingredients required for our products were easily sourced. If we do go for another lockdown (which is unlikely) sourcing ingredients and arranging delivery will definitely be impacted.
How are you ensuring the proper hygiene measures are taken in preparation and delivery?
We carefully prepare our products under hygienic conditions at our home. Hairnets, face masks and gloves are used when preparing and packing the products. The products are packed in sealable kraft pouches to ensure hygiene. The pouches are sealed in a handmade gift bag to ensure additional protection.
What do you enjoy about baking and operating your own home baking business?
Baking is fun especially when you have the support of your family and friends. It's also a great stress reliever (unless it's a huge order and we are stressing to meet the timelines. Running your own business is challenging. You have to bear most of the initial costs and it may take some time to break-even. However, as we enjoy the benefits directly, it is definitely worth all the efforts. The best part of starting this venture is the opportunity we have to explore our creative side. We try out our hand in making gift bags and adding a personal touch for special occasions by adding a handmade card. Collaborating with other small businesses is also a super fun opportunity. We have a couple of friends with their own ventures. Helping each other and exploring opportunities is quite a rewarding experience!
How do you see home bakers going forward post-Covid?
While COVID-19 definitely altered our lives in many ways, it also paved way for entrepreneurs and home businesses. That is the positive outcome of the pandemic. For those of us who were set on the 9-5 corporate jobs, it opened opportunities to venture out of our comfort zone and explore new avenues. The pandemic also gave more highlight to home cooking, organic and locally sourced food and the importance of fresh food which home-based businesses could cater to. We think the pandemic created a significant demand for small businesses that continues to grow. The opportunities are endless.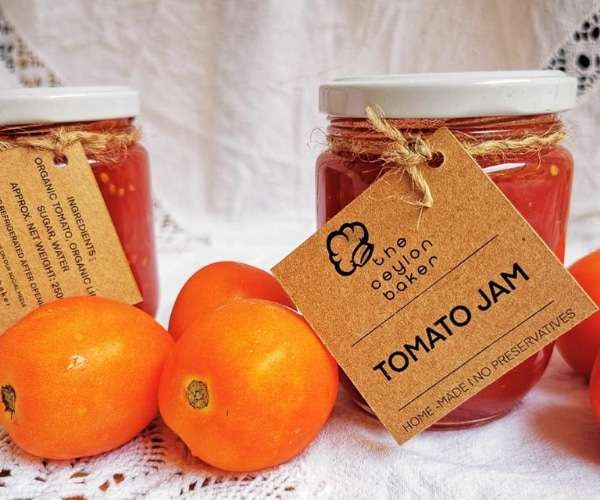 What does 2021 hold for your brand?
We look forward to expanding our reach by partnering with a few stores that support local business. My mom is a vegetarian and I am a vegan, in training! We want to make our products accessible for the vegetarian/ vegan community and aim to introduce a range of vegetarian/vegan-friendly products. We are also eco-conscious so we are exploring opportunities to reduce waste and introduce eco-friendly packaging as much as possible.
Any advice to anyone who wants to start their own business?
Starting a business on your own is daunting. You just need to push yourself to initiate the first step and the rest will follow through. You also need not always pressure yourself by what others do around you. Take gradual steps and build your business one step at a time.
The Ceylon Baker take orders via Facebook or Instagram (@theceylonbaker) and requires an advanced notice of 2 days. Bank Transfers are accepted and delivery can be arranged through Uber Connect or PickMe Flash. Pickup is also available.