In this series, we talk to people who turned their passion for food and baking into a business idea amidst lockdown and COVID-19 fears. Some have been in the market for years and others saw the new opportunity and took it! These home businesses are changing the game and have overcome the odds of running a business during the quarantine. Here's how they did it.

BIRD AND BEAR KITCHEN
For professional chef, Shavini Ruberu, her latest food venture 'Bird and Bear Kitchen' is a business that she not only dreamed of, but is also one that's close to her heart. "Growing up my grandparents had the biggest influence over my life, they pretty much raised me and losing them has left a huge void. I wanted a name that would keep my memories of them alive. So, Bird represents my grandmother who was a very independent, strong-willed, free-spirited woman, she was well ahead of her time. And Bear, my grandad, who was a gentle, laid back man, who just enjoyed good food and good company. I am also operating out of their kitchen, hence Bird and Bear Kitchen!".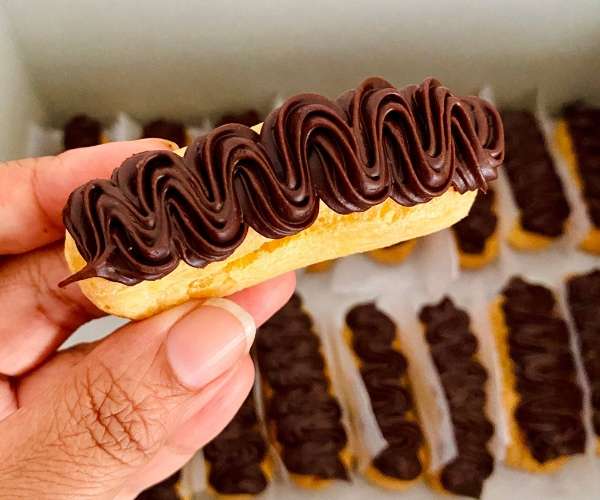 What do you offer?
- We offer a variety of snacks and bakes as well as canapes and desserts. We also do personalised catering, where we curate menus specific to our customer's requirements. Bird and Bear Kitchen started off with beef patties ordered by a very special lady, so our signature Kochchi Beef Patties will always hold a special place. It also happens to be one of our best sellers, along with our mini classic chocolate eclairs, signature Bacon and Mushroom Pastry and our Pork and Fennel Sausage Rolls made the authentic British way.
When did you start operations?
Being a professionally qualified chef, I always wanted to venture out on my own, and this was definitely pushed forward by my time spent in lockdown, which I consider a true blessing in disguise
How are you ensuring the proper hygiene measures are taken in preparation and delivery?
Despite working from home, I have a dedicated workspace for preparing my orders, which is thoroughly sanitised twice a day before I start and when I finish. My training has been very helpful in this, although downright frustrating for everyone else at home! As they are allowed nowhere near without (at the very least) washing their hands properly. Deliveries are generally handled by one of my dedicated tuk guys or my dad if the delivery needs to be handled with a little extra care. They wear a mask at all times, and my dad sanitises the tuks with a surface sanitiser prior to each delivery.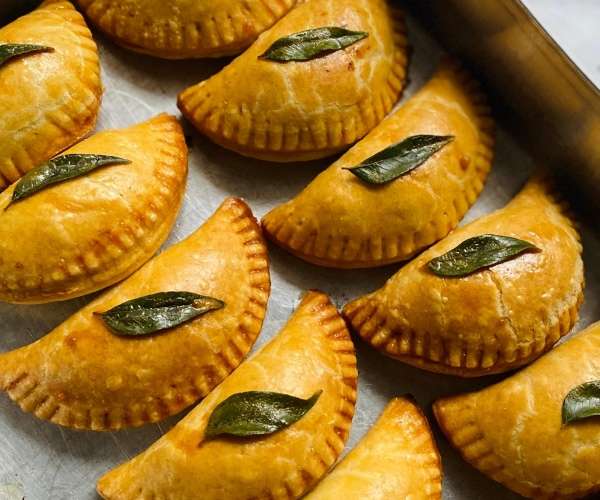 What do you enjoy about baking and operating your own home baking business?
Cooking and baking for me IS love. What I enjoy most about cooking and baking is making people happy, as cliche as it sounds, that's the end goal really. I also absolutely enjoy working with different flavour profiles and creating that perfect balance. Operating my own home-based food business is very different to working in a professional setting, working from home comes with its own set of challenges, but I do enjoy the freedom I have with it, especially in terms of creativity.
How do you Home Bakers plan on going forward post COVID?
COVID gave way to a lot of people to turn their passion into more than just a hobby, not just homemakers but others as well. I think the main thing now is to stay committed and consistent.
Any advice to anyone who wants to start their own business?
Take some time to plan out exactly what you want to do and where you see your business going. But more importantly, take that leap of faith.
The Bird and Bear Kitchen takes orders through their social media pages (@birdandbearkitchen) on Instagram. They accept Cash on Delivery or Bank Transfers (preferred).

THE YUMMIEST
The Yummiest is a 2-month-old home-based food business by Nirosha Karunarathna - a marketing professional - and her mother. "I personally believe that good food brings happiness to the table and we want to spread happiness with our food. "The Yummiest" wishes to cater homemade yummy food and snacks at a reasonable price by providing the best value for money for our customers. The secret behind the yummiest food is fresh and quality ingredients. My mother who's an amazing cook is behind all the delicious food we make!".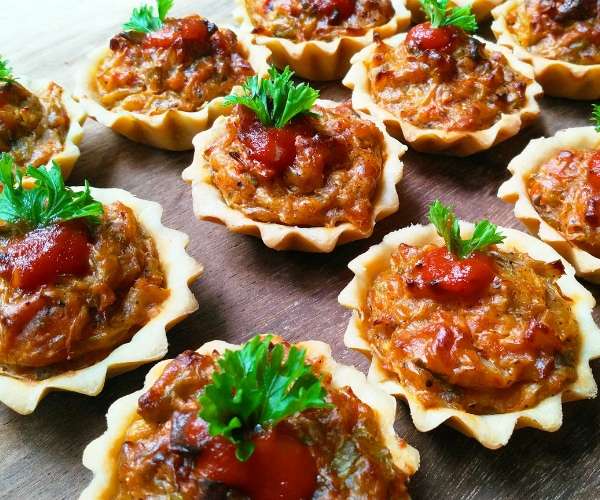 What do you offer?
To start off we introduced a wide range of savouries and sweets with various filling options (Vegetable, Chicken, Fish, Soya, Mushroom, Beef, and Prawns etc.) Our Pies and baskets are my personal favourites and best sellers too. Apart from that we also have authentic Sri Lankan Sweets/Kawili such as Kokis, Konda Kawum, Undu Wel etc. And we are also experimenting with some new additions to the menu.
When did you start operations?
We started operations post-COVID/ curfew. The Yummiest is a result of my passion to cook. And I had this idea for quite some time. However, the lockdown period allowed me to expedite the execution.
What was it like running your operations post curfew?
It's been only 2 months since we started catering. I think we still need to improve our customer base a lot. Right now, it's challenging since we are new. But very positive and hopeful about where we are headed.
How are you ensuring the proper hygiene measures are taken in preparation and delivery?
My mother and I always ensure to buy fresh and quality ingredients. As home bakers, we clean all fresh ingredients properly and follow all necessary guidelines issued by the authorities to ensure the hygiene of our food. Whether we cook/bake for ourselves or for a customer, hygiene is the priority.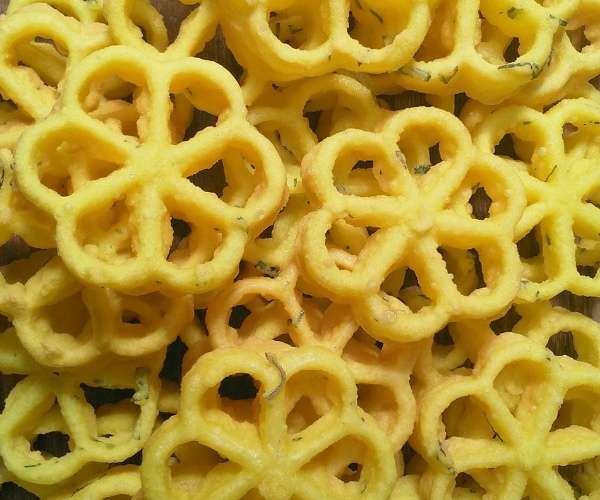 What do you enjoy about baking and operating your own home baking business?
I love cooking & baking, taking after my mother. But with my profession, I didn't get much time to spend in the kitchen. Since we started "The Yummiest" I allocate my time especially during the weekend to experiment with new snacks and for designing marketing materials, both I enjoy very much.
How has COVID-19 and the current state of the world changed your business and your baking?
People had major concerns about eating out during the lockdown which impacted a lot of businesses including home bakers. But now I see that Sri Lanka is recovering and people have started moving back to eating out.
How do you see Home Bakers going forward post-COVID?
I think Home-bakers provide all in one. The safest, tastiest and the best quality food out there with unique flavours. And there's a boom in customers who want that. For us, it's not just about earning profits. But following a passion and delighting the customers.
Any advice to anyone who wants to start their own business?
Simple. Follow your heart and passion. Everything else will fall in to place.
The Yummiest takes orders via Instagram (@the_yummiest_lk). They accept cash on delivery and bank transfers.