In this series, we talk to people who turned their passion for food and baking into a business idea amidst lockdown and COVID-19 fears. Some have been in the market for years and others saw the new opportunity and took it! These home businesses are changing the game and have overcome the odds of running a business during the quarantine. Here's how they did it.

Bakes By Vedette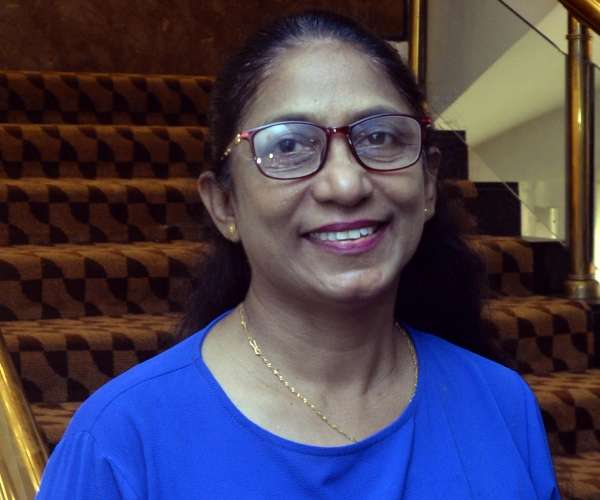 A beautician by profession, Ramani Sepali Malalasekera extended her talents to baking by introducing 'Bakes by Vedette'. "In French, 'Vedette' means 'celebrity' and it's also the name of my salon so I thought it was only natural to continue with the same brand name for my baking products as well."
Q What do you offer?
A variety of cakes in a variety of flavours like chocolate, ribbon, butter, carrot, coffee, coconut and banana along with fruit cake, wedding cake and coconut cake. I also offer eggless cakes, gateaux and cupcakes and a few savoury items like buns, bread and roast paan.
Q When did you start operations?
I was in operation before the curfew was enforced and during the curfew time, I saw the number of customers drop drastically.
Q What was it like running your operations during and post curfew?
It affected the number of orders I received. I did not receive many orders during the curfew.
Q How are you ensuring the proper hygiene measures are taken in preparation and delivery?
Our cakes are made in a clean kitchen that is allocated only for making cakes. The kitchen is cleaned every day and sanitising equipment and gloves are used in both the preparation of cakes as well as in delivery.
Q What do you enjoy about baking and operating your own home baking business?
Operating my own home baking business makes me feel financially independent. I also find great satisfaction in doing what I do as well as when my customers are satisfied with my products.
Q How do you Home Bakers plan on going forward post COVID?
With proper hygiene measures and adequate publicity, I believe home-bakers can uplift their current status that is negatively affected by COVID.
Q Any advice to anyone who wants to start their own business?
Having your own business makes you feel empowered. Therefore, do not worry about the challenges that lie ahead of you.
Bakes by Vedette takes orders through their social media pages on Instagram or Facebook. They accept Cash on Delivery.

Enough Love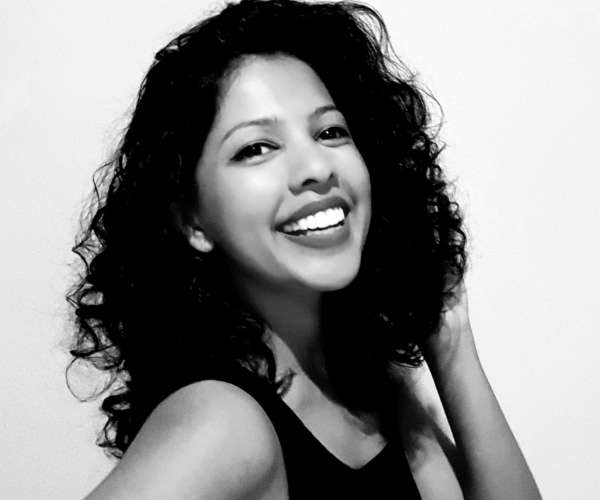 Enough Love by Anudi Nanayakkara was inspired by the seasonal favourite 'Love cake' and a fervent wish to bring that joy and happiness surrounding this season to the ordinary day. "I often found it endearing how the simple act of sharing a piece of love cake, particularly during the Christmas season in Sri Lanka, brought so much joy to anyone who partook in it! It inspired me to think that life should always be as joyous as it gets during the holiday season when there is an abundance of love and warmth connected to family and friendship. It is this sentimentality that the reference of "Enough Love" attempts to revive, by delivering a bit of that seasonal joy, packed in a scrumptious piece of love cake."
Q What do you offer?
EnoughLove exclusively produces Love Cake - which is an adaptation of the traditional love cake which has become a Sri Lankan favourite over time. EnoughLove's cake maintains the tender crunch on the top while the soft and moist centre bursts with the authentic flavours and essences that would surely leave a lasting impression on even the most ardent 'love cake' epicure.
Q When did you start operations?
EnoughLove has been in operation since December 2017, with production usually being limited to the Christmas season, which would usually extend till February, and then extend further only if there were specific orders requested for. With the curfew which was imposed across the island from mid-March, operations shut down for EnoughLove for the first half of the year. However, this period of lockdown allowed for re-evaluation on how to proceed with making the brand available to customers throughout the year while also giving me a great opportunity to evaluate the emerging trends related to home bakers. In fact, it was thanks to the emergence of a variety of selling and delivery options for home bakers during the lockdown period that encouraged us to positively work towards having EnoughLove available for sale throughout the year. Therefore yes, the effects of the curfew period did in fact push forward certain decisions I had considered as a brand, and EnoughLove is now available for purchase every day as of today.
Q What was it like running your operations post curfew?
The challenges faced by EnoughLove during the period of lockdown was the sourcing of its high-quality ingredients and the uncertainty surrounding the most hygienic methods for the safe delivery of consumer goods. I did not want to compromise on the quality of the Love cake by substituting any ingredients nor did I want to risk any health-related hazards even after the curfew was lifted.
Q How are you ensuring that proper hygiene measures are taken in preparation and delivery?
Strict hygiene measures are taken when baking and packing EnoughLove. As the sole creator of the product, I continue to be the single person who carries out the entire process from preparation of ingredients to the boxing of the love cake. Therefore, it is easier to adhere to the strict health regulations and guidelines currently mandatorily required to be followed.
Q How has COVID-19 and the current state of the world changed your business and your baking?
There seems to be a move towards alternative and innovative methods of getting goods and services across to consumers along with an evolution of payment options for things ordered online. There is also a deeper consideration for contingencies, even for SMEs and start-ups. With EnoughLove now being operational throughout the year, there have been setting -up of contingencies to ensure smooth and uninterrupted deliveries. There also seems to be a shift in the perception and acceptance in Sri Lanka for ready to eat items being delivered, and the lockdown period seems to have encouraged this.
Q How do you Home Bakers plan on going forward post COVID?
It was really encouraging to find quite a few new home bakers emerge during and post-lockdown time, and to see how the already-operational businesses created and introduced innovative ways of making their products more relevant to customers. The use of social media platforms became interesting to observe and learn from. Interestingly, as there is much uncertainty pertaining to what "Post-COVID" would be the current seems to be the volatile new-norm within which I see home-bakers thriving.
Q Any advice to anyone who wants to start their own business?
Setting up your own business is by no means an easy task and requires a whole lot of dedication from your end, but the landscape in Sri Lanka is soon shaping up to be more and more conducive for small business and there seems to be a whole new wave of 'support local/homegrown' sentiment that's gaining popularity, post-lockdown. Therefore, if one believes that they have a good product/service that can deliver a differentiated experience to their target market by all means they should consider pursuing it in a commercial sense. But of course, you need to consider your funding options, inherent capabilities and always be willing to reach out to those who can support you in this kind of venture because it can be a lot of hard work at the beginning from the point of concept to actually bringing it to life. But I would say it's all worth it in the end when you see the smile/ delight in your customer or get that first review.
EnoughLove takes orders through their social media pages (@enoughlovecake) on Instagram. They accept Cash on Delivery and Bank Transfers and is available for delivery or pick up from Union Place.