In this series, we talk to people who turned their passion for food and baking into a business idea amidst lockdown and COVID-19 fears. Some have been in the market for years and others saw the new opportunity and took it! These home businesses are changing the game and have overcome the odds of running a business during the quarantine. Here's how they did it.
Platter Me
Bringing the party home in a box, Poorni Abeyanayake started Platter Me following the lockdown. "I wanted to flatter someone with a platter so Platter Me was born!".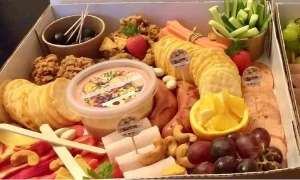 What do you offer?
We offer a wide variety of thematic signature platters ranging from meat, seafood, vegetarian, candy, cheese, fruit and combo platters. We even have a special Sri Lankan heritage platter curated with traditional local delights. Of all the platters, I especially like putting together candy platters since I have a huge sweet tooth myself!
When did you start operations?
I've been thinking of starting Platter Me for a while and lockdown put a halt into the process because it was tough to begin a business during this period since sourcing raw materials and sorting out the delivery was difficult. So, I started my operations right after curfew ended.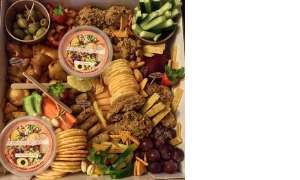 How are you ensuring the proper hygiene measures are taken in preparation and delivery?
I personally arrange and put together the platters so I make sure that everything is done with the utmost care and I follow all the proper hygiene and quality checks from preparation to delivery.
What do you enjoy about baking and operating your own home baking business?
Putting together a platter is an enjoyable but challenging task. Each platter arrangement is unique since we do customized platters in addition to our signature range as well. Customizing keeps us on our toes since we have to be creative and improvise based on the nature of the order so there is a lot of mixing and matching. Despite the challenges, putting everything together and creating a visual treat is a therapeutic and artistic experience I cherish.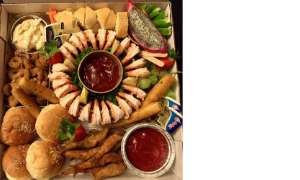 How has COVID-19 and the current state of the world changed your business and your baking?
During these times when our movement is restricted, people opt to stay at home and spend time with their loved ones indoors rather than going out as usual. This is where Platter Me comes in. While others cater to the party, we offer the party in a box. You can simply order a platter and enjoy it with good company.
How do you see Home Bakers going forward post-COVID?
I think there is a lot of potential for home-based, small businesses during these times since people are looking for novel ways to enjoy life amidst changing lifestyles.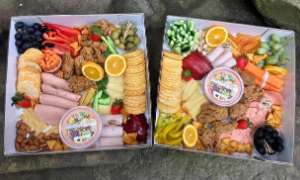 Any advice to anyone who wants to start their own business?
If you want to do something that you are passionate about, go for it! Start small and build it step by step. It is all about being slow and steady.
You can place your orders with Platter Me via Instagram or Facebook (@platterme). Platter Me accepts cash on delivery, bank transfers or payment upon pick up.