In this series, we talk to people who turned their passion for food and baking into a business idea amidst lockdown and COVID-19 fears. Some have been in the market for years and others saw the new opportunity and took it! These home businesses are changing the game and have overcome the odds of running a business during the quarantine. Here's how they did it.
CAKE A BREAK
Having found her passion in baking nearly 10 years ago, Cake a Break by Madheeha Ashraf was set to launch in March 2020 only to suffer a mild setback due to the imposed lockdown. Having waited for our new normal to settle down – Cake a Break finally launched mid-June.
- We offer four different flavours of Rasmalai Cake - Cardamom and Pistachio, Rose, Coffee, We also do CoconutCookies with Chocolate Chunk & Inside Out Nutella, Mini Cupcakes in flavours of Red Velvet, Chocolate Orange, Coffee Nut and Churros. The dish I'm most fond of is the Rasmalai Cake. I've been baking it for 3 years now and it's been a favourite amongst everyone. Also, ever since launching on Uber Eats, Churros have definitely been a top seller!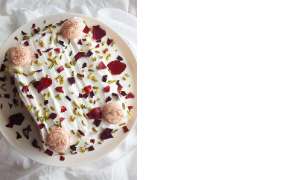 2.

When did you start operations?
To be exact, I started baking about 10 years ago - long before any lockdown, hahaha! Over time, friends and family grew to love everything that I served. This evolved into an idea and Uber Eats opened a whole new world of opportunity. I held a pop-up store in March at a local event before launching on Uber Eats, sadly the lockdown in March scrapped all plans of a fully-fledged launch. Once everything was normal, we finally launched on the 13th of June.
3.

What was it like running your operations post curfew?
- Post curfew, operations haven't been tough. Uber Eats was in full operational swing almost immediately, and sourcing ingredients hasn't been a hassle.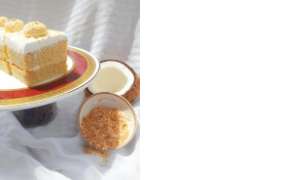 4.

How are you ensuring the proper hygiene measures are taken in preparation and delivery?
I have taken professional culinary and baking courses that demand the highest standards of hygiene. I have also studied, and follow the CDC's guidelines for restaurant hygiene under the wake of the pandemic. Uber Eats promises high levels of hygiene throughout their delivery process, and preorders of full cakes are personally delivered by us.
5.

What do you enjoy about baking and operating your own home baking business?
Baking from home is definitely a comfort like none. It lets me be flexible with my hours and work according to my schedule. Also, since it's mainly just myself doing all the preparation, quality is always perfect and that gives me great satisfaction.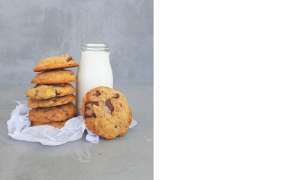 6.

How has COVID-19 and the current state of the world changed your business and your baking?
Well, other than just changing my launch date – COVID hasn't really changed much in how my business runs.
7.

How do you Home Bakers going forward post-COVID?
The pandemic has kickstarted many new home baking ventures. We have seen so many new home bakers starting up and serving their own delicious treats. Delivery is going to be a key area of growth and potential for all home bakers, and delivery partners like Uber Eats make a lot of things possible.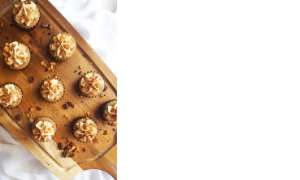 8.

Any advice to anyone who wants to start their own business?
Perfect your product before launching. A common mistake people do is launching something new too soon, and then perfecting it over time. By the time that dish is perfected, people have already lost faith in it. Watch out for feedback that stems out of courtesy. Family and friends would sometimes feel obliged to praise a dish out of courtesy, even when they have disliked it. Make sure you get honest feedback from everyone you ask.
*. Cake a Break serves through Uber Eats. Pre Orders can also be made through their Instagram page (@cakeabreak_sl). They accept cash on delivery, bank transfers and bank deposits.
SWEET DOPE
Always a fan of mixing sweet her sweets and alcohol, Vinuri Chandrasekera started 'Sweet Dope' post lockdown. "Who would not love some alcohol in their cakes? Its double joy in one piece of cake!".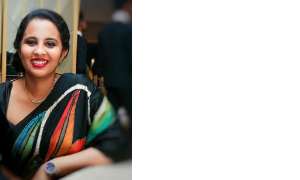 I offer cakes, cupcakes, biscuit pudding, chocolate mousse, tres leches and chocolate tarts for the time being, and of course, all of it can be infused with liquor according to your preference. My signature cake would be my Ultimate Coffee Mexican. It is a vanilla and chocolate cake soaked in Kahlua and Brandy with decadent chocolate ganache filling and coffee brandy icing.
2.

When did you start operations?
I commenced operations after curfew. I work fulltime at an investment bank, but baking has always been my passion. The lockdown period gave me some extra free time to bake a lot. I always wanted to follow my passion, but it always got pushed with work, but this lockdown gave me time to think about it and the gave courage to start my own thing. Even before lockdown, my office colleagues were the first customers who got me to bake for them. My friends encouraged me a lot to start my own thing. I had this idea before the lockdown, but that period gave me some time to focus and start on it.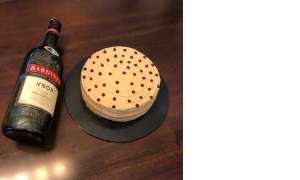 3.

How are you ensuring the proper hygiene measures are taken in preparation and delivery?
Hygiene in food preparation is vital, and I always make sure I take necessary steps to make sure my cakes and desserts are made with utmost love and care. Also, I am a bit of a clean freak. I clean as I go. I only take a limited number of pre-orders because I want to give the best quality products for my customers.
4. What was it like running your operations post curfew?
I love baking. I started baking at a very young age. Even with my fulltime job I always found time to bake. Baking a cake for someone's birthday or any special occasion just gives me a sense of satisfaction and it is very fulfilling. It is a stress reliever for me. Especially I love the feedback and comments I get from my customers; it makes me more driven to do better and innovate new flavours.
5.

How has COVID-19 and the current state of the world changed your business and your baking?
The current situation has given so much perspective in life. It made me realize life is too short to not to do anything you love. Following my passion was the best decision I made. I'm lucky to have family & friends who will support me every step of the way. It is a challenge to manage my passion with my work, but I think I'm up for the task.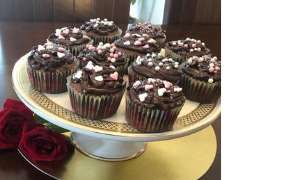 6.

How do you see Home Bakers going forward post-COVID?
This lockdown period made many of us entrepreneurs. And I think home baking was one of the major things that came out of it. The competition is very high, but I guess each home baker has a unique flavour to offer and people also started focusing on more home bakers. So, there is a high demand for home-baked cakes and desserts as it has a more personalized touch and it is made for order. It is the word of mouth and the reviews from your customers that will make you a successful home baker. As long as you deliver the best quality products they will always come back. Social media also plays a major role for us home bakers as it is a very easy way of capturing the customers.
*Sweet Dope takes orders via Facebook & Instagram (@sweetdopeSL) and accepts bank transfers and cash payments.