If you asked Hasanthi Gunatilake whether she knew she'd one day be an up-and-coming home-based chef – she'd probably answer in the negative. She's a pre-school teacher by profession – has been one since 2005 after finishing her Advanced Level and she continues to teach full time even today.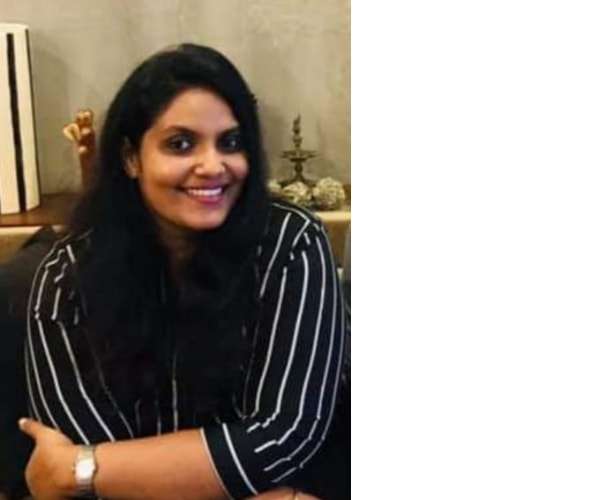 At best, she would say she had always enjoyed cooking – it was certainly in her blood. Her father had built a career as a reputed caterer working at Geoffrey Bawa's properties in the early 60s–70s followed by opening his own catering company upon retirement. Hasanthi vividly recalls watching her father hard at work and states that it was natural that she was influenced by her father's love of cooking.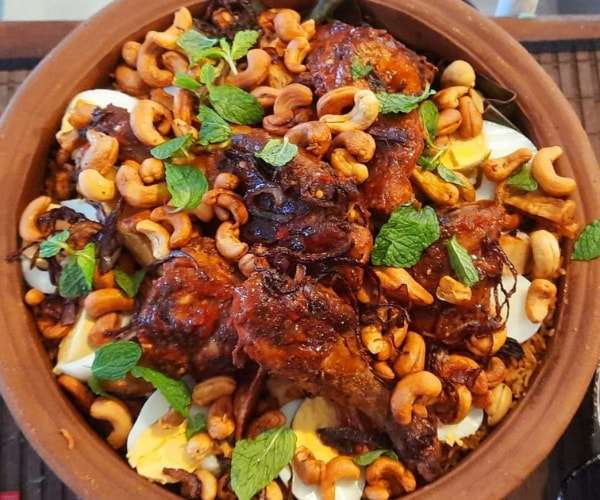 Hasanthi taught herself to cook at a young age. She tested out recipes and got creative and sent out her final dishes as treats to friends and family. Her dabble in baking proved to be a success when she was urged by close friends to start taking orders for birthdays, anniversaries and special occasions. She started her first business 'Cake Club' (later to be known as 'Taste Box') back in 2014 taking orders for cakes for all occasions.
And while 4 years concocting all kinds of sugary delights has made Hasanthi somewhat of a sweets connoisseur, Hasanthi shares that she always felt that her true passion for cooking laid in the savoury aspect. In 2019, she slowly made her transition from the sweet to the savoury by building a clientele through orders for grilled sandwiches. But it was in 2020, one experimental biriyani recipe later did Hasanthi find her true calling.
"A friend of my sister wanted a biriyani done for a party and asked if I could possibly do it. I've never really tried my hand at biriyani before," she confessed, "After I delivered the food to her, I was so nervous! I didn't even ask her how it was." But the nerves turned out to be just nerves as Hasanthi got glowing compliments and feedback from her friend and guests and in no time at all, she found herself making her famed Biriyani for more friends and word-of-mouth clients. Thus, 'Made with Love by Has' was born.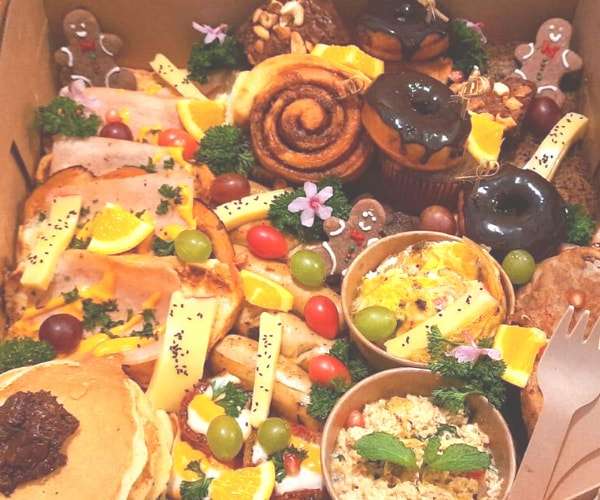 Made with Love by Has has its own take on Biriyani. While the traditional Biriyani is loved by all, it is also offered by everyone restaurant, café and home business in town and Hasanthi strived to find a way to make hers stand out. The recipe she has crafted is one that is slightly westernized with additional elements to the Biriyani like gourmet kochchi sausages, potato wedges, pineapple, and a handful of toasted cashews. The Biriyani offered in chicken, pork, seafood and vegetable options come in 3 different portion sizes. The One Man Show Biriyani for 1 includes the basics with marinated honey glazed pork chops or chicken, bacon-wrapped kochchi sausages, pineapple, potato wedges, egg and raita while the 'Api Dennata' for 2 and the Pot Biriyani for 4-5 persons offer additional elements such as vegetable samosas or batter-fried mushrooms that can be customized to preference.
Made with Love by Has also has a range of party favours and finger foods perfect for kids' parties or high tea such as egg boats, mini pastries, cutlets, sandwiches, mini pizzas and wraps as well as eclairs, profiteroles, doughnuts and cupcakes among many others. She accepts bulk orders above 10 pax and also offers these items as platters for smaller gatherings as well as other platters curated for occasions like breakfast such as the English Breakfast Platter and the Ambula Sri Lankan Breakfast Platter or platters for small parties like their TGIF Platter.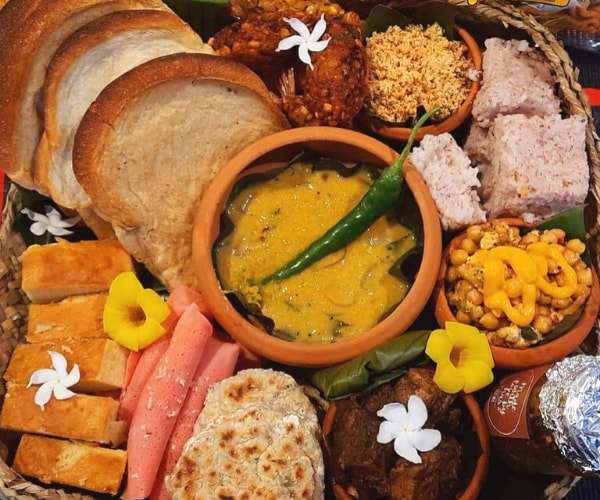 The name 'Made with Love by Has' was chosen because this home-based business is a labour of love for Hasanthi who still works full time as a teacher. "I love being a teacher but I also enjoy cooking and being busy and this venture has allowed me to fill my free time doing something I absolutely love. I'm so thankful for the support given to me by my parents, my husband and my kids who make it all work for me. There is something so great about seeing my customers happy and loving the food I made!"
Made with Love by Has offers specially customized and curated menus for any occasion. They require 24 hours prior notice for all orders. Made with Love by Has can be reached via Instagram (@made_with_love_by_has) or at 0777331967.