With home-based food businesses booming post-pandemic restrictions, K's Kitchen is a recent addition to the industry that was welcomed with much fanfare, love and support. The chef behind the brand, Kesara Kahandaliyanage (more popularly known as 'K') is on the autism spectrum and for as long as he can remember, he has always dreamed of starting his own food business. While his autism presented learning and development challenges, with the help of a strong family support system and a passion for food and cooking – Kesara gained experience working in commercial kitchens and took the 2-month lockdown to finally turn his dream into a reality.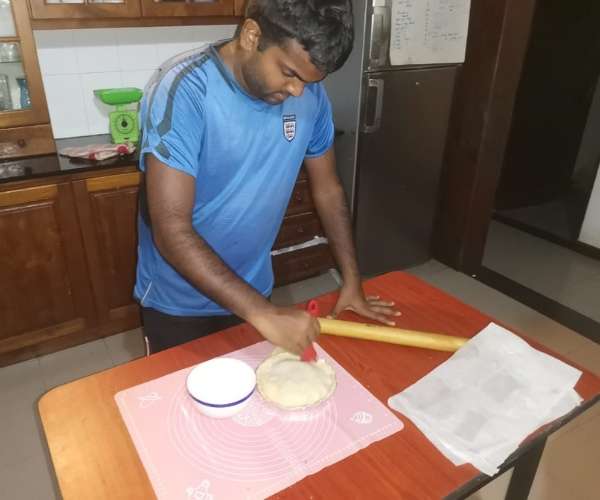 When did you start to love cooking?
Kesara: I have always been fascinated by fire, I like the sound of crackling firewood and I love using huge pots and pans. At my grandma's house, there was a woodfire and I would create many concoctions putting anything I could find – leaves, flowers, coconut, refuse food scraps – to make something. So, my mum taught me to cook and helped me make use of my obsession. The first thing I learnt to cook was scrambled eggs (I love eggs!) but my favourite thing to cook has always been noodles. I remember looking into a pan of water I had put on the stove to boil and just holding a packet of noodles to drop into the water and both my sisters really enjoyed my spice mixes so they would just ask me to make noodles all the time. Now I cook dinner at home and my mum and I experiment with different recipes to make it special for K's kitchen.
K's Kitchen seems like a family operation – how do you all work together?
Kesara: My sister looks after the business side and my mum helps me with the cooking. When it comes to making short eats, it's all hands on deck because my fine motor skills are not great so everyone helps!
Before starting K's Kitchen you've worked in commercial kitchens like Chariot and Giovanni's. What kind of skills have you picked up?
Kesara: When I started working at the Chariot, I learnt how to operate machinery to make the pastry, I learnt to follow a schedule and to work with the team. At Giovanni's, I learned about Italian cuisine and how to prepare meat and vegetables for pizzas and to make pizza dough.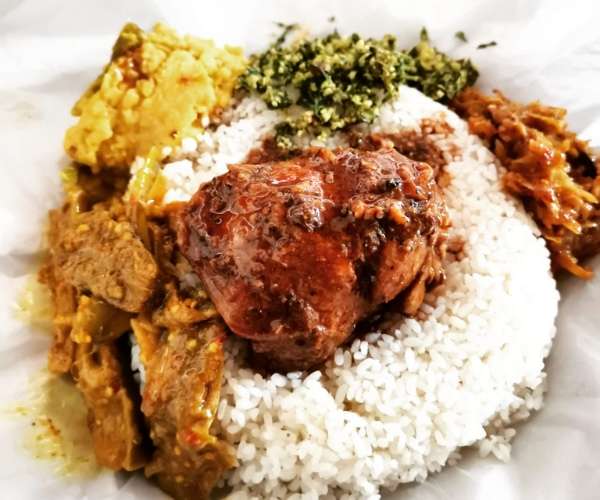 What has been the most challenging aspect of launching your own home business?
Kesara: We have been very lucky that we have been getting orders, but we sometimes can't take on the number of orders because we don't have access to some equipment that would help us to run the business so controlling and limiting our orders has been challenging.
What is your personal favourite dish from K's Kitchen menu?
Kesara: I love to cook any kind of food; my favourite food is Italian and I like to combine different flavours to create delicious pasta. Sarana Pasta with Cheese Sauce is one of my favourite dishes to cook. I also enjoy making Jeera rice and other Indian food, because it reminds me of my stay in Bangalore when I was small. Pappadam curry is a family recipe and people always look surprised when they hear it so I like to serve something they have not
tasted before.
We've seen so much love and support for K's Kitchen everywhere! How has the feedback been?
Kesara: I am very happy when I get orders and when they say that they have enjoyed my food.
What advice do you have for aspiring young chefs to learn?
Kesara: Get experience at a commercial kitchen, experiment with spice combinations. Improve knife skills and most of all- practice at home and get proper feedback.
What future plans for K's Kitchen?
Kesara: In the future, I want to have a food truck where I can serve fusion food.
Helping Kesara launch K's Kitchen, his mother Malathi Kahandaliyanage has always been his biggest supporter, becoming a special educator to create safe working environments by finding routines and schedules that allow Kesara to do what he loves.
Being that Kesera's autism makes him both hyper and hypo sensitive to what is around him – how did you create a safe working and operations environment to help him run K's Kitchen?
Malathi: When he was younger, we had to be hyper-vigilant since he had no idea about danger. When taught how to use kitchen equipment like a knife and make sure he follows instructions and having consequences when something is not done correctly, like any other child, Kesara also learnt. To make things easy we use schedules, notice boards and timers so that he can work independently. His tools of the trade like mixers, blenders, and high-pressure cookers make things easy for him.
Kesara has such a resilient story and it seems like you played a significant role in it – what kind of support system did he have to get here today?
Malathi: I personally believe that every single person that has met Kesara has contributed for him to be the person he is today. I became a special educator just to help Kesara to understand how the world around him works. Because of Autism, he sees and feels things differently especially with his hypo and hypersensitivity to the surrounding. I have reached out to people whenever I needed help to make Kesara understand the social norms - like in school, what I wanted him to learn was social skills and how to get along with his peers rather than book knowledge. His sisters are also his biggest supporters they have always taken care of Kesara's needs and his welfare, without their support - Kesara couldn't have started K's Kitchen. Shiwanthi is the one who handles the business side of K's kitchen because Kesara can only cook.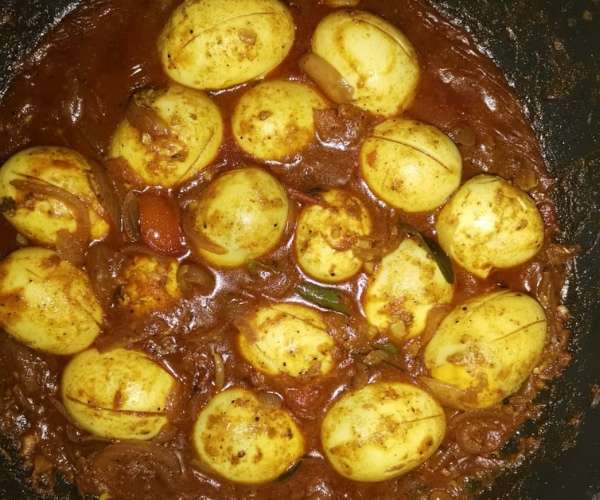 K's Kitchen breaks many stereotypes surrounding autism – what do you hope people take away from this?
Malathi: As a mother, I would like to tell other parents of children with Autism to look for the passion and the strength of their child and help them to find something that they can excel at and look for career opportunities in the field of their interest and always believe that they can do it. I want people to know that Autism is not a disability, it's a way of life and when given them the chance to be themselves and accepting them as a part of the community we become an inclusive society that's empathetic and respect diversity where everyone has a chance to be productive human beings.
What have you personally enjoyed about K's Kitchen since its launch?
Malathi: Honestly, I have been humbled and overwhelmed by the support K's Kitchen has got and to see Kesara so happy and proud when he gets feedback from the customers is amazing. I have enjoyed seeing how the family and friends rally around Kesara and I do believe with the help from the community, K's dreams of having his own food truck or a cafe where others like Kesara can pursue their dreams of cooking and serving food cooked with LOVE will come true.
K's Kitchen offers a variety of catering options of Sri Lankan, Chinese, Indian and Italian cuisines as well as short-eats and pies. To place an order or for more information, get in touch with K's Kitchen via 0778861972.