How do our food experts cook and eat? This week, Sav takes our Q&A! Of food blog "Bread, Broth & Brieyond" and home cake business "Mad Batter by Sav" - Savindri Perera (@savisquishles) has singlehandedly taught most of us (this writer included) the very A to Z's of cooking Sri Lankan curry and the art of baking. Her foolproof chicken curry and low fuss biriyani recipes speak for themselves and on this week's segment, we get a peek into the culinary world of @savisquishles as she tells us about her biggest kitchen pet peeves and why she thinks unicorn food is ridiculous!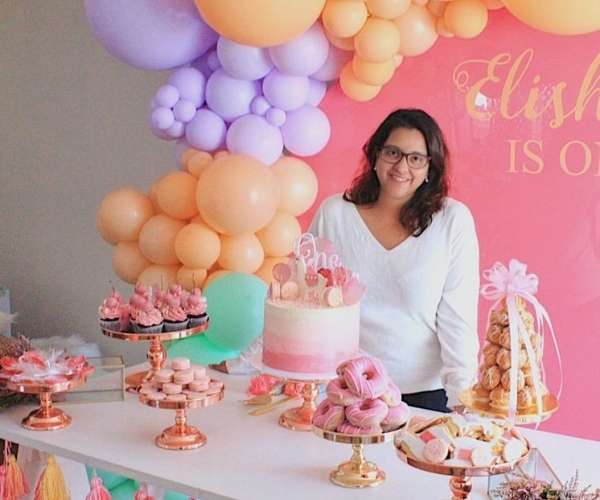 If you were to have an endless supply of any food — what would it be?
I'm going with the cliche that says rice and curry because honestly why would anyone want anything else?
What are some small habits or rituals you have when you are cooking?
This is perhaps common of most trained chefs and despite not being one I've gotten into the habit of cleaning as I go, not just for food safety standards but also to avoid my sink being a cluttered mess of dishes. I also NEED to have either Spotify or previously watched show going on the background to keep me company (currently I'm rewatching 'Avatar - the Last Airbender').
What is the most useless and useful item in your kitchen right now?
Most useless item would be my butter warmer. Yes, it's a specific apparatus to warm butter (because microwaves are so 80s?) It's duck egg blue and I love it. The most useful item is my Global G2 chef knife. I absolutely use it for everything!
What is a dish you would eat but never cook?
Pulled pork eggs Benedict! The amount of work and prep to create one serve is just not worth it!
What was your favourite childhood meal?
My mother was a fantastic cook so honestly picking a favourite meal is like trying to pick a favourite fry in a fast-food meal... but perhaps my memory always first goes to Crab Curry lunches on weekends. Ammi was exceptional at cooking seafood and her Crab Curry was better than most. It had a thinner, spicier gravy than most crab curries which made it perfect to be paired with rice and mukunuwenna, and the leftover curry was perfect for being mopped up with some roast paan.
If you had Rs. 500, what meal would you make with it?
Rice, tinned fish thel dala, gotukola sambol, dhal and papadams. Surely 500 bucks would fit that list?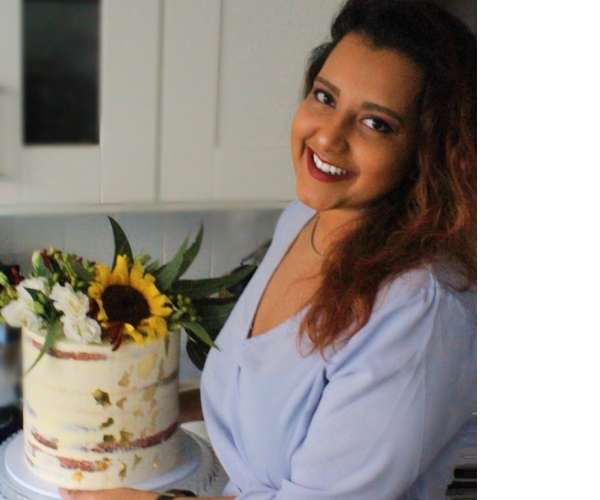 Whip up a meal to impress someone?
A terrine with crusty sourdough for entree, a cassoulet and an oak lettuce salad for main and poffertjes for dessert
What would your last meal be?
The Yellow Rice menu at DBU or karawila thel dala, mukunuwenna (yeah I said it), red rice, papadams, deep fried chillies and cashew curry. Or even just an assortment of short eats and a strong cup of ginger tea.
You are entering a cooking competition - which one would it be and who are the judges you want to impress?
MasterChef Australia of course! And I think I just want to be Melissa Leong's friend. She's an amazing food writer and all-round awesome person. If I win her love then I'm happy!
What's a dish you'd like to relive again for the first time?
Crème brûlée!
Your biggest kitchen pet peeve?
People who don't wash their rice... ugh, why?! Also, people who continue to use blunt knives. It drives me mental.
In your opinion — what's the secret to a good Sri Lankan curry?
Really good quality spice powders and the knack to know how to use them! Unfortunately, the latter isn't easily taught or learnt.
If you could dis-invent one thing - what would it be?
Unicorn/mermaid food. We do NOT need rainbow coloured bagels people!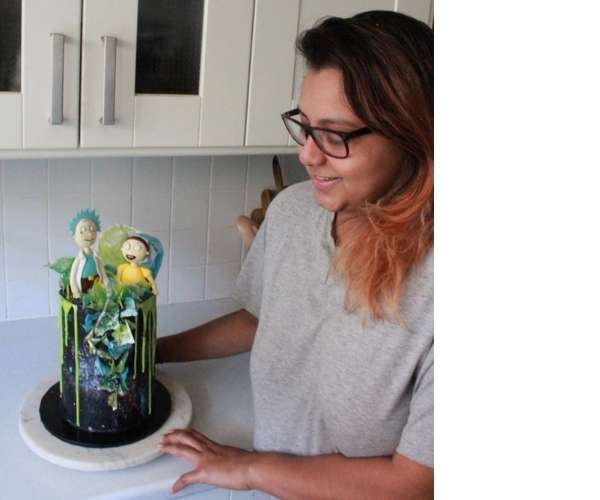 Your thoughts on modernising traditional dishes?
It's important to bring dishes into the modern era - not just to fit the new technology we have for cooking but also to adapt it to modern techniques and modern lifestyles. For example, a ploughman's breakfast really shouldn't be something most working class people in desk jobs should be having for breakfast because that's how you get diabetes so how can we then preserve the essence of what's great about a dish but also allow it to evolve? I think internationally Massimo Bottura has done this task so well and locally in Sri Lanka so has Dharshana Munidasa! Unfortunately, purists will always push back.
It's 2050 — what are you doing?
Running a successful gastropub somewhere in South Australia. If the food is not grown in the kitchen garden it will be sourced from local farms, as will the booze. The menu will feature all my favourite Sri Lankan flavours made with the amazing produce South Australia has to offer. In 2050, I will also have two dogs and a duck named Waddlesworth.