How do our food experts cook and eat? This week, Shalini Fernando of Isle of Gelato takes our Q&A. Forever changing the way we look at gelato, Shalini Fernando is one of the two faces behind Sri Lanka's artisanal gelato brand 'Isle of Gelato'.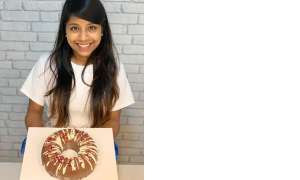 Did you grow up in a cooking family?
Well, yes and no. My parents were not into cooking at all, but my grandma and my aunts love
to cook!
What is the most useless and useful item in your kitchen right now?
The most useful is definitely my rubber spatula. As for useless I'm not sure, I end up using pretty much everything!
Do you listen to music when you are cooking?
YESS! I love listening to music while cooking. I don't really have one particular song I listen to on repeat, it'll always depend on the mood I'm in. But these days I'm listening to 'Say So' by Doja Cat on repeat!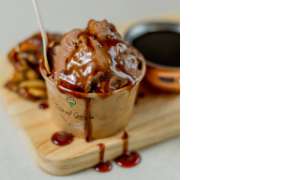 What is your go-to drink?
This is going to sound terrible but I am a Coke Zero addict!
What is your #1 guilty pleasure?
A nice tub of Puttalam SeaSalt and Caramel gelato from Isle of Gelato of course!
What ingredient is underrated?
Definitely Salt!
What's a dish you've tried and tested but failed in making?
Way too many to count!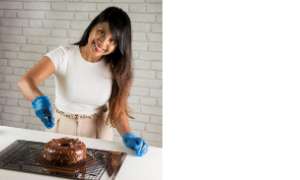 What item in your fridge would you rather not admit to having?
Hmmm, I do admit I have a lot of junk food in my fridge!
What food trend do you love and hate right now?
I am really loving the concept of grazing tables and oat milk right now. Hate would be a strong word for it but something trending that I don't love is Kombucha!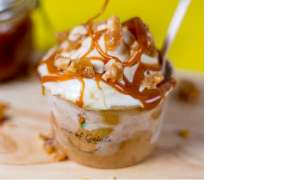 What would your last meal be?
A buffet of dessert! I am a sugar addict!
Easiest meal to impress someone?
Hmmm maybe a Lasagna? It's hard to go wrong with it.
You are entering a cooking competition - which one would it be?
Oooh, Masterchef!
Your worst kitchen mistake?
There's not one in particular. I always make a few blunders in the kitchen because I hate to follow recipes.
Which ice cream flavour reminds you of your childhood?
Elephant House chocolate ice cream brings back so many memories from my childhood!
When I was growing up, Elephant House ice cream was always something we had at home.