Day 2 of Fairway Galle Literary Festival 2018
"We were too white to be brown and too brown to be white. It took a lot of writing to be comfortable with the middle ground"
Nayomi Munaweera and Shankari Chandran have a few things in common, both authors of successful books, both of Sri Lankan heritage and both struggling to find their identity torn between the country of their heritage and the country that they live in.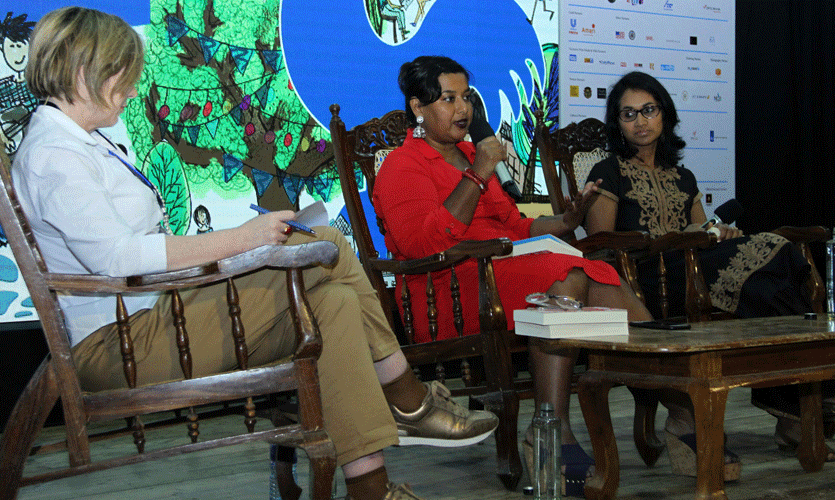 Nayomi Munaweera is an award-winning Sri Lankan-American writer, whose books include 'Island of a Thousand Mirrors' and 'What Lies Between Us'. Shankari Chandran is thriller writer and a lawyer whose first novel 'Song of the Sun God' was shortlisted for the Fairway National Literary Award 2017.
At their session, they each read experts from their books highlighting the similar characters and backgrounds the two books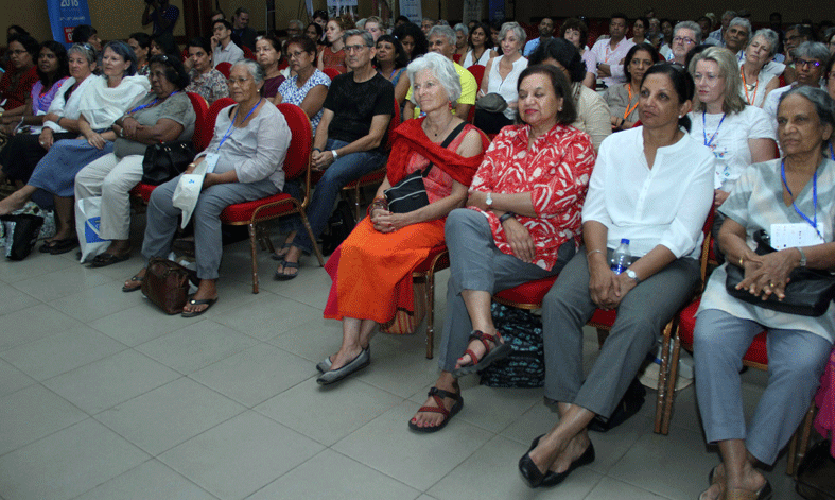 share. In discussing the books and their context, both Nayomi and Shankari dived into topics culture, women empowerment, sexual offenses and reconciliation which are touched and dealt with in their writing.
On writing about the country, the culture or the experiences that they haven't lived through, both Nayomi and Shankari spoke about what it is like to be a diasporic writer.
"We were just told stories, myths and beliefs while we lived abroad. So on one hand Sri Lanka was very real for us but on the other hand we were living in a different, created world where we lived but no one really knew about where we came from."
Speaking to us after the session Nayomi told us that the session was 'fantastic'.
"We got to talk about some really deep issues and it was great to really get into the discussion".
"The session was so much fun!"
agreed Shankari.
"I'm so honoured to be here and so gratified at how Sri Lanka has embraced the novel."

We also spoke to some of the audience members who attended the session to gather a few comments;

"I enjoyed it. I really liked the symbiosis between the two authors and how they reinforced each other and was very reflective of their lives" – Sakunthala




"It was pretty good. Both of them have taken up stories from their history and has found their identity through their writing" – Ashan


"Both were excellent and deliciously articulate" – Erica


"It was interesting to hear their thoughts on the diaspora" – Ami


"We really enjoyed hearing their point of view" – Bethany


"They both spoke on such an interesting topic and welearnt a lot from them both" – Pam

"Really proud listening to these diaspora writers and it was just such a stimulating conversation" – Anon

"What a powerful discussion. They addressed some serious issues and stressed on the importance of not sensationalizing violence" – Kimaya