An evening of empowerment and entertainment and of flair and fun; the Ladies VIP night was hosted in celebration of the International Women's Day on 3rd March 2020 at Shangri-La Hotel, Colombo. The proceeds of the evening will move towards the Emerge Lanka Foundation, a charity for sheltering child survivors of abuse.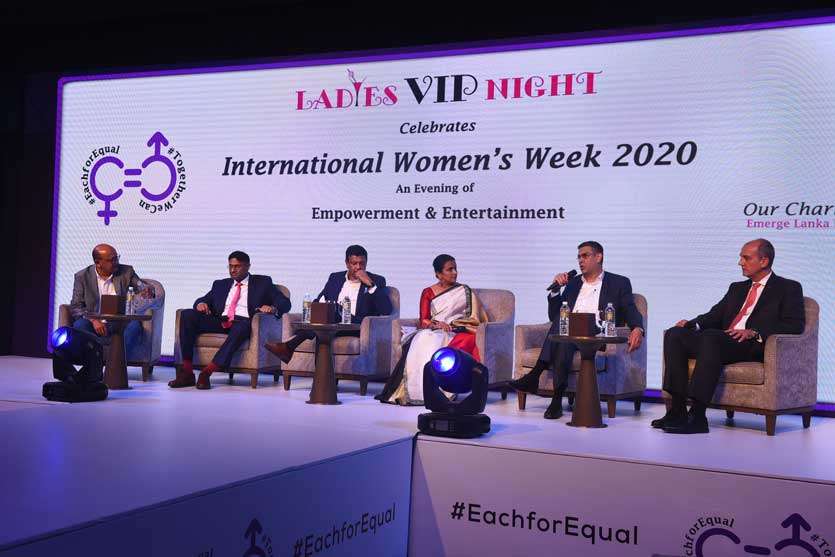 "Equality should be everyone's goal. The fact that we still equate feminism with extremism shows how much more we should learn about it. Development and equality are so intricately linked and we cannot simply have one without the other" said 17-year-old Rika Goonetilleke, kicking off the evening with a thought-provoking dialogue about this year's women's day campaign; Each for Equal.
On par with equality being 'everyone's' goal; the all – men panel discussion delved into equality in the workplace with industry giants such as Ajay Amalean (MAS Holdings), Mano Sekeram (99X Technology), Nikhil Advani (AIA Insurance), Janek Jayasekara (Akbar Brothers Group) and Timothy Wright (Shangri – La Hotel, Colombo). Moderated by Savithri Rodrigo, the panel discussed about empowering women of their industry, enforcing zero tolerance policies and making the necessary alterations and adjustments to help employees strike an ideal home-work balance.
The latter portion of the evening made way for a fashion show featuring local designers such as Aslam Hussein, Ramona Oshini, Sonali Dharmawardena, Charini, Limak and L'atelierTouche in collaboration with leading jewellery brands the likes of Colombo Jewellery Store, Bullion Exchange, Pearl Studio, Precious Ceylon Gems and Jewellery and Summer 67 to present a riveting one-of-a-kind runway show. The highlight of the show was Stephani Siriwardena's stunning live vocal performance as she took to the ramp belting out to Aladdin's 'Speechless' in a powerful reminder of the cause of the evening.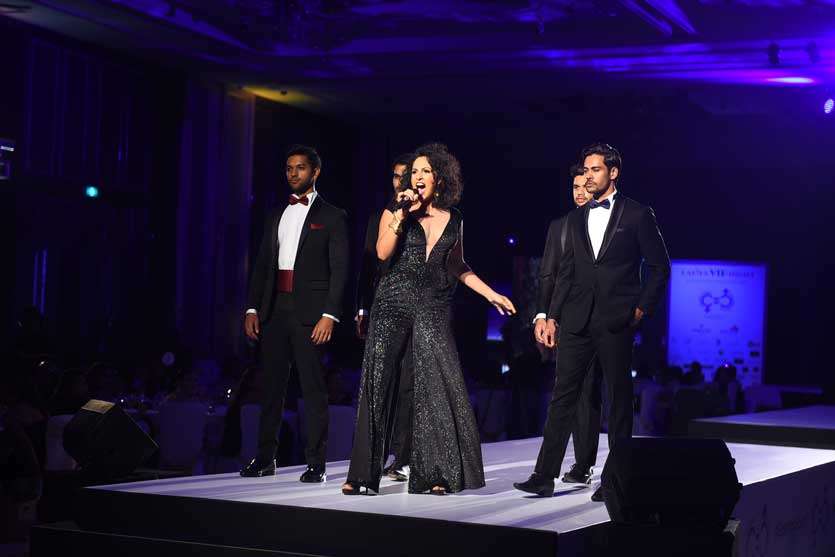 Shangri – La Colombo also presented a gastronomical dining experience with a 5-course dinner bringing out the best of its in-house restaurants; Shang Palace, Kaema Sutra and Capital Bar and Grill.
"The Ladies VIP Night was a great success! The feedback from all our guests tonight was so positive and that makes all our hard work worthwhile.We hope that progress will continue to be made and that collectively we can strive to work together to make this an #EachforEqual world. I strongly believe that the fight for equality is not just a women's issue but rather a human issue and together we can make this a more enabled world. Aspecial thank you to all oursponsors, partners and our guests who came out to celebrate International Women's Week 2020 to make this a sold-out event!"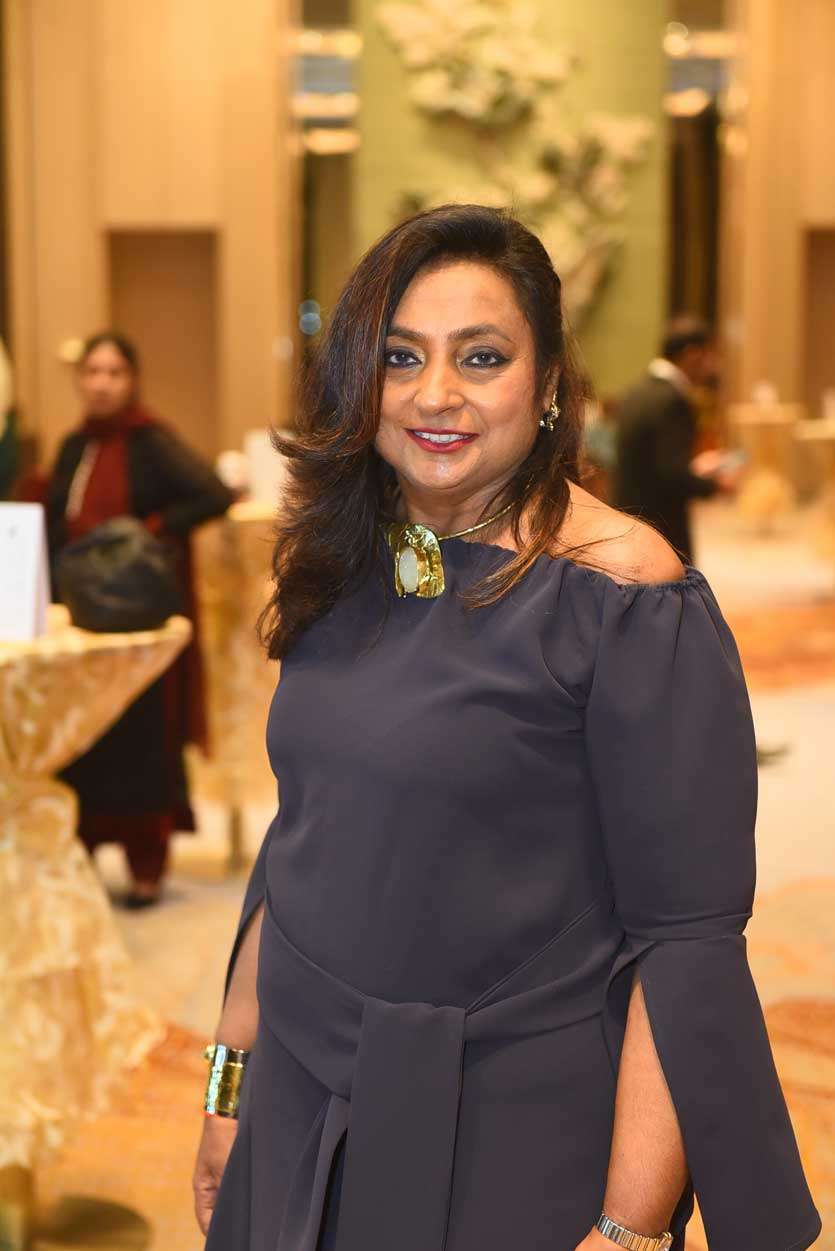 Latika Alok, Event Producer, Ladies VIP Night
"Well I think the show went off well. I was so happy with the fashion show because we experimented with the hair and makeup and it went off so well! It's a great event to support women – hats off to Latika!"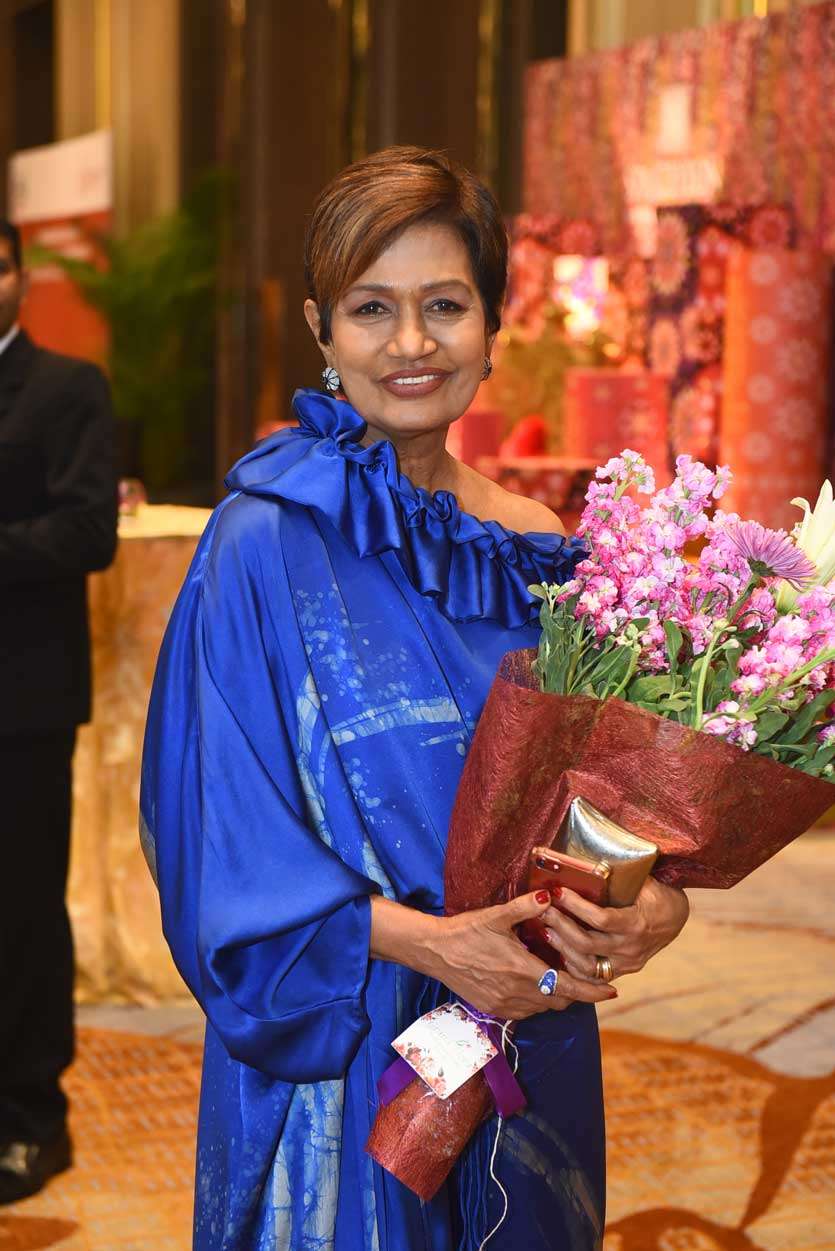 Ramani
"I thought it was an amazing show. While every day is women's day – celebrating women on a day like this is a great idea. I really enjoyed the fashion show and panel discussion where I learned a lot about how important it is to look after your workers and change policies to create a better work environment"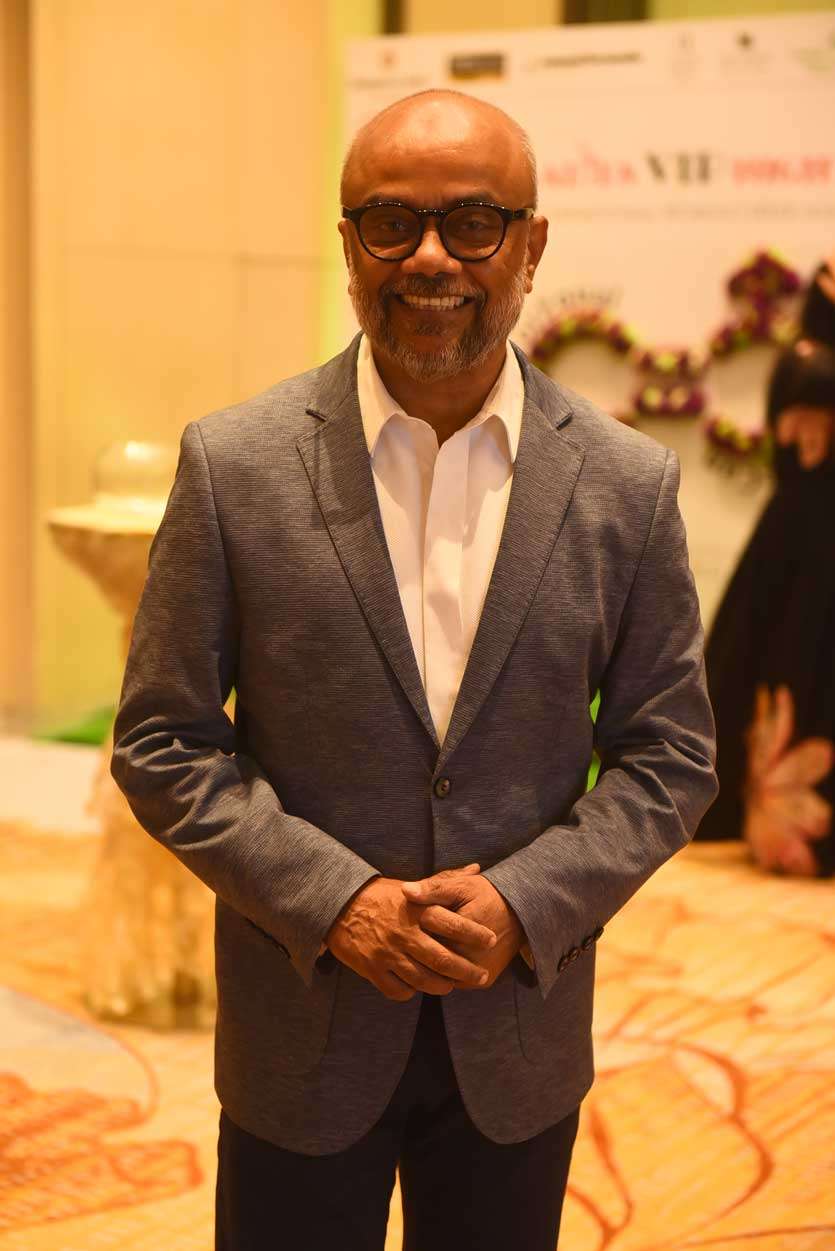 Fouzul Hameed
"Every year Latika always creates an event centered around empowering women and it's great to be a part of it. My collection was inspired by the olden day Sri Lanka to highlight about our heritage and history. The show was fantastic and it was something new and everyone had a great time."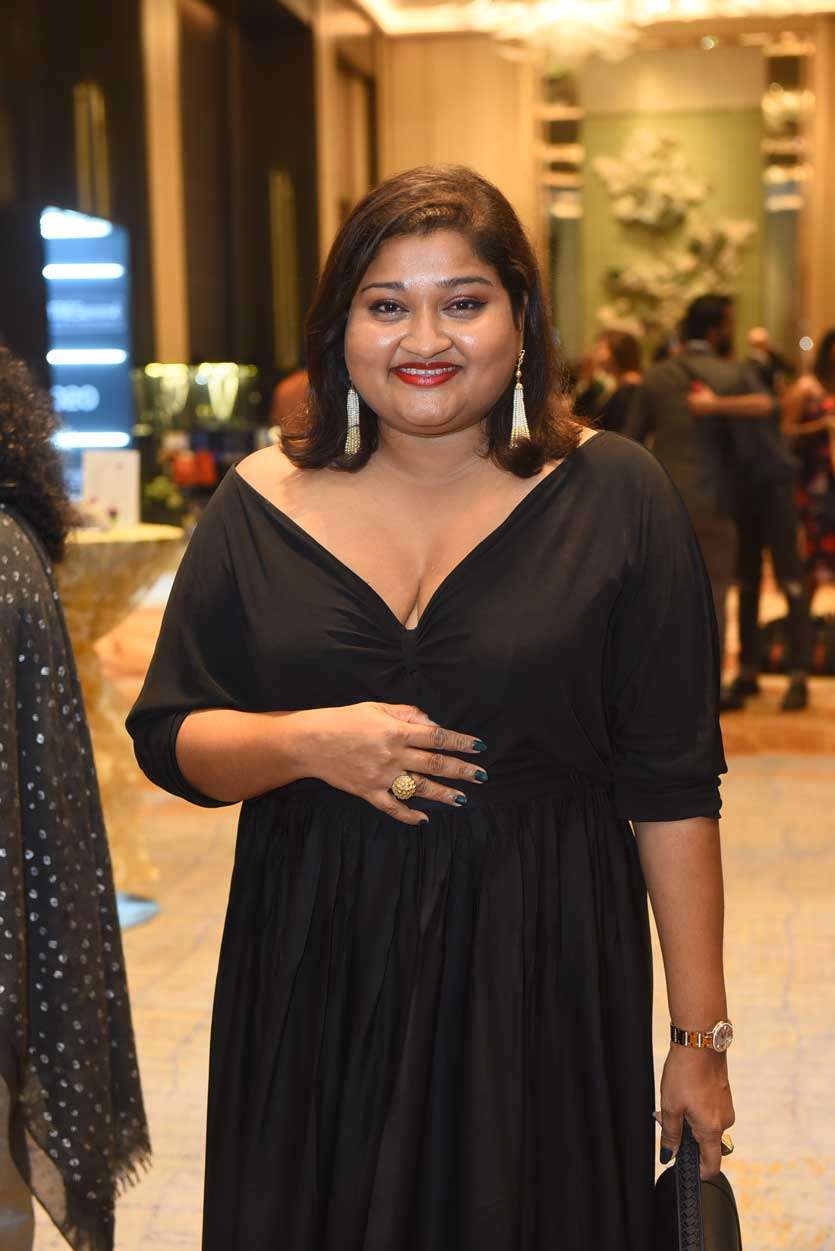 Ramona
"It was very exciting and very different"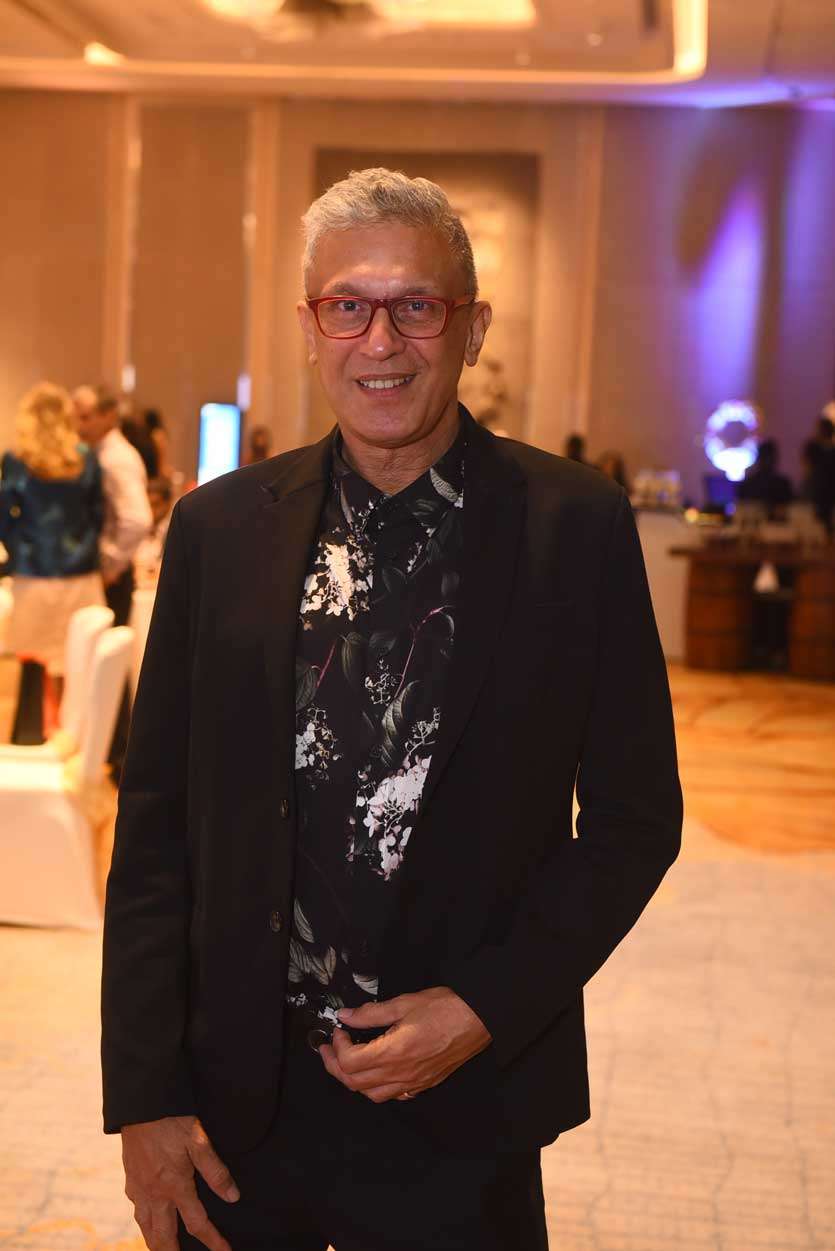 Brian Kerkoven
"It was such a great show. I came last year and enjoyed myself so I was excited to attend this year as well. It was excellent, really. The food was good, the show was good and I'm excited to come next year as well. It's an event that really keeps the spirit of a woman alive!"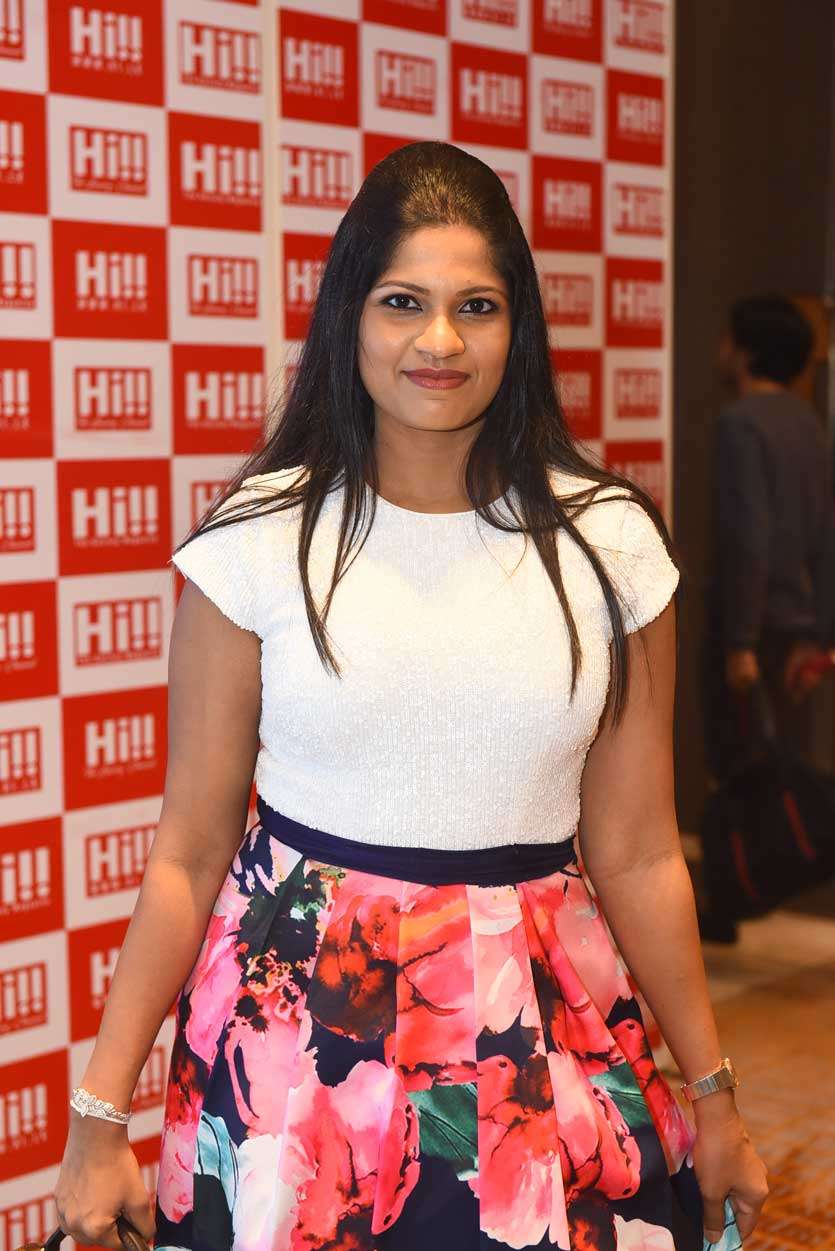 Dr. Sanuki
"It was good – such a great awareness campaign"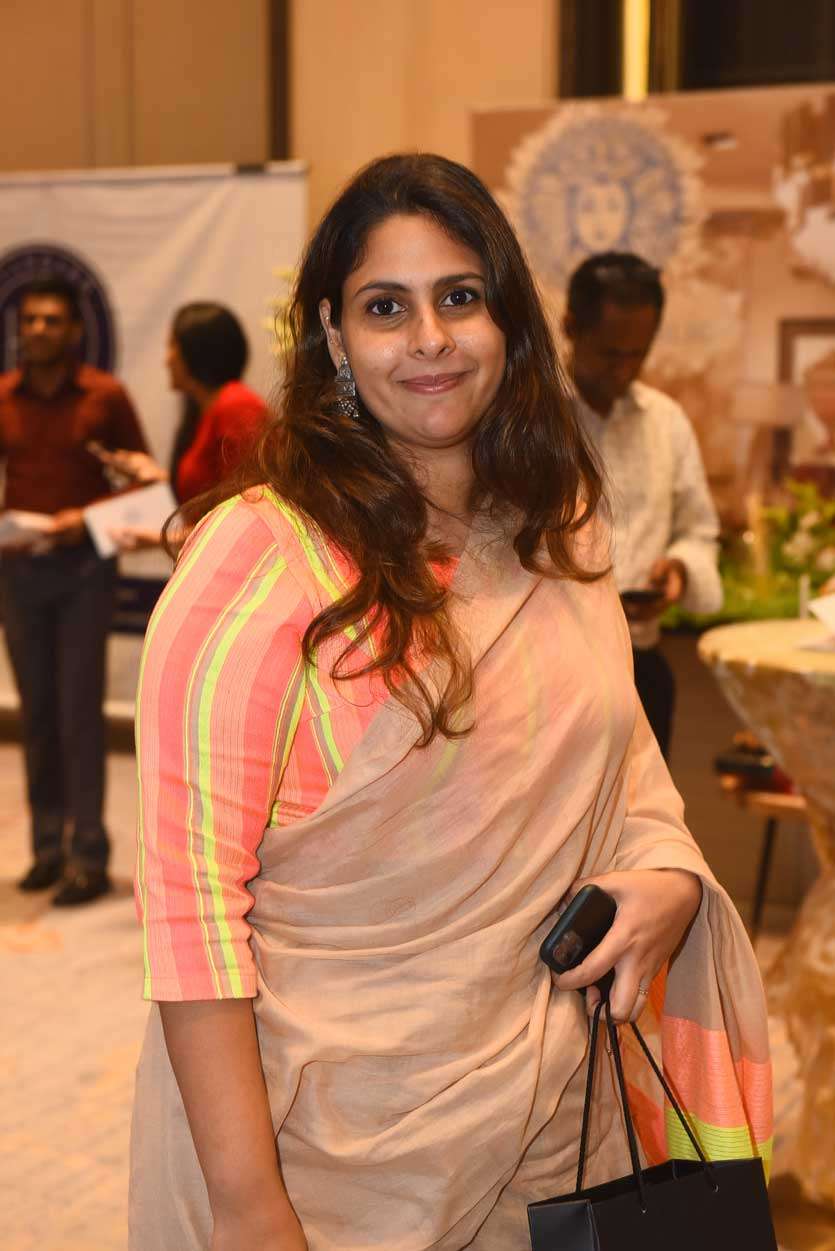 Umesha
"It was a fantastic show. We all had such a great time. The panel shared some interesting thoughts – I just wished it was a little more audible. Hopefully what the panel discussed about having zero tolerance policies and having an equal workplace will also get implemented in other companies in the future and we'd see more women in top positions!"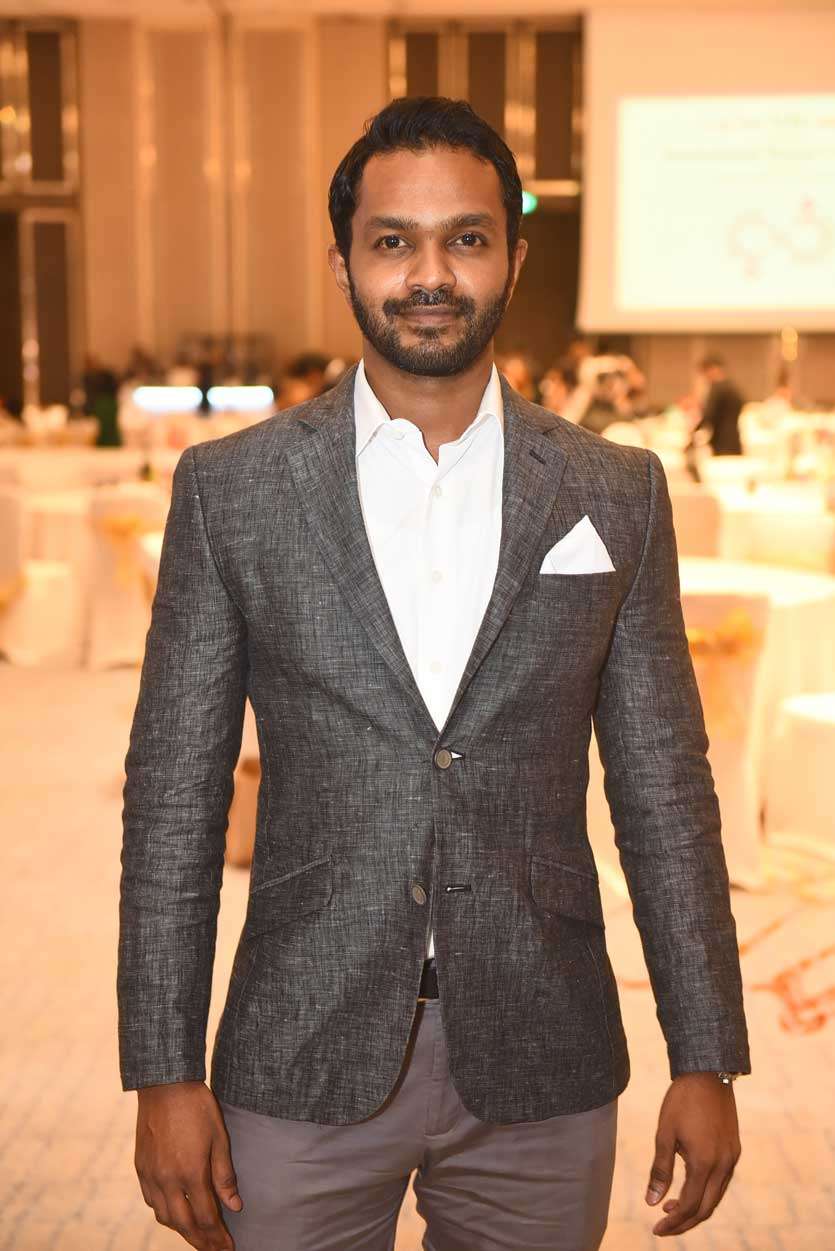 Mihira
"I thought it was a great event and the fashion segment was super exciting. The food was also amazing and it was a successful evening"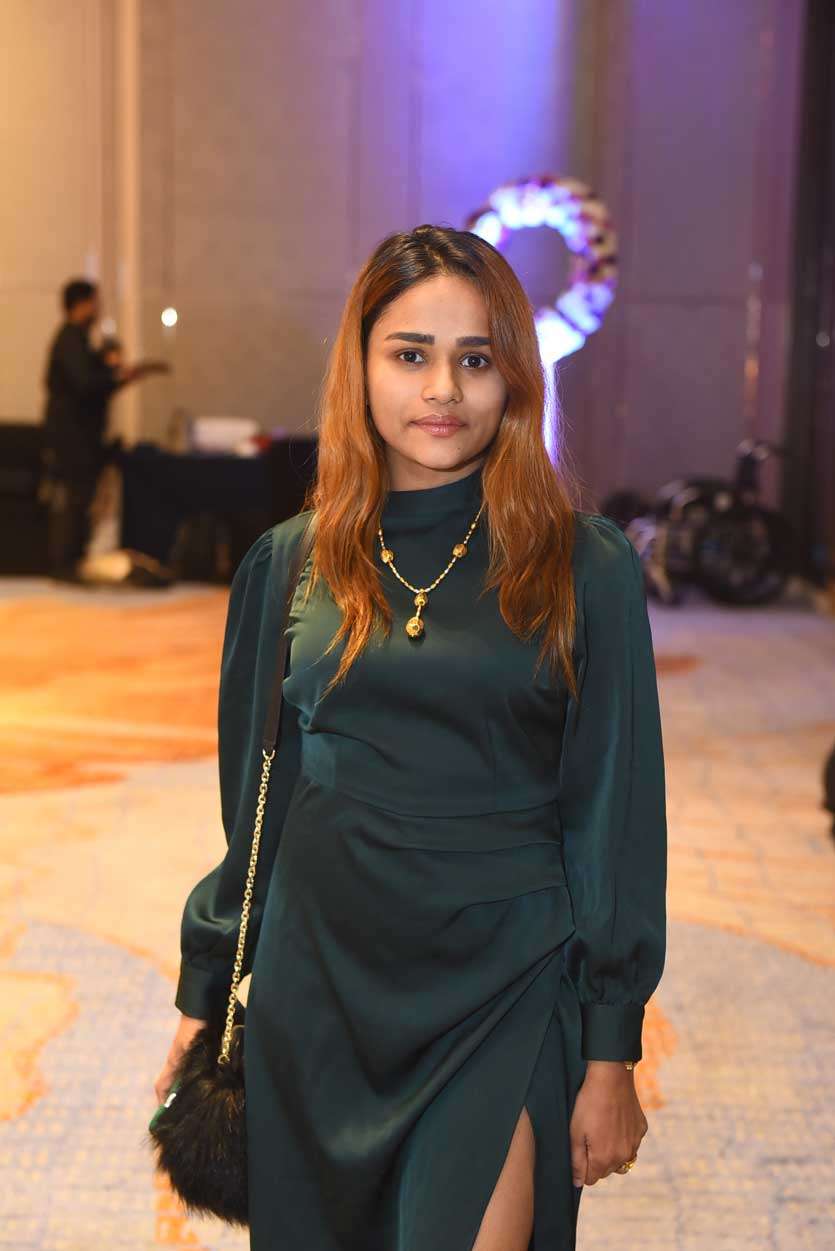 Nathalia
Pictures by Manoj Ratnayake