Encouraged at a very young age by her father, to engage in numerous sports such as swimming, tennis and karate in addition to dancing, and going on to win many medals for the various events she participated in, including a bronze medal at the South Asian Karate Tournament in Singapore, Tatyana Lee Jayaratne has a firm background in sports and fitness. In fact she reckons it was the deficiency she perceived while training for karate, of high quality activewear at an affordable price in the Sri Lankan market, that drove her to enter the active wear industry by creating XODUS, a local label that utilised the already available local manufacturing capabilities, to produce affordable active wear that one would still feel and look good in. Items from this line can currently be bought online through their facebook and instagram pages, as well as directly from their pop up stores held every two to three months. In addition, their items are also retailed at Romafour, Beverly Street and Prana Lounge.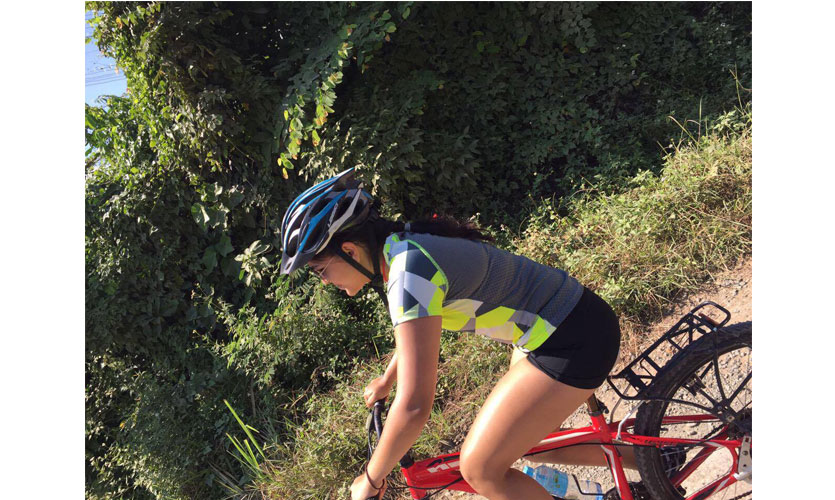 We interviewed Tatyana on what she thinks about fitness, activewear and of course her label, XODUS.
Would you like to share your basic fitness routine with us?
Recently I haven't been able to go to the gym as much as I would have liked to, with work and studies getting in the way, but I do manage to hit the gym at least 3-5 times a week in the mornings. The routine would start with about 20 mins of cardio; running, cycling or cross trainer, followed by some dynamic exercises such as burpees, jump squats and mountain climbers and then some weight lifting for targeted muscle groups, of legs, arms or back on specific days and usually ends with a solid set of abs.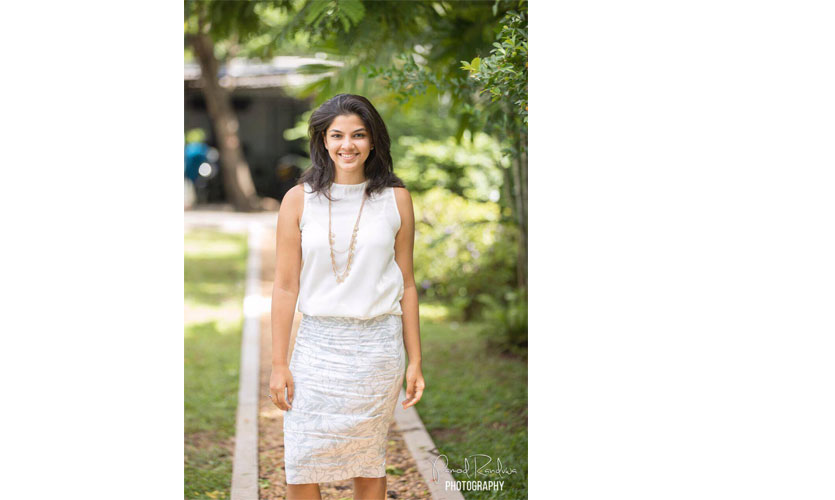 What factors do you think should be considered when choosing activewear?
For me, the choice of activewear depends on the workout I plan to do on that specific day. For instance if I'm doing more weights, I would choose to wear compression gear, just to reduce the risk of injuries and increase blood circulation, allowing me to get a faster warm up in a shorter period of time. However if I try to do more cardio/dynamic exercises, I would want something that's comfortable; allowing me to achieve maximum possible movement. At the same time they would have to be breathable and moisture wicking, so that I'm not pouring sweat at the end of the workout. Overall, when I pick activewear (or make it), I make sure that it's something flattering, trendy and something that I will feel good in and be confident while wearing.
'No performance without fashion' is what the activewear giants in the industry now seem to believe. what's your take on that?
Overall, on a global scale, fitness and active clothing have taken off as trendy lifestyle clothing. In this day and age it's not just about going to a gym and working out or going outdoors for a run; it is imperative that you look good while working out. In addition to this, social media and its involvement in the active community has sky rocketed and there has been a huge boom in the activewear industry with many well-known brands constantly innovating and bringing new trends and fads to the industry. Many well-known celebrities have also capitalised on the trend and entered the activewear industry. Given the recent changes in the industry over the last 5 years, I would have to say that now, performance and fashion do go hand in hand, and if done properly, it is a match made in heaven.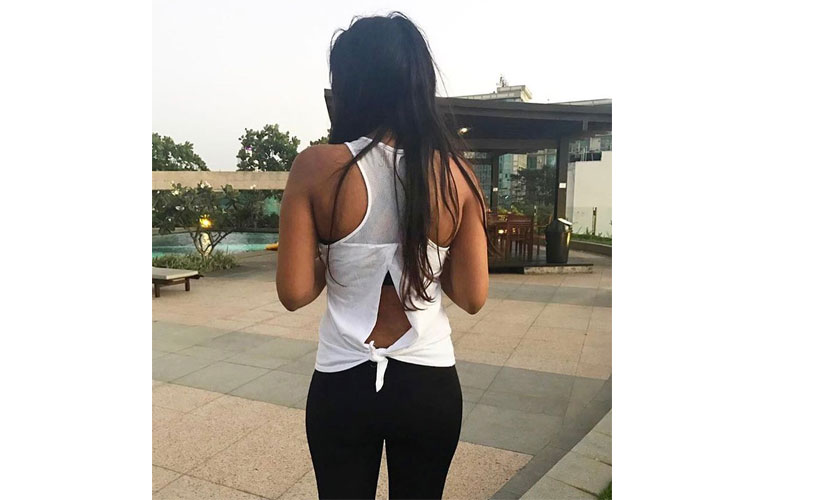 How have you incorporated the qualities, highlighted by all these factors, in designing activewear for your clothing line XODUS?
One of the most loved pieces from the collection is our leggings, which can be worn to the gym or with a casual top. They have high functionality with comfort to last the entire day. We have also played around with prints and mesh panels that many of our customers love and wear out of the gym too.
Has XODUS introduced any new trends to the activewear market?
With our first collection we introduced a range of batik sports bras which had a really good response in both the local and the international market. The vibrant colours and prints incorporated in the designs added a touch of Sri Lankan culture and was something that had not been done before. We collaborated with artisans in the batik industry such as Yathra Jayawardene from Swanee Batiks and Krishanthi Fernandopulle, to get some beautiful batik prints drawn exclusively for Xodus, which we then transferred onto moisture wicking fabrics to bring the client a product that had great functionality and was trendy and chic at the same time. In a large portion of our collection we have added mesh panels, which provide ventilation in areas of the body that tend to sweat the most. It was a functionality aspect we were focusing on when designing the garments, but lots of our customers love the designs with mesh panelling.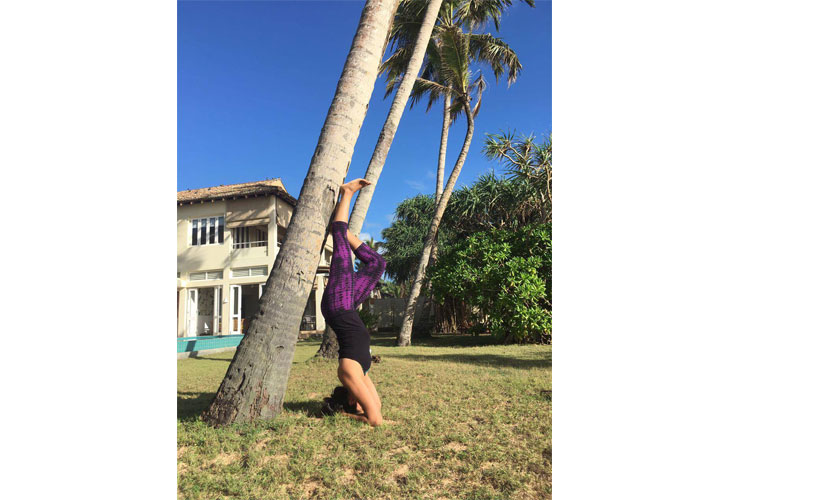 What strategies did you use in designing suitable activewear for the SL market?
After launching Xodus, I mainly operated and reached the end customer by having multiple pop-up stores, where we got to meet the clients and speak to them while they shopped for the clothes. I didn't realise the importance of it when I was doing it, but now I realise that the information gathered from those many encounters has helped me better every product and make it more customer-centric by having listened to their concerns about cuts, styles and colours of the designs, their suitability for weather and the overall look, touch and feel of the fabrics.Thus I was able to gather iformation on what they liked and disliked, and on what they wanted to see in the future. Then with every collection that followed, I took all the criticism and advice from my customers and bettered the range of clothing we provided. So I have to thank all my amazing customers for allowing me to create a line of clothing that is aligned directly towards our local market's tastes and preferences.
Overall what gives your brand a competitive edge over the other activewear brands in
the market?
As I mentioned earlier I think that the biggest competitive edge has been gained through our customer feedback which has allowed us to do what we do, better than our best, by getting information directly from the end customer him/herself. Thus we are on a constant learning curve. Another competitive factor is our pricing strategy - the main aim of launching Xodus, for me, was to provide activewear that was trendy and of high quality for a very affordable price because I believe that everyone should be able to look and feel their best when on their way to becoming fit and healthy.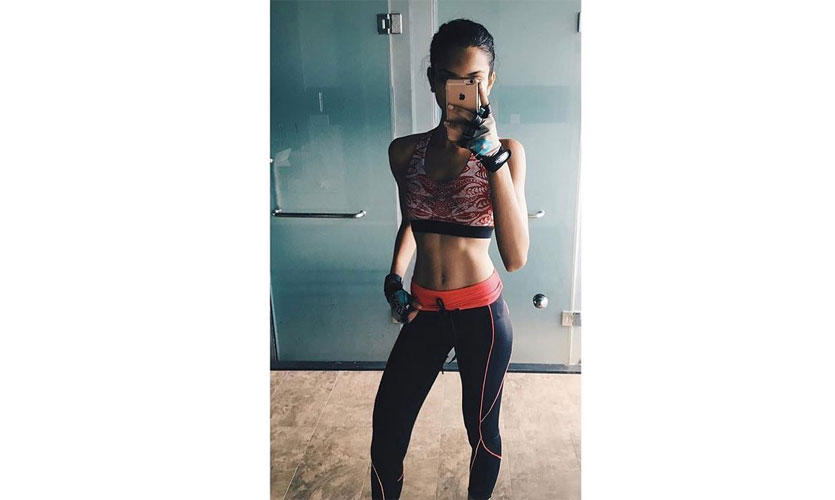 What is the range of products in your line currently and what plans do you have for
the future?
Currently our range consists of t-shirts, tank tops, three quarter leggings, and full length leggings and sports bras. We also have compression singlets, tops and leggings with mesh panels and batik sports bras. We have a completely new range coming out at the end of the year, but that will be revealed later on.
·

Xodus is a brand that I've been using since its inception and the collections keep getting better and better over time! The design along with the finer details of the active wear range not only makes anyone look good in sports clothes but also makes you feel comfortable especially when you know the designer has carefully looked into all the details of the collection! -Nithiesha Jayasekera

·

I live in Australia and you find every brand here, name it and it's there. But if you ever see me in the gym, you'd see me wearing Xodus. There's seriously nothing like it. Super comfy, holds in all those little bits that want to stick out and also, makes you look real good too! Way to go tats!! So proud of you -Yohanna Ratwatte

·

Xodus just want to say that u guys are amazing!.I love the styles and quality of the clothing.One of my favourite sport brands.I'm looking forward on purchasing with u guys in future and keep up the great work -Fiona Jay