All those chemicals swallowed by most of the skin products in the market can be a heavy concern. Yet, Iris Garden is here to boast what Mother Nature has best to offer. We caught up with its Founder and CEO, Arunprasanth to speak to us about their organic saviour safe enough to include as an essential in your beauty pouch.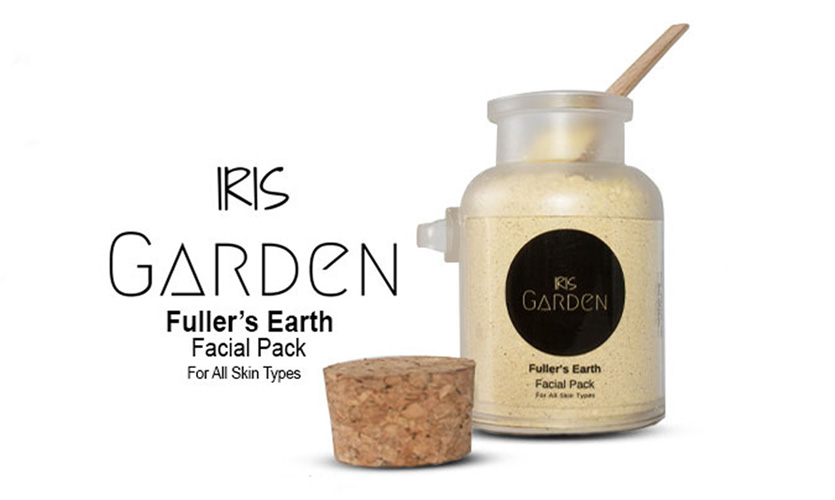 Could you tell us the benefits of adopting the Fuller's Earth skincare regime?
Fuller's Earth Facial Pack helps to keep away toxic blemishes, pimple/acne spots also removing excess sebum/oil. It also is an effective cooling agent in treating sunburns, tanning and other skin infections leading to a radiant, glowing skin.

What are some of the brands that influenced you from the inception of Iris Garden?
Iris Garden was founded to prove that, age-old remedies that have been handed down through generations is the ultimate cure, and any brand that has a similar motive does influence us in a positive way.

Is there hope for your business to expand with products using other ingredients?
Fuller's Earth Facial Pack is just the beginning; we will come up with more natural beauty products in near future. We are currently working on a product that is first of its kind in Sri Lanka, our team is very excited to launch it to the market.

A skin myth that you wish you could permanently debunk?
Applying more cream morning and evening to get whitening skin and leaving a mask on face overnight thinking it gives you more for your money is actually waste of money.
Good ingredients work really well even if it's used once a week. We believe that simple yet effective solutions are the way to go.

Outside skincare, how important do you think a healthy lifestyle could help with problem skin?
A healthy lifestyle is a leading factor when it comes to most skincare issues and we believe that hydration and a good night's sleep does play a big part in skincare.

What are your customers saying?
"When I saw this I immediately wanted to try it on and this is the best natural face pack that I have ever used on my face without fear. This really removes the excess oiliness from the skin. I already feel the smoothness. Thank you so much for the awesome product. Will shop again."

-Instagram | @ashiaanjala
"I happened to come across your product few days back and I loved the reviews so, I purchased the product two weeks back and have been using since. I LOVE IT!!! It does an amazing job to my skin and I can't thank you enough for that. Love the smell of it. It sure does what it advertises for, lessen blackheads, lessen scars, and better skin tone! This will be any girl's bff! Thanks again!"

-Instagram| @sshaz.ig
Website: https://irisgarden.lk/
Facebook: https://www.facebook.com/irisgardensl/