Maestro of music, successful entrepreneur and adroit academic instructor, Sanjeev Jayaratnam requires no formal introduction to the Sri Lankan corporate and educational sectors. In addition to being the CEO and Founder of the Revelations Academy of Performing Arts, Sanjeev engages in lecturing and helping students at the University of Moratuwa, PIM Jayawardenapura, IIT and APIIT among other educational establishments. His extensive achievements range from obtaining a First Class Honours degree in Information Systems from MMU to holding Senior Management and Director positions at leading companies like MIT, Microsoft and Unilever.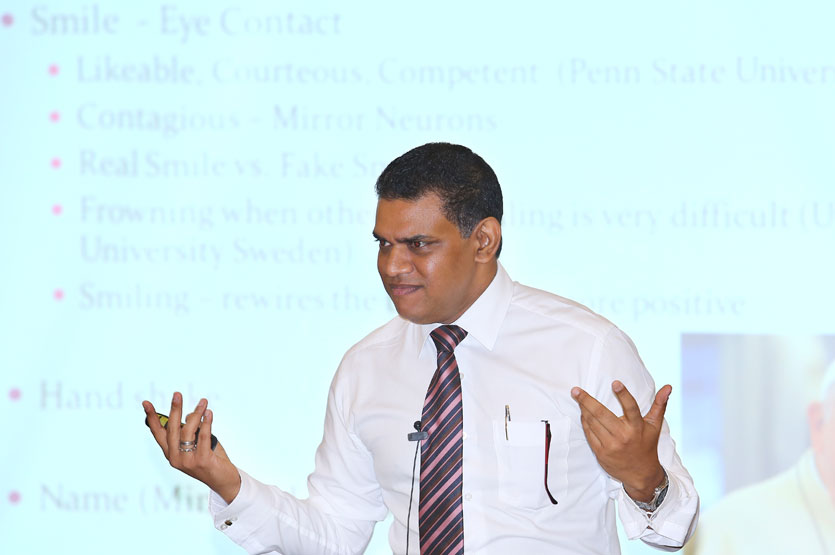 Sanjeev's current initiative, ACE Exams the SMART Way, is an acute skill-building programme aimed at equipping students with the necessary tools to conquer the hardships in a perpetually competitive educational environment. Commenting on this programme, Methodist College Principal Mrs. Hiranya Fernando stated, "Three of our girls who were to sit for their Ordinary Level Examination attended Sanjeev's programme and found it to be extremely effective. The Ordinary Level Examination is the first public exam most students face, besides the Grade 5 Scholarship Examination. The innovative techniques used by Sanjeev were valued by the girls who told me later on that they received a positive outlook on the exams they were to face". As indicated, Sanjeev hopes to generate a shift in attitudes from students who perceive education to be a bête noire by working closely with them in order to increase their capacities and fortitude.
During an exclusive interview with Life Online, Sanjeev expressed his views on the inception of this programme along with the expected outcomes and benefits.
What inspired you to venture into this concept and make it a reality?
I've been working with teenagers for several years and I've noticed that their schedules comprise of classes upon classes. We too have children of our own and we understand the present issues felt by students who sometimes feel compelled to attend multiple classes due to a fear of being left out. This counteracts tuition being an extra support system. Instead, you're left with very little study time. On the other hand, tuition unfortunately can't teach you how to counter stress and distraction.
ACE Exams the SMART Way isn't simply about passing exams. We have visualised a long-term goal in building smart skills that will benefit students in their daily school work, examinations and in later life, when they're working for organisations or corporations. We feel it is essential to inculcate these simple yet effective techniques to lessen the burden felt by students and make learning both enjoyable and easy.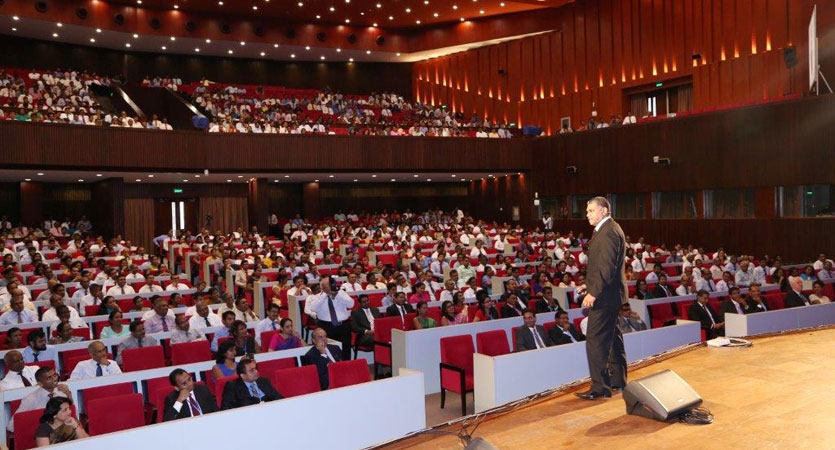 Give us a brief overview of the programme.
Currently we're targeting students between the ages of 14-19 because these are crucial years in secondary education, gearing them for tertiary education and the workplace. We hope to conduct one-day sessions every month covering a range of modules including How to take Notes in a Bran-Friendly Way, How to Control Thoughts and Thinking and How to Face Exams and Other Aspects of Life (sports, extracurricular activities etc.).
What novel techniques and methodologies would you be utilising?
While lecturing or speaking to students is effective to motivate them and build a good working relationship, we also believe in getting students directly involved in activities. This would include tasks like mind mapping, role playing, using technological means and furthermore, a fun workbook focused on establishing a solid foundation for the brain to make faster, easier connections.
The Sri Lankan education system tends to concentrate on standardised testing and evaluating students purely based on examinations. How does your programme approach this?
As a single educational establishment we cannot make a complete systemic change. We can, however, change our approach by preparing ourselves and learning in an effective, smarter way. This is what our programme hopes to achieve; helping students face this heightened, strenuous series of exams by realising that learning is not difficult when you train your brain and discipline yourself using methods that suit your preferences.
How do you think students will benefit from this programme?
I think most students make the error of competing with others than competing with themselves—engaging in consistent self-improvement. Personally, one story comes to mind when some of my students were struggling with mathematics and they were asked to drop their extracurricular activities to focus on studying. I encouraged them to try and initially set small, achievable targets and adjustments to their study patterns. At the beginning, one of them only went from 20 to 30 marks, but this encouraged the student to keep persevering for a better grade at each consecutive exam.
The source of the problem then is not extracurricular work which can actually shape character building. What students need to do is identify what type of learner they are and then develop skills that enhance their preferred ways of learning. ACE exams the SMART Way will certainly help them tackle whatever issues they have and face examinations with absolute confidence.
Course Details
Batch 1 - 19th March 2017
Batch 2 - 30th April 2017
Batch 3 - 21st May 2017
Venue - Post Graduate Institute of Management, Colombo 8
Contact Number - 0777418150