April 13th marks the journey of the Sun from Meena to Mesha (from Pisces to/Pies) in the Zodiac. The traditions associated with the Sinhala and Tamil New Year are many. All rituals are carried out to precision at times prescribed by astrologers ahead of the beginning of the year. The inauspicious time is called the "Nonagataya" which is thus prescribed to engage in religious observances at temples. Thereafter everything from boiling milk, to preparing food and consuming it is done to an auspicious time.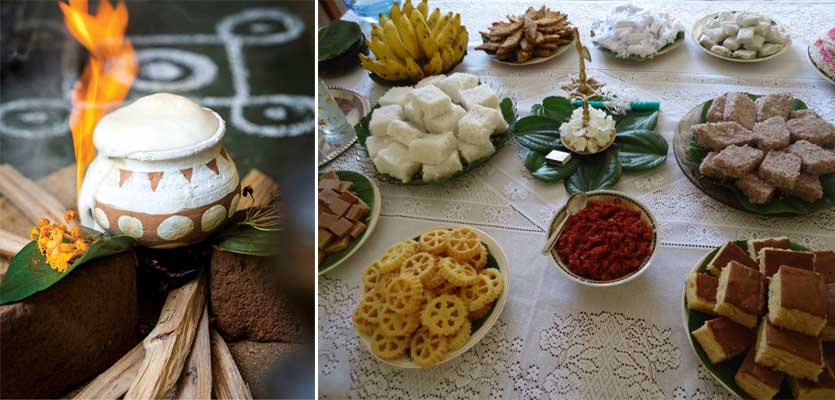 The Sinhalese and Tamil New Year is one of those occasions where the whole country gets together keeping aside all differences. But we must acknowledge the fact that we all celebrate it in different ways (inclusive of those who celebrate it.)

---
We spoke to a few individuals to find out how they usually spend their Avurudu.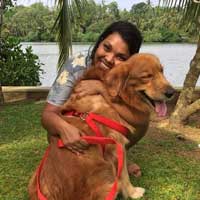 "Avurudu to me is all about family. The fondest memories of my childhood always revolve around the entire family being together and doing most of the traditional rituals. But of course what we look most forward to is the kiri ithireema, stuffing our faces with all of the yummy kavili, and of course ganu denu" - Nilupuli Andrahennadi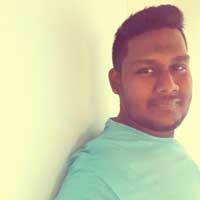 ""Lagaa Kamba Adimuda ?" was never meant to be a question but an invitation and information that Avurudu is around the corner. Take my word this Tug-Of-War competition around our area is one tough rivalry where the competitors practise and are well suited with boots and belts. The annoying thing about Avurudu is having to wait till the ending of 'nonagathaya' to wish your best buddies a happy new year, trust me it's never ending. A table full of Avurudu Keama; much appreciated Neighbours: the next day if the boys are in town open invitation for Avurudu Beema. Whilst I convey my heartfelt warm wishes to all 'Suba Aluth Awruddak wewa, Iniy' Putthandu Nal Vaalthukkal' I still wonder if the base of Sinhala and Hindu New Year involves the Stars and the sun how come every year they have it on the same days?" - Lagaa Ikhlass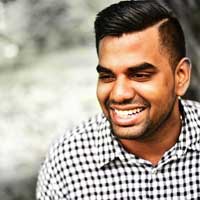 "I love breaking all the "Nonagathe" rules, and so far the years turned out well" - Methun Suduwelikondage


"On the Avurudu day our entire family comes together at our home. My parents, siblings and their kids, we share our joy together. It's a great feeling because our entire family gathers to one place very rarely because everyone is busy"

- Hasitha Herath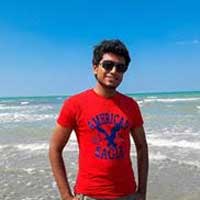 "For me Avurudu time is one of the most joyful days of the year mainly because we all get holidays and each year it's a different experience. Sometimes I got to take part in Avurudu games and celebrations with friends when I was part of interact, University and other organizations. It's honestly a time for fellowship and not to forget the tasty treats! I'm a huge fan of Aasmi and Kokis! Well who isn't? Sometimes this is the time of the year when our families join up with relatives and cousins and we go on fun filled tours in the country since we all get to enjoy the Sri Lankan version of the summer holidays. All in all the month of April is welcomed with so much excitement every year thanks to Avurudu" - Firnaz Najimudeen

"The usual is a family trip because it's the only time we can all properly take leave. And this time we are going to Singharaja and I'm so excited! This will be after years that we are all going on a proper family trip and that's important too right that the four of us spend some good quality time together"

- Rowena Jayaweera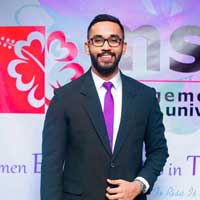 "So on the new year day my family wakes up in the morning and gets ready with our new clothes and prays to God. Most of the Tamil families go to the kovil and worship. The interesting part is spreading the love by giving your neighbours the festival treats you prepare at home the before night. This is a form of spreading the Joy of the Tamil New Year to everyone around you and making them a part of a new beginning. We light crackers and go to my grandmother's place usually where the family gets together and she waits till this day to see most of her grandchildren together and to give them her blessings. She is a sweetheart. We spend the whole day at my grandmother's place after, talking, laughing and enjoying the good company of our own family. It's more than a festival to me; it's a time that all of us get together and enjoy that single day no matter what our differences were before. It is indeed a new beginning for us, every year" - Dinushkanth Thyagarajan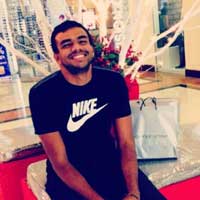 "Every year just the day before New Year my father takes a break out of work so we all can go somewhere. By we, I mean us the family and the entire family tree! So we find a place mostly villas. What we do is cook what we need for the Avurudu table beforehand so we can lay and celebrate it during our vacation. Also we do all these Avurudu kreeda with my cousins. We have a nice time for about three days and return to reality" - Ishan Jayasekara