Last morning, two Sri Lankans, Yudhanjaya Wijeratne and Bhanuka Harischandra woke up to the exciting news that they have been included in the prestigious Forbes 30 under 30 Asia 2021 list.
Forbes which announced its sixth annual "30 Under 30 Asia" list, features young entrepreneurs, leaders and trailblazers across Asia, all under the age of 30, who are braving the challenging environment brought about by the Covid-19 pandemic and finding new opportunities amidst the new normal. The Forbes 30 Under 30 Asia Class of 2021 features bright and innovative millennial and Gen Z leaders who have persevered and thrived despite global uncertainty, with 30 honourees selected for each of the 10 categories. The categories are The Arts; Entertainment & Sports; Finance & Venture Capital; Media, Marketing & Advertising; Retail & E-Commerce; Enterprise Technology; Industry, Manufacturing & Energy; Healthcare & Science; Social Impact and Consumer Technology.
Included in the Media, Marketing and Advertising segment, Yudhanjaya Wijeratne and Bhanuka Harischandra epitomize the Gen Z leaders.
Bhanuka Harischandra is the founder of Surge Global which is based in Sri Lanka. His career in the media and technology space began at 19, with the launch of "The Gamers Cottage" a YouTube Multi-Channel Network that helped over 600 content creators monetize over half a billion eSports video views. Through this, he quickly came to understand how to 'speak' to different audiences in the digital landscape and the power behind the content distribution. In 2015, the self-taught marketer founded Colombo-based Surge Global, a digital media and consulting firm. Three years later, Surge raised $500,000 led by Tavistock Group, owned by British billionaire Joe Lewis. Since then, it has led digital media strategies at other Tavistock investments including Lake Nona, an upcoming smart city in Orlando, Florida, among other projects. In the wake of the 2019 terrorist attacks in Sri Lanka, Harischandra helped set up Watchdog, a fact-checking website to curb the spread of fake news and rumours.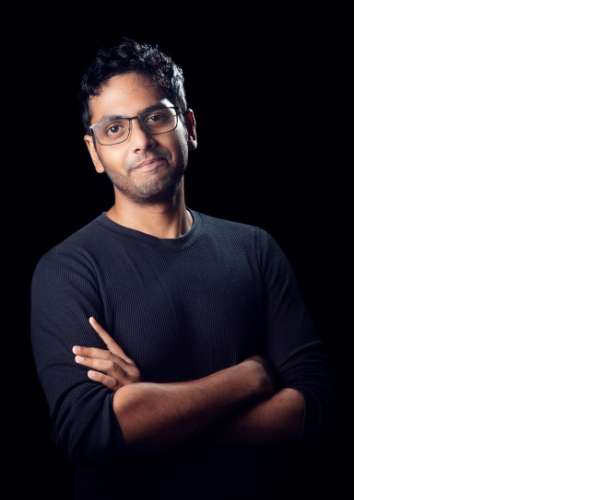 "We want to allow access to Sri Lankan talent, technology and skills to be recognized in a global landscape.
The team at Surge have been doing this for the past few years, the recognition from global platforms such as Forbes help us validate what we've been doing and make sure we're on the right track."- Bhanuka Harischandra
Prolific author Yudhanjaya Wijeratne has earned a worldwide reputation as one of the finest sci-fi writers of his generation. He has been nominated for the Nebula award for Messenger, a book he co-authored and struck a five-book deal with Harper Collins, including a novel written using code and AI tools. His 2017 debut novel, Numbercaste, was optioned for film. Today he wears multiple hats including as a data scientist working in public policy at Sri Lankan think tank LIRNEasia and a futurist working with the UNDP. Wijeratne is a high school dropout who worked his way up in retail and along the way taught himself writing and programming.