Concerns for Sri Lankan Students venturing abroad for Higher Education
Students in Sri Lanka hoping to pursue their education overseas are facing unprecedented problems; with most embassies and airports closed, universities offering ultimatums and the continuously evolving developments as a result of the pandemic, many students are stuck in limbo, unable to make a decision about their future. Sri Lankan students already abroad too are faced with their own set of challenges, finding themselves stuck between two regulatory regimes – those of the country where they are studying and those of their home country.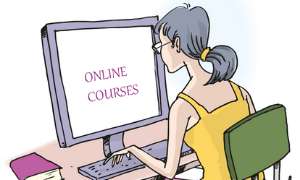 A fluid environment
Speaking to the Daily Mirror Life, an Education Consultant reiterated the conundrum that is the uncertainty that pervades these times. "We must understand that we live in a very fluid environment. COVID-19 does not give us the luxury of being able to predict the future. Hence, we need a flexible mindset". Speaking of the universities in the UK which normally start their intake in September and in response to the current state of enrolments, he explained "I am afraid there isn't a standard answer to the questions you pose. It will vary depending on the university the student selects. The prospective students will be informed, by their respective institutions, about the options available".
Elaborating further he stated, "Students have the option to either to study in-person at the start of their course in September or study online for the first semester and travel to the UK before the start of the second semester (no later than 31 January 2021)". Teaching and services in the coming year, he added, would be "delivered in a hybrid way – both online and in person. The proportion of what part of your studies will be online and what will be in person on campus will likely vary - this will depend on a number of factors including your programme and Government advice at the time".
"Starting in September, using blended learning for most of our courses" he elaborated. "This means there will be a mix of online and face to face teaching where social distancing can be managed. That means students must come to campus, however, we are being flexible in start dates. This is in terms of weeks, not months, given they may miss important laboratory classes. For now, medicine and dentistry are still looking at how they can teach their courses safely given the social distancing measure, so a decision has not been made on these courses". He recommends exercising judiciousness, specifically in terms of expectations. "It's important to appreciate that the above applies as of today but it could change in the future. Most of my students are preparing for their visa application. Whether they travel to the UK is yet to be seen".
Decisions & dissonance
Raaya Gomez was enthusiastically looking to start her law programme at the university of her dreams in the United States. That is until the COVID pandemic put a wrench in her plans. Gomez was hoping to leave during the first week of August for her one year Master's programme, but considering that the US is among the worst affected by COVID, had to rethink her options. "The university was not being very accommodating initially of different solutions. They weren't allowing us to defer and there was really no clarity as such. Other universities had been a lot more helpful. I got into another uni of my choice as well, and that uni allowed us to defer straight away. The reason for deferring couldn't be just based on COVID though, and you had to have another reason, such as 'my work won't let me leave during this time'".
Gomez explained that eventually, the students were informed by the university that they would be allowed to start online because of not just the practical issues but also the legal issues since all the embassies were closed. "I was in touch with all my classmates from around the world and none of us could apply for visas at any of the embassies". According to Gomez, it was at this juncture that the university administration took the current situation into consideration and said they would offer the option for students to start their classes online and get to the US for the second semester.
Understandably, this was not the experience that Gomez had hoped for. "I felt that it wasn't ideal because it's just a one-year programme and you don't want to spend half of it in your room doing it online. But at the end of the day, we were getting the degree, and I thought, let's just go ahead with it. Then once again around last week, they asked all international students to leave the country if they were doing an online course. It was rescinded later, but up until then everything was fairly unclear and none of us was keen on doing it online. There was no clarity or certainty that we could get to the US in January either because there was a prediction of a second wave in the US.
In addition, the elections were coming up in November…".
"About two weeks ago, the administration told us that we could defer either to January or to August next year, so these options gave us a lot more direction and certainty so I deferred to next August right away" Gomez explained. "One reason was that I don't know if the US embassies are going to open anytime soon; even the situation in Sri Lanka is quite unclear, and two, the public health system in the US is not good and I don't want to have to go there and sit in a room and not be able to go to university."
"For me, the Master's experience was being able to interact with professors and people and travel by myself because I've lived in Sri Lanka all my life. I've been working towards an American Law Masters for a while now and I really wanted that experience. To be able to spend time in the library and interact face to face with professors. I chose this programme specifically because it's a very small class and you get a lot of face time with professors to talk about your research and you can also do internships with professors there. So it was all of this that was being compromised if I decided to do it online this August".
Despite momentary certainties that are few and far between, the situation continues to evolve on a constant basis. "There have been a lot of emails up and down and the administration was very nice and very personal. They replied every single email, they scheduled a bunch of zoom calls so that we could vent to them and tell them about our issues. While there were a lot of options, I was on their financial aid programme which was given by the university itself. I wasn't sure if they would allow me to transfer that aid to the next year. As of now, they told me I need to reapply next year, but because it's need-based and if my need hasn't changed that much, I should be fine. They have guaranteed that I will get a similar sum". However, this continuously unpredictable turn of events hasn't been without further sacrifices on Gomez' part. "I was doing a part-time job which I gave up because I thought I was starting the course online and wanted to take some time to kick back and relax. There were quite a few things I had to give up because of all the unpredictability, but it was a good decision in retrospect".
A glimmer of hope
Surani Jayaweera's son is already in the United States, completing his education. "In my son's case, he has to be physically in the USA to complete his course as a major part involves practical training apart from the Lectures. My son is happy with the progress of his training which is going on schedule. Most of all he is happy with his administrators and trainers as well as his colleagues".
The handling of the COVID pandemic in the United States has been volatile at best. As of late, Coronavirus parties are being held, with monetary gifts for those first to contract the virus. Jayaweera's son lives thick in the midst of where these developments have been taking place. "Since my son is a disciplined person, he has no problem in adhering to the policies and rules and regulations of his College. His university is very strict with observing health rules & regulations. My only concern is, which I know applies to all parents, that my son is not there with us during the pandemic situation. However, my only consolation is that he is well aware of his responsibilities. I also wish to extend my sincere appreciation to the Sri Lankan Embassy in Washington D.C for the prompt attention and concern shown during the pandemic".
Another student hoping to go abroad for her higher education is Sarani Jayawardena who is set to travel to the UK. "I am due to start my MSc at Oxford University this September," Jayawardena said, adding "and though the University intends to be open and operational, measures are being put in place to counter COVID-19. The most significant change is that while in-person teaching will go ahead for small classes, large lectures and the first term's exams will likely shift to a virtual space. I'm currently required to self-isolate for two weeks upon arrival, but it is likely this requirement will be lifted (especially if our own borders open). Of course, the English authorities are predicting a bad second wave in the winter and I'm aware that the situation is unpredictable - another lockdown is quite likely. I think that anyone heading out to study abroad this year will have to be flexible and prepared for anything!".
Shenali De Silva, whose brother was supposed to go to Australia, shared that the university was rather accommodating, however, she added that most of the issues have arisen due to the uncertainties of COVID and the situation in Sri Lanka. De Silva stated that her brother, on top of the scholarship he received from the university, was also eligible for the discount given to all international freshman students for their first semester fees. Australian airports will be closed until 2021, nevertheless, for the foreseeable future, and unless there are new developments, the first semester would be offered online.
Wibuda Gunasekara is currently in New Zealand completing his Bachelor's in Architecture at Victoria University, Wellington. "We had to pause all our studies for about a month and it was quite hard to go back as all the courses were pushed into the limited time we had left and it was all online-based, which made it quite hard since I study architecture. At the moment, Victoria has given all students the option of studying both online and physically, which makes it a lot easier for students who couldn't make it back to the country. But with that said, Victoria also made sure the students' physical health and mental health were stable to continue. In terms of finances, I was all settled in as I am a part-time employee at a hotel which required me to work with added bonuses. The government also allowed international students to work over 20 hours, which is the limited hours per week we were allowed to work according to our visa conditions. And that was definitely a thoughtful consideration from the government, as I heard many international students overseas faced major financial issues".
Currently studying in Halifax, Canada, Dinithi Fonseka stated that although classes were conducted online, she wasn't too keen on coming down to Sri Lanka. "I'm studying at Mount Saint Vincent University. Universities haven't done anything much for students. After changing into online classes, they increased the tuition fee by 3%. But corona cases are less here, so I don't want to come to Sri Lanka. But if I want to come, I can go but have to be isolated when I get to Sri Lanka, and since the situation is worse in Sri Lanka, I don't want to take the risk. And yes the students who came from vacations and all, they were self-isolated as far as we know..."
Flights and quarantine
A big question for parents and students is the travelling itself. Airports and borders are closed in some countries, while sudden decisions to close may arise due to the changing situation. Then there are quarantine procedures that differ in every country. Returning students to Sri Lanka require a two-week stay at a hotel, should they choose to pay. Then there are questions on what happens if a student is found positive without symptoms. Do they still get sent to a hotel or are they packed off to a state quarantine centre? Given that more than one test seems to be required to clear or confirm, what does that mean for students?
In addition, some countries are yet to put Sri Lanka on their list of exempt countries. Flights are less and will possibly be more expensive and less enjoyable with the many regulations to keep in line with the situation. Parents, who had children studying abroad have told of their anxiety and fears trying to get their children back home safely. From those who have had less than a good experience in local quarantine to those who were unable to get to an airport or flight back home, to parents who had nowhere to send their kids to when dorms closed, the stories are enough to make any parent think twice before allowing kids on a flight.