Siblings Tiran and Janani Weerasinghe recently launched their books "A Treasure Trove of Thoughts" and "Janani's Jewellery Box" at the Taj Samudra hotel amidst a gathering of family, friends and well-wishers, with Ms Hannah Wells, Principal Junior School, The British School in Colombo, the Chief Guest. The youngsters, only 13 and 10 years old, respectively, launched their book ahead of Children's Day in a bid to encourage and motivate others to channel their creative talents and discover the joys of reading. In an interview with the Daily Mirror, Tiran and Janani shared their favourite genres, the most fun parts about putting their books together and more!
1.Tell me about yourself?
2. What made you decide to write a book?
3. What was the most difficult part about it?
4. What was the most fun part?
5. Who is your favourite author?
6. How was it like, putting everything together? Was there anyone who helped you?
7. What kinds of books would you like to write in the future?
8. What is your favourite book genre?
9. What is your favourite book?
10. What would you like to do after this? Write another book?

Tiran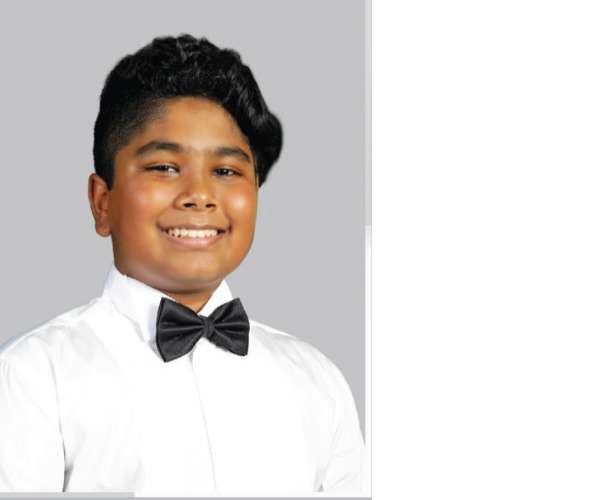 1. My name is Tiran Weerasinghe, I am a 13-year-old boy born in Colombo, Sri Lanka. I am a student at the British School In Colombo. I am from a family of 4, my father: Nadeesh, my mother: Fazna, my sister: Janani and myself. I am into football and I love many sports, I'm also passionate about classic cars and F1/racing.
2. I wasn't really keen on writing a book since I'd just want to play and have fun, however, my dad was speaking to me one day and told me what a privilege it is to write a book and encouraged me to publish a book since my writing was good.
3. The most difficult process while trying to publish my book was time management. I was a busy child at school with so much work and my sister also faced similar issues. We had many functions; gatherings and we delayed the book due to some other commitments.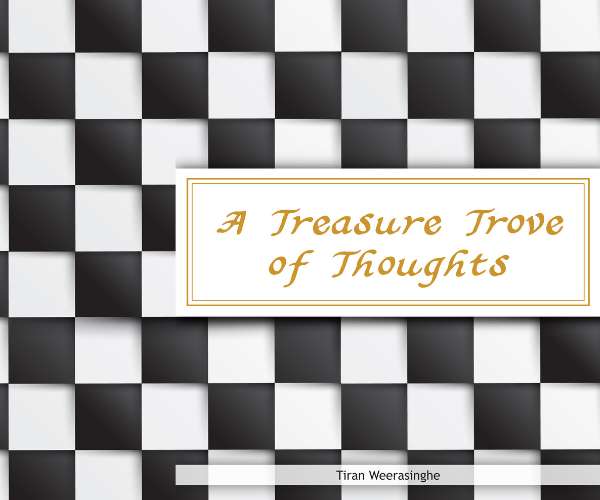 4. The most fun part of publishing our books was collecting the stories and poems I have written, it may have been slightly hard to locate my work, but the fact that it brought back many memories made me happy.
5. My favourite author is Michael Morpurgo. I've been reading his books since year 4 and I have loved every single one.
6. It was stressful forming the book, the order of the stories and poems had to be arranged, I had to draw some illustrations for the book, and it had to be edited many times. I would like to thank my father and SoftWave printing.
7. Instead of publishing a collection of my poems or stories, I'd like to publish a solid story just like many other great authors.
8. My favourite book genres are Mystery, Crime and Action. I generally love to read those kinds of books.
9. So far, my favourite book is a book called The Hate U Give. It's a book by Angie Thomas and I really admire its essence of truth and how it brings to light the racial problems in our world.
10. I'd like to read more as well as write more as I grow when I begin to feel the time is right, I'll definitely publish another book.
Janani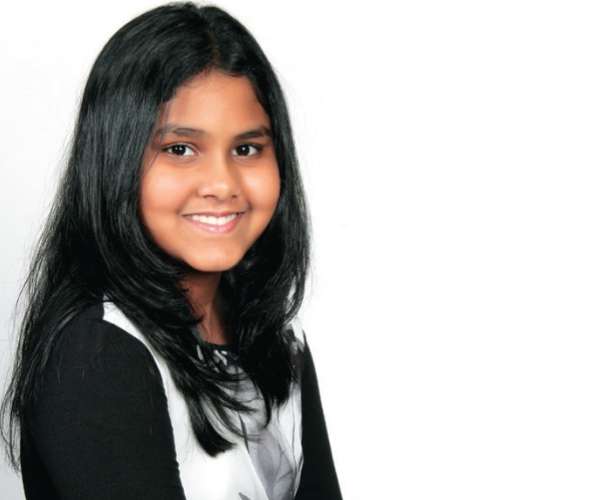 1. My name is Janani Weerasinghe. I am 11 years old and I go to the British School in Colombo. Some of my hobbies are reading, writing poems and stories, playing with dogs, and making short movies and TV shows with my friends.
2. I had a friend who published her very first book at the age of 7. As people published more and more books, I always wanted to publish my very own. I have always wanted to become an author, so I fulfilled my dream by publishing my very own anthology named 'Janani's Jewellery Box'.
3. The most difficult part about it was to collect my old poems and stories. The poems and stories that I collected weren't enough, but to be honest, not all my poems and stories are from my schoolbooks. Poems like 'Magical' and 'Haunted House' were written at home and wasn't a part of my schoolwork.
4. The most fun about doing this book was seeing the final result after all the hard work that was put into this book.
5. Some of my favourite authors are David Walliams, Michael Morpurgo and J.K. Rowling. Mainly J.K. Rowling because I just started reading Harry Potter after my friends recommended it and it is really good!
6. It was a little hard putting it together because we had to choose a particular order for our poems and stories. I thank my dad for spending a lot of time getting sample copies of the book to check if it is correct.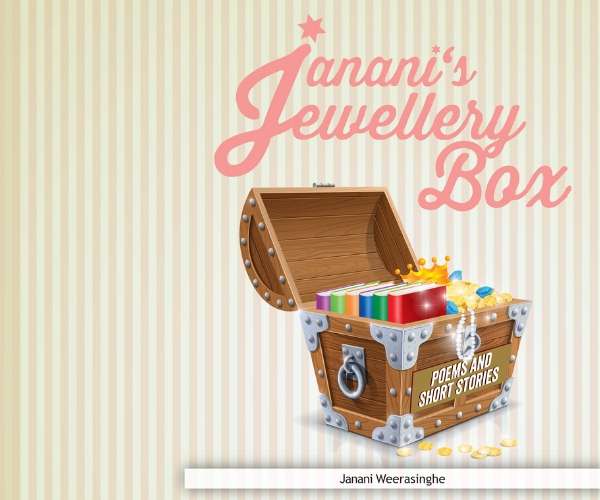 7. Instead of publishing an anthology, I want to publish just a normal storybook. I am soon going to launch a co-authored book with my friend called 'Britney The Brat'. I hope to publish more books in the future.
8. My favourite book genre would probably be horror. I also enjoy fantasy, mystery, and adventure.
9. My two favourite book would be 'The Paradise Trap' by Catherine Jinks. It was an amazing book, and even without illustrations, I thoroughly enjoyed reading it and it created a lot of imagery in my head.
10. The next thing I want to do as an author is to probably write a horror book or a fantasy book about magic.