What - Taphouse by RnR, Galle Fort
Where - Dutch Hospital, Galle Fort
When - 11AM - 11PM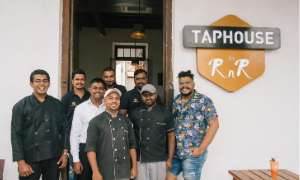 On WTF this week, we took a drive down south for some sun and good food. Galle is still beautiful although the numbers visiting is not so great because of COVID. There is so much to see and so much to be mesmerized by in the Fort. I have visited Taphouse in Colombo many times but the Galle experience was totally different - the food, the place and the vibe are so relaxed and it kinda won my heart over the one in Colombo.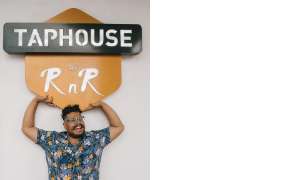 The food is very good and quality is well maintained and flavours are well balanced. The Chef has a good balance between the Lankan taste and what the foreigners like. I chatted with Rangani on what makes this place click.
What's different about RnR Galle?
I think each of our outlets complements the character and pace of the city it is based on. At Galle, it is a more laid back experience. Time stands still at the Old Dutch Hospital in Galle Fort. We encourage guests to take their time here, to relax, and listen to some music. You can even try a few board games from our games library. We are lucky to have a great culinary team in Galle and our food and cocktails also reflect this.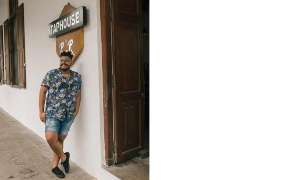 How do you guys work on the menu, as it's a different clientele?
Yes it is a different clientele, and it is predominantly international. So we normally start with an international menu as the base. But then we ask ourselves "How do we add Sri Lankan flavour to these dishes and make it our own?". For example we would start with a common pasta dish but then start playing around with Sri Lankan flavours and pretty soon end up with a Pasta Navaratna or a Gnocchi with Chicken Curry. Completely different but also with some element of familiarity.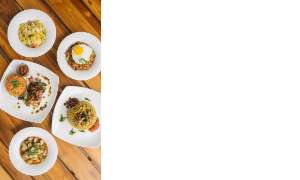 How has the business been with COVID?
Not great at all. As a tourist city, most restaurants in Galle rely heavily on foreign guests for revenue. We are no different. However, we are grateful to local residents and weekend travellers from Colombo who continue to visit us whenever possible.
I dug into some of their most famous dishes.
Pasta Navaratna: That's homemade Tagliatelle pasta cooked in coconut cream and nine types (Navaratna) of Vegetables.
Chillie Lime Chicken: That is a classic from our first Colombo menu. It's one of the few dishes that sticks close to its international roots! Lime marinated grilled chicken with tomato rice. - Loved it and the quantity was just perfect.
Sweet Potato Gnocchi: Freshly made Gnocchi made with sweet potato (Bathala) and served with chicken curry - this was the STAR dish we all wanted it and we polished the dish.
Mongolian Country Rice: The classic Mongolian Rice with an RnR twist with a mix of seafood and chicken, but we prepare it with Red Kekulu rice.
Pork Biryani: Our newest addition to the weekend specials menu. Biriyani made with fresh spices and herbs and mixed with curry pork.
I wanted to know what they keep in mind when they make the menu line up and Rangani added, "We want to showcase Sri Lankan flavours, and we want to expand the scope of where those flavours can go. We could have easily gone with a selection of standard Sri Lankan dishes and a selection of western dishes and called it a day. But where's the fun in that? We would much rather develop a menu that marries the flavours on offer from Sri Lankan and international cuisine".
I also wanted to know if Roti mafia is going to start in Galle and she said, "most definitely! Pol Roti Mafia, our newest venture in Colombo is getting rave reviews. People are excited about the amazing dishes we are doing with the humble pol roti. The "Mafia" will be coming to Galle very soon."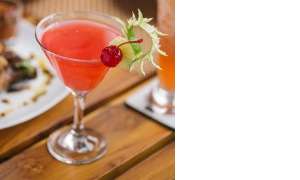 I love the fact that all their pasta dishes are homemade. Galle is always special to me and good food is the main reason for the drive. Can't wait to go by again!
TODAY ON WTF
PICS AND PRODUCTION - YOU'RE MY FAVORITE
DRESSED BY - LICC JEANS AND CULTURE BY ARI
HAIR BY - CAPELLO SALON