What - Kaffeine BY RE.PUB.LK
Where - 57 Hospital St, Colombo
When - Weekdays ( 9am – 8pm)
Saturday (11am – 8pm)
Sunday (11am – 11pm)
Who - Rukshan Meegahage and Kumara Chandrasena
On WTF this week I visit Kaffeine BY RE.PUB.LK. A few years back I went to check out RE.PUB.LK and the stunning view it gives by night. Now you have a day to enjoy from breakfast all the way to drinks by night. Kaffeine is a sleek all-day café located just behind the Dutch Hospital, taking over the ground level bar area of RE.PUB.LK. The café is new in town. And if you work in the neighbourhood I'm sure you know it's hard to get a decent cup of coffee. These guys filled that gap with a fabulous range of coffee all locally brewed. I sat down to have a small chat with the founders of this cool place, Rukshan Meegahage and Kumara Chandrasena.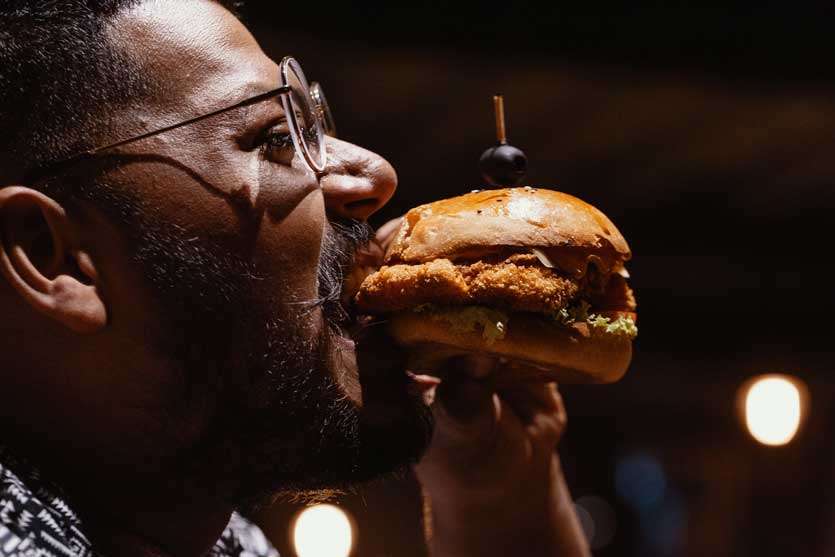 How did you guys come up with the name, and what's the inspiration?
Kaffeine with K as Republk is also with a K - and we wanted to stick to that theme. It's coffee centric, and focused on the local coffee industry which is really impressive.
What made you guys start this venture?
We saw a hole in the market for a cosy hangout with great food, coffee, drinks and wifi in the heart of the business district.
You guys are new on the block. How has the feedback been?
Responses have been very positive - ambience, food and coffee have been taken up by the locals and a lot of tourists as well.
Tell me about the food on the menu?
The food we serve has locally sourced ingredients but with a contemporary touch. We've got all day breakfast, lunch, dinner as well as nibbles. An International menu with handpicked delicacies from all around the world.
How long did it take for you guys to finalise the menu?
We take our food very seriously as you can hopefully tell- so took over 4 months to fine tune the menu and our preparation techniques, which included foreign menu consulting so we have the edge. I was treated to a big line up food. I'm not complaining and it was all yum. They had a mix of Lankan favourites to an international line up
Off the starter menu I had:
Peri peri chicken
Hot butter cuttlefish
Assorted chips platter
Chicken tonkatsu tacos
The dish which surprised me the most was Assorted chips platter - a good collection of chips.

Off the all day breakfast line up:
Butter milk pancakes
Eggs benedict
The classic omelette
Sri Lankan breakfast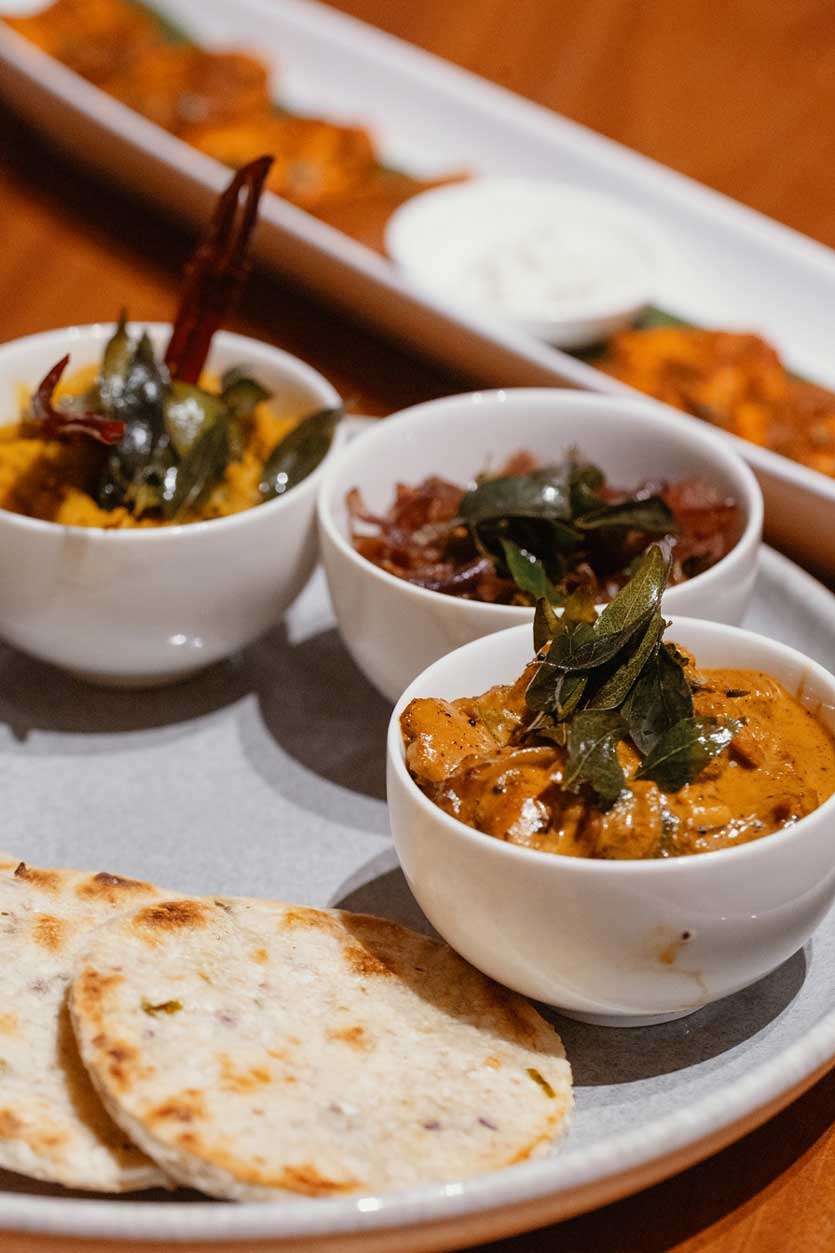 I must say - the Buttermilk pancakes were amazing!

Off the mains I had these, and it's hard for me to pick what I loved the most - but the Chicken nasi goreng WON my heart.
Chicken nasi goreng
Penne pasta (pink sause seafood)
Chicken caesar salad
Kalu pol chicken pizza
Southern fried chicken momo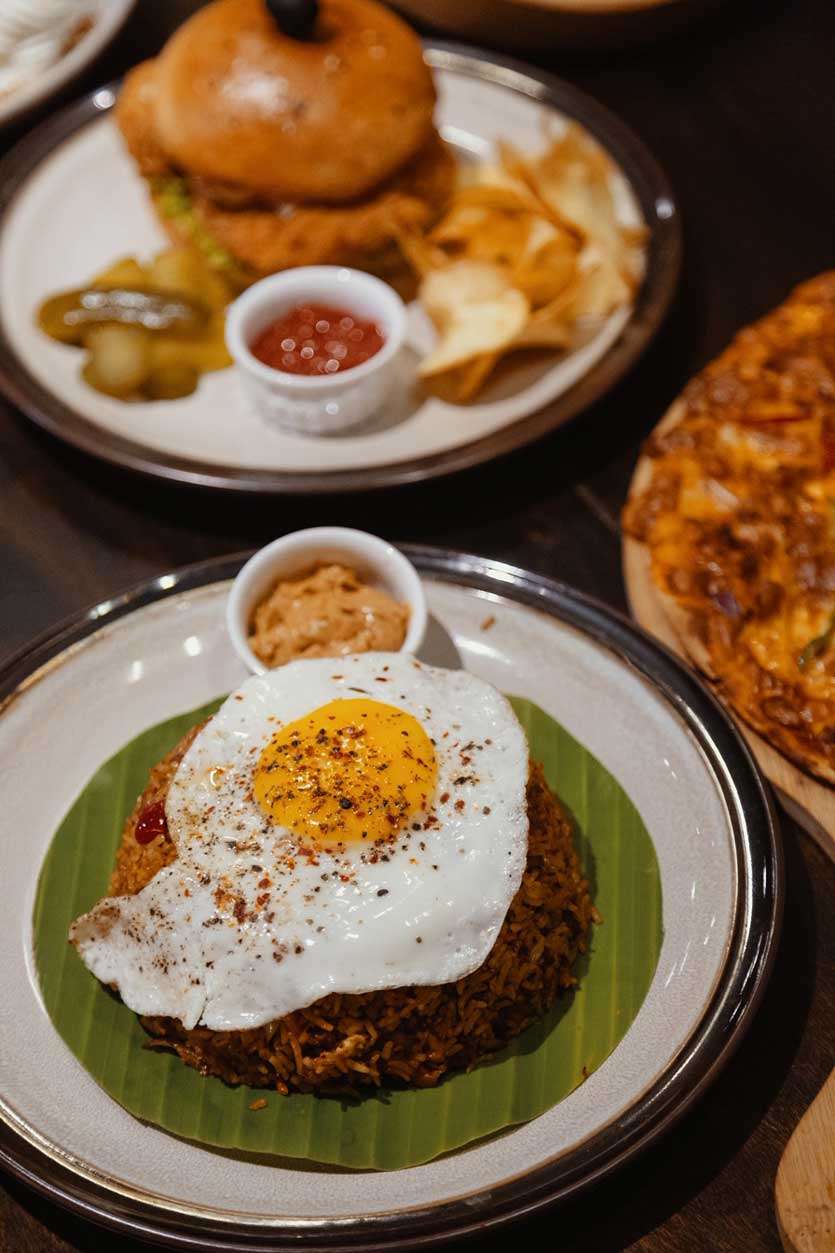 Not only the coffee, they have a good line up of drinks too from Capaccino, Latte, Iced Milo and inguru tea everyone has something to pick
The place is green and sleek. I love the furniture and the lighting - very Instagram friendly for pics and you can book the place out for hosting talks, conferences, launches or networking sessions.
Although you get a lot of options in the neighbourhood, I feel there is something cosy about this place and the biggest seller is the coffee to give you the kick that you need to face the day. If you are in doubt, when you look at the menu, just close your eyes and order Nasi Goreng and Buttermilk pancakes, you will thank me later :)