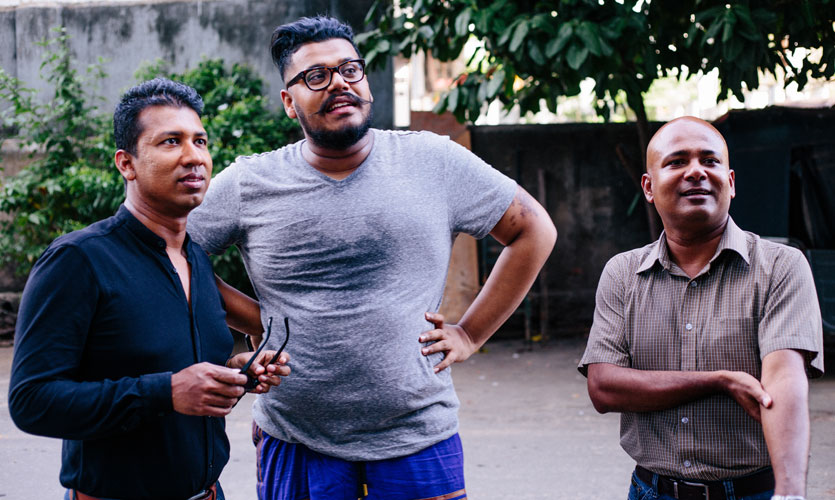 WTF - In a tuk with the Brothers
What - The De Lanerolle Brothers
Who - Rohan and Ishan
This week I got caught to the brothers. There I was taking a Pick Me ride for a WTF shoot, and I was stopped and literally got hijacked by the two famous brothers with their equally famous voices. The loud giggling fits and the scandalous Thomian jokes kept the ride with the De Lanerolle Brothers interesting. I'm also told the tuk driver is now confused about his sexuality and is now in rehab.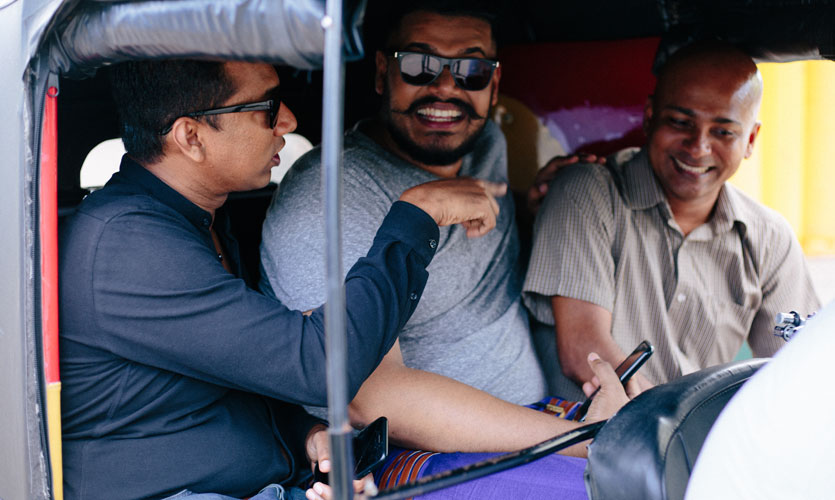 After our stop at the rambutan/mangoosteen joint, I tried to get out and go on my merry way, but Rohan picked the dodgiest tea shop for us to have a pol rotti, salmon roll and a plain tea. I'm sure the teacups there are never washed. And all I heard from the pre-Madonna Ishan was a screech on the side every time he took a sip!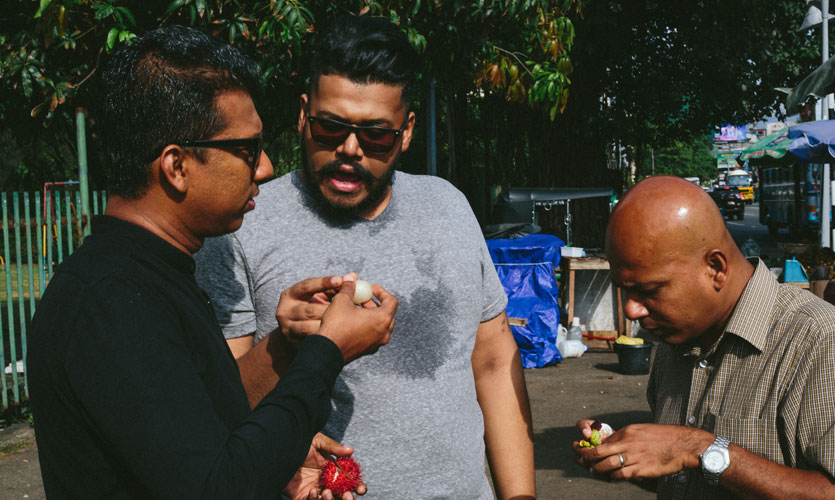 While we were there, I spoke to them about their upcoming show. It's happening at the BMICH where the Brothers are backed by the DLB squad, where a group of 14 musicians will come together to support them with music from the 60's - 80's and even some from the 90's. You can experience the LIVE performance by giving them a call on 0777996991 and booking your tickets.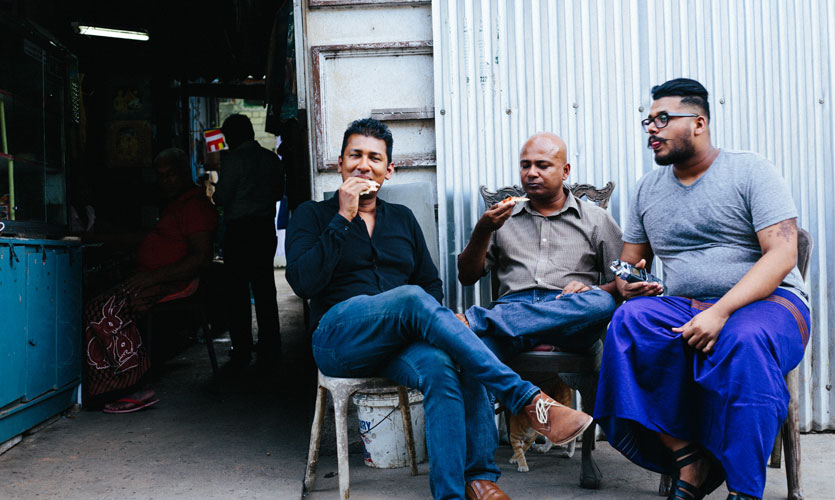 So many things are happening in the Western music world, and over our plain tea, I asked Rohan about the World Choir Games in SL, to which he said,
"Yes, I've heard something about this which has been in the air for quite some time. In fact we had to postpone ours but that's fine because if it happens it's good for the industry but I only hope it will be organised in a systematic manner. I have been involved as part of a group that took part in two Interkultur competitionsin 2007 and 2008 as a singer and now I am involved with many organisations sitting on jury panels around the world so I've seen both sides including what it takes to organise such an event so let's see how this goes."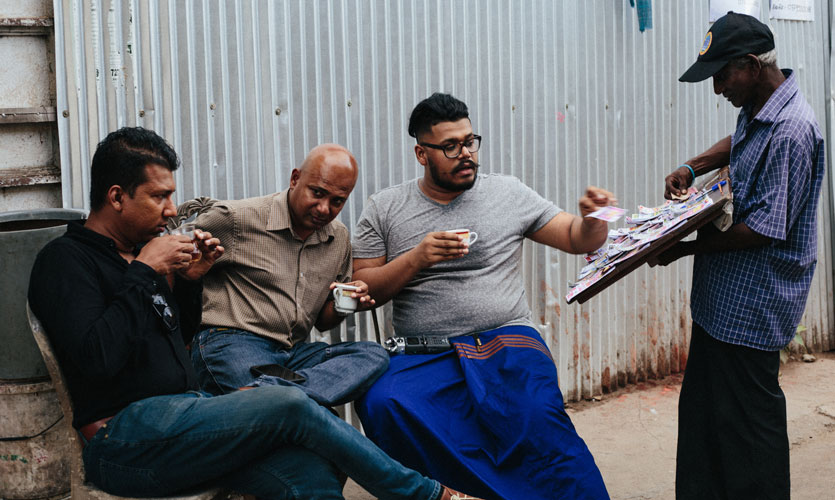 I asked them what's next for the Brothers and Ishan said,
"We leave soon after for two shows in Malaysia and then return and immediately leave to London for another show. We come back and there will be something very different in November and then our Annual Christmas show at the Hilton."
It seems like it'll be a busy year for the Brothers. It's always nice to catch up with these two fun fellows, with whom I once ended up in a tub. We ended our day with a pic in the You're my Favorite' Studio.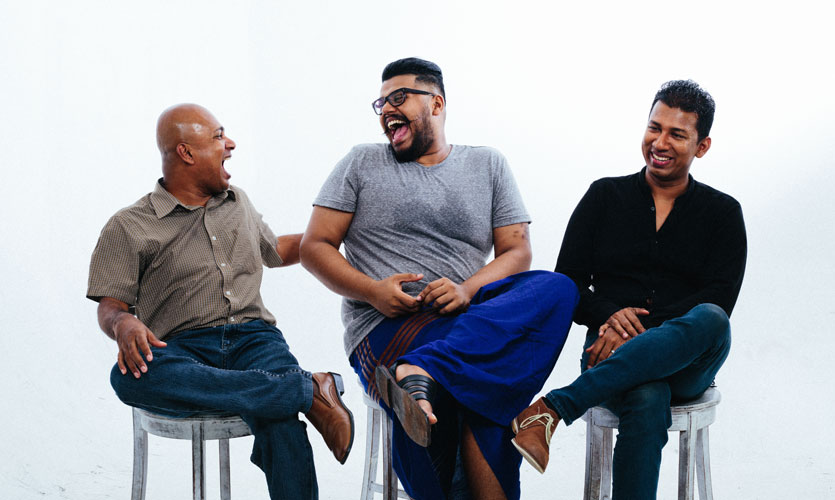 Hope you check out the video for a good laugh.

Today on WTF
Photographs and video by – you're my favorite
Hair and Make-up – Capello Salons
Transport Partner – PickMe
Out-fit – LOVI
T-Shirt – Dr Slim, available at Jump